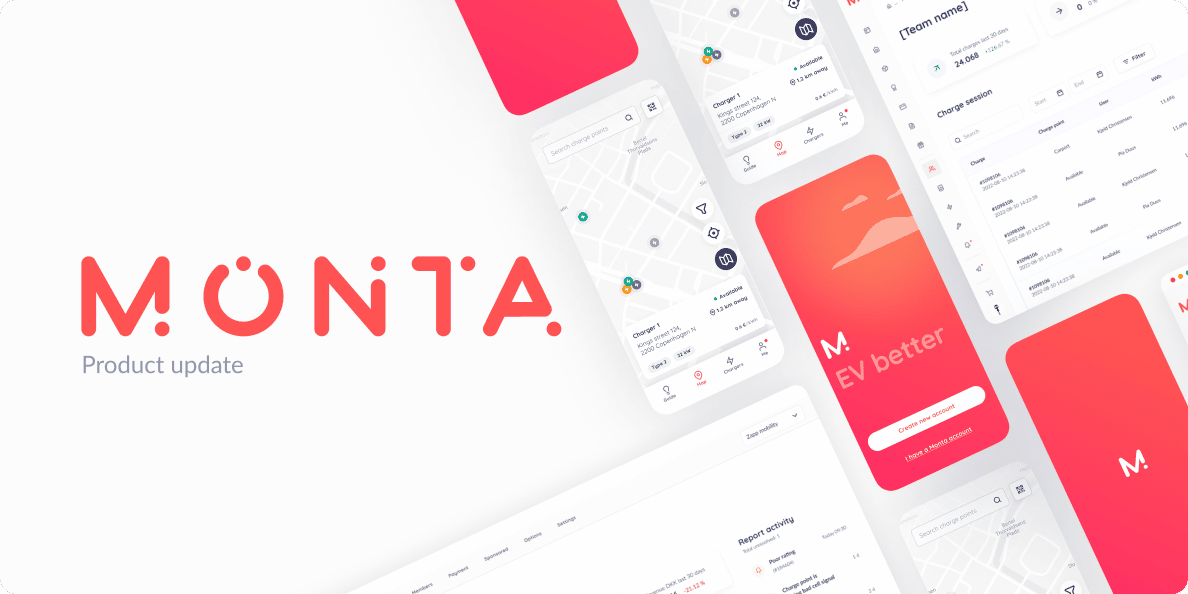 Welcome to the latest edition of the Monta Portal update blog! We are excited to share the new features and improvements we've been working on to enhance your user experience. This month, we have enhanced the export functionality of transactions within the Team Wallet. As always, we aim to provide powerful tools to improve your operations and maximise efficiency.
We can't wait for you to try it out and see how it can make your life easier!
Learn how to access this feature below.
Improvements to Team Wallet transactions export
Many of you, especially finance teams, have to export charge transactions and assign cost centres. Companies use criteria like price groups, cost groups, charge points, sites, employee names, or car license plates to identify the correct cost centres. However, this data is often scattered across different databases, making it challenging to consolidate and access the necessary information.
To address this challenge, we have improved our Team Wallet transactions export feature to help with:
Cost allocation: When exporting transactions from a Team wallet, you will now have access to additional columns such as price groups, cost groups, charge points, charge site, user, and vehicles. These additions allow you to effortlessly assign cost centres to charge transactions and accurately distribute costs within your company.
Invoice management: Expect better data exports that will allow you to understand invoice values without spending countless hours analysing data in spreadsheets.
Employee cost tracking: Exports now include user and vehicle information, enabling you to track the individual expenses of employees and cars and easily monitor and manage employee-related costs.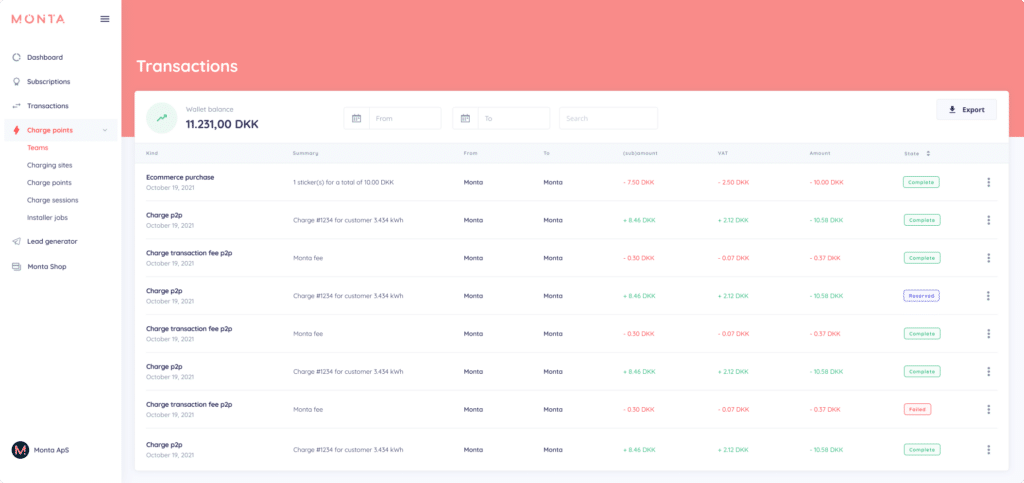 We're excited about these enhancements as they will save you valuable time and effort in your financial management tasks. Our goal is to provide you with a seamless and efficient experience, allowing you to focus on what matters most - growing your business.
Stay tuned for more updates!
Charge Point Integrations - New models added
We have added 24 new charge point models in the past month, making us integrated with 401 models now! See the full list here.
—
Check out our Public Roadmap for the Monta Portal
Our Public Roadmap displays what you and fellow Monta users wish to see in the Monta Portal and the status of us turning those wishes into reality.
Feel free to submit your feature requests or improvements right there.
Explore our Public Roadmap here.
We love hearing from you.
hello world!