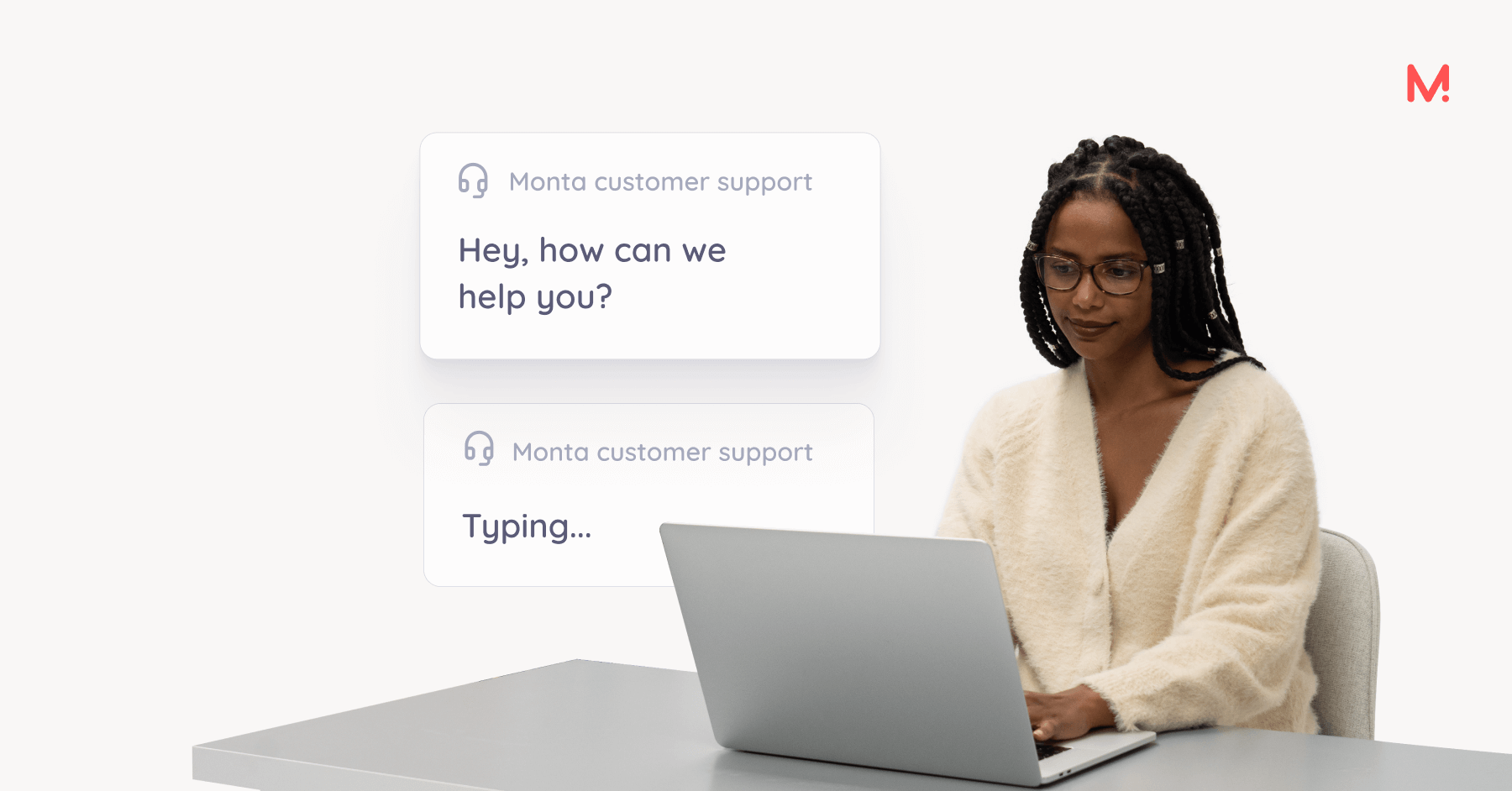 At Monta, we're constantly pushing the boundaries of innovation and always elevating our standards to meet your expectations. Recently, we realised that our customer support could do with a revamp and we're excited to share with you the amazing changes we've made to better serve you.
As we continue to grow at lightning speed, we're aware that our support system needs to keep pace to ensure a seamless experience for you. We've therefore taken decisive steps to identify and address the pinch points - from long wait times to third-party bottlenecks - and we're confident that the result is nothing short of amazing.
Our revamped first-line support team is now well-equipped to provide swift and thorough responses whether you have a quick query or a technical deep dive. We've moved from a third-party model to an in-house team consisting of diverse members with complete access to our essential tools. This ensures that they can address and resolve your concerns promptly, leading to a more efficient and hassle-free experience.
Keep reading to explore our core initiatives and projects aimed at enhancing the Monta customer support experience.
Better support and faster solutions with our in-house customer support team
Previously, our first-line customer support provided by a third party had limited access to customer details and this sometimes created a hindrance in providing optimal support. To enhance your experience, we've transitioned to an in-house model that prioritises a personal touch and direct connection with you. Now, our dedicated team of experts has access to all the tools and product knowledge needed to offer prompt solutions to any concerns you may have.
Investing in this dedicated team means our experts are well-equipped to solve your concerns promptly, ultimately leading to a more efficient and rewarding experience with Monta's products. By the end of September, our team of six will expand to nine, reflecting our dedication to providing unparalleled support.
Meet our new customer support team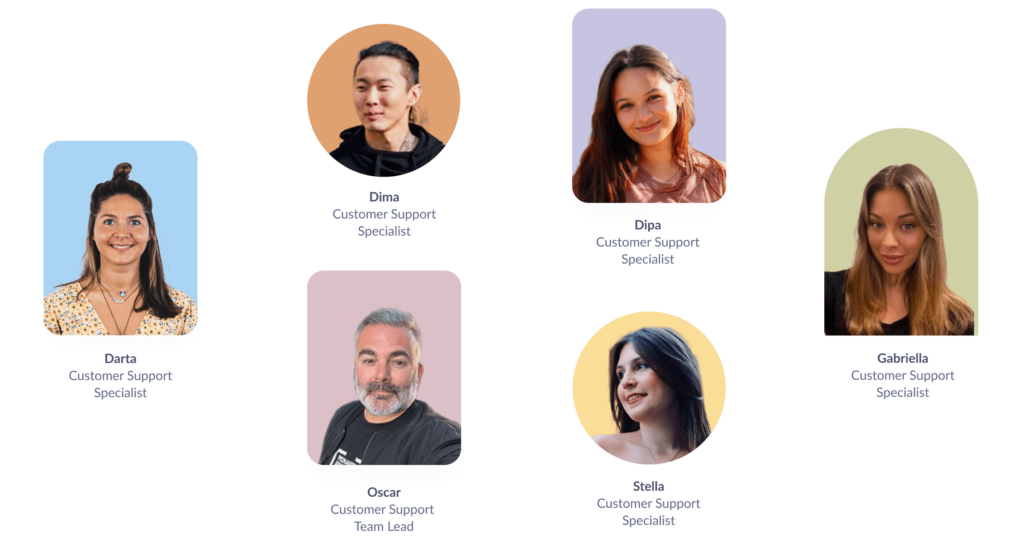 Product-led & proactive support
At Monta, we aim to be proactive and always be a step ahead of your needs. With this in mind, we've created an internal team with a dedicated Product Manager leading a team of skilled developers to deliver product-led support. This team ensures that potential issues are anticipated and eliminated, providing you with a hassle-free experience with our products without needing to frequently reach out to us.
We've also upgraded our internal tools to empower our customer support agents to address your concerns more efficiently, reduce ticket resolution times, and ultimately enhance your overall experience with Monta.
Support that scales with growth
Recognising the need for scalability, we've fully migrated to an advanced support system that grows with us. This system is designed to accommodate our expanding customer base seamlessly, ensuring that you receive the same high-quality support even as we continue to grow.
Specialised support team for installers and complex site setups
To further streamline our support system, we're proud to announce our brand new specialised support unit. This unit is specifically focused on assisting installers and electricians with hardware setups and complex site arrangements. No more navigating between departments causing delays - our streamlined approach centralises our internal expertise and allows installers to schedule meetings, get real-time technical phone guidance, and anything else that guarantees smooth installations. This initiative underscores our commitment to exceptional service for our installer and electrician partners, addressing their unique needs effectively.
With every feedback, we forge ahead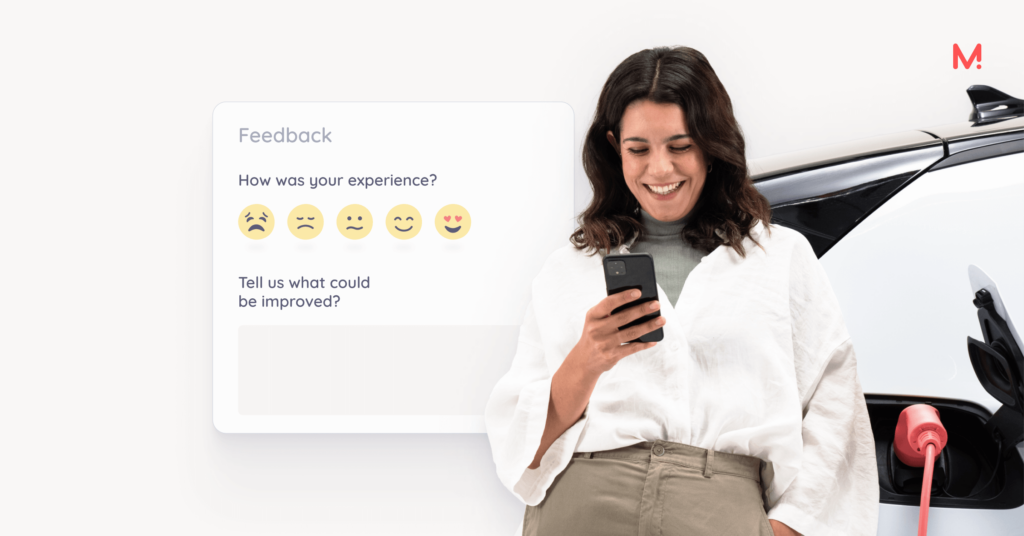 At Monta, your feedback remains invaluable to us, and we are actively listening, learning and evolving with your needs in mind. Our vision is not just to meet your expectations, but rather exceed them, creating an experience that is as exceptional as the products and services we offer. We understand that building a brighter future requires persistence and dedication, and we're committed to this journey of improvement. We invite you to join us on this path, and together, let's shape a future where your experience with Monta is nothing but extraordinary.
Thank you for being a part of our community!