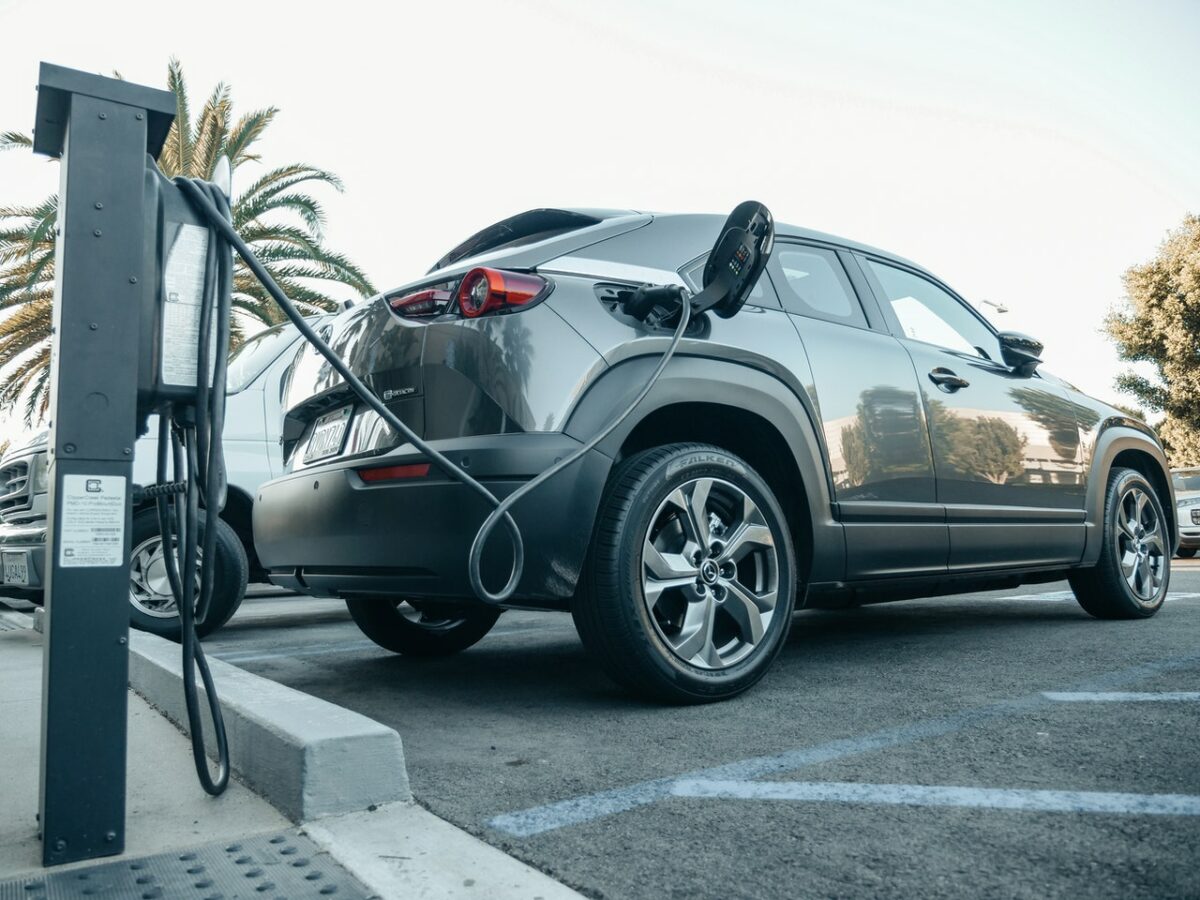 Electric vehicle adoption is now fully underway. Both private individuals and companies are replacing their old cars with EVs at an increasing speed. As companies are beginning to care more about the environment, they are replacing their traditional petrol cars with EVs for their fleets.
With this happening, fleet managers are in need of finding the right EV fleet managementsolutions to manage the operations around their fleets. Among their needs, we can identify the need for employees to easily find and access charge points, manage and track usage and payments, invoices and sponsored charge points.
In this blog post, we will take a look at these needs and see what the best solutions are to manage an EV fleet.
Easily find charge points
The fundamental need of an EV fleet manager is to have a way for their employees to easily find charge points. Especially if EV charging is not available at the business' location. This can be done with a simple app that shows all the charging stations in the area. The app should also show whether or not the station is available and how many charging spots are open.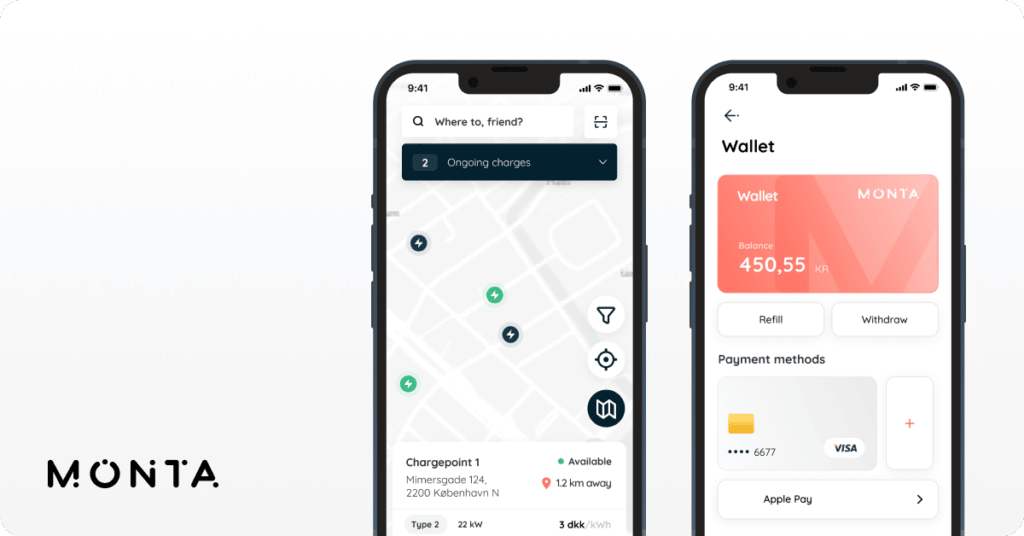 Monta, for example, has access to 300.000 charge points across Europe, and it's rapidly growing. Through our partners, fleet members can access and charge at a larger selection of charge points, as they can take advantage of some that might otherwise be part of private sites.
Manage payment
Once employees have found a charge point, they need to be able to pay for their charging. For the most part, this can be done with either a physical charge key or a virtual wallet.
With Monta, the company's wallet then allows teams, employees or charge keys (the EV equivalent of a gas card) full or limited access to the wallet. The company has full control over the wallet, how it's used and can always keep track of payments.
For more ad-hoc payments, Monta allows you to pay with virtually any method, from Apple and Google pay to credit card.
Read also: Pricing your charge points in times of uncertainty - a challenge no one tackled, yet
Invoicing
Another big need for EV fleet managers is invoicing. They need to be able to accurately track how much each employee is charging and then generate an invoice accordingly. This can be a big challenge, especially for larger fleets.
There are a few companies that offer invoicing services specifically for EV fleets. These companies typically have a detailed and easy-to-use online portal that makes it quick and easy to generate invoices.
One perk of using an EV charging platform like Monta is that we allow your company to go into a minus (negative) balance if you ever forget to top up your wallet. We do this so that your employees never get into trouble.
Sponsored Charge Points
Lastly, companies might want to sponsor charge points for employees if they install their charge points at home. This would allow employees to charge their EVs cheaper than on the road, which would save the company money in the long run.
Aside from that benefit, a platform like Monta would also enable your employees to share their charge points with other employees or just random people. So not only are you offering a perk that benefits the employee and the company, but with time, your charge point network will grow.