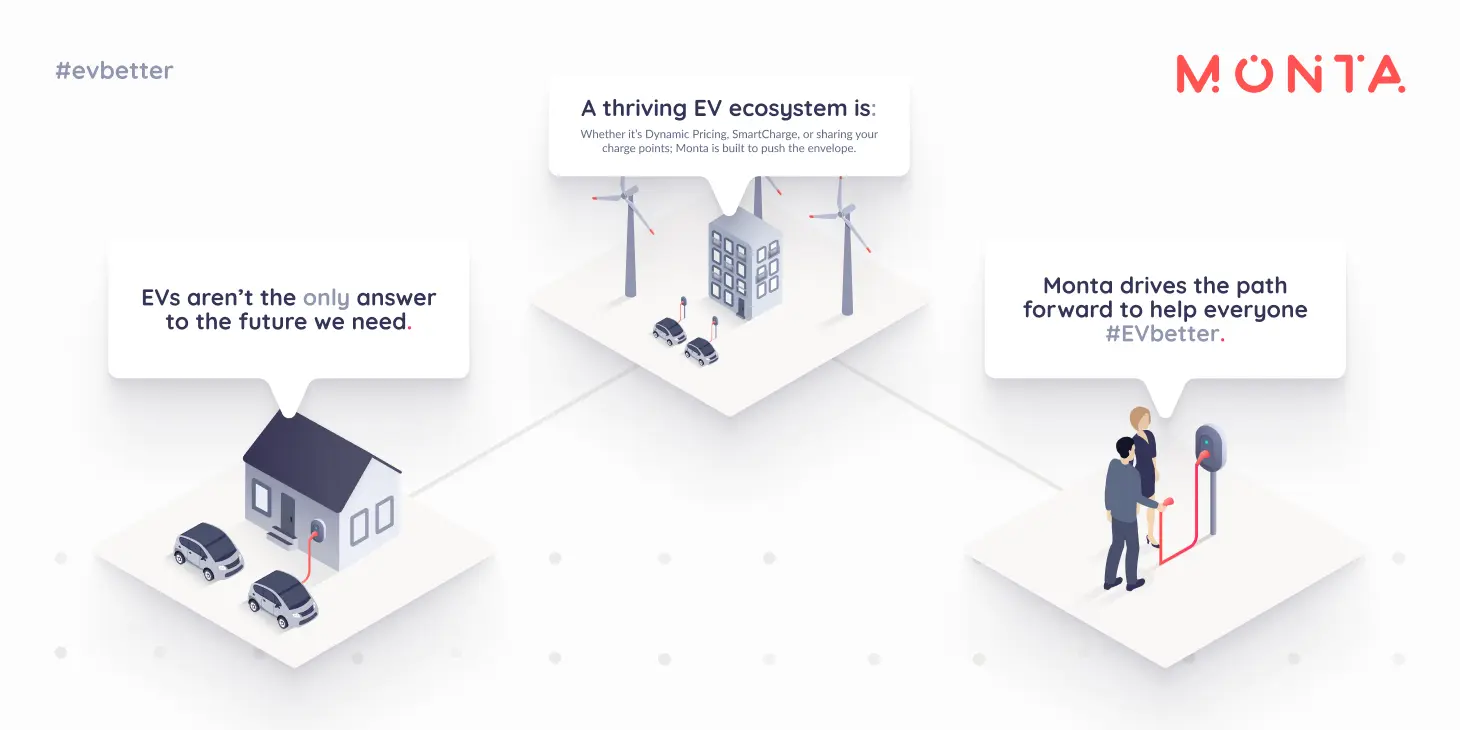 All week we've been exploring why EVs aren't the only answer when looking to build a sustainable future. We've explored the rising cost of energy and the need for renewable electricity, we've explored energy efficiency and how to drive an electric car in a way that is more cost effective, and we've explored the need for community charging to bridge the gap between public and private charging. All important problems that need to be solved to create an effective EV ecosystem and lower carbon emissions in the transport sector.
How does World EV Day help with electric car adoption?
World EV day was created to bring attention to the transition to electric vehicles and celebrate emobility. Companies, public bodies, and EV drivers team up to present the benefits and challenges of EV ownership and lobby for policy change, infrastructure development, and essential services to remove the barriers facing prospective electric car owners. World EV day opens up conversations and draws attention to electric vehicles.
Last year World EV Day was celebrated in the White House, mentioned in UK government, and engaged with by drivers across the globe. This global conversation helps us all pull together towards a better world.
Why are Monta supporting World EV day?
At Monta we're passionate about driving the adoption of EV technology. We believe that electric cars are a key component in reaching net zero across transport and we're creating software to help people own and access electric cars and manage EV costs. This World EV day we're demonstrating that electric vehicles aren't the answer - but they are an important step on our journey to a zero carbon future. EVs aren't the whole answer - but we can all EV better!
How is Monta driving the adoption of electric vehicles?
We're constantly pursuing and delivering new solutions that make owning an electric car easier, cheaper, and more sustainable. We recently launched a new product feature, spot pricing, which allows charge point owners to responsively update the cost of charging at their charge point based on the cost of electricity. This ensures that the cost incurred by the driver is fair - no small feat in a volatile energy market! We also provide transparency to EV drivers with our fair pricing feature, which gives a clear indication of whether the price for a charge is fair.
Our smart charging feature allows drivers to prioritise charging at home when the grid is cleanest, energy is cheapest, or using only renewable energy. Taking the hard work out of charging to ensure that drivers can just plug in, set their ready by time, and relax.
We're not just making EV charging easier for drivers, we're also making sure that installers can easily manage and grow their charge point installation business. We know that green technology is a huge growth area for European economies so we want to help installers tap into a new revenue stream and grow their charge point installation business.