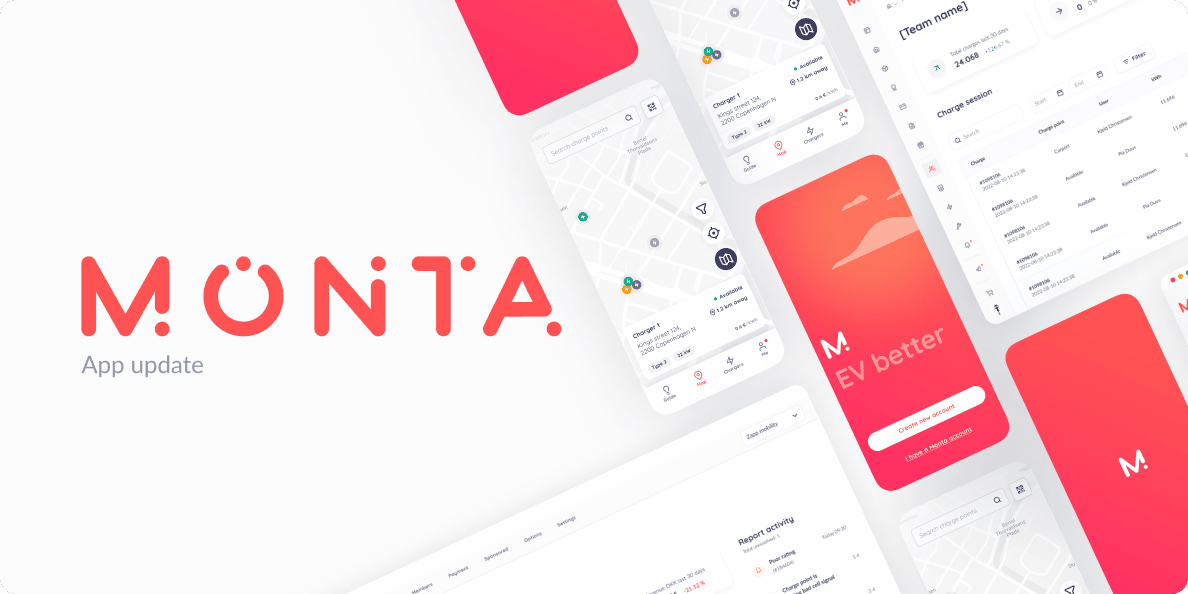 Attention Monta app users! Although we're releasing only one update this month, it's a big one!
Once you have your own charger, all you want to do is charge. The last thing you'd want to do is spend too much time getting the charger up and running. For an installer or charge point operator, getting charge point installations wrapped up quickly is business critical. For home users, this process can quickly become a headache, killing your excitement of finally having your own charger at home. This is why we further improved the flow of connecting Powered by Monta chargers to Monta, eliminating any potential hiccups, so you have the most seamless experience when setting up your charger.
Update your Monta app and experience an even better user experience with our latest release.
Keep reading for more details.
Adding and connecting chargers to Monta just got easier: Introducing the new PBM flow
Setting up a charge point can be frustrating and confusing for both users and installers, especially when separate manufacturer apps or webUIs are necessary.
We are excited to announce the new Powered by Monta (PBM) flow. With the new PBM flow, adding and connecting chargers to Monta has never been faster or easier, giving users and installers an improved product experience. The process for connecting chargers to Monta is streamlined and more efficient, and you can now easily identify chargers with multiple connectors.
The new PBM flow speeds up the process of adding and connecting chargers to Monta significantly for each PBM partnership level:
'PBM Full' chargers can be added and connected to Monta in about 15 seconds;
'PBM Lite' chargers can be added and connected to Monta in about 1 minute;
'PBM Cloud' chargers can be added and connected to Monta in about 2 minutes.
Watch the following video to see what the PBM flow looks like for a PBM Full, PBM Lite, or PBM Cloud partnership level:
The new flow benefits installers and end-users who need an easy and fast way to set up their charge points with Monta. Additionally, CPOs can now also include an Operator code on a generic QR code (Lite and Cloud only), so a charger is already synced with their operator account. As for hardware manufacturers partnering through the Powered by Monta (PBM) program, they can rest assured that they are offering their customers the most seamless and user-friendly option for adding and connecting their chargers to Monta and enabling quick installation of charging sites.
At Monta, we are dedicated to continually improving our products and services, and we believe this update will help to save you valuable time and to run your business with more ease.
Charge Point Integrations - New models added
We have added 7 new charge point models in the past month, making us integrated with 310 models in total now! See the full list here.
—
Tell us what you need
Our product is here to serve you, so if you have any desired features in mind or improvement ideas for the Monta app, please let us know!
You can place feature requests, give feedback, or upvote ideas from fellow Monta users on our Ideas Portal.
Whatever it may be, we love hearing from you.