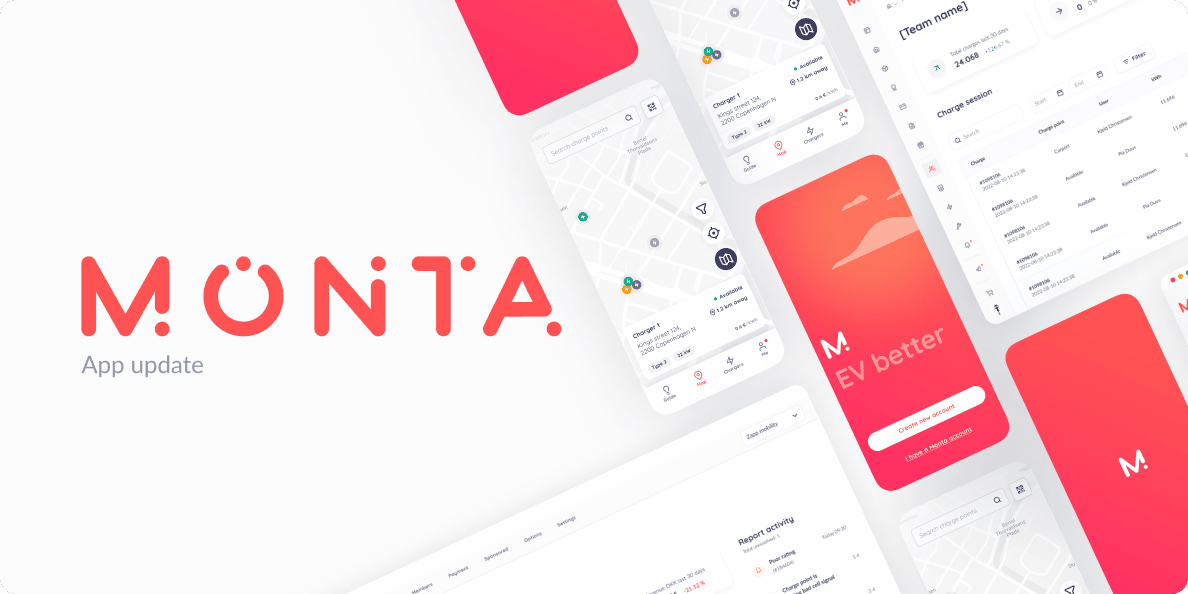 When we do better, you EV better. That's what we like to believe.
This month brought a couple of important improvements to the Monta app, such as new payment methods and Status Page integration. We added new ways for you to get the most out of the Monta app and ensure an even smoother charging experience.
Check out what's new below.
Payment via Mobile Pay now available
Each market has users with various preferred payment methods. Our top priority is to make charging as easy as possible, which we'll be doing by integrating with the most important payment methods in the Monta app.
We've successfully added our first payment method via Adyen: MobilePay. Now, users in Denmark and Finland can choose MobilePay as a payment option whenever they have to pay for a charge.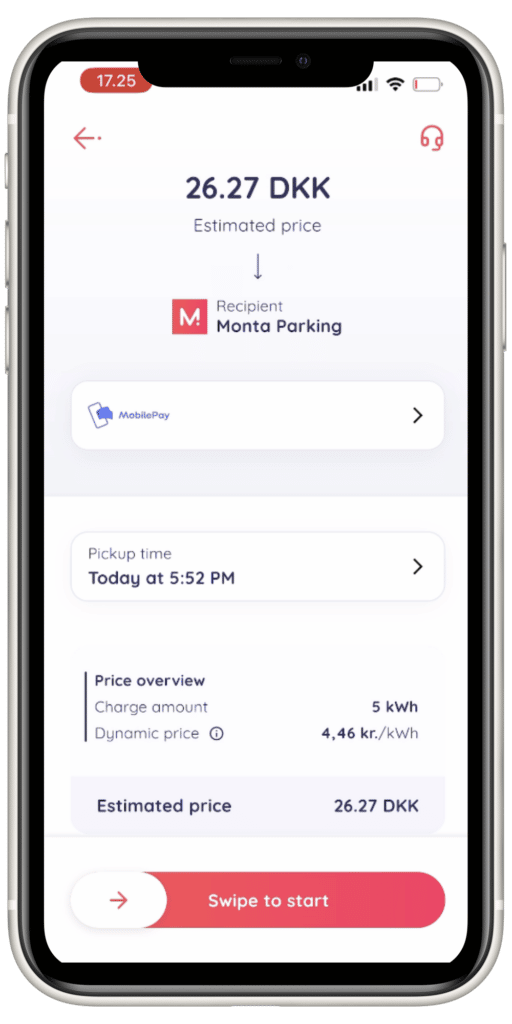 With Adyen, we can now offer more local payment methods in the various markets we are active in and cater to the needs and habits of our users.
We plan on integrating with other payment methods with next in line being Vipps (Norway), Swish (Sweden), PayPal (Global), and more!
Status Page banner: Stay on top of all app incidents
In order to increase transparency within the app, you can now see status pages in the support section. That means we display all app-relevant incidents under Me > Support and Charge Point Detail > Support.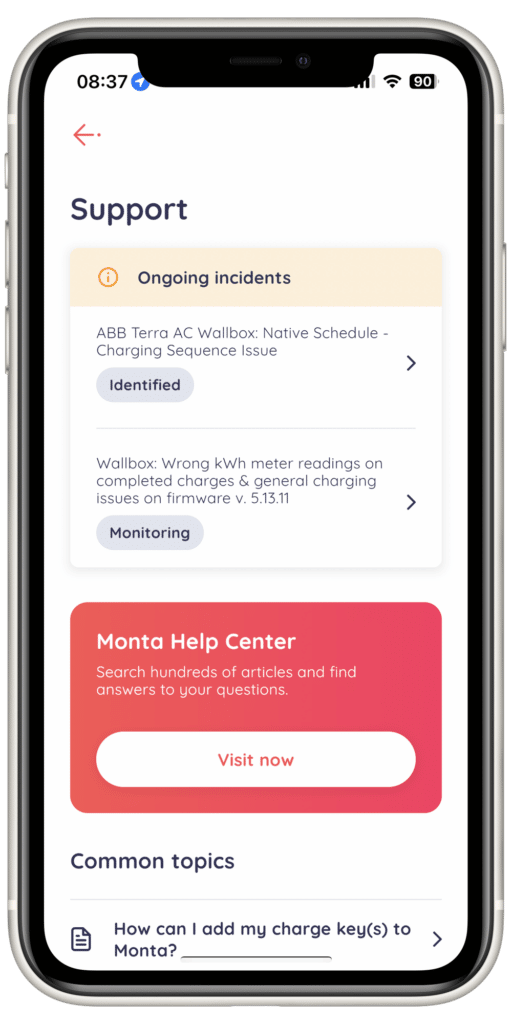 By doing so, you save time by having easy access to meaningful information about outages or upcoming maintenance windows before reaching out to our support team.
Tell us what you need
Our product is here to serve you, so if you have any desired features in mind or improvement ideas for the Monta app, please let us know!
You can place feature requests, give feedback, or upvote ideas from fellow Monta users on our Ideas Portal.
Whatever it may be, we love hearing from you.