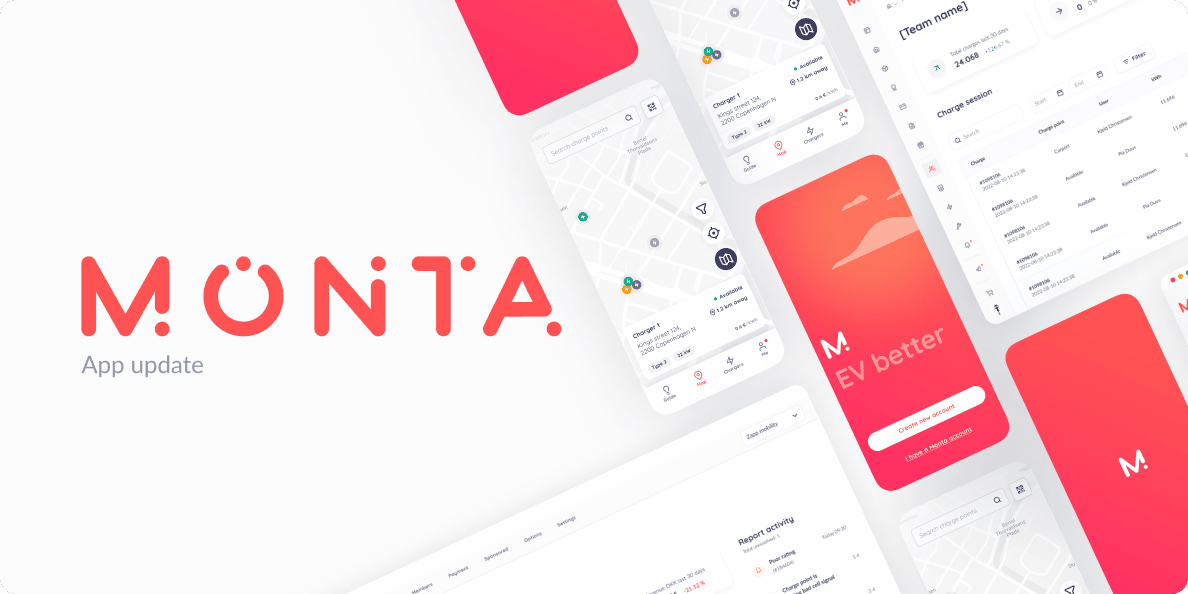 We have some exciting updates for our Monta app and can't wait for you to try them out. These improvements are designed to make your experience more convenient and efficient than ever before. Starting this month, you'll be able to:
Use SmartCharge better;
Get more insights about your charge session in real-time;
Integrate a second car from the same brand.
Keep reading for more details.
Making SmartCharge Great Again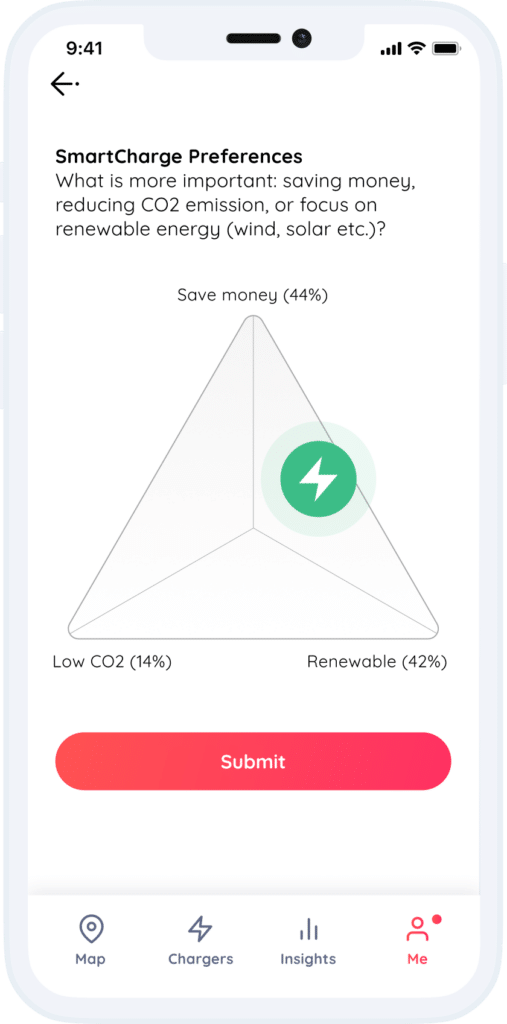 Have you tried charging your EV at home using SmartCharge?
Our SmartCharge feature allows you to plug in your EV to your home charge point and the algorithm will optimise the ratio of cheap electricity prices and green energy sources to match your charging preferences (i.e. charge cheaper or greener).
Recently, some of you have experienced failed charges when using SmartCharge, waking up to an uncharged car. We know how frustrating it is to deal with a failed charge, so we've been working tirelessly on improving the entire SmartCharge experience so you won't have to go through that again.
Now, we have a dedicated Product Manager focused on making SmartCharge best-in-class by improving and fixing issues and making it run smoothly.
This month's improvements brought SmartCharge to our overall charge success rate of >96%, all of which happened by:
Notifying you if you haven't plugged in the cable correctly;
Rebooting your charger and trying to charge via the car integration if SmartCharge can't connect to it in the middle of the night;
Tracking failed smart charges better, which already reduced failed charges caused by SmartCharge by 90%.
In the future, to improve the reliability and transparency of SmartCharge even more, we will:
Keep diagnosing and fixing issues to bring the charge success rate up to 98%;
Create more transparency on how SmartCharge helps you save money and CO2 e.g. displaying your charging schedule and expected savings (money and CO2) BEFORE starting a charge;
Show you a clear summary of these savings AFTER every charge;
And much more …
See how to set up your SmartCharge preferences here and how to enable SmartCharge on your home charger here.
Updates on our progress and improvements will follow monthly. If you have any input or ideas you want to share with us regarding SmartCharge, please do so here. We're always eager to hear from you!
Worry-Free Charging with Our Improved Session Screen
Is it unclear to you how Monta decides to charge your car during a SmartCharge or scheduled charge? Do you find it hard to track costs during a charge session? Have you had issues with tracking the performance of a running charge?
These issues are now a thing of the past.
Our new and improved charge session screen is updated in real-time with how a running charge session is going, the accumulated price, and notes about idle fees to be aware of while a charge is running. This applies to charges done on public charges, scheduled charges, or SmartCharges at home.
Here's what the most important improvements to the new session screen include:
Real-time insight into the price/cost of the charge - see and track:

the accumulated price in real time
the accumulated cost for home charging if you set up your electricity costs in the Monta App
any additional fees that apply during or after the charge

Reassuring users that Monta is successfully charging - see and track:

the State of Charge/current battery percentage
the current charging speed (kW)
A timer showing how long you've been charging

More transparency into your SmartCharge-charges - see and track:

The selected timeframe (start time, end time) with the possibility to edit it
A bar chart clearly showing the planned charging period related to the spot price (marked in blue)
A live countdown to the start time of the planned charge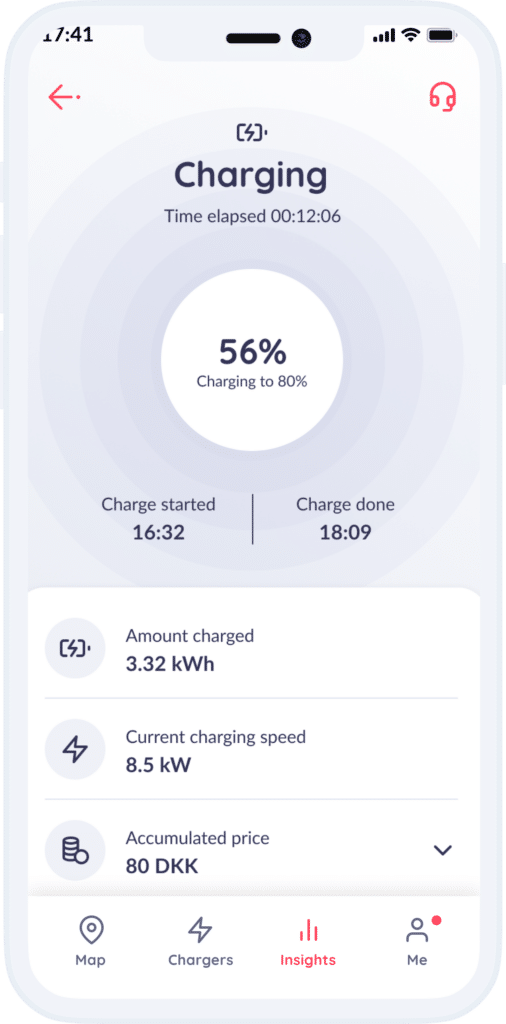 Home users using SmartCharge and Scheduled charge, as well as users charging on public chargers can see these improvements after starting a charge.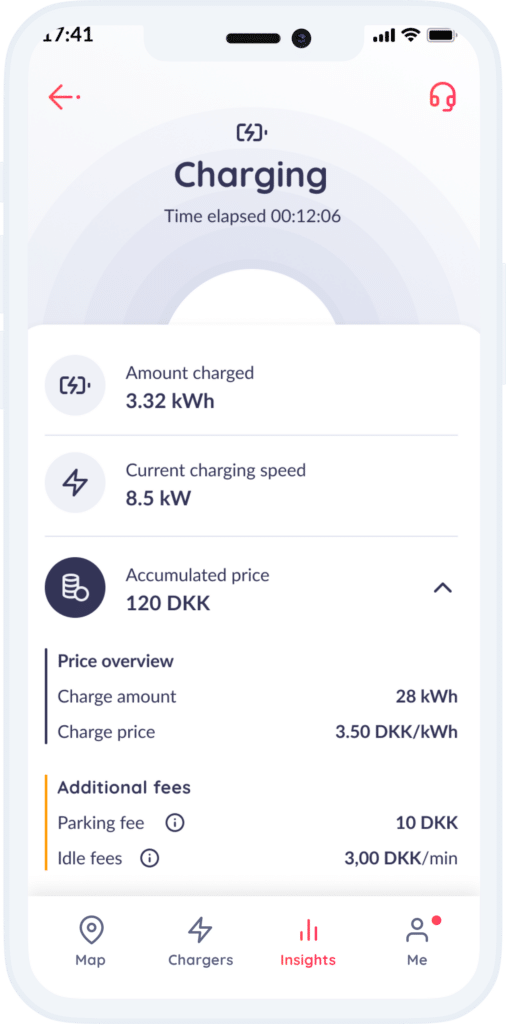 These improvements will help SmartCharge users validate when the cheapest forecasted charging phase is before the start of the charge and make it clearer how we decide which the lowest price is.
Users charging publicly will find particularly beneficial the real-time updates on the accumulated price and the ability to stop the charge if they feel like it. On-screen warnings will notify them of any fees that apply e.g. idle fees that are set a few minutes after a completed charge when the cable is still connected.
We hope these changes offer more transparency into how Monta charges your EV and that they will help you EV even better from now on.
P.S. Make sure to integrate your car to make your charging experience smoother.
Upgrade Your EV Game with Our Improved Car Integration Experience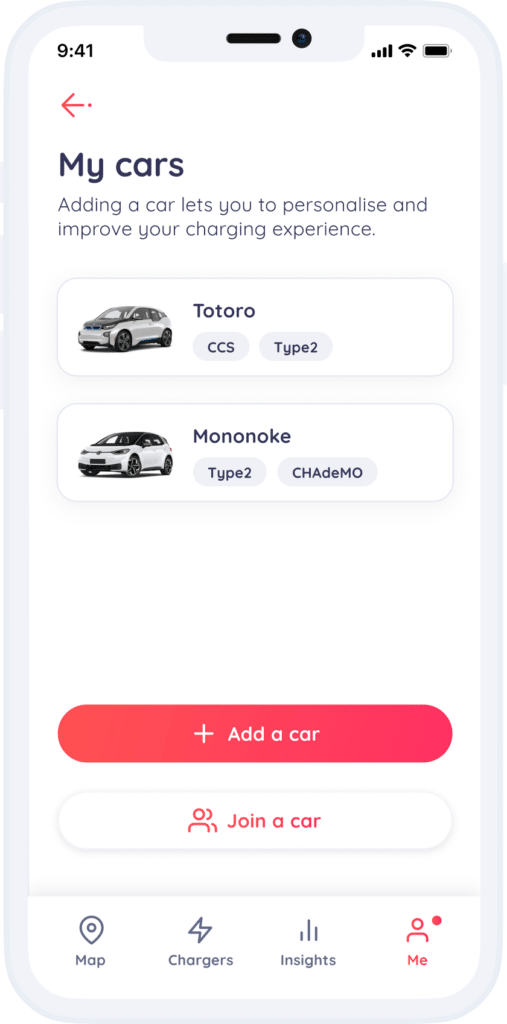 If you haven't integrated your EV with Monta yet, now is the time!
We've made the integration flow more intuitive (try it yourself!) and you can now also add a second car from the same car brand through your existing manufacturer's account.
You can find this change in your profile under 'My cars'.
Our partnership with Enode is what's made car integration a reality at Monta, as they continually test and expand the list of Monta-supported brands and models.
If your car is on Enode's supported car brands & models list, here's how to integrate your car. If it is not on the list, don't worry, you can still connect your car with Monta this way. It works the exact same way when integrating a second car.
Integrating your car with Monta has many benefits, e.g. you can see your car's live battery level/state of charge, whether the cable is connected, whether the car is charging and the charging rate. You can also set your charging preferences, see exciting charging statistics, and much more! All these insights are visible in Monta, so there's no need to switch between multiple apps for a complete overview.
The best thing though? Whenever you start a charge with the Monta app, the car integration knows exactly how much to charge your car based on your preferences and state of charge, to ultimately make your life easier and help you EV even better.
Charge Point Integrations - New models added
We have added 14 new charge point models in the past month, making us integrated with 288 models in total now! See the full list here (available in English).
—
Tell us what you need
Our product is here to serve you, so if you have any desired features in mind or improvement ideas for the Monta app, please let us know!
You can place feature requests, give feedback, or upvote ideas from fellow Monta users on our Ideas Portal.
Whatever it may be, we love hearing from you.