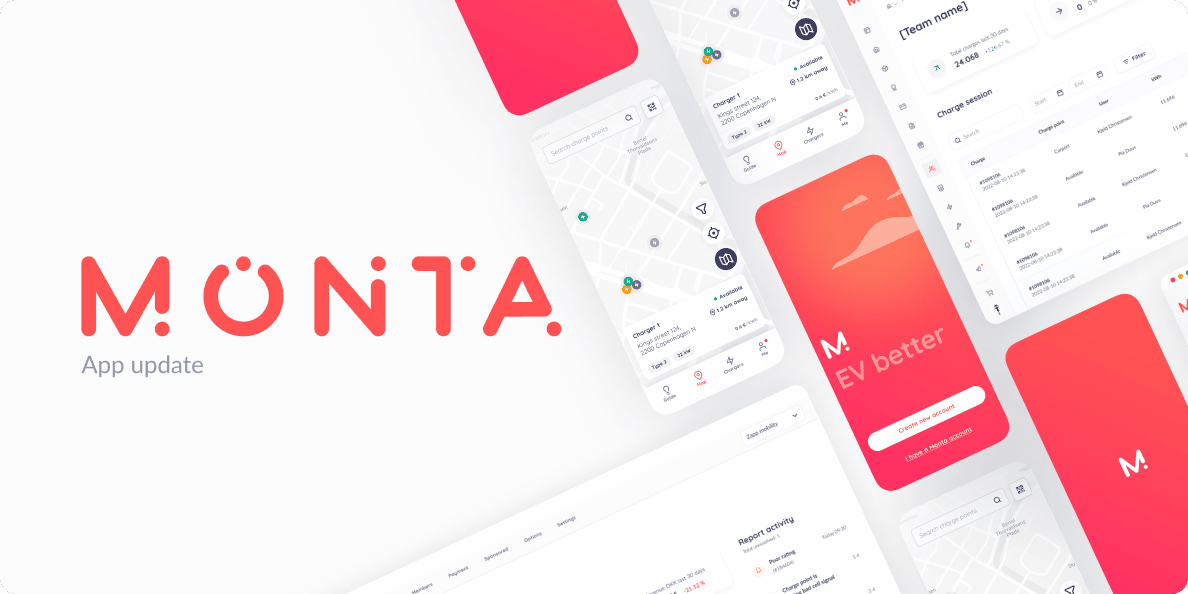 We're back with more updates to make your life as an EV owner better than ever. This month, we continue to prioritise transparency and clarity for a more convenient and reassuring user experience.
Here are the highlights:
Keep track of your charging behaviour with the improved summary screen;
Follow your charging session right from your lock screen (currently only for iOS 16 users).
Keep reading for more details.
Get a better understanding of your charges with the new Summary Screen
Many of you didn't understand what happened during a charge, especially when things didn't go as planned. Our focus was to address the transparency issue by giving you a better summary of what happened during a charge, so we've made some improvements to the summary screen that we believe will provide you, our users, with a much clearer understanding of your charges.
With the new summary screen, after every charge, you'll get a breakdown of the amount charged, the estimated price of the charge, the duration of the charge, and the average charging speed. While this is an improvement for all public charging EV drivers, it is something completely new for home users, who now, for the first time, can see the estimated cost of charge based on what they've filled in their electricity settings (incl. tariffs).
For those moments when a charge has failed, we've made sure to communicate why the charge failed and provide self-help options, as well as the option to contact support.
If you have used SmartCharge, we'll also let you know how much money or CO2 you've saved - you can even see how well you did compared to other Monta users in your country.
Our mission to help the environment remains at the forefront of our app's design. With this update, you'll gain a better understanding of your charges and how you're helping the environment one charge at a time.
The summary screen will pop up at the end of every charge session and will be stored in your charge history for easy tracking.
We hope you enjoy these new changes!
Follow your charge session right from your lock screen (Beta)
Currently, in order to check the status of your charging session, you'd have to unlock your phone and open the Monta app. To simplify this process, we've included a lock screen widget with live charging updates. Now, you can follow your charge session in real time without unlocking your phone. This means that every time you glance at your phone, you can quickly validate that your charge session is proceeding as planned.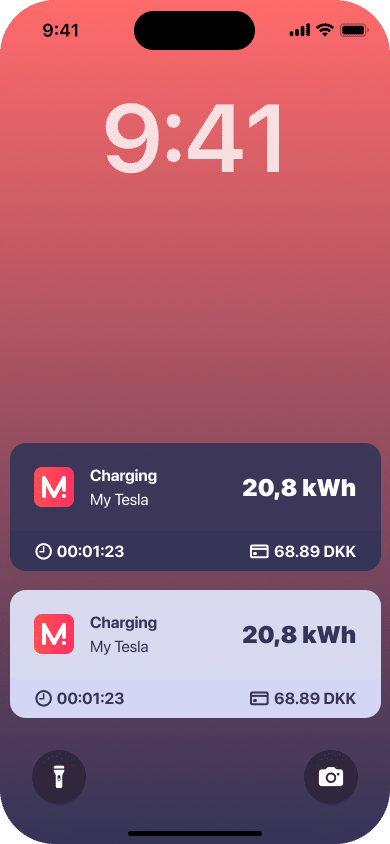 Additionally, you can also live track the price of your charge, avoiding any surprises or unexpected fees. You can have peace of mind knowing the exact price of your charge every step of the way.
We want your charging experience to be as convenient, reliable, and reassuring as possible. We're here to be your trusted partner throughout your EV journey, offering you the features and peace of mind you deserve.
This update is currently available only for iOS 16 users.
Give our new update a try and let us know how it enhances your charging experience. We value your feedback as we continue to innovate and improve the Monta app.
Charge Point Integrations - New models added
We have added 25 new charge point models in the past month, making us integrated with 377 models in total now! See the full list here.
—
Tell us what you need
Our product is here to serve you, so if you have any desired features in mind or improvement ideas for the Monta app, please let us know!
You can place feature requests, give feedback, or upvote ideas from fellow Monta users on our Ideas Portal.
Whatever it may be, we love hearing from you.