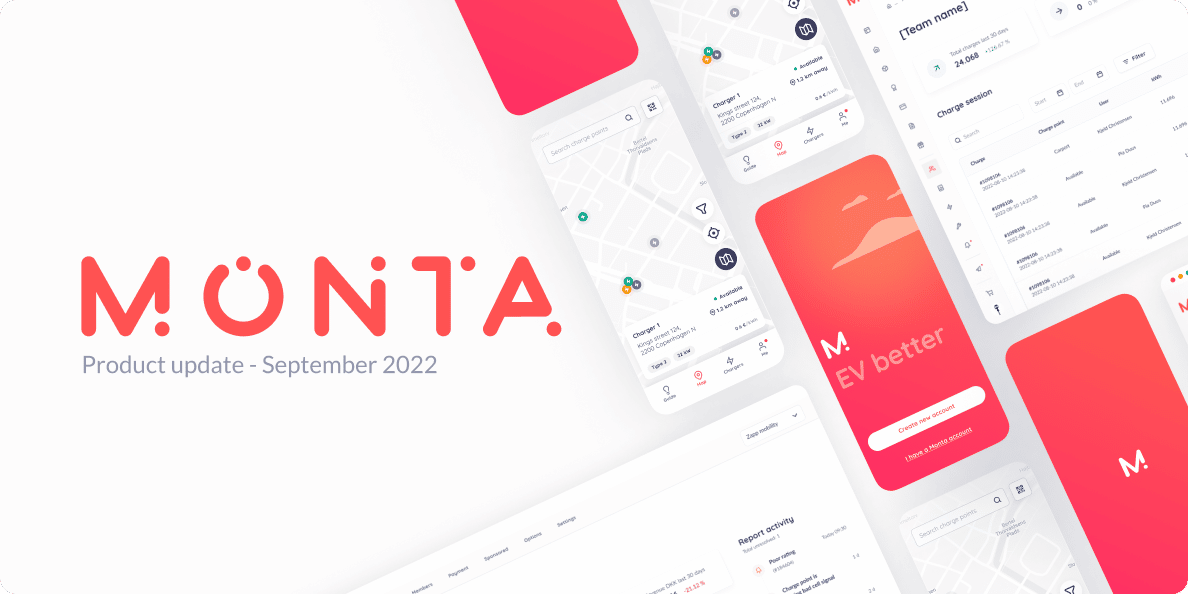 For our users to EV better, we've added a couple of new tools that have a big impact for EV drivers finding the transparency and information they demanded and deserve.
Dynamic Pricing Overview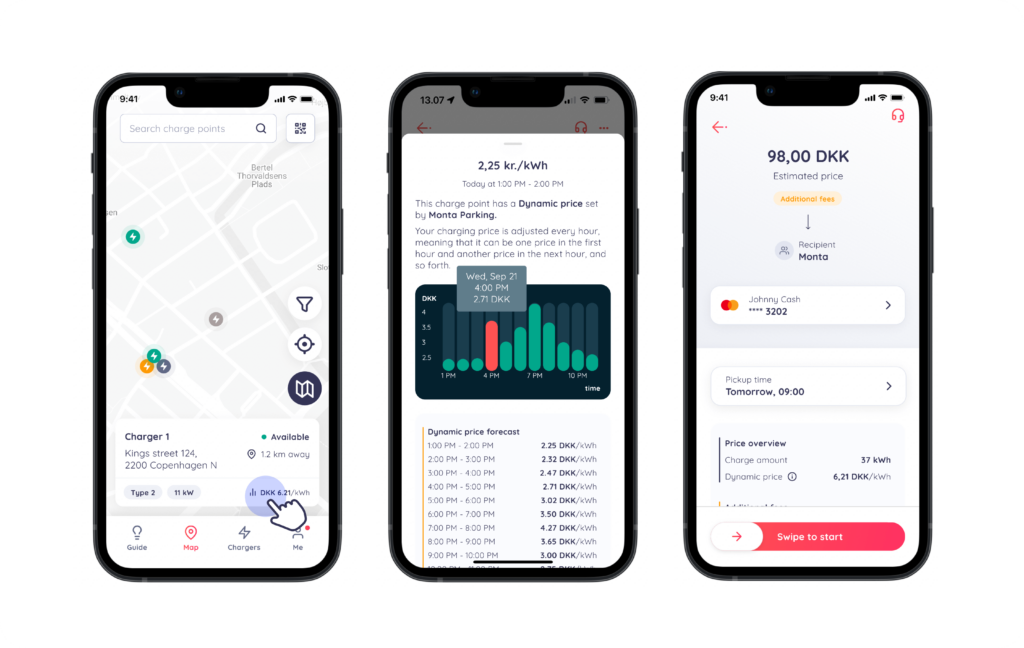 On our mission to make charging fairer and more transparent, we have recently introduced a way for Charge point operators (CPO's), companies, housing associations etc. to set the price for charging based on the raw spot price. With that, EV drivers have Dynamic Prices covering the volatile energy market at the moment. It doesn't get fairer than that. However, with the release of this game changing feature we needed to make sure that EV drivers know what they are paying for - at all times.
When an EV driver is using the app or using Monta through AppClips, they need to know if dynamic pricing is enabled on that charge point, and how their charge price may change accordingly. If not, we risk creating confusion and giving users unrealistic expectations on the price of a charge.
That is why we've implement a clear overview for users to understand:
That the price is dynamic and might change throughout the charge session
Give the user an understanding and overview of how the price might change
Users can find this breakdown of information in each charge point's card in the map, in the payment details screen and in the Charge Point Detail Screen (CPDS). This will allow EV drivers to make an informed decision about their charge session before starting a charge.
New Payment Detail Screen
We've given charge point operators the tools to make pricing fairer, easier and more transparent in the past few months. Although this leads to a better charging experience for EV drivers, it also adds an extra layer of complexity at the time of understanding how charges are being priced, especially with dynamic pricing and all sorts of fees involved.

To give EV drivers a better overview of their payment details, we created a new screen where every element of the final price is visible before final payment.
The elements that will be displayed in the breakdown include:
The fixed fee for starting a charge
A fixed fee to kick in after a certain amount of minutes charging
A minute fee to kick in after a certain amount of minutes charging
An idle fee to kick in a certain amount of minutes after a charge has finished but not disengaged.
Spot pricing: How the price will fluctuate over the course of the charging period, making it easier for the users to understand the estimated price.
Discounts: Any promotion codes that users received from an operator and how it applies to their charging price.
Pick up time: This is relevant if there is a time-defined fee influencing the price estimation. The information can help users understand that if a vehicle is picked up on time (or within a certain time), the idle fee might be waived or avoided.
Payment methods: Soon-to-come new payment methods.
User pin: User-pin authentication to perform payments with a Wallet as the selected payment method.
Depending on the payment or refunds that each EV driver might be entitled to, different elements will also be displayed.
A note on the fair pricing icon
As we've rolled out dynamic pricing tools, the fair pricing icon has been disabled in the app. You will no longer be able to see if a charge point offers a fair price according to electricity prices, as this was only relevant when a fixed price was the only available option for providers. With dynamic pricing, a charge's price will be tied to the live price of electricity instead, making it fair by default.
Tell us what you need
We're building Monta to serve you and your needs. Hence, if you have any functionalities in mind that you would like to see in the Monta App or if you have any ideas for improvement - please let us know! Go here to add your request and ideas. We love hearing from you!