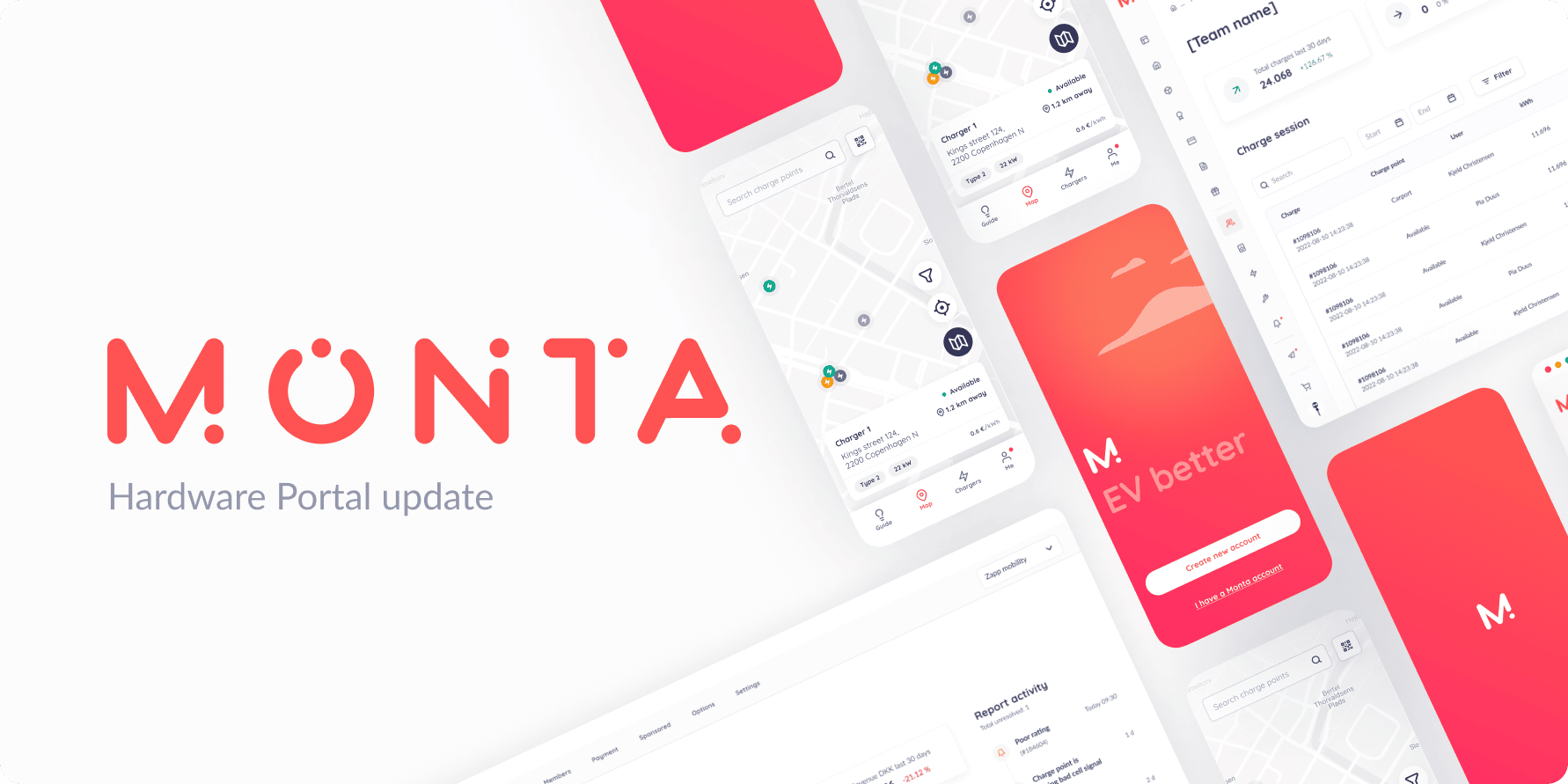 Welcome back to the Monta Hardware Portal* blog! Things have been busy since the launch of the platform in January and we're excited to share with you what's happened since.
In this month's blog, we'll be exploring what's new in the Hardware Portal, including:
Seeing customer reviews in real-time;
Benchmarking your products against your competitors;
More charge point brands supporting remote firmware updates.
Learn more below.
*The platform for hardware manufacturers to get valuable and actionable insights on their charge points in order to improve the quality and stability of their products.
Get feedback on your chargers in real-time
When an EV driver has a bad charging experience, they'll most likely leave a review on the charging app used. This leaves hardware manufacturers in the dark as that feedback might not even reach them. Despite working together with numerous Charge Point Management Softwares (CPMS), you have little to no insights into how your chargers are being used or how customers experience them.
After every charge session through Monta, users have the option to rate their session from 1-5 stars and provide additional feedback. To help hardware manufacturers improve their chargers more efficiently, reviews are displayed in real-time on the Hardware Portal to identify issues easier and act on them faster.
You can see the reviews in the Hardware Portal under Ratings.
EV chargers are vital to the EV industry and having access to customer feedback is needed to drive the charging industry forward. This unique feature is a great way to automatically access customer feedback on your charge points connected to Monta in order to make better, informed decisions.
The Hardware Portal is currently available only for 'Powered by Monta' partners. Learn more about the 'Powered by Monta' partnership here.
Stay ahead of the game with our benchmarking feature
Wondering how your competitors are doing? Market research or competitor analysis is tedious, complex, and probably expensive if you have someone else do it for you.
Instead of spending time and money on these tasks, check our Benchmarking feature on the Hardware Portal. You can benchmark your charge point models' performance and feature set against all other models that are connected to Monta. More specifically, you can see:
Your total performance score and what position your charge point models rank in Monta;
The stability, ratings, or popularity of your chargers and how they compare with others;
Your charge point models and their respective features and rankings and compare them against any of the models supported by Monta;
The total number of charge points connected to the Monta backend.
You can find this feature in the Hardware Portal under Compare brands.
Everything we do at Monta is with transparency in mind. Now, you're able to see how you perform against the competition without lifting a finger or spending any money. We encourage you to use this feature to see where you lack behind and improve your offerings, effortlessly.
Stay futureproof with Monta.
New charge point models now supporting remote firmware updates
Last month, we announced that charge point owners are able to push firmware updates directly from the Monta Portal & App if hardware manufacturers send us their firmware files.
Since then, we've made significant progress, expanding from 2 charge point models to 10 models that support remote firmware updates.
Owners of Zapp, Linkcharging, Garo, Sevadis, Autel, Charge Amps, and ABB chargers can now enjoy an enhanced customer experience thanks to this new feature.
We received numerous firmware files and prioritised our Powered by Monta partners when deciding which brands will have this feature available first, which is why all of the previously mentioned brands are Powered by Monta chargers.
You can find more information about the 'Powered by Monta' partnership here.
Charge Point Integrations - New charge points added
We have added 15 new charge point models in the past month, making us integrated with 303 models in total now! See the full list here.
Check out our Public Roadmap for the Monta Portal
Our Public Roadmap displays what you and fellow Monta users wish to see in the Monta Portal and the status of us turning those wishes into reality.
Feel free to submit your feature requests or improvements right there.
Explore our Public Roadmap here.
We love hearing from you.
—