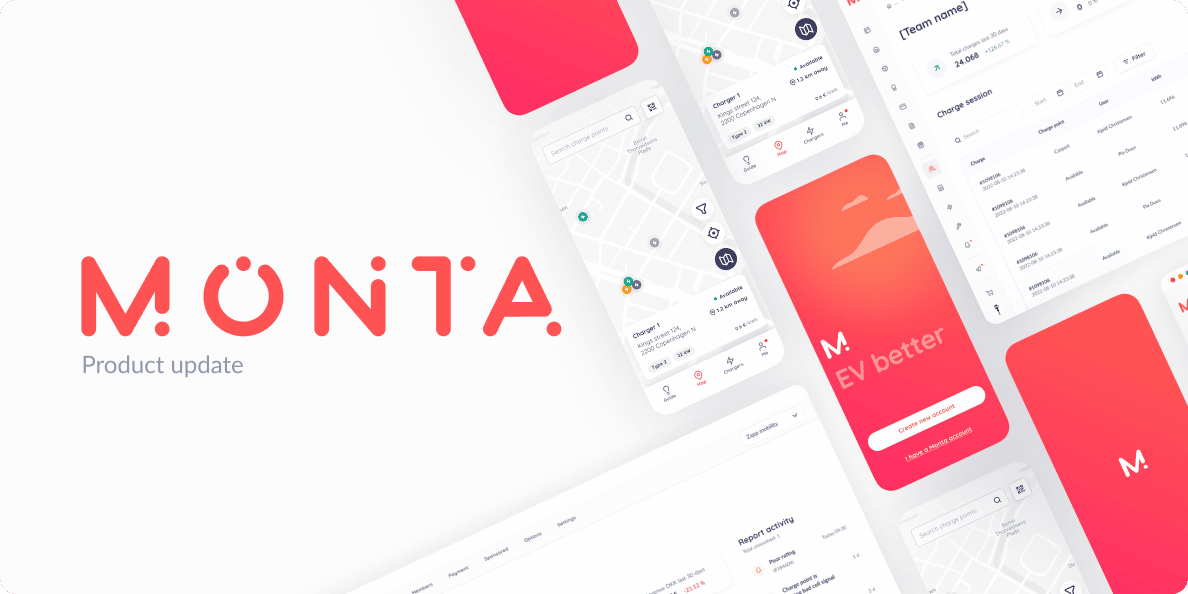 We believe the best way to help the EV ecosystem grow is to empower you, our partners, with the best tools in the market, so you can EV better.

This month, we do that through better UI for minute fee configuration and managing multiple accounts simultaneously, and new payment methods.
Check out the new improvements and tools we've added to the Monta Portal this month.
Manage multiple accounts with the Umbrella Structure
If your organisation works with a lot of operators, installers, or departments, we reckon it can be difficult to keep a complete overview of your sites and charge points and navigate from one operator to another, especially when managing multiple accounts both on a national and cross-national level.
In order to help you manage all accounts and charge points better, we developed the Umbrella structure, a way to manage multiple accounts under the same "Umbrella".
With the Umbrella structure, you get one mother/umbrella account under which many operators can be added and managed.
If you set up the Umbrella structure in the Portal, a banner will be displayed at the top of the page telling you at all times which operator you are currently in and which umbrella organisation it belongs to. There you have the option to go to a list view and move to another operator or your own umbrella account.
This new setup is a more efficient way of managing your organisation through clear and easy-to-use UI, leading to lesser confusion and mix-ups. We want to support you the best way we can so that you can scale your operations efficiently and fast, all while having a complete overview of what's going on within your organisation.
Bear in mind that this is version 1 of the umbrella structure feature. We are planning on adding new configurations in the next versions that will allow you to:
Set up Master Rules that will be inherited by the operators in their organisation e.g. Master Price Groups, Master Plans, etc.;
Own your money flows from end to end and through all parties;
Resell Monta and manage the income more easily.
More clarity on when to stop a minute fee
If you're an operator or site owner, you probably know that setting up minute fees on a charge point is not 100% clear or easy, especially in terms of when the fee should stop: when the charge is done or when the cable is released?
When setting up minute fee charging under Teams > Price Groups, you will now have a clear and distinct option to decide when the minute fees should stop in the form of a toggle.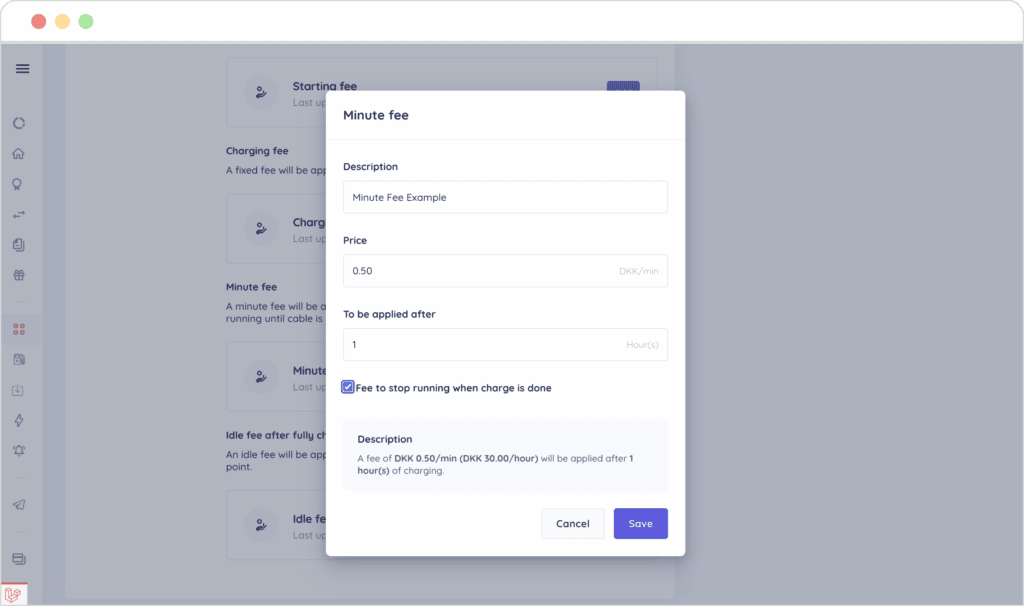 This way, you have more clarity and control over the minute fee settings and no customer gets overcharged.
First Adyen integration is live: Payment via MobilePay
Each market has users with various preferred payment methods. Our top priority is to make charging as easy as possible, which we'll be doing by integrating with the most important payment methods in the Monta app.
We've successfully added our first payment method via Adyen: MobilePay. Now, users in Denmark and Finland can choose MobilePay as a payment option whenever they have to pay for a charge.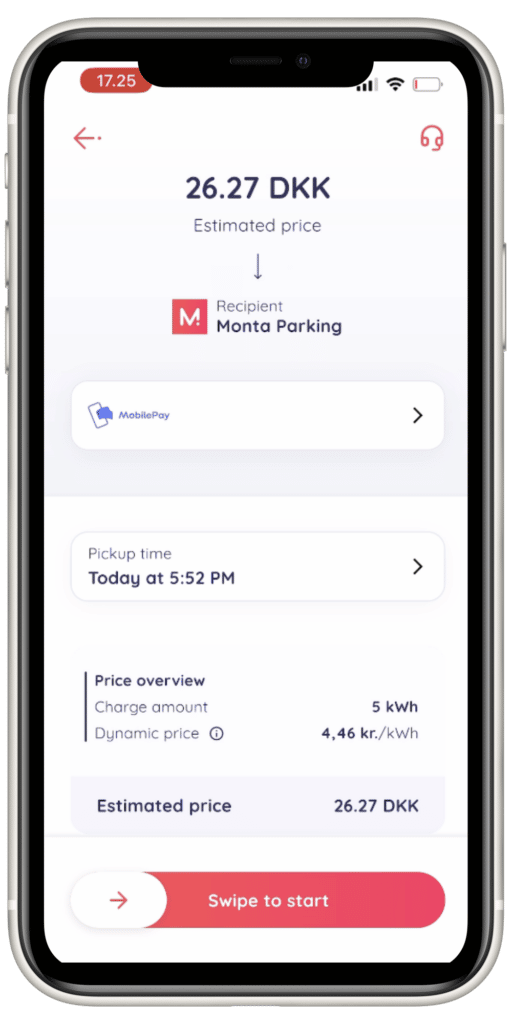 With Adyen, we can now offer more local payment methods in the various markets we are active in and cater to the needs and habits of our users.
We plan on integrating with other payment methods, next in line being Vipps (NO), Swish (SE), PayPal (global), and more to come.
Stay on top of dynamic electricity tariffs with Tariffs 3.0 Beta
From 1 January 2023, the Tariff Model 3.0 will go into effect in Denmark. That means that for different areas of Denmark different tariffs will apply, at different times and even seasons.
This change will affect everyone using electricity in Denmark, but it will also impact all site owners and site operators that need to set up pricing for their charge points since as of now, it is not possible to consider these tariffs when pricing your charge point.
The main objective of this new tariff model is to develop a more flexible electricity market in order to support the transition towards a climate-neutral society. The model is part of the European climate and energy objectives, so this may soon become relevant in your country as well. However, don't worry: Monta has got your back.
Because tariffs are becoming more complex and dynamic, we want to help you overcome this issue, which is why we launched Tariffs 3.0 Beta - a new feature allowing Spot Pricing to factor in these new tariffs on top of the spot price. With Monta, these tariffs can be applied on top of the spot price or a fixed kWh price.
If you are an operator and want to set up a price group following the spot price, you can select one of the Additional Tariffs that Monta has compiled so that it is factored into its dynamic price automatically.
With Tariffs 3.0 Beta, you get:
A better understanding of what you're factoring in and what the overall dynamic price looks like;
A way to maintain your margins and efficiently cover your costs even with dynamic electricity prices;
No manual work and no headache for setting up the right price.
The feature is live and you can find it under Price Groups in Teams. In order to use any of our Beta features including Tariffs 3.0, make sure to turn on the 'Beta' toggle in your profile. Here is how you can do that.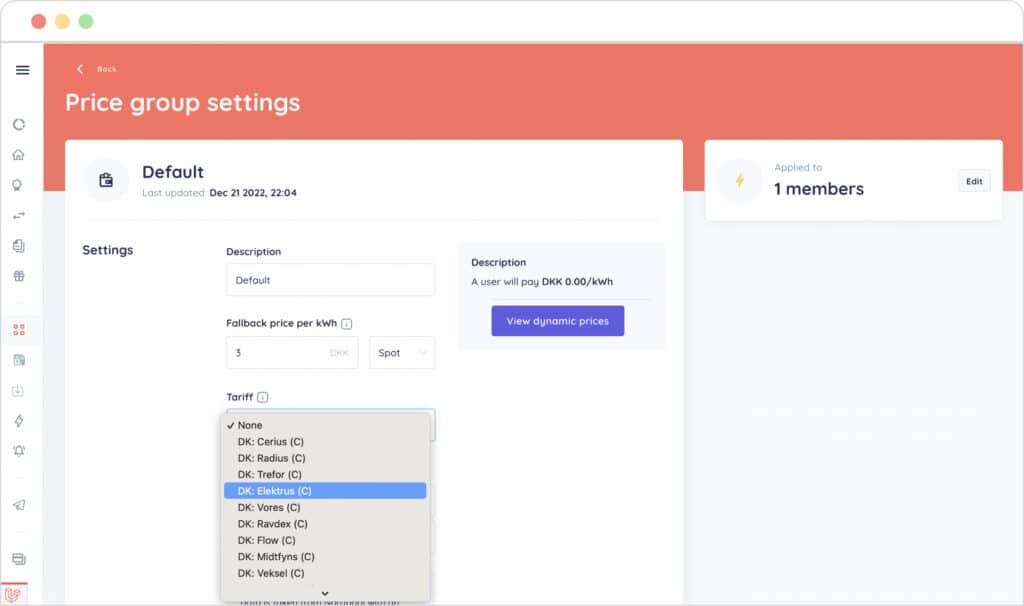 The feature is currently a beta version, so we need your valuable feedback in order to make it even better. Share your thoughts with us here.
We always want to offer the best features to support our users in these overwhelming times, which is why we have the most advanced and flexible pricing in the market and are now the first to adapt to the Tariff Model 3.0.
Charge Point Integrations - New models added
We have added 8 new charge point models in the past month, making us integrated with 268 models in total now! See the complete list here (available in English).
Check out our Public Roadmap for the Monta Portal
Our Public Roadmap displays what you and fellow Monta users wish to see in the Monta Portal and the status of us turning those wishes into reality.
Feel free to submit your feature requests or improvements right there.
Explore our Public Roadmap here.
We love hearing from you.