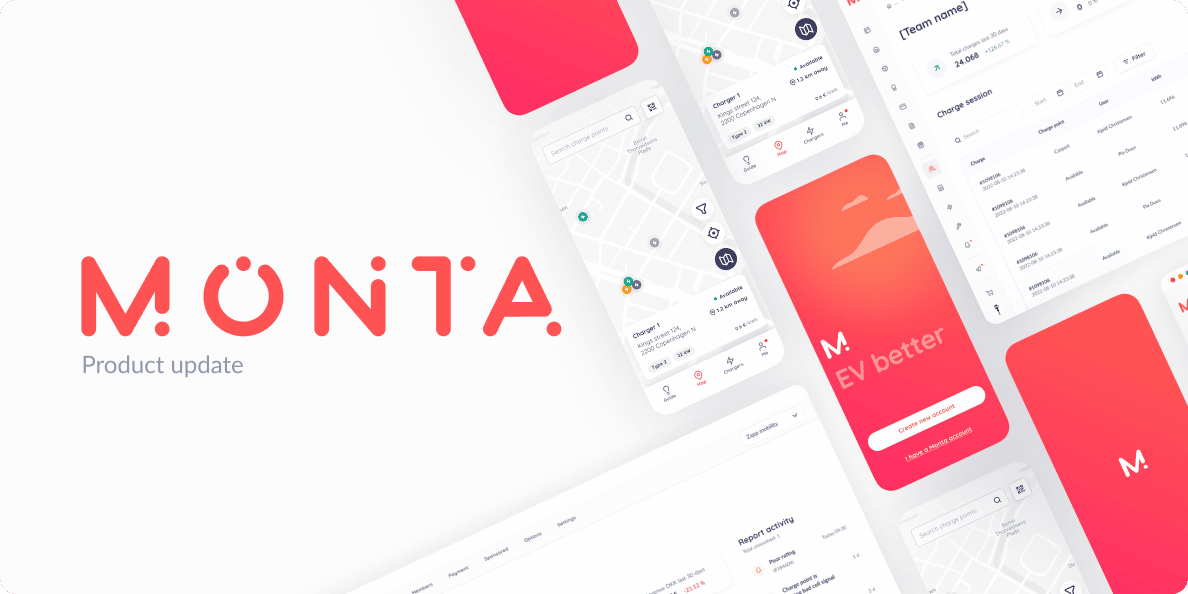 Power up your charging infrastructure management with Monta Portal's upgraded capabilities! Our latest updates provide you with powerful tools to enhance your operations and maximise efficiency.
Starting this month, get ready to:
Reimburse sponsored home charges at the end of the month;
Manage chargers better with the improved Charge Point Detail Page.
We can't wait for you to try them out and see how they can make your life easier!
Learn how to access these features below.
Monthly reimbursements of sponsored charge points
In order to give large companies more control over the amount that they reimburse for their employees' EV charging expenses, we've updated our Sponsored charge points feature.
In the Monta Portal 1.0, sponsors can choose between monthly or real-time payouts for charge points. This allows them to better align their reimbursement cycles with their payroll schedules, streamlining accounting processes and making budgeting easier.
In addition, sponsors can select whether to process payouts individually for each charge point or all at once. This added control means sponsors can better manage their EV charging expenses, ensuring accuracy and efficiency.
Moreover, our new feature provides easy access and visibility into charge sessions included in a given payout, allowing sponsors to verify charges and smoothly handle reimbursements.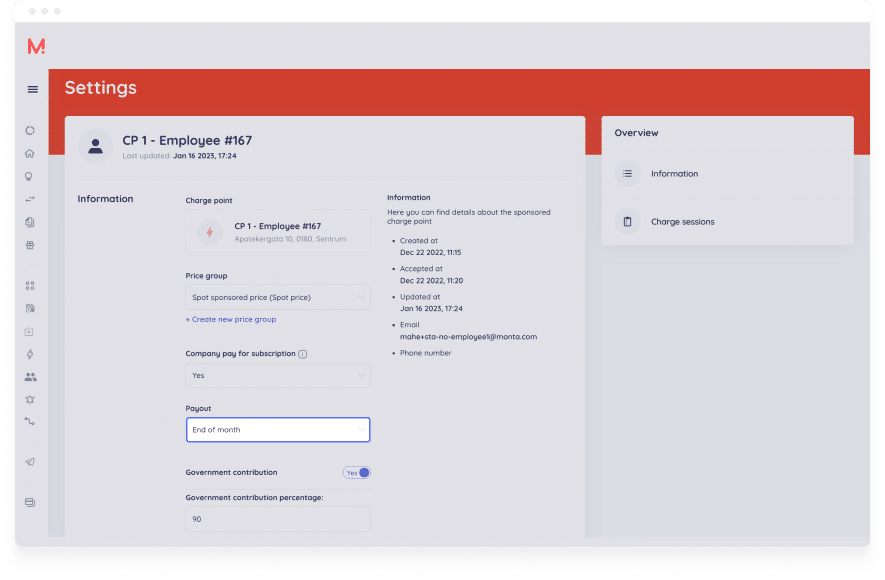 Improved Charge Point Detail Page in Monta Portal 2.0
The Charge Points Detail Page is your go-to place in the Monta Portal for managing a single charge point. We understand that there are many actions and features available on this page, and it can be overwhelming to find what you need. That's why we've redesigned this page to prioritise important tasks and data and improve usability.
With our latest update, it's easier than ever to fix and troubleshoot a charge point that is not working. You can easily understand the performance of a specific charge point, view and edit its information and find logs, local charge keys, and troubleshoot functionalities in a more accessible location. The "Start," "Test," and "Reboot" functionalities are now prominently highlighted, and accessible from any place in the Charge Point Detail Page, making them simpler to locate and use.
In addition, you will find helpful tooltips and explanations throughout the page to make it easier to understand each feature and action.
Check out the new and updated charge point detail screen in the Monta Portal 2.0 yourself.
Charge Point Integrations - New models added
We have added 25 new charge point models in the past month, making us integrated with 377 models in total now! See the full list here. 
—
Check out our Public Roadmap for the Monta Portal
Our Public Roadmap displays what you and fellow Monta users wish to see in the Monta Portal and the status of us turning those wishes into reality.
Feel free to submit your feature requests or improvements right there.
Explore our Public Roadmap here.
We love hearing from you.