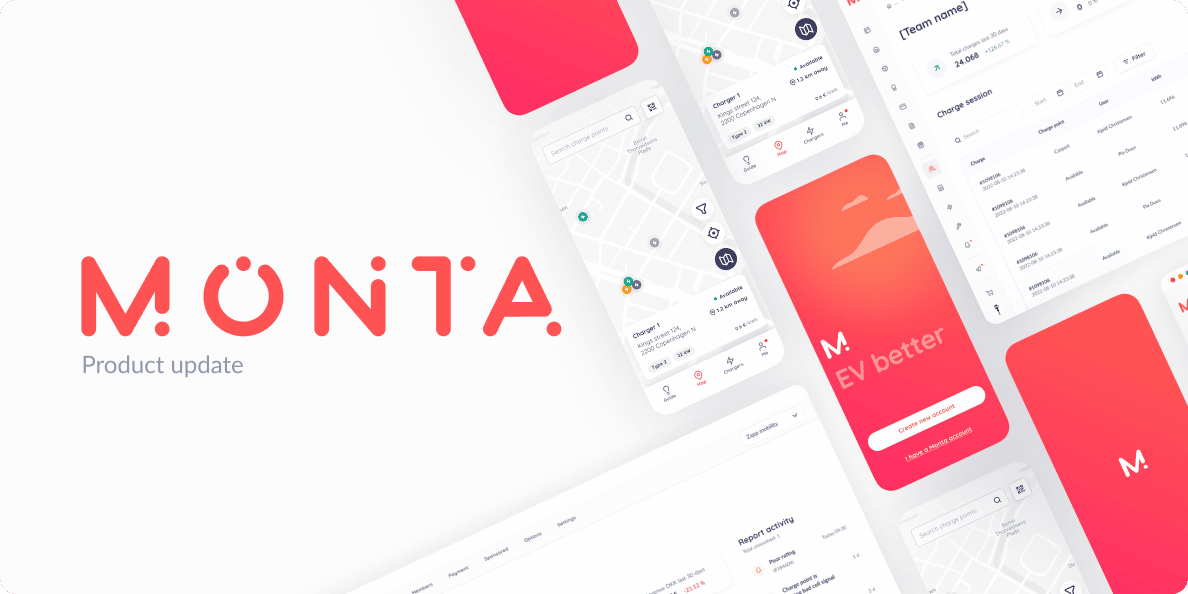 Welcome to the latest edition of the Monta Portal update blog! We are excited to share with you the new features and improvements that we've been working on to enhance your user experience. This month, we've focused on bringing you more flexibility, convenience, and efficiency in managing your business through the Monta Portal.
The updates for March include:
A new look for the Monta Portal is on its way;
New Operator roles added;
Different improvements to our Load Balancing feature.
Learn how to access these features below.
An epic upgrade of the Monta Portal is on its way
Exciting news for all Monta Portal users! We are thrilled to announce the upcoming launch of Monta Portal 2.0 – a game-changing upgrade that will take your EV charging experience to the next level.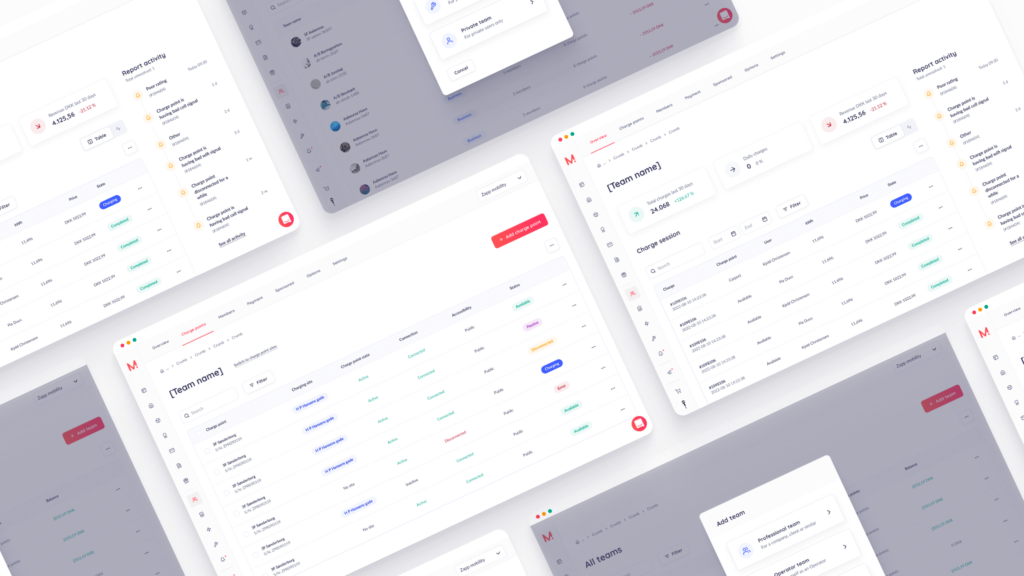 Powered by Flutter, an innovative new technology, the Monta Portal 2.0 is designed to be smoother, more intuitive, and user-friendly. Our team has worked hard to ensure this upgrade meets your every need, and we're confident that you will love it.
As a valued Beta user, you will have exclusive access to explore the new and improved Monta Portal, just make sure to enable Beta access before doing so. We want to hear from you, so please share your thoughts and feedback with us.
With this revamp, we have moved to a modern tech stack, enhanced the quality and security of the portal, and improved scalability. We understand that our loyal users have been eagerly awaiting this update, and we can't wait to show you what we've been working on.
So buckle up and get ready for an epic upgrade – Monta Portal 2.0 is almost here! Stay tuned for more updates.
Roles & Permissions – New Operator Roles
Are you worried about your team members having more access than needed on the Monta Portal?
Many, if not all compliance and privacy policies impose the least privilege principle, meaning employees should only have access to the information they need to complete their tasks. A team member who has more access than necessary could potentially make unauthorised changes (withdraw funds, change the pricing, disconnect chargers, etc.) or even break things.
Besides operational and compliance risks, having access to too much data can be overwhelming and might make your team's day-to-day work harder to navigate.
To address this issue, we've introduced new user roles at the Operator level which allow you to give members roles that align with their specific responsibilities and job functions. These designated roles ensure that finance or support members, for instance, have the necessary access and permissions to fulfil their duties effectively, streamlining your workflows and improving overall productivity.
There are 4 Operator roles you can now choose from:
Admin: This is the current Operator role we have in the system which has full view and edit rights;
Manager: Almost identical to the Admin role, except they cannot:

Withdraw funds from the wallet;
Transfer users or ownership of a charge point or a site;
Delete a team.

Support: A role dedicated to Support team members to be able to answer customer questions and troubleshoot issues. Users with this role have access to the charge points, sites, charges, and team members, and can perform remote actions (e.g. start, stop, or reboot a charger) that are necessary for proper customer support. The Support Role cannot:

view or edit access to the wallet or transactions;
add, edit, or delete chargers, teams, users, sites, charge point pricing, subscriptions, or other key actions;
transfer users or ownership of a charge point or a site.

Bookkeeper: A role dedicated to Finance team members at the operator level who are in charge of reviewing transactions, financial reporting, and doing bookkeeping. Users with these roles only have complete access to the transactions, invoices, charges, team wallets, and sponsored charge points.
You will be able to assign one of the 4 roles when inviting a new user to your team.
These granular permissions will allow CPOs, enterprises, businesses, installers, and anyone using the Monta Portal to set up appropriate access so that their teams can collaborate while maintaining full control over important or sensitive data and actions.
Take your Load Balancing game to the next level
Introducing the Load Balancing Micro-Portal
Load Balancing is a necessary feature for any big site owner or charge point operator such as housing associations, CPOs with large sites, fleet setups, etc. As we keep adding new Load Balancing features & functionalities, we don't want the UX to suffer and things to get less intuitive.
That's why we've created a dedicated Load Balancing Micro-Portal where you can set up Dynamic Load Balancing, Double Dynamic Load Balancing, and Multi-level Load Balancing with ease.
With the Load Balancing Micro-Portal, you'll have a clear overview of all your sites and Load Balancing groups, including sub-groups. You'll also have a dedicated settings page where you can customise general settings such as specifying a name and the total amps available and more advanced settings related to Power Distribution, specific meter or charge point configurations.
Say goodbye to human errors and hello to easier navigation and more flexibility in how you set up Load Balancing. With Monta's Load Balancing Micro-Portal, you'll have all the tools you need to do your job more confidently.
Check it out under Monta Portal > Charging Sites > Load Balancing.
Read our guides on the types of load balancing you can do and how to set up load balancing step by step.
Power up your site with Monta's Multi-Level Load Balancing
Setting up multi-level load balancing can be challenging for CPOs with large sites like airport parking lots, housing communities, and fleet parking or if you are using solar panels or heat pumps. If you don't want to sacrifice on amps, then you need to set up Multi-Level Load Balancing.
Monta's Multi-level Load Balancing system efficiently distributes power demand across multiple charging stations by connecting the charger to multiple fuse groups, which are then connected to the power grid. When an EV is connected to the charger, our Load Balancing system monitors the charging process and dynamically adjusts the current flow across the fuse groups, without the risk of blowing fuses while delivering power more efficiently to the EV. This leads to more cost-efficient and stable power distribution.
To set up any type of load balancing, access our Load Balancing Portal.
Set up your Easee chargers with Enegic meters using Monta
Looking to set up load balancing on your Easee chargers with Enegic meters? Monta has you covered!
While Easee does have its own local load-balancing solution, it currently cannot be used with Monta when an Enegic monitor is used. This is because Easee chargers are set up in a Primary/Secondary configuration, where the Primary charger is responsible for distributing the available power between the chargers. However, we were able to find a solution!
This is how it works: When you set up load balancing in Monta, the primary Easee charger of the site will be automatically detected. By setting the total amps available on the site, we calculate available power based on input from the Enegic meter and send that information to the primary charger. The primary charger can then distribute the available power between the primary and secondary charge points.
To set up load balancing on Easee chargers with an Enegic meter, simply head to our Load Balancing Portal and create a Load Balancing group, selecting 'Locally Managed, Easee' as the Power Distribution option. With Monta, you can set up any type of load balancing, from Dynamic to Double Dynamic and Multi-level Load Balancing.
Experience the benefits of load balancing on your Easee chargers with Monta today!
New charge point models now supporting remote firmware updates
Last month, we announced that charge point owners are able to push firmware updates directly from the Monta Portal & App. Since then, we've made significant progress, expanding from 2 charge point models to 10 models that support remote firmware updates.
Owners of Zapp, Linkcharging, Garo, Sevadis, Autel, Charge Amps, and ABB chargers can now enjoy an enhanced customer experience thanks to this new feature. We keep adding new models and will keep you updated along the way.
Charge Point Integrations – New models added
We have added 15 new charge point models in the past month, making us integrated with 303 models in total now! See the full list here.
—
Check out our Public Roadmap for the Monta Portal
Our Public Roadmap displays what you and fellow Monta users wish to see in the Monta Portal and the status of us turning those wishes into reality.
Feel free to submit your feature requests or improvements right there.
Explore our Public Roadmap here.
We love hearing from you.