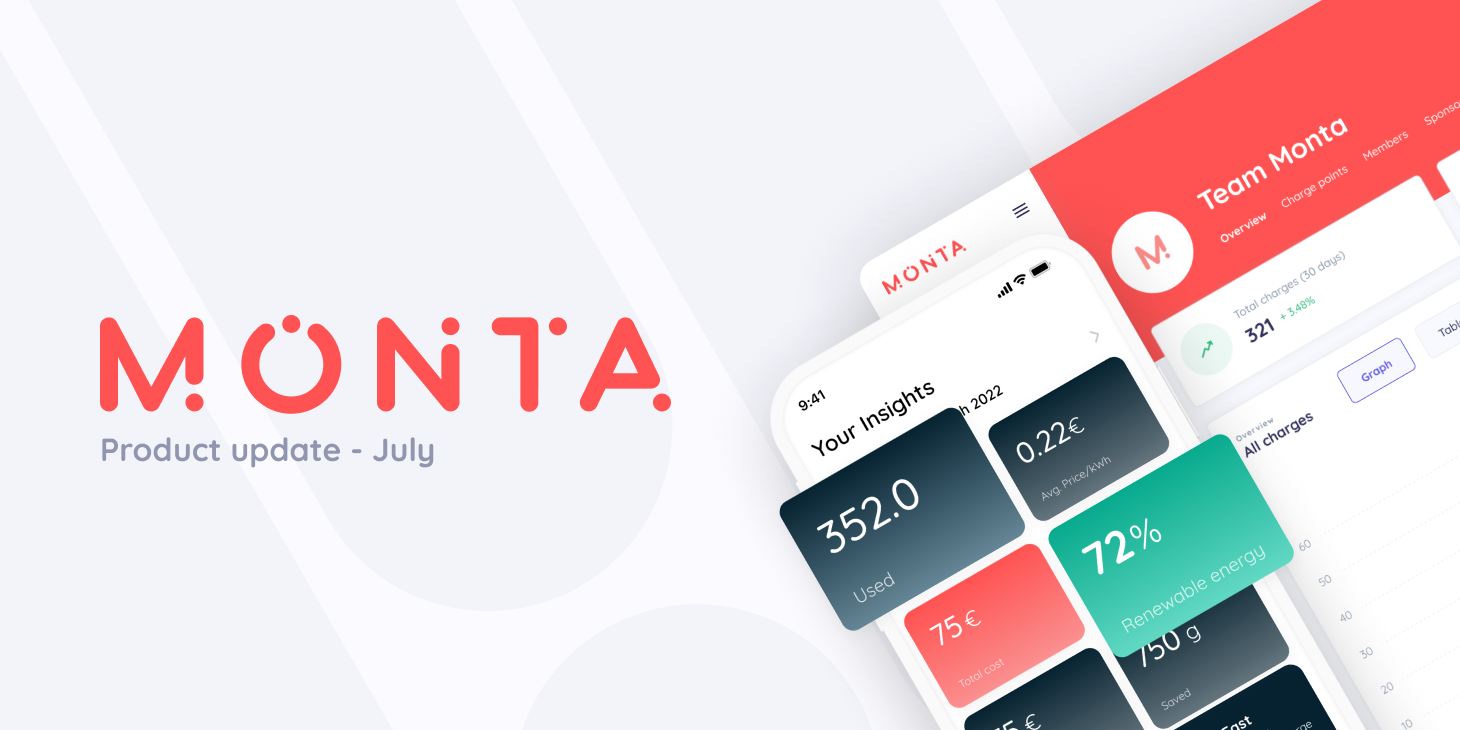 At Monta, we upgrade our user app and partner portal periodically to give all our users the best possible product. This month's main focus was on making our current portal even better and helping our partners work more seamlessly.
New features - a breakdown
Bulk add charge points
Do you need to connect more than 10 charge points to Monta? No need to be adding them one by one any more! To make your workflow quicker, you now have the option to connect multiple charge points to Monta in just a few clicks.
When adding your next batch of charge points to a team, simply choose "Add many at once", download and fill in the .csv template with charge points names and serial numbers. And voilà - Monta will upload the charge points for you and send you an email once the full upload is complete.
One place to access your subscriptions and ask for support
To give operators a better overview of their billings and support settings, we've added a section for them to keep an eye on the overview of all their active subscriptions and what type of support they have available - the Billing & Support section.
Operators can see at first glance the main conditions they have under each of their subscriptions and whom to contact at Monta if you need help. They can also insert the details of their installer to become visible to their team members.
The Portal is now in Swedish
Attention to all our partners in Sweden! Now, the Monta Portal is available fully in Swedish - Välkommen!
How Monta helps the UK in being compliant with the new smart charge legislation
Combining some smart features we already offered, plus a handful of recent additions, our platform allows charge point manufacturers and EV users to easily stay compliant.
EV drivers, operators, installers and manufacturers will get peace of mind that as long as Monta is in the box, there won't be a need to change much - the charge point will be compliant.
Manufacturers can also benefit from collaborative marketing activities and our engineering expertise in software development and OCPP best practices to accelerate time to market. All of these benefits are available to them as a Monta partner.
Tell us what you need
Our product should serve you. Hence, if you have any features in mind that you need in the Monta Portal or if you have any improvement ideas - please let us know! Go here to place your feature request, feedback or to upvote ideas from fellow Monta users! We love hearing from you.