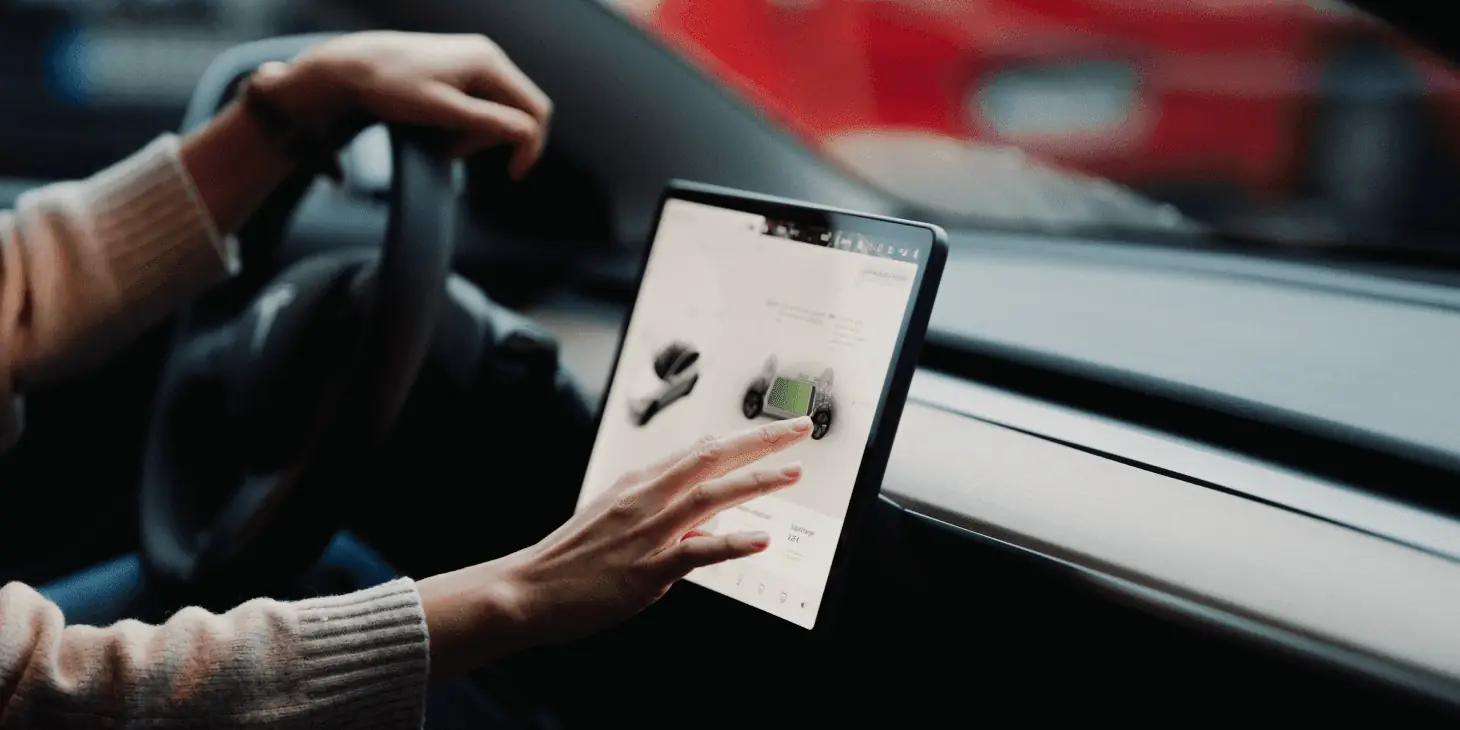 If you are the one in the house paying the electricity bill, there might be two words you can't stand to hear anymore: volatility and high prices.
Since the electricity market was highly impacted by geopolitical tensions in the first quarter of 2022, the most recent developments are driven by fears of supply chain disruptions, record high prices and volatility. The European Power Benchmark averaged 201 €/MWh in Q1 2022 – which is 281% higher than in Q1 2021. That means, predicting the electricity price is very hard and prices are way higher than usual.
Yet, charging an EV is about 50% cheaper than fueling a petrol or diesel car.
Nevertheless, probably the biggest challenge in the EV charging industry is that fluctuating and volatile electricity prices make it very difficult to manage charge points, especially setting the right price for charging. Numerous players in the industry - from Charge Point Operators (CPO's), to companies reimbursing employees for charging their company car at home, housing associations and private households - are affected.
Of course, EV drivers feel it too, especially when using the public charging network.
EV drivers are getting more and more educated as the industry grows and are demanding a more fair and transparent solution to charging prices. They have all tools at hand to follow electricity prices themselves and to determine if a charge point is highly overpriced. On top of that, it was never easier for them to find alternatives quickly.
The situation in the electricity market and the raising awareness of EV drivers requires a lot of know-how and fast actions from charge point owners and operators to ensure the price for charging is set up correctly. Failing to do so may result in:
Lost revenue if the charging price is not updated according to the fluctuating electricity price.
Extra work where employees may have to be reimbursed or taxed in case you pay them too little or too much.
EV drivers avoid using your charge points.
Even though the market has provided ways to set up flexible prices for charging, the recent developments require more advanced measures. Measures that ensure transparency for all players involved and which ideally require no manual work of constantly monitoring and updating prices.
Why is there no possibility to automatically link the offered charging price to the actual electricity price?
That is a question we get asked a lot at Monta and it might seem like a no-brainer - so, why do no charge point backend offer this solution? There are a few reasons:
Things have changed…very fast
One could say that managing the charge point price was easily predictable in recent years but things have changed quickly. The IEA mapped out the average wholesale electricity price since 2016 showing how electricity prices started rising from last year onwards, whereas being quite stable the years before: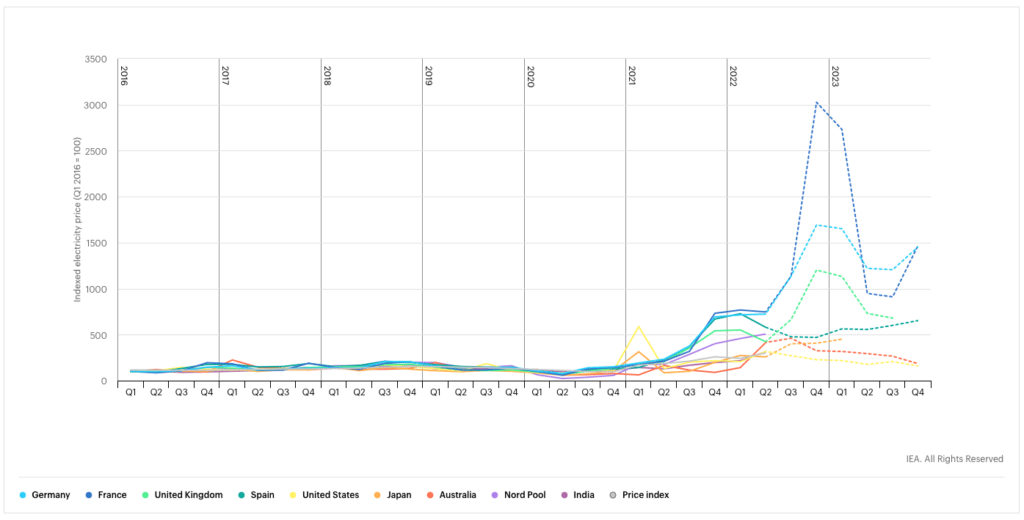 Therefore, setting up a default price, a fallback value and what you want to earn on the charge, was usually quite close to the actual electricity price. That means, the need was not pounding to engineer a solution that covered the highly fluctuating electricity prices one-to-one.
Responding to the rapid growth of the EV industry is a challenge in itself
The rapid growth of the EV market asks a lot from the EV charging industry: the need to build a solid infrastructure to respond to this growth and having top-notch tools in place to manage the infrastructure. It becomes clear that many backend solution providers are still busy keeping up with the most basic features and adapting to the demands of this fast growing market. The fluctuating electricity price is a new challenge that needs to be tackled, and a new task in the backlog.
It is an engineering challenge…but Monta has solved it.
Last but not least, a solution needs to be built in order to solve the above problems. That takes a lot of research, time and know-how to do. We at Monta made it our mission to make it easy for you to run your business. This is why we work tirelessly to make our product better every day. Luckily, we are also way ahead of the curve. That means you will very soon have the option to automatically link the offered charging price to the actual electricity price. Picture this: no need to correct your charging price manually anymore - all you need to do is activate the spot pricing functionality and the margin you want to earn on your charges. If you are curious and want to beta test our spot pricing feature, please send an email to stayincharge@monta.com!

If you want to know more, stay tuned for our next product update: either in our newsletter or on our social media channels (LinkedIn, Facebook, Instagram, Twitter). If you didn't sign up for our newsletter yet - you can do that here.