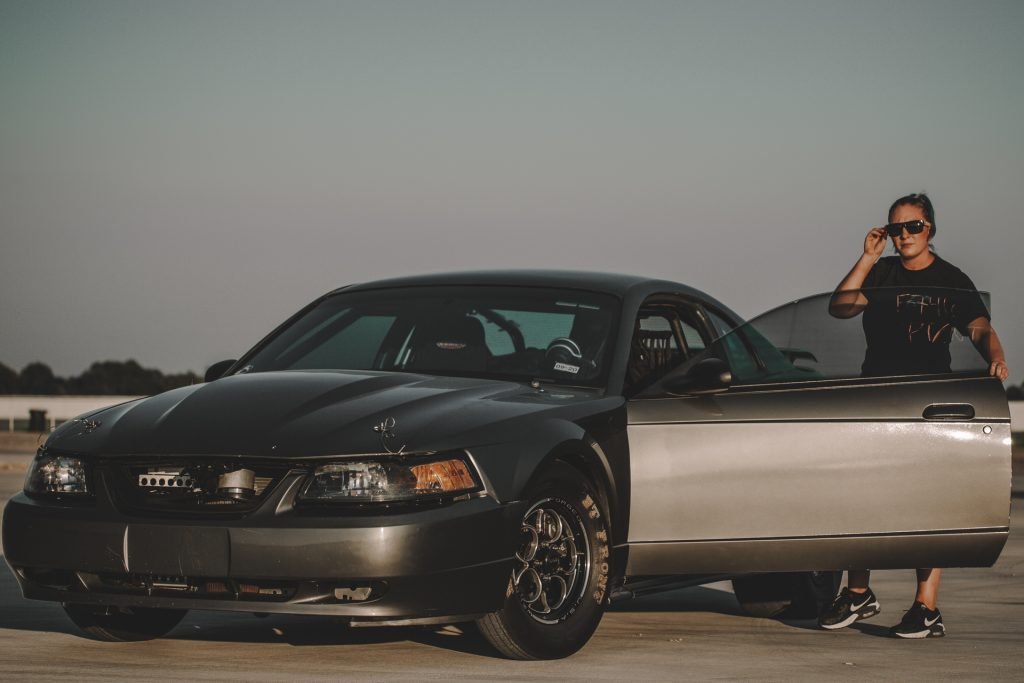 #TheWomanBehindTheWheel
#TheWomanBehindTheWheel is an article series that highlights extraordinary women excelling in the traditionally male dominated car industry. We take a peek behind the scenes of successful female leaders, and speak to them about industry prejudices, biases and obstacles in their careers – their wins and losses. By highlighting female leaders, we hope to inspire women across the world to follow their career goals in the car and EV industry.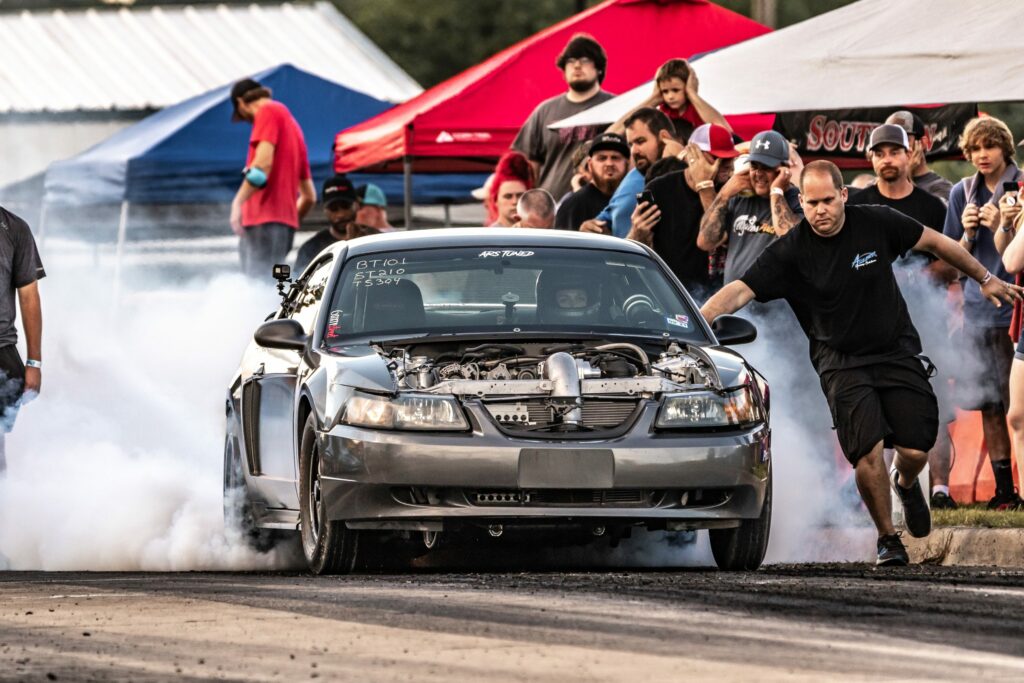 Some facts about Tiana Weber:
Originally from Rancho Cucamonga, California
Co-owner of performance repair shop Accelerated Racing Solutions in McKinney, Texas
Started building cars bottom up at the age of 13
Has been a drag racer since 2004, when she was 17
Won the title of fastest female driver at Irwindale Drag Strip on street cars since 2007 – the title is still hers
She built her 1969 Camaro from bottom up during the summer of her junior high. In return that car opened the door for Tiana Weber to build the rest of her life – find love, earn the title of fastest woman to race at Irwindale Drag Strip and become one of the most recognised drag race car builders from Southern California to Texas.
Since Weber could pick up a tool she was in the garage with her dad Tim, a racer himself, restoring vehicles and building them back up. One of these projects included that 1969 Camaro. According to Weber, now 35, her husband Brandon knew he wanted to marry her as soon as he saw her drive up in that car to their first date when they were only 17 years old. But for Weber, her love for building cars comes from the community that surrounds the tracks.
"At the race track you meet a lot of cool people, it becomes like a second family," she said. "So it's a lot more, not just you building something and racing it."
How the wheels started turning
Weber and her husband started building race vehicles and racing themselves when they were 17 and have not stopped since then. In 2019 the couple decided they wanted a better set up to build their own race cars and opened a garage for themselves, but word about it spread fast.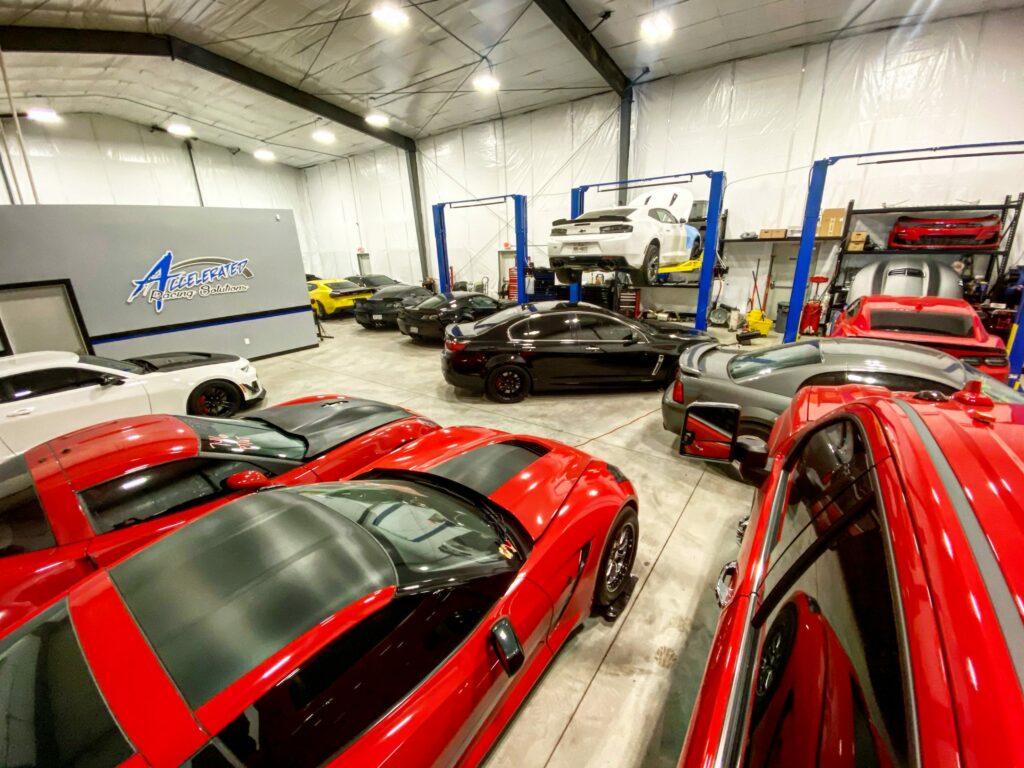 People who knew them from the tracks showed so much interest that the Webers decided to quit their full time jobs and turn their passion project into a business in Southern California. But Dallas – the area with the most drive strips within a radius – did always feel like home for the pair. They made the move and now own a performance shop called Accelerating Racing Solutions, located in McKinney, Texas, and welcome clients from all over the nation – from California to Florida and Arkansas to Louisiana – to their months-long waitlist. There, Weber is in charge of planning, budgeting and putting cars together on paper while her husband does the manual work.
"She was the fast girl though"
While she has built her garage and her own reputation as a leader in drag race cars, there was a time when this wasn't the case. Although we're in a period of change and more women join the automobile industry every day, this wasn't unusual. Weber said that men would move races away from the drag strip back in California to not race her. To this day she still gets the request for "somebody who knows what they're talking about" when some people reach out to her shop. Her performance at the strip changed things for her.
"Everybody knew who I was, I was the girl that raced the car there," she said. "What was nice about the track was that you drive right through the stands. I'd roll down the window, and they'll be able to see it's a girl racing. You'd hear all the little kids like 'holy crap that's a girl,' I'd do wheelies, it would stand out, you would notice where that car came from. So I got a lot of positive responses from that track, you know, nobody wanted to race me, they all knew I was fast."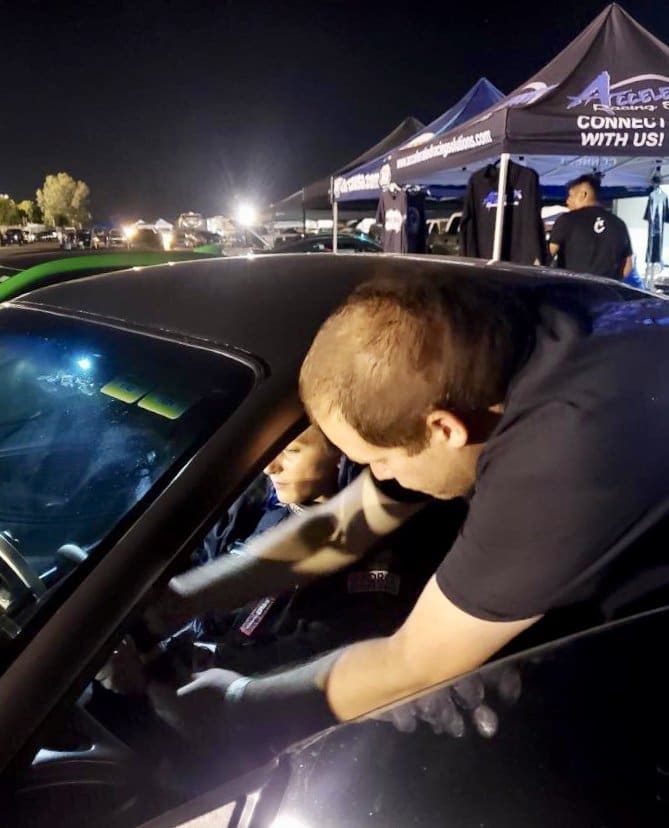 Being a woman at the tracks is not for everyone
Weber recognises that working in an environment with so few women is not for everybody, and it can be intimidating. She recalls how back in Irwindale only a few women were able to achieve things before falling through the cracks. One of them was 'Crazy Connie,' a nice older lady with a Maverick that raced her husband and did wheelies. Another was big time professional racer Erica Enders.
Weber has also worked as an esthetician for 8 years and enjoys her "lady moments," as she calls them, of watching make-up YouTube videos. It helps her break away from the masculinity of the vehicles. Even then, the tracks are the place where she feels the most comfortable.
"I always wanted to be a fire pilot, something masculine, a cop, I wanted to be a detective, I always put myself in those masculine roles," she says. "I mean I grew up in a garage, I grew up with my dad, I don't know anything else. When I'm around girls that are just girly I feel out of place, I'm a total tomboy."