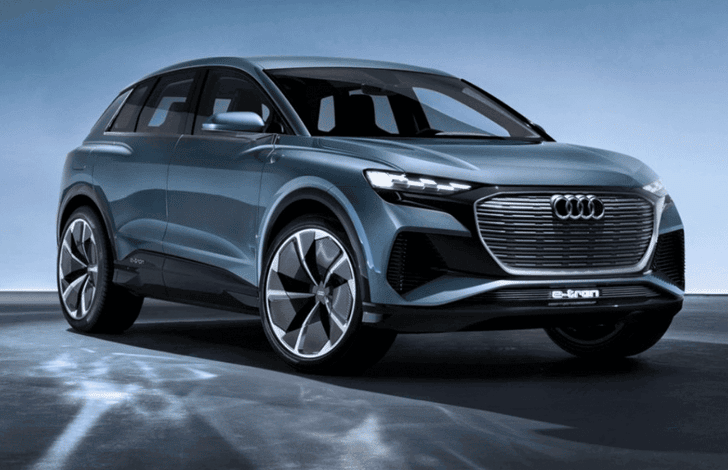 The COVID-19 pandemic has surely thrown up roadblocks and upset many plans, leading to many delayed EV productions, releases, unveils, and more. But things are gradually getting back to normal!
Do you want to know which new models we will see in the next couple of months? Then keep reading and learn about the upcoming electric cars of 2022 and beyond!
In the world of motors and engines, every turn of the year comes followed by excitement and expectations for the upcoming future. This year, the hype mainly revolves around the rapid, ever-evolving EV market.
Many of our favourite car manufacturers (and not only them!) have been working hard to deliver in 2021, 2022, and beyond some incredible, not longer so futuristic fully electric vehicles bound to revolutionize our driving experience in a greener and more sustainable way.
This applies both to the kind of engine and the materials used, leaning towards vegan choices or recycled plastics to which is given new life and purpose.
The electric transition is already happening
Many might think of an electric turnabout to be far down the road, but the truth is that electric cars have already become a reality and have slowly but relentlessly started to take the place of regular gasoline-powered cars.
All over the world, new policies supporting electrification and therefore promoting the market transition are being adopted. This effort aims to fulfill the climate commitments and reduce CO2 emissions.
But this is not the main reason why drivers switch to EVs: driving an EV is in fact considered to be a pleasurable experience rather than a duty towards the environment.
As a matter of fact, increasingly more charging stations and charge solutions are rapidly spreading all around us, along with better electric technology and infrastructures, driving range, speed, costs, and many other critical factors, therefore improving the overall experience and contributing to boosting the EV market.
The green demand is growing – and car manufacturers are keeping up
As the EV market rapidly grows, it is becoming more and more evident that electric vehicles have nothing to be envious of when compared to the classic, petrol-powered vehicles.
Automakers know that, and many have decided to invest in electrification to meet the ever-increasing demand and kick off a new era of fully electric vehicles.
How many EV models are available?
BNEF estimates that there will be more than 500 different EV models globally by 2022, leading to a 58% EV share of new car sales by 2040.
It doesn't matter if it is an SUV, a sports car, a bus, or a truck: every road vehicle can potentially be electric.
How have car manufacturers approached vehicle electrification?
As more and more EVs enter the market, it is interesting to notice how carmakers have decided to deal with and get involved in the EV trend.
This is what is happening:
Many well-known and established carmakers have decided to broaden their offering by developing completely new models or series that are fully electric (ex. Mercedes-Benz EQ lineup);
Many car manufacturers have opted instead for reinventing themselves and launching an updated, electric version of famous pre-existing models (ex. Fiat with its 500);
Other carmakers have given birth to a new side branch of the brand specifically to produce new electric cars (ex. Hyundai with new sub-brand IONIQ);
Some brand new electric car manufacturers have appeared on the market as well – either started from scratch or got out of the shade of other big brands by getting independent (ex. Lucid Motors).
What new electric cars are due to go on sale? Keep on reading to find out!
Newly-released electric cars
Audi e-tron GT 
Audi e-tron GT was supposed to make its debut at the motor show of Los Angeles in 2020, but the global pandemic has pushed the set date to early 2021.
A progressive design based on the proportions of a classic gran turismo, competitive performance and the use of sustainable, vegan materials make Audi e-tron GT one of the most interesting members of the e-tron family.
The car looks like and results to be a GT to all effects, maintaining the same wide and flat proportions while powered by electricity.
Range: WLTP 425 km
Top Speed: 240 km/h
Vauxhall enters 2021 with a new range of modernised proposals of its best selling model Corsa. With a distinguished, updated design and a range of useful and smart features to assure the best driving experience, this car has a potential to become a popular choice for urban transport.
The new Corsa is extremely versatile and customisable to a great extent: you can choose among three engine types – diesel, petrol and 100% electric – and among a wide range of color selection to best suit all tastes and needs.
Range: WLTP 336 km
Top Speed: 150 km/h
Volvo starts the new year by releasing its first pure electric compact SUV, XC40 Recharge, available in many different color options to really match your taste.
Other than the XC40 Recharge,Volvo aims to bring to life an electric reinterpretation of many of its petrol-powered vehicles, with the final goal of selling only pure electric cars and hybrids by 2025 and reaching the status of climate-neutral by 2040.
Range: WLTP 418 km
Top Speed: 180 km/h
The Japanese car maker hits the mark by presenting UX 300e, a practical, 100% electric SUV that will surely meet the needs of most.
Available in ten different nuances, Lexus UX 300e is the perfect fashionable option to enjoy a carbon-free driving experience and all the comforts that characterise Lexus' first all-electric vehicle.
If the basic model was not enough to satisfy you completely, Lexus has also come up with two optional additional packs, namely the Premium Plus and the Takumi Edition, for extra features.
Range: Lexus est. 315 km
Top Speed: 160 km/h
Fiat is launching a new fully electric version of the iconic 500 we all know and love. Other than being completely environmentally friendly and utterly stylish, 500 is also the first city car to feature Partial Driving Automation.
Fiat 500 will come in 4 different versions:
500 La Prima
500 Action
500 Passion
500 Icon
Each one of which has some unique features from the others. Fiat confirms its attention to details by distinguishing its petrol-powered 500 from the new 500e through a smart restyling of the well-known logo, that transforms the second 0 of 500 into a subtle yet recognizable "e" letter.
Range: WLTP 320 km
Top Speed: 150 km/h
ENYAQ iV is Skoda's first full-electric SUV to enter the green market. This incredibly spacious model (it is equipped with a 585-litre boot) comes in 2 versions with 2 different battery sizes: iV 60 and iV 80, for range and power for every need.
ENYAQ iV stands out for its fierce look, both on the outside and the inside. Skoda also shows a particular attention to the environment by crafting the material used for the interior from recycled plastics.
Range: WLTP 280 km to 385 km
Top Speed: 160-180 km/h
Renault has decided to give Dacia Spring new life by switching its classical engine with a new electric heart.
Renault claims Dacia Spring to be the lowest-priced electric city car on the market in Europe, contributing this way to make the electric transition more accessible than ever before, and it is also Dacia's first small sized city car.
But being cheaper than its competitors does not mean looking cheap, nor delivering any less of what is needed for a perfectly satisfying driving experience.
Dacia Spring features a trendy look and roomy interior, and is available in both a version for privates and one for car-sharing purposes.
Range: WLTP 225 km
Top Speed: 125 km/h
After a long wait, Lucid is finally about to make its debut and to introduce its first model ever in the market: we are talking about Lucid Air.
The main highlights of Lucid Air are definitely its impressive top range of 653 km, putting it all the way up to Tesla's standards, and a bold, unique, luxurious style that can be seen in both Air's exterior and interior.
In 2022 Lucid will also release Air Touring, Air Grand Touring and Air Dream Edition, and rumours have it that a SUV named Project Gravity will be arriving in 2023.
Range: EPA 653 km
Top Speed: up to 270 km/h
Byton is a new global electric car manufacturer about to enter the EV scene in 2021 that aims at revolutionizing mobility. To do so, Byton is getting ready to launch M-Byte, a new, exciting EV featuring many cool features that elevate the overall driving experience.
Just to mention a few, M-Byte will feature Byton Stage, a 48-inch wide high definition screen, heating and massaging seats, and a dark mode that automatically adjusts any light source in the vehicle for your maximum comfort.
Range: WLTP 360 km to 460 km
Top Speed: 190 km/h
Rivian R1S is a 7-seats, spacious off-road vehicle that is perfect for going on an adventure – with the plus of being carbon-free. In fact, Rivian R1S stands out for its ingenious battery system that will allow you to drive through the warmest and coldest temperatures without worrying about running out of power.
After launch, a 400+ km version of the Launch Edition will also be announced, and two new equipment packages – Adventure and Explore – will also be available starting January 2022.
Range: Rivian est. 483+ km
Top Speed: 201 km/h
Ford is getting ready to launch its first all-electric Mustang, model Mach-E, that will be available in 5 different versions (Select, California Route 1, Premium, GT and limited-edition First Edition).
Mach-E is a SUV that seems to have it all, and even more: Ford has designed Co-Pilot360™, a technology that will make it possible to support the driver for a hands-free highway driving experience.
Range: Ford est. 370 km to 490 km
Top Speed: 209 km/h
GMC will be remembered as the automaker to have released the world's first all-electric supertruck.
Hummer EV has been conceived to be driven everywhere and anywhere with confidence. It comes with a lot of cool settings and features such as CrabWalk, to drive diagonally at low speeds, Extract Mode, to overcome every obstacle through the use of its innovative suspension, and much more.
GMC Hummer EV Edition 1 will be followed in fall 2022 by an ev3x Edition, with GMC estimated range of 483 km.
Range: GMC est. 563+ km
Top Speed: n/a
Did you know that during the cold winter months, as well as in the heat of the summer, EVs can lose quite a bit of range. And during spring, when the temperatures are mild, your EV can cover more range than its manufacturer manual states. Pretty cool, right. Read more about the effects of weather conditions on your EV here!
It is safe to say that Lightyear One is the future of electric and that the Dutch car manufacturer is one step ahead of its competitors. Lightyear one is designed and manufactured to deliver the greenest, most eco-friendly driving experience possible by taking advantage of sunlight energy.
This incredibly innovative technology has been implemented to the futuristic looking car in the form of a 5m2 surface of solar cells encased in shatterproof glass that collects sunray power from sunrise till dawn.
The solar panels together with an electric battery translate into a spectacular total range of 725 km. The panels themself will recharge 12 km hourly for an estimated total of about 70 km per day, allowing you to possibly have no need for charging infrastructure and drive months without charging.
Range: WLTP 725 km
Top Speed: 150 km/h
Having tested the water with the Leaf, Nissan is about to release its second fully-electric proposal and is hoping to impress with Nissan Ariya, a high end crossover that can count on a stylish look and a completely silent engine.
Nissan has had fun with lighting in designing Ariya, contributing to give the EV a sense of tranquillity mixed with trendiness through the implementation of LED headlights. But do not let yourself be deceived by its nice look: Nissan Ariya can also boast an impressive range of 420 km, more than sufficient to have your back during your daily commutes.
Range: WLTP 420 km
Top Speed: 200 km/h
Thanks to 10 years of research and development experience, Lordstown has designed a revolutionary all-electric pickup truck especially for work. Even though it is basically ready for its debut, the Endurance is still wrapped in a halo of mystery as the look of its interiors remain a secret.
All that can be said is that this powerful, sturdy yet elegant pickup is getting us very excited about its final release – and only 30 minutes to fast charging definitely helps keep up the hype.
Range: EPA 402 km
Top Speed: 128 km/h
Still on the wave of success, Tesla has proven to be an unstoppable and undisputed electric car pioneer by coming up with a new evolution of its best-selling model S. Tesla is about to introduce in the market a more powerful, faster, more efficient and, of course, pricier Tri Motor All-Wheel Drive luxury electric car that goes by the name of Model S Plaid.
On the outside it stays true to itself and looks exactly like the model S we already know and love, but it is on the inside that the magic happens: model S plaid includes the quickest 0-100 km/h ever seen in a production car (less than 2.1 seconds), a phenomenal top speed of 320 km/h and – you won't believe your eyes – a range of 840+ km on a single charge.
Range: Tesla est. 840+ km
Top Speed: 320 km/h
Audi is forecasting a carbon-free future. And in order to achieve so, the German brand is getting ready for the launch of its fifth electrified model. After its presentation at the 2019 edition of the Geneva international motor show, Audi Q4 e-tron is no longer just a scribble on paper.
Audi Q4 e-tron is a compact – yet incredibly roomy on the inside – SUV. The two electric motors allow this astounding EV to travel as far as 450+ km on a single charge and to reach an automatically controlled top speed of 180 km/h.
Audi Q4 e-tron is so "classically Audish" in its look that it can be recognised without a shade of doubt from far away – and we for sure can't wait to see it darting on our roads.
Range: WLTP 450+ km
Top Speed: 180 km/h
CUPRA has decided to join the green transaction by presenting its first all-electric vehicle – a city car that goes by the name of el-Born. CUPRA el-Born is all about balance, managing to make performance, style and sustainability not only co-exist – but also elevate one another.
The strong, sporty look works wonderfully with the interior made using recycled materials, while the silent, emission-free engine does not compromise efficiency and allows el-Born to reach a maximum of 420 km on a single charge.
Range: WLTP 420 km
Top Speed: 160 km/h
Hyundai is pursuing its goal of having an offer of 44 electrified models by 2025, and while the majority of the EV scene is seeking novelty, the Korean carmaker is also looking towards completely different directions and has decided to approach a divergent path by renewing its already-on-sale Kona Electric –refresh edition.
Throughout this project, the motto pursued by Hyundai is "more": more range, more power, more speed, more room, more customization… in short: Hyundai Kona Electric is being updated to better meet every drivers' needs and requests.
Range: WLTP 484 km
Top Speed: 167 km/h
We have already spoken about modernising. Now it's time to explore the Korean car manufacturer's effort towards a completely new pure electric sub-brand.
IONIQ is Hyundai's EV side branch, about to come up with several 100% emission-free proposals. So far, 3 cars have been announced: IONIQ 5, supposedly to be unveiled in early 2021 and to enter the market later the same year; IONIQ 6, a sedan that will join the family in 2022 and IONIQ 7, a SUV scheduled to launch in 2024.
There's not much information about IONIQ 5 so far, but one thing is for sure: its aggressively innovative look just screams "future" – and we cannot wait to learn more about it.
Range: WLTP 311 km
Top Speed: 165 km/h
Lotus Evija is an exciting, super expensive (price is set around 2 million pounds) hypercar with a silent, environmentally friendly engine. Lotus Evija can also boast to be both the most powerful and the lightest EV hypercar ever to enter production.
If Batman decided to go electric, we are ready to bet that with its aggressive, luxurious look, Lotus Evija would make the perfect batmobile.
Range: WLTP 346 km
Top Speed: 320 km/h
With its new BEV MX-30, Mazda's goal seems to be providing the client with a friend rather than just a means of transport, and an experience rather than just another electric car. Mazda MX-30 has been designed – as a matter of fact – to revolve around the user, for the user, according to the Japanese automaker "Human Modern" spirit.
As a result, MX-30 really turns out to be an enjoyable company for everyday use, someone you can count on thanks to its advanced safety technology, and more than just a car thanks to the sense of openness achieved by the implementation of freestyle doors, a feature that allows you to reconsider and discover the real potential of your Mazda MX-30.
Range: WLTP 200 km
Top Speed: 140 km/h
When it comes to BEV, Mercedes is surely striving to deliver at least one option for every taste and need through the nameplate EQ, a lineup that includes both fully electric vehicles and hybrids with a distinguished Mercedes look.
While working its way through the green transition, Mercedes has in fact decided to stay true to itself by infusing its distinctive style and design to its new electric-soul proposals.
Despite the mystery that still surrounds EQA, it emerges clear the perfection-oriented design that is peculiar to all Audi models, paired with clean, yet soft angles and shapes. EQA also features an innovative led light technology to better and more consistently light up the road ahead.
Range: WLTP 400 km
Top Speed: 200 km/h
If you're looking for a budget option of owning an electric vehicle, you might consider getting a second-hand one. We've written a detailed guide on the ins and outs of purchasing a second-hand EV, where you'll learn what to look for and what mistakes to avoid.
With its all-electric EQ lineup, Mercedes claims to be seamlessly accelerating into an electric future.
Thanks to an incredible acceleration 0-100 km/h in just about 5 seconds, EQC merges a SUV soul and a sports spirit in just one spacious, modern-looking, absolutely Mercedes-Benz EV. EQC also features Mercedes' new voice and touch-controlled infotainment system MBUX, for better and avant-garde communication with your electric SUV, and improved navigation services for a better charging experience and range optimization.
The EQC design is unique and never-seen-before in any other Mercedes model, yet preserving the distinctive traits that distinguish the Three-Pointed Star in silver circle automakers all over the whole world.
It comes in three model lines: Sport, AMG Line and AMG Line Premium.
Range: WLTP 395 km to 410 km
Top Speed: 180 km/h
Mercedes-Benz Vision EQS is surely the most futuristic and bold-looking proposal so far (at least until the Vision AVTR enters the market).
EQS brings electric and elegance at their finest, resulting in a luxurious EV featuring "one bow" proportion, a cabin designed to resemble those of luxury yachts and a sustainable use of crafting materials. EQS also stands out for the over 200 stars in the back of the vehicle, connected non-stop to the front DIGITAL LIGHT headlamps.
Just like its cousin EQC, it also presents a MBUX info infotainment system in the innovative shape of a hyperscreen, equipped with an exciting feature: artificial intelligence (AI).
Without shades of doubt, Vision EQS represents what we expect the future of EVs to look like.
Range: EPA 700 km
Top Speed: 200 km/h
The EQ family is about to be joined by a new member: similar to its fellow sisters for the common typical distinguishing traits of Mercedes' EV lineup, EQV stands out as the only van of the range, with room for up to 8 people.
Seats for 8 people combined with an electric van can only mean one thing: incredible, livable space, exploited to its fullest thanks to the introduction of a foldable, moving table and the adjustable seats.
The EQV comes in three different models, Sport, Premium and Premium Plus, and also features the innovative MBUX infotainment system.
Range: WLTP 343 km
Top Speed: 160 km/h
Originally partnered with Ferrari, Pininfarina Battista has decided to go its own way, and to focus on sustainability while keeping beauty as its first priority.
The Italian high end automotive brand is envisioning a revolution in luxury and has given a completely electric soul to a limited number of 150 electric technology advanced hypercars, to be sold for the modest sum of $2,5mill each.
Zero waste both in production and emission. Pininfarina brightens up the future of hypercars – and proves once and for all that petrol-powered engines can finally be left behind.
Range: Pininfarina est. 500 km
Top Speed: 349 km/h
Rivian R1T is the perfect electric solution for on and off-road trips. This innovative pick-up and its estimated top range of more than 483 km on a single charge will make the most adventurous of the trips possible without needing to worry about recharging.
It completely matches its twin brother R1S we have already discussed before, but with the additional room given by the classic pickup trunk.
Range: Rivian est. 483+ km
Top Speed: n/a
Volkswagen has spared no effort in realizing its exciting fully electric ID.4, an aerodynamic, urban SUV that features a sporty and modern look, plenty of room and a myriad of cool features.
For starters, Volkswagen's all-electric sub-brand ID. will make its appearance on the market with ID.4 Pro and ID.4 1st Edition, while a cheaper, less accessorized base version will be offered probably starting 2022.
Among the cool features, a few must absolutely be mentioned: the tilting panoramic sunroof, that can be vocally activated by saying "Hello ID., show me the stars"; the electric, artificial sound, implemented to be more easily noticed in the traffic while assuring almost no noise from the inside of the vehicle; and the chance of choosing among 30 available nuances to really make ID.4 match your taste and personality.
Range: WLTP 499 km
Top Speed: 160 km/h
The moment balance and elegance meet an electric engine, here comes to life QX Inspiration, a 100% electric concept car by INFINITI.
The QX Inspiration has been designed according to the Japanese style, taste and values, leading to an origami-and-ceramic-kind-of-vibe-inspired look.
What really stands out is the interior design: the spacious cabin is enhanced by the freestyle doors and a seamless back seating area that offers the maximum comfort to all passengers. It is safe to say that the cockpit resembles in all and for all a lounge area where to relax and enjoy the ride.
Range: n/a
Top Speed: n/a
Upcoming electric cars
Sono challenges the frontiers of electric by designing Sion – a solar electric vehicle (SEV) bound to revolutionize the electric game as we have known it so far.
Sono Sion features a grand total of 248 solar cells that are seamlessly applied to both sides and the top of the vehicle for the best sun exposure and therefore the most energy. The Sion is also capable of functioning as a source of power, that is possible to share with other electric vehicles or to use at your own convenience thanks to a bidirectional onboard-charger.
Simplicity, functionality and straightforwardness are key in both Sion's performance and style. This SEV provides you with plenty of room for the most comfort with no superfluity nor emissions.
Range: WLTP 255 km + up to 34 km/day of additional solar range
Top Speed: 140 km/h
We all know it: BMW equals high-performance, it does not matter if related to a conventional petrol-powered engine car or an innovative, environmentally friendly electric vehicle. A range of 599 km and a top speed of 200 km/h should be sufficient to prove the point.
This is why we want to bring your attention to the modern, elegant, sophisticated look of CONCEPT i4: its shiny finish, together with clean, neat interiors and the panoramic glass roof make i4 resemble a jewel.
A cool feature contributing to the majestic halo of BMW CONCEPT i4 is the unique BMW IconicSounds Electric, developed by BMW Sound Designer Renzo Vitale in collaboration with musical giant Hans Zimmer – as we said, a jewel under every point of view.
Range: WLTP 599 km
Top Speed: 200 km/h
Cybertruck is surely one of Tesla's most talked-about proposals, and there is good reasoning behind it.
What strikes most is the tough, angular exterior that inevitably evokes a tank-like vibe. By implementing Cybertruck with a nearly impenetrable exoskeleton, Tesla has basically made sure that its passengers could survive an apocalyptic disaster.
Performances are mind-blowing – as much as the overall unexpected flexibility that this indestructible-looking truck can actually deliver – with a top speed of 193 km/h and a range of in between 402-805+ km depending on your option of choice.
Cybertruck is the kind of bold proposal you either hate or love – only the future will reveal if it will have turned in a hit or a miss.
Range: EPA 402+ km to 805+ km
Top Speed: 193 km/h
Who said only cars can go electric? Certainly not Bollinger. The American electric automobile manufacturer envisioned a no-carbon path for the truck sector and transformed it into reality. As a matter of fact, Bollinger trucks are the world's only Class 3 electric trucks.
B1 catches the eye for the stern look given by its all-aluminum structure, that also contributes to giving a sense of security and sturdiness. Bollinger delivers no frills electric trucks – just exceptional off-road performance – and we are all about it.
Range: Bollinger est. 322 km
Top Speed: 161 km/h
Together with the B1 model we have just discussed, Bollinger is planning to launch the very same electric truck – identical range, identical look, identical chore – with the only difference of an additional tail room that turns Bollinger's B1 model into its pickup version, Bollinger B2.
Bollinger B2 can also boast to be "the world's most capable pickup truck" thanks to an outstanding payload of over 2250 kg.
Range: Bollinger est. 322 km
Top Speed: 161 km/h
Fisker has claimed to not be here to make just another EV, and the American electric vehicle automaker is surely living up to expectations by designing and getting ready to launch Fisker Ocean, a luxury EV that will blow your mind.
With Ocean, Fisker focuses on merging beauty and sustainability, managing like so to deliver luxury vegan interiors, give new life to recycled materials as sumptuous spaces, along with a high design overall style topped by a 100% environment-friendly solar sunroof for extra range.
Range: Fisker est. 483 km
Top Speed: n/a
BMW iX3 is the updated, more environmentally friendly version of the most-known BMW X3. It features the X3's premium quality and BMW's latest green technologies for a carbon-free driving experience..
To be completely honest, to the untrained eye the only thing that appears to be different in between the 2 models is just the "i" in the name, as the look and style remain essentially the same.
But what really differs is, of course, the pure electric heart of BMW's second BEV ever. iX3 features a panoramic glass roof, the aforementioned BMW Iconic Sounds Electric and many others, offered in two different model lines: Premier Edition and Premier Edition Pro.
Range: NEDC 520 km
Top Speed: 180 km/h
Tesla has introduced its record-breaking model Roadster with a bold statement: it describes it as "The quickest car in the world, with record-setting acceleration, range and performance".
And these are not empty words: Roadster has proven to be able of a never-seen-before range of 1000 km on a single charge, and can reach an astounding top speed of more than 400 km/h. There's more: this pure electric, unmistakably Tesla supercar has also an acceleration 0-100 km/h of 2.1 seconds.
Such incredible performance does not penalise the overall style and look, featuring very neat interiors, a panoramic glass roof and, regardless of being an hypercar, plenty of room for four passengers.
Range: WLTP 1000 km
Top Speed: 400+ km/h
From a generation to another, Volkswagen is here to give new life to the legendary minivan, symbol of freedom, rebellion and fun for the hippie movement of the late 60s.
Electric mobility is all about innovation – but that doesn't mean refuting all the good things of the past. Volkswagen has definitely hit the mark and pursued this philosophy to its fullest with ID. Buzz.
The new electric-powered version of the iconic Microbus in fact shares all the good stuff with its predecessor, such as its versatility and the very spacious interior – with the perks of being 100% environment-friendly and of a range of 483 km between charges.
Range: Volkswagen est. 483 km
Top Speed: n/a
EVs Coming in 2023 and beyond
Back in 2019 Aston Martin had announced that sometime in the near future a fully electric SUV that goes by the name of Lagonda All-terrain Concept would be released, but nothing new has been heard ever since.
Therefore, there is unfortunately nothing to do about it but wait patiently, and see what the future holds.
Range: n/a
Top Speed: n/a
Cadillac Lyriq – expected: sometimes in 2023
A completely new, 100% electric luxury crossover branded Cadillac will enter the EV scene a couple years from now.
Cadillac Lyriq focuses on delivering top performance and a tough look to the driver, together with top-notch technology and a completely new driving experience. The American automaker describes its first electric proposal as "not only an exceptional EV, but first and foremost a Cadillac."
One of the features that stands out the most is the fashionable yet minimalist grille, that conveys a stylish look to this luxury EV.
Range: Cadillac est. 483 km
Top Speed: n/a
Faraday is very proud to announce its flagship, all-electric model FF91, destined to be on everyone's lips when it will be released, supposedly in 2023.
FF91 can boast 3 electric motors, an acceleration 0-60 m/h in just 2.39 seconds and a top range between charges of more than 483 km. Even if it might seem that Faraday isn't coming up with anything that hasn't been already seen, the real deal is certainly hidden at a first glance.
Faraday describes FF91 as dynamically advanced. Some features have already been unveiled, but much is yet to be discovered – and we most definitely cannot wait to learn more about what FF91 has to offer.
Range: Faraday est. 483+ km
Top Speed: 250 km/h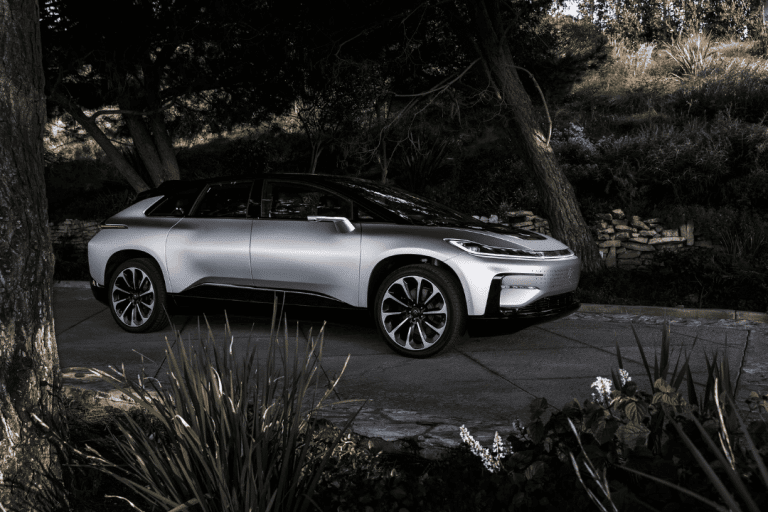 Genesis is gearing up to launch its electrifying, luxurious, high-end GT Essentia. As we are talking about a launch that won't take place until two year from now, we regret to notice that not much information, if any, actually, has been unveiled about this majestic-looking hypercar.
All we know is that Essentia has falcon-wing doors, and pretty much what its exterior looks like.
But all this secrecy certainly contributes to building up its charm – and very much hype for the release of elegant, mysterious Genesis Essentia.
Range: n/a
Top Speed: n/a
Polestar is not very keen on revealing too much about its work-in-progress models, but they have not left us completely empty-handed: Polestar Precept is the embodiment of what Polestar is headed towards and represents a starting point for what Polestar imagines and expects its future to be like.
Precept's highlights are a smart use of composite, recycled material for a further reduction in overall waste, avant-garde technology for the best driving and charging experience, and a cutting-edge, aerodynamic and minimalist design.
Range: n/a
Top Speed: n/a
Volkswagen is working hard towards a greener and more sustainable future, and to do so the German automaker is working on a number of ID. Concept cars to be released in the upcoming years.
Among these lays ID. SPACE VIZZION, a car that will be fully electric, just like all the other members of the ID. family. It will be officially presented at the end of 2021, therefore not many details have been made public so far.
What we know is that the SPACE VIZZION is extremely roomy, and environmentally friendly in both its engine and its interiors, made of sustainable materials such as the innovative fake-leather material named AppleSkin™.
Furthermore, SPACE VIZZION will support an AR display for showing driving information, and we are very excited to finally see it at work.
Range: Volkswagen est. 700 km
Top Speed: n/a
Conclusion
As we can see, the future of electric mobility appears to be most definitely diversified, especially thanks to the recent and uncontainable technological advance that allows us to look towards unprecedented solutions and innovative ideas, and therefore give free rein to creativity.
The sky's the limit – and this is valid not only in regards to the vehicles but also the supporting infrastructures. We are certain that carmakers won't slow down and will keep making giant leaps forward.
Even though it is not possible to predict what the future will bring, we know for a fact that the wheels are already turning, that progress never stops and that things are already moving.
Anyways, looking at the upcoming EVs of 2022 and even beyond, we cannot help but being very hopeful that the goal of an emission-free future will eventually be achieved – and maybe, this possibility is not that far down the road. Certainly, we have now been proved that going electric does not mean giving up on anything, nor settling for less. Going electric is equivalent to a completely new, just as satisfying driving experience – and yes, also for everyday use.