1. Select the plan by clicking on "View"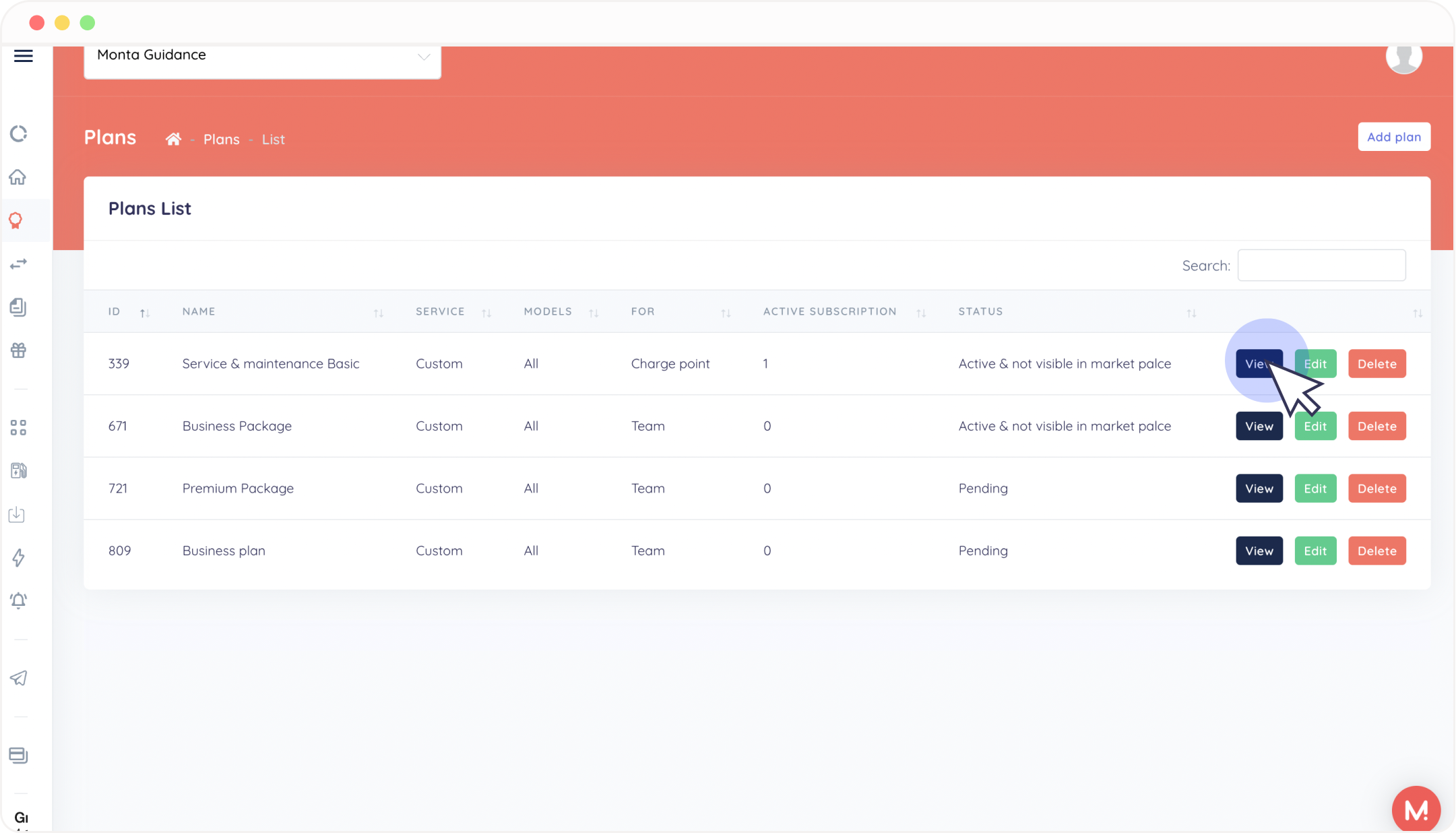 2. Click on "Plan Price"
In the subscription management page click on "Plan Prices" . Here can add a new plan price and edit the existing price.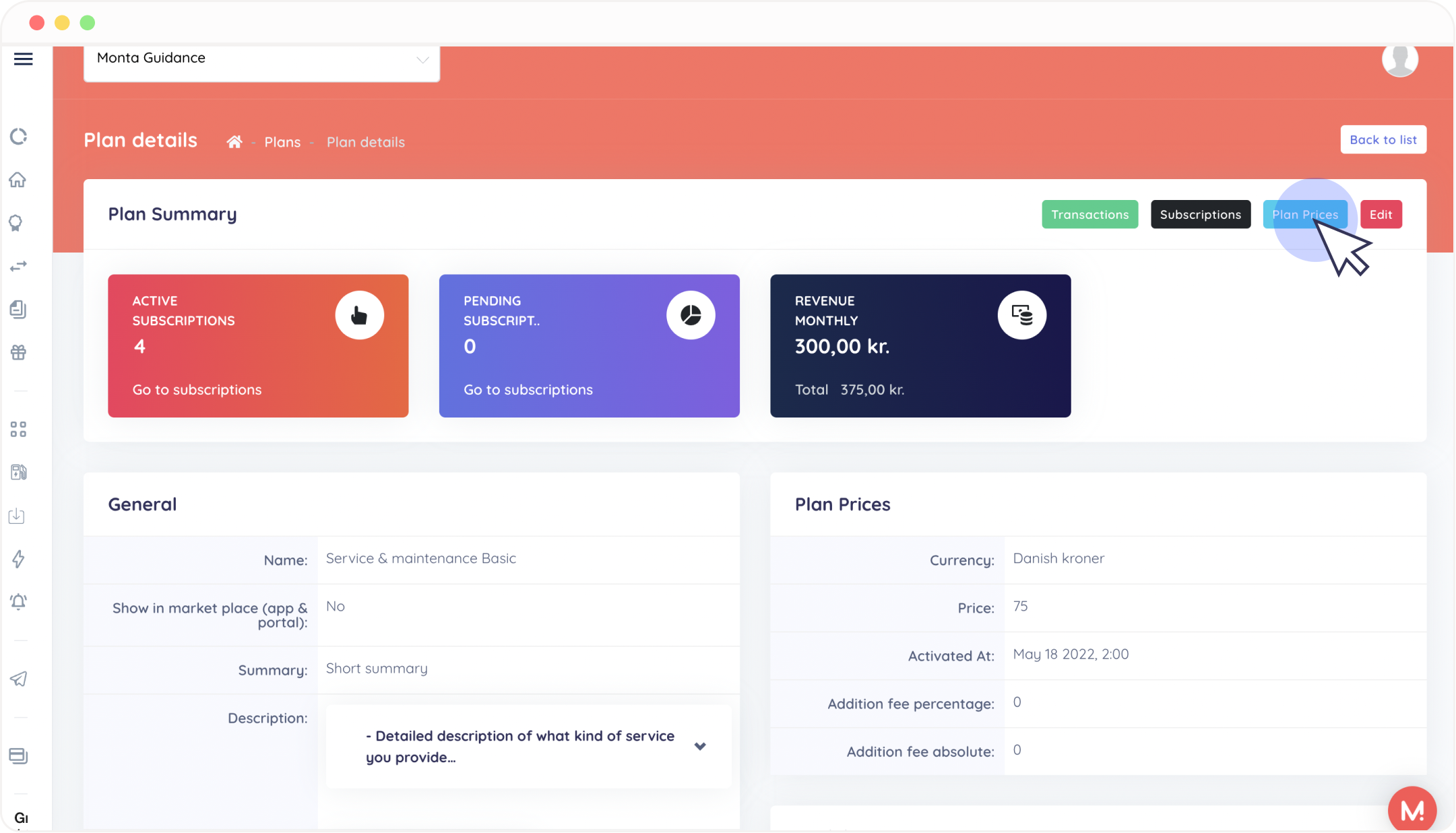 3. Add new plan price
Click on "Add Plan Price"

Add new price
Enter the price. Select the date when price should be activated. You can also add the date when the price should be deactivated. In this way you can several prices created which will be change by the dates indicated. It will be applied only to the new subscriptions.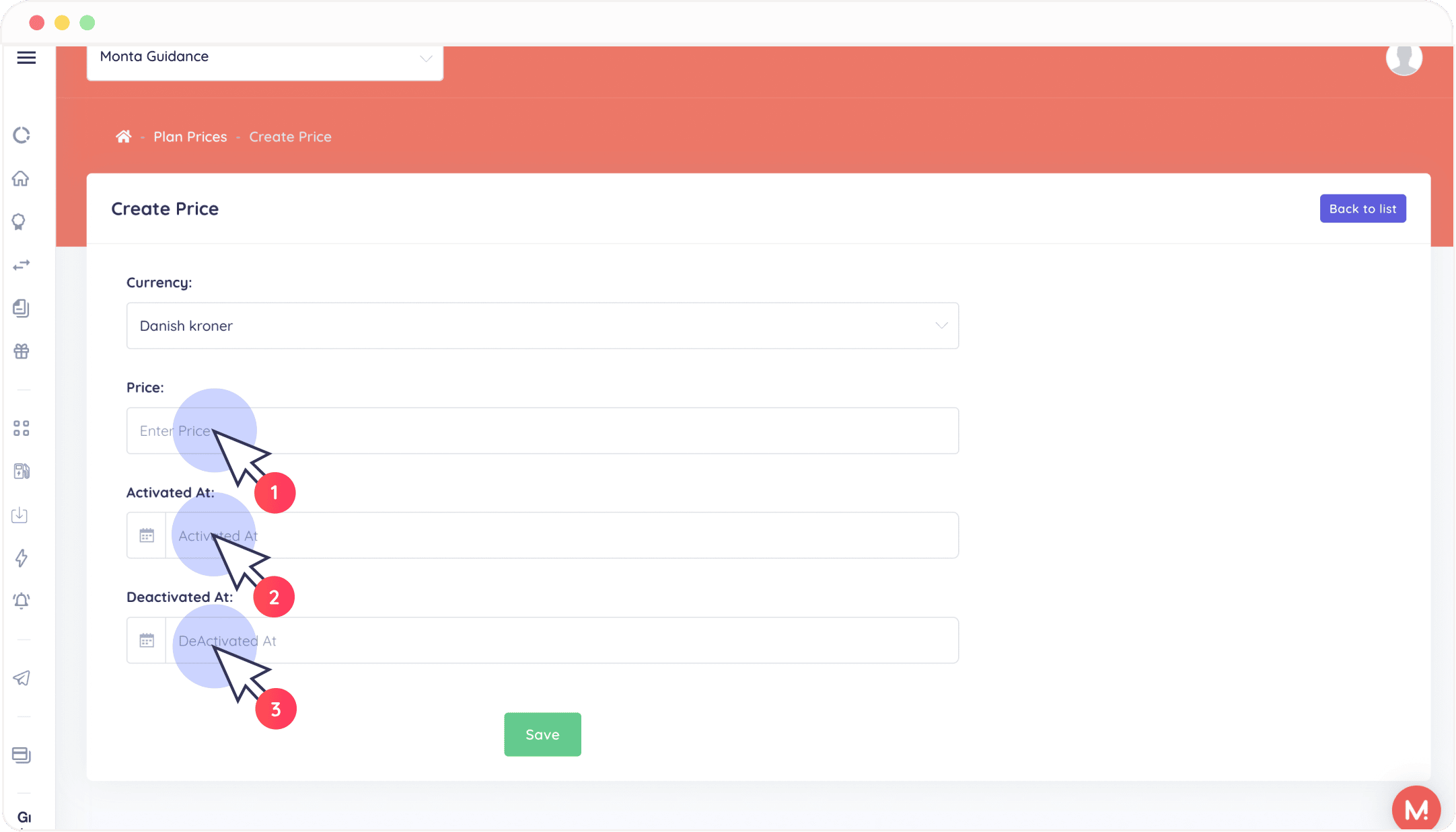 Note!! If have created a new price group which also has to be applied to already existing subscriptions please sent an email with the request to partners@monta.com and success team will help you out. New prices are applying only for new subscribers not already existing ones.
4. Edit Price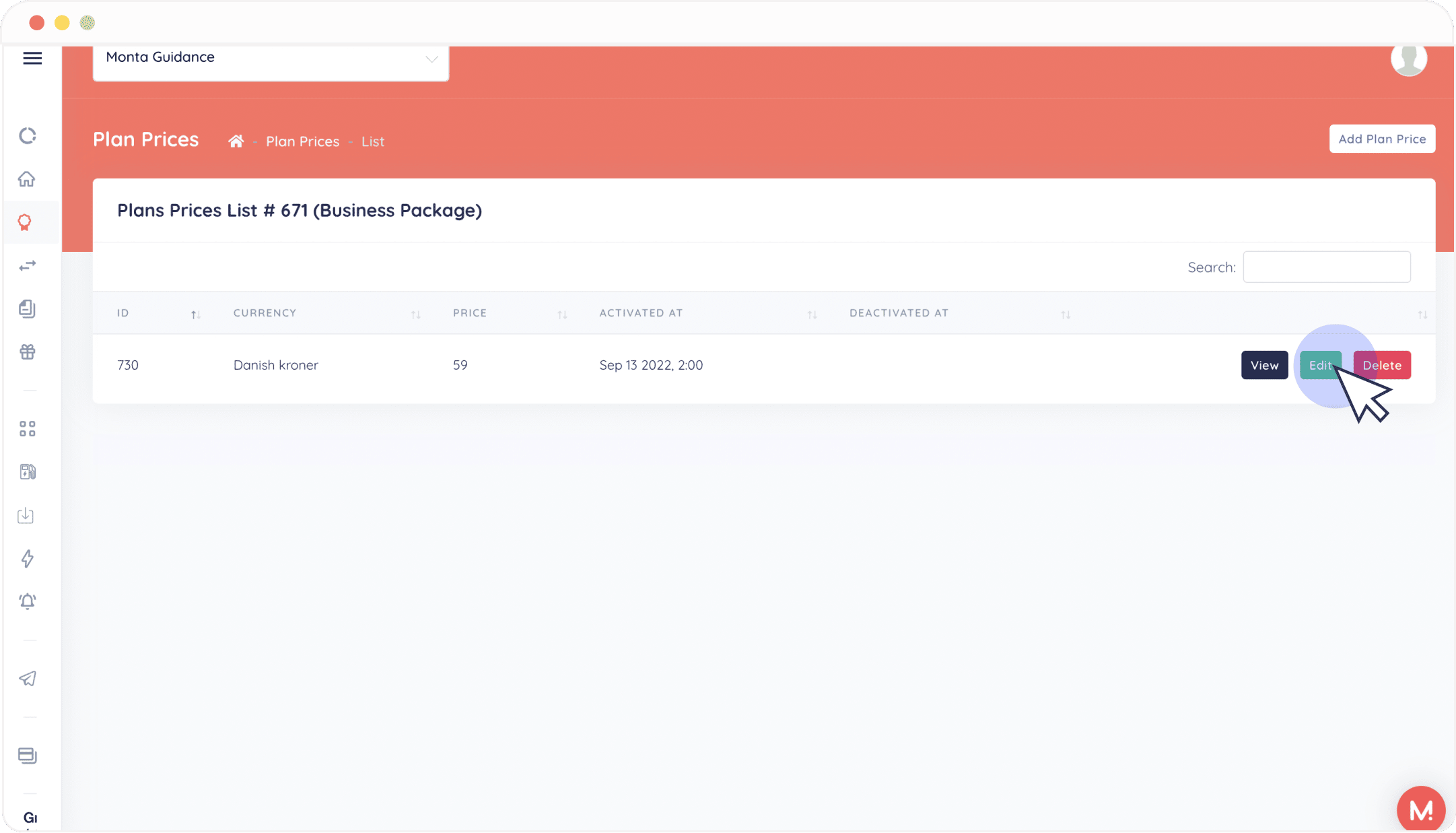 Edit the Price
Edit the price, you can also choose when to activate the edited plan price and when to deactivate it. If you choose to add deactivate the price date make sure to create a new plan price. 

Note!! Edited price will only be applied to new subscription plans. If you want to edit the price of already active subscription plans sent an email to partners@monta.com and success team will help you out.