Do you want to estimate how much electricity costs for your charge point to operate? With the cost price group in Monta Portal, you will be able approximately track the electricity expense of your charge point.
1. Navigate to the Team, where the charge points are located
Click on "Teams" and then select the Team, where you want to create the cost price group.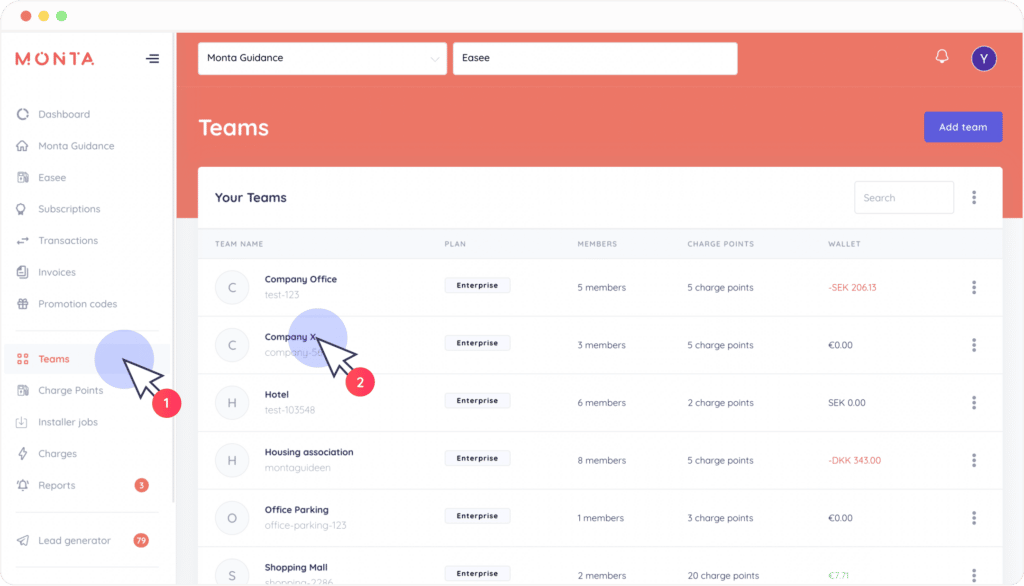 2. Select price groups and click to add new one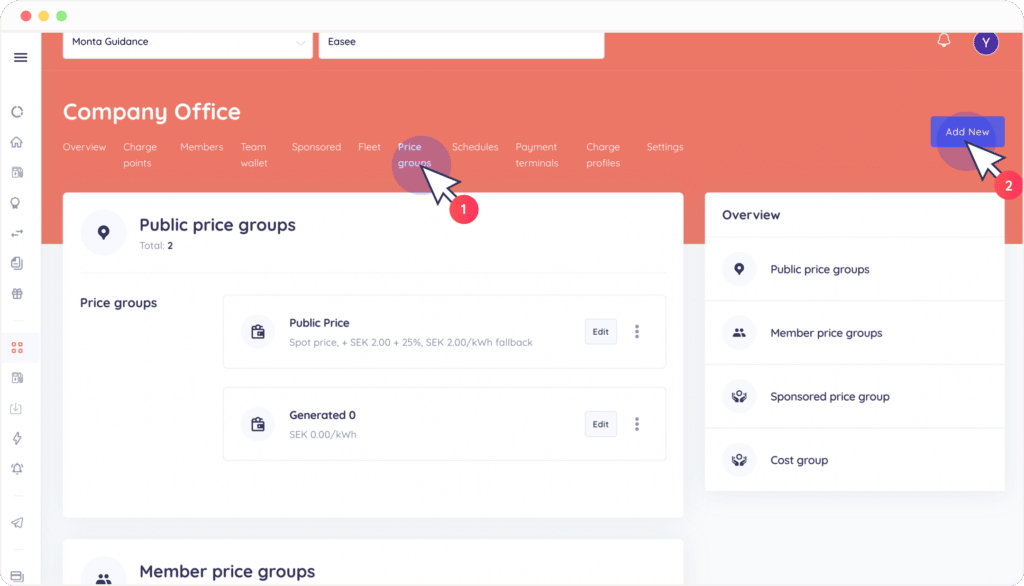 3. Select to create a cost group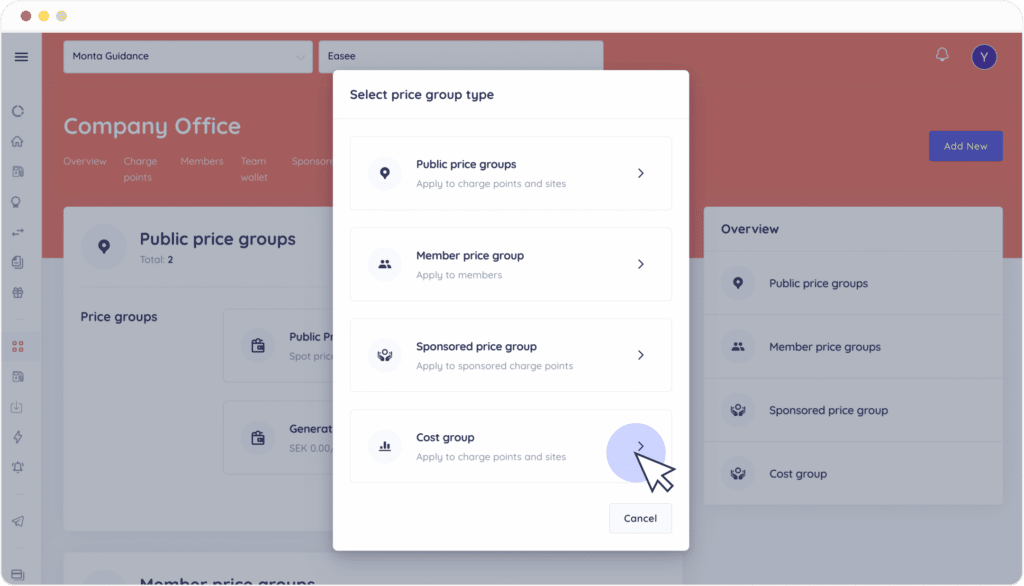 4. Set up the cost group
Give a distinctive name of your cost group in the first field. You can also select what type of cost group to create by clicking on the right side menu.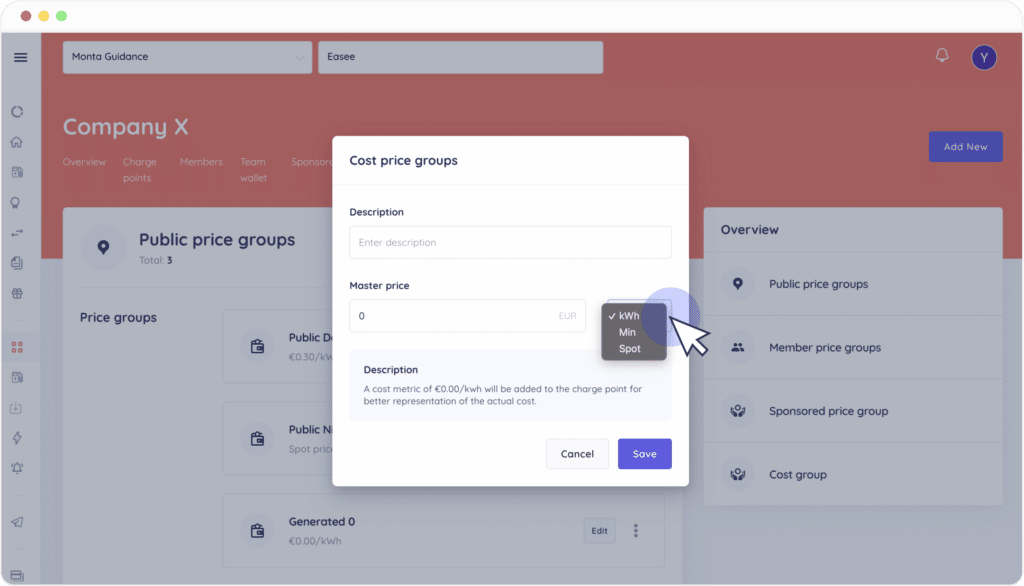 Cost group by kWh or Min
If you select to add a cost by kWh or minute, the number that you enter in the Master price section, will be applied for each kWh or minute someone has charged on the charge point. This will be visible in your charge point reports you can download from Portal.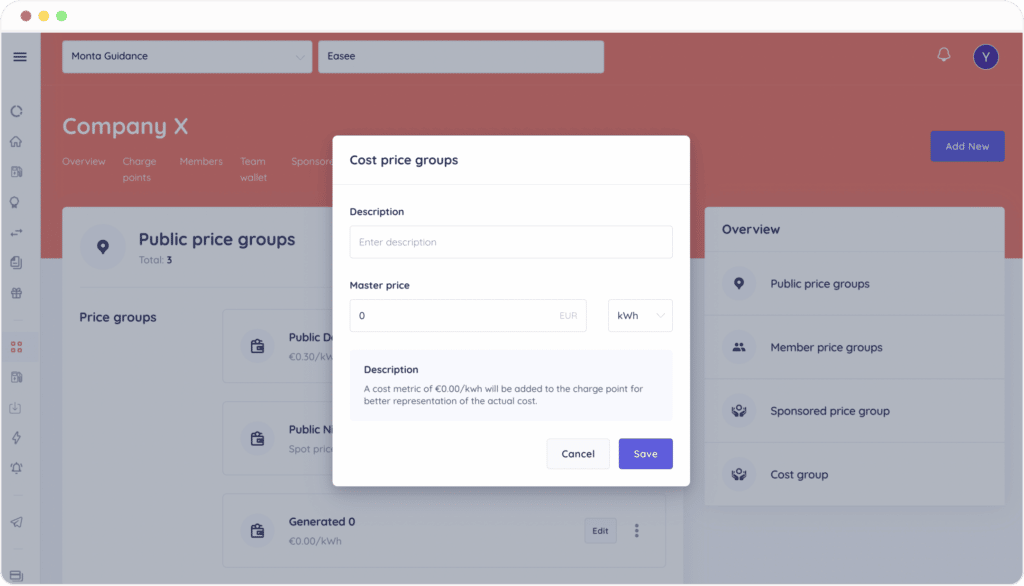 Cost group by Spot price
If you pay electricity, using spot price, you are also able to set this up.
For this, Monta will take the market price of electricity from Nordpool. You are also able to add additional costs to the spot price you pay, such as tariffs, etc. Remember to click on "Save".
5. Apply the cost price group
Now, you need to apply the price group you just created.
Navigate to "Cost group"
Click on "Cost group" on the right side menu, which will lead you to the cost price groups. Then, click on the three dots and select "Apply to charge points and sites".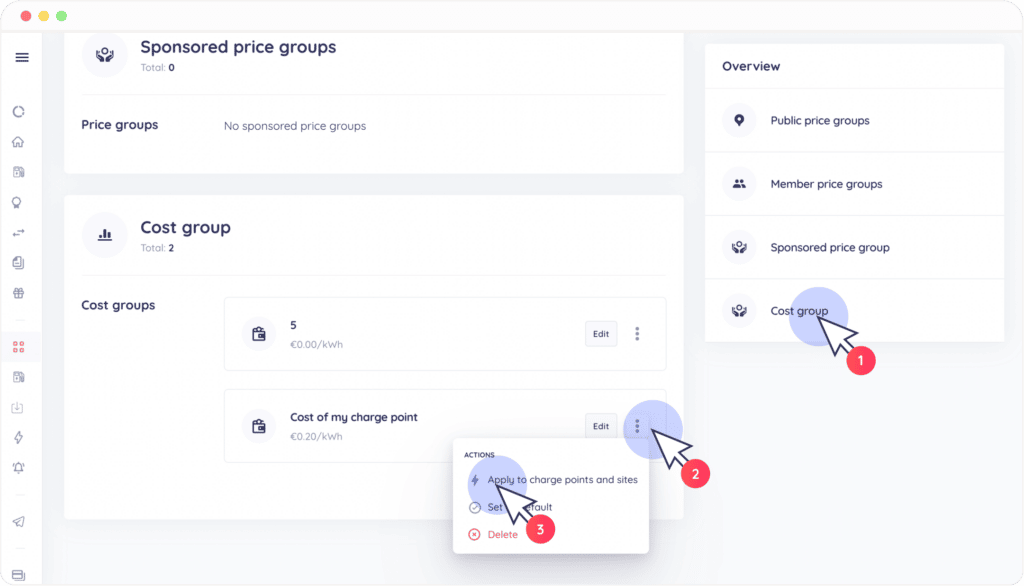 Apply the cost price group
Here, you can select where to apply the cost group. You can do this by selecting either specific charge points or whole sites.
Once you have applied the cost group, this will appear in the charging report of the charge point/site.
Complete the process, by clicking on "Save".