Monta app is available in several languages such as English 🏴󠁧󠁢󠁥󠁮󠁧󠁿 , Danish 🇩🇰, German 🇩🇪 , Norwegian🇳🇴 and Swedish 🇸🇪.
In order to have the best Monta charging experience you can choose your preferred language. This guide explains where you can quickly and easily change the language in the Monta app.
In the navigation click on "Me" and ➡️ "Settings".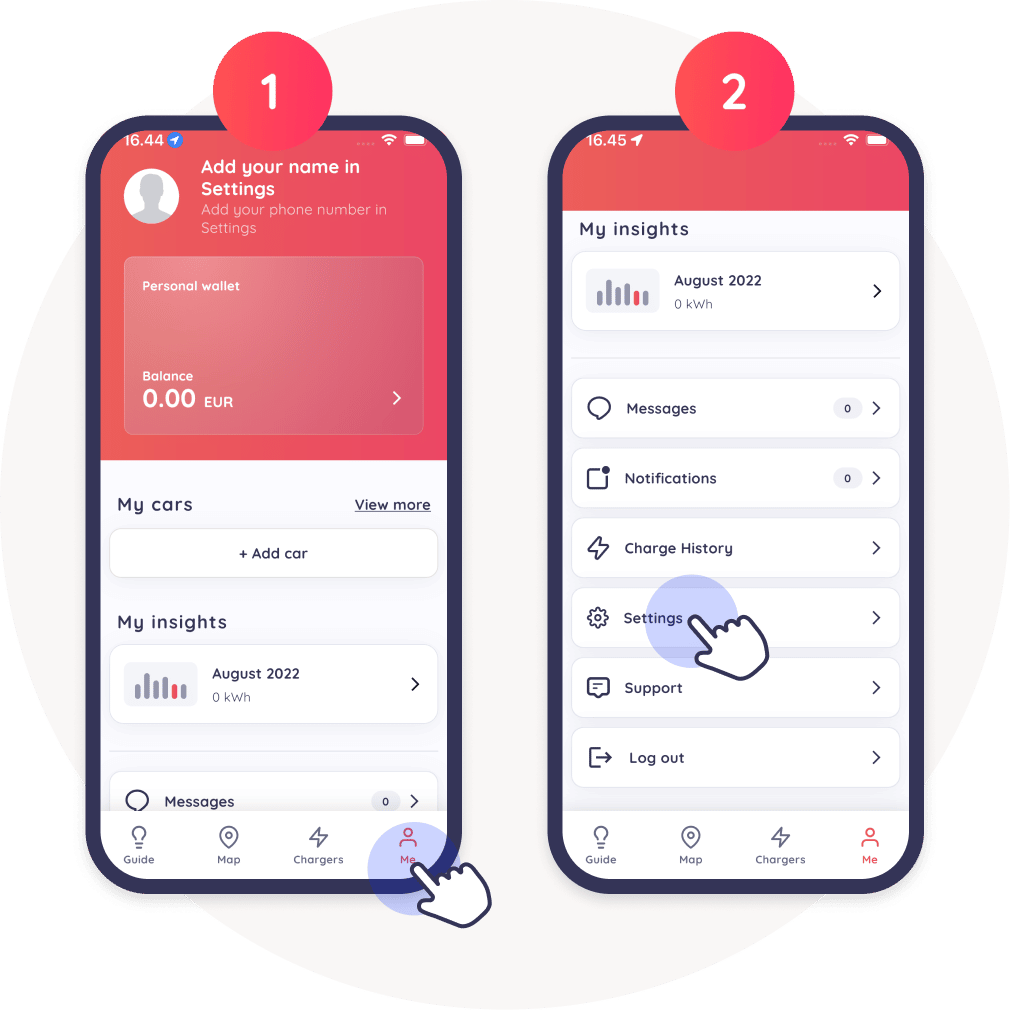 Here go ahead and select "Profile", in your profile you will find language settings. In order to change the it click on "Language".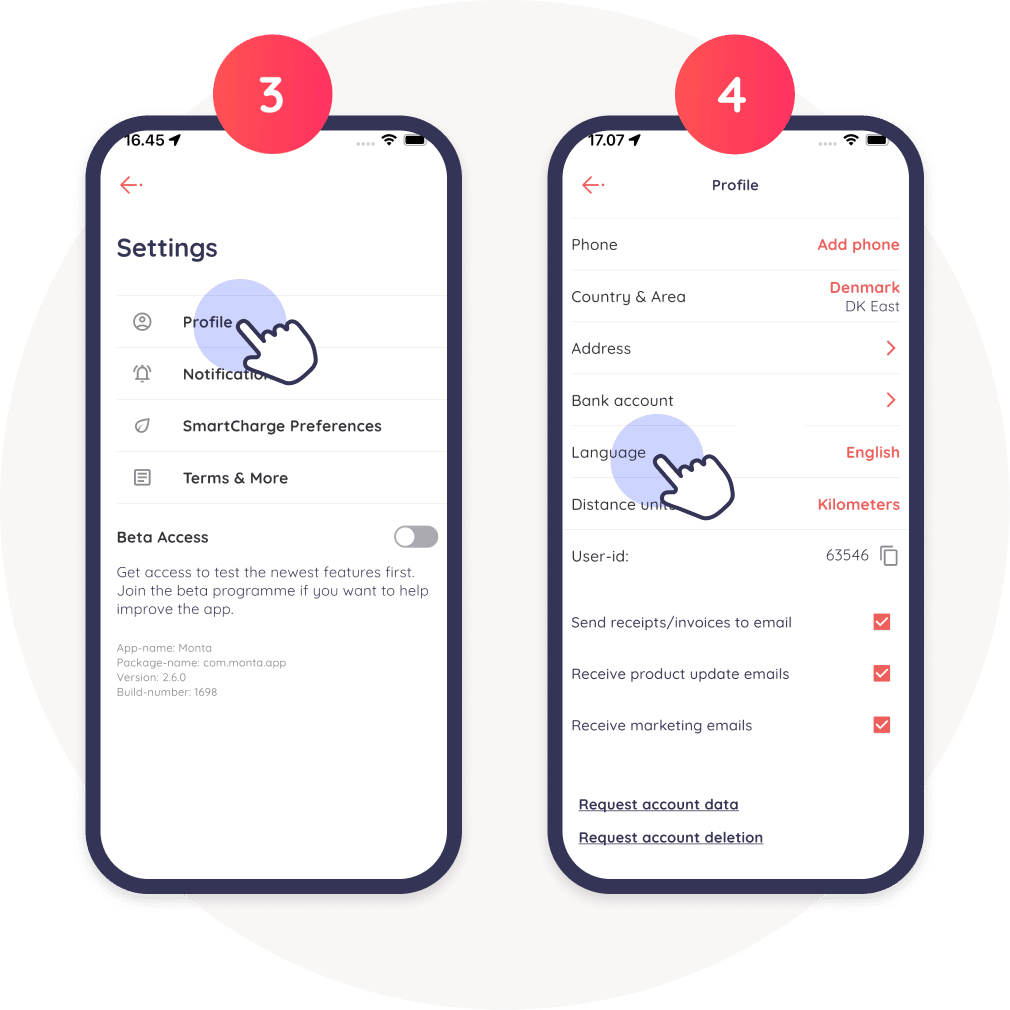 Here the menu will open and you will have to select your preferred language from the list and click on "Save".