1. What is manual meter readings?
Manual meter readings are the number of kWh on the charge point meter submitted by the user regularly. This has to be done by the plan user and they have to upload a picture of the charge point external meter on the Monta App and state the kWh. Here you can read more about it.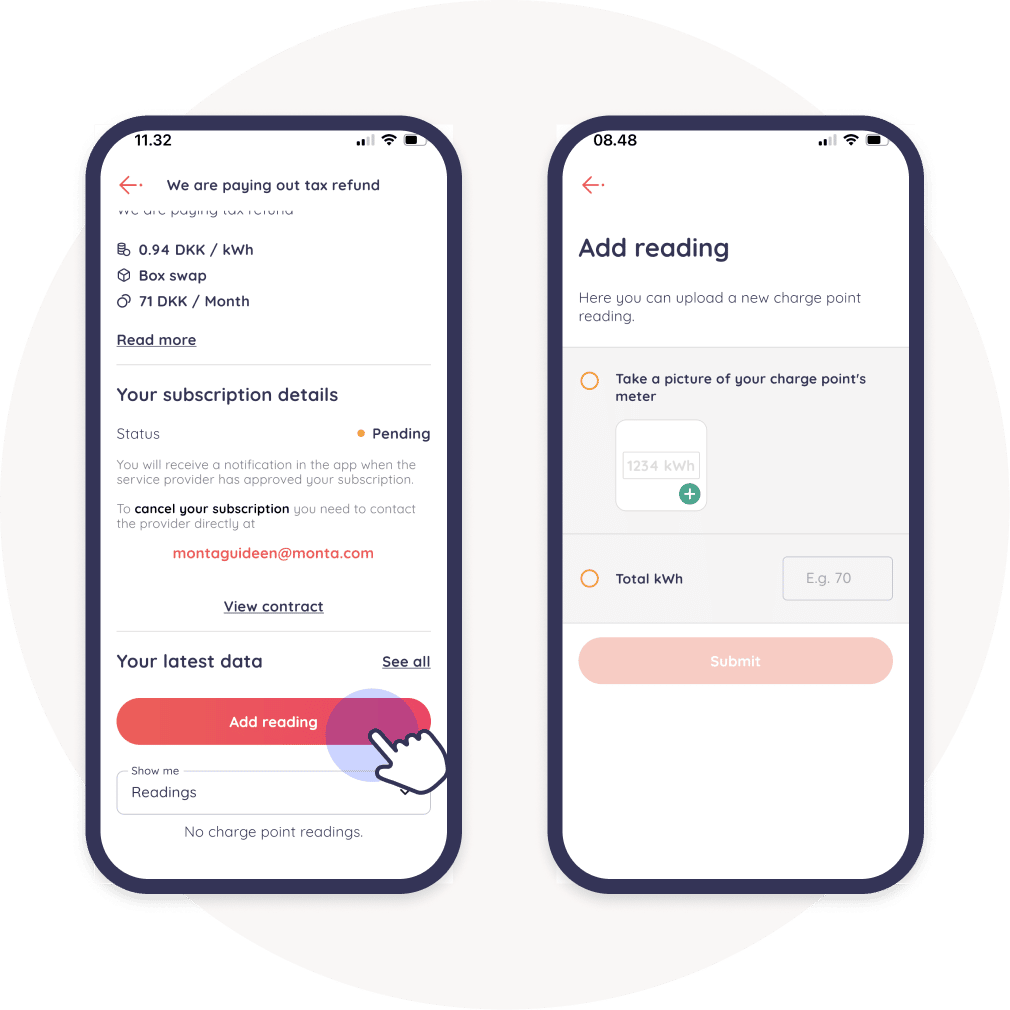 2. Why does a charge point have manual tax refunds?
This is because the charge point does not have automated meter integration. Which means that either charge point is not supported by Monta or has an external meter that measures how many kWh have been charged.
3. How to get manual reading from the end users?
In order to receive manual readings from the end users you need to request manual readings. It is your responsibility to do so because only then end user will receive in app notifications.

In oder to see manual readings submitted by the end users, go to the subscription plan details and click on "Charge point readings".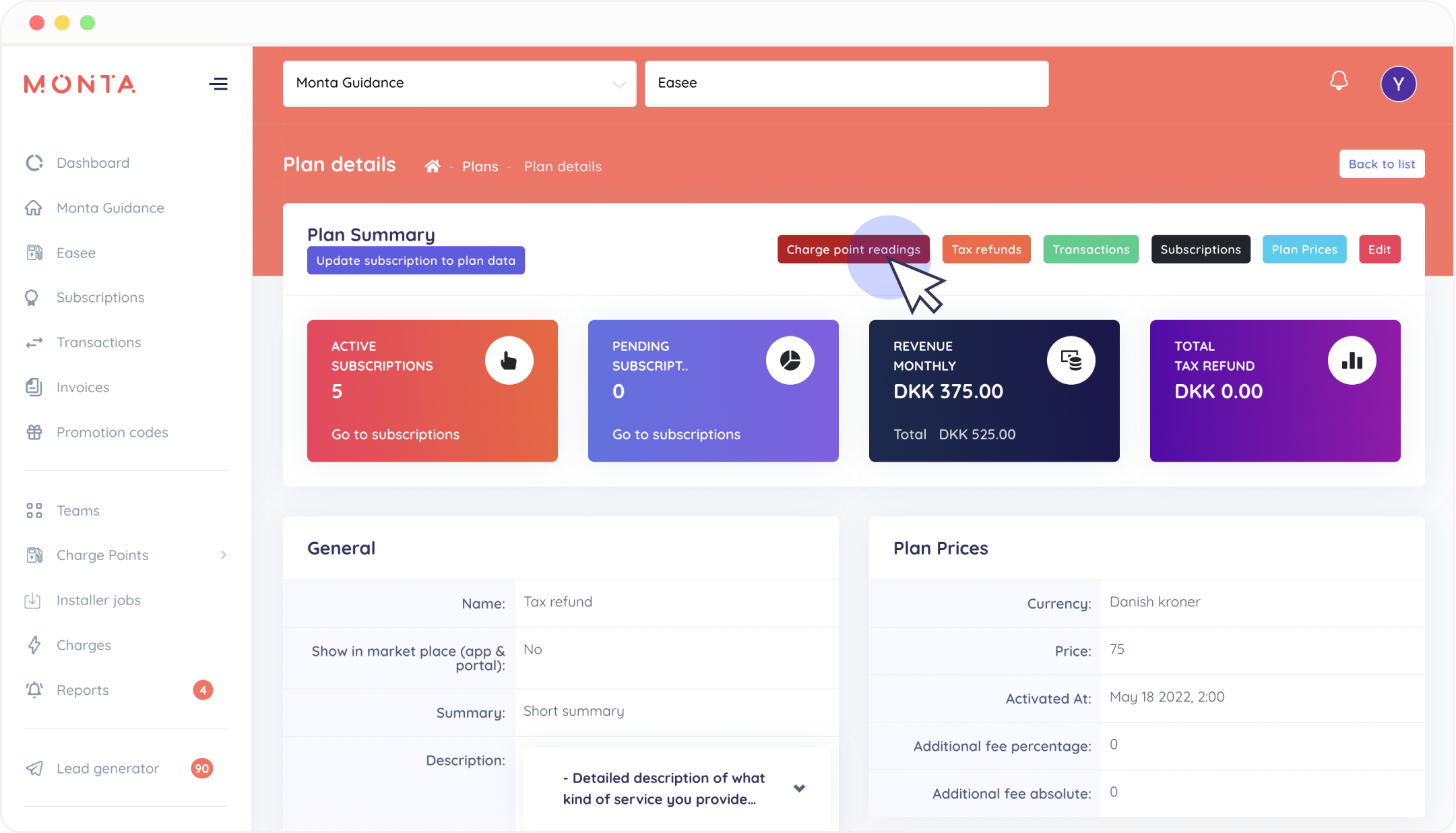 Here you will have to request manual readings of all the charge points who do not have automated readings. You can do so once a month or according to the schedule you have agreed with end user. Click on "Request readings".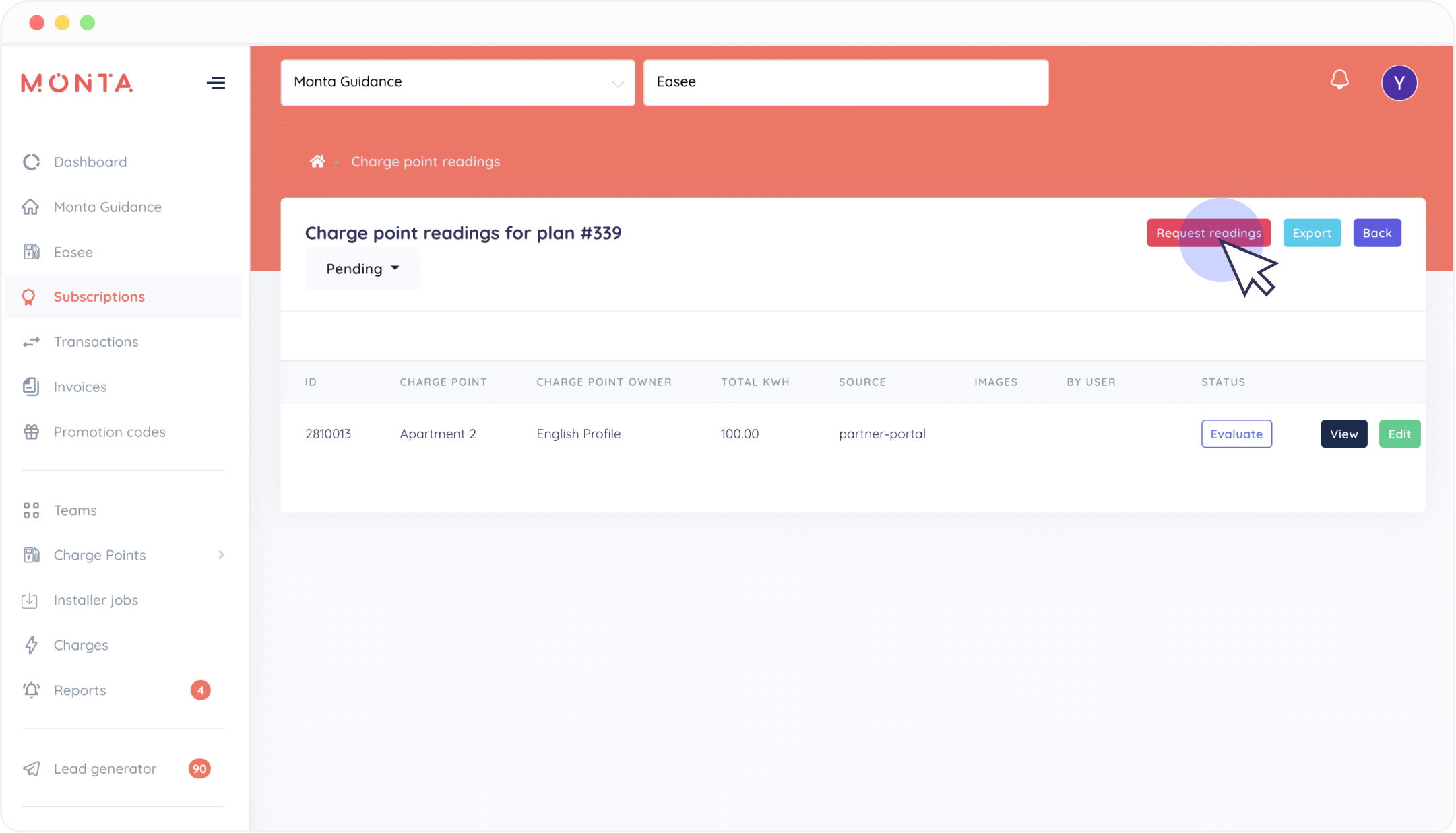 Here, a field will open and you will have to confirm the request.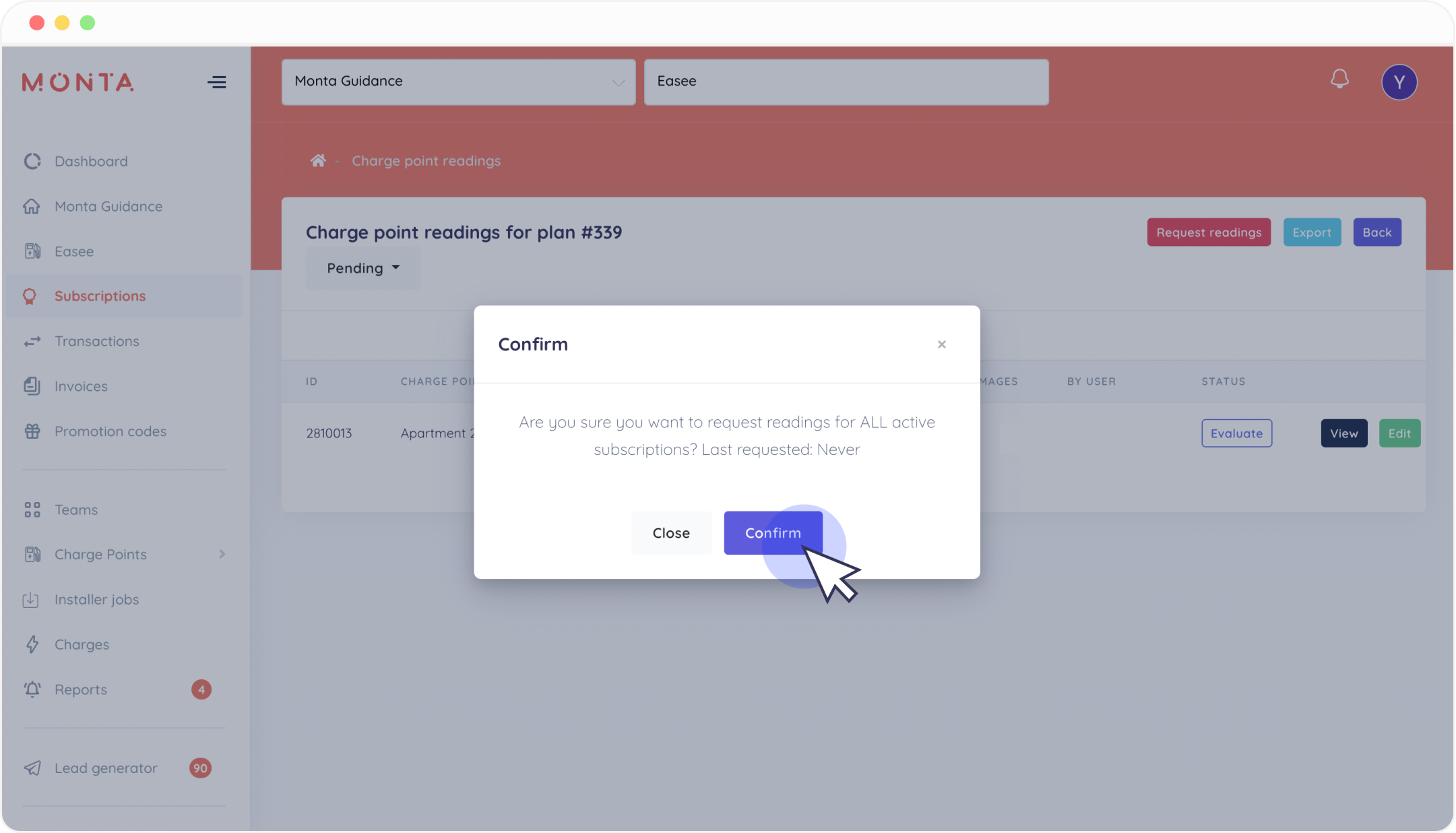 The users who have manual meter readings will receive in app notification to submit the meter reading.
4. How to issue manual tax refunds?
Once you receive the reading, it will be your responsibility to issue tax refund. These readings will end up in the charge point reading section as pending ones.
In order to issue refund go to "Charge point readings" and sort them choosing only pending ones. Click on "Evaluate".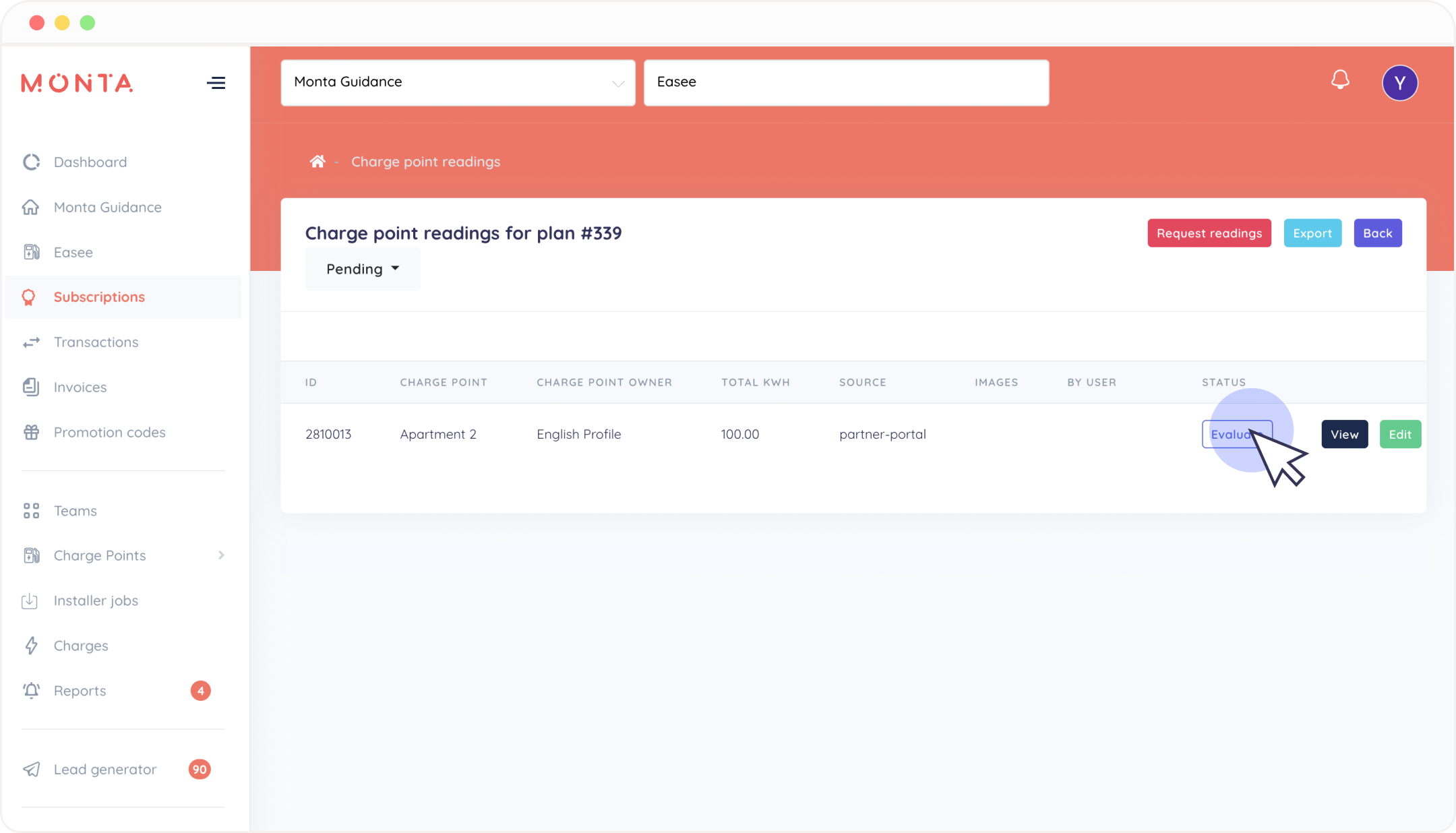 Here, the field with the pictures and manual meter reading will open. Make sure that the picture of the meter numbers is readable, you can clearly see the number, and it matches the number of total kWh stated by the user. The picture should have the same number as "Total kWh" stated.
If you decide to issue the tax refund now, you will also will be able to see the estimated tax refund. This number is calculated by taking the difference between the last meter reading received from that charge point and the current state. If everything is correct, click on "Approve". You have approved the manual reading and issued tax refund.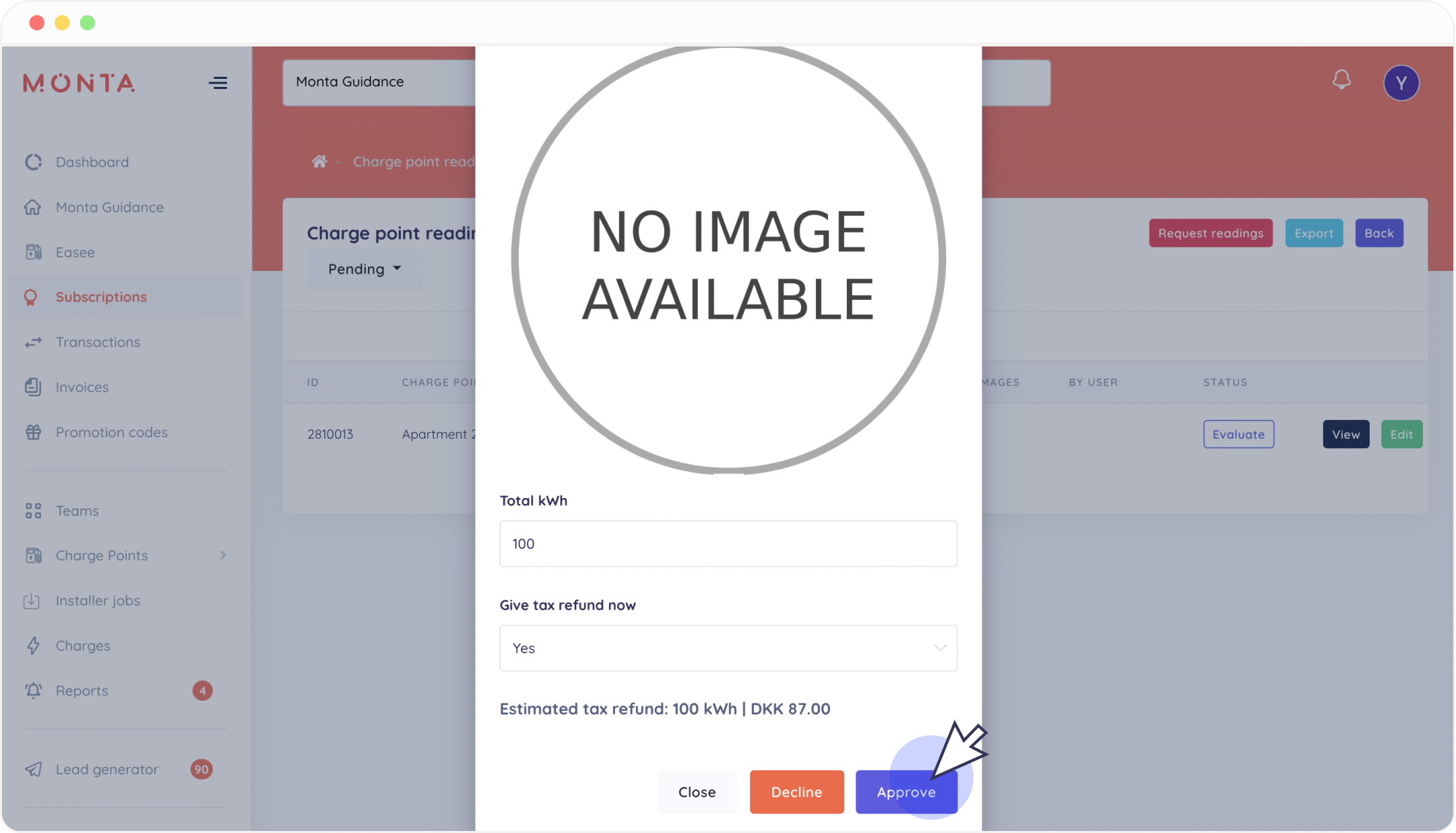 !! IMPORTANT You cannot approve manual reading if the number of kWh on the meter is not visible or blurred. You have to decline this kind of reading and request a new one.