Check the strength and stability of wifi
This often happens due to poor wifi coverage. Please make sure that you have strong wifi connection and are physically close to the box itself to ensure a strong bluetooth connection while integrating it with Monta.
Check the newest software update
If you have an 'older' software of your Wallbox, the charge point disconnects due to poor signal strength - and then never connects back again. You can update your Wallbox software by logging in here: https://my.wallbox.com/login/ with your login details. Once logged in, check if the update is available.
Update your Wallbox to the newest version and restart your charger.

You should be able to see if you are running on the latest version of the software here: https://support.wallbox.com/en/release-notes/
Check your OCPP settings
Please go to the Wallbox portal and then the OCPP settings of your charge point. The server there should be Monta's address. The charge point serial number (Ladepunktidentitet) should be your charge point's serial number, which usually is the word "Wallbox", followed by six numbers. In the password field, please insert any letters or numbers, for example "1".
Here is an example of what you should write in the fields.
Server: wss://ocpp.monta.app
Ladepunktidentitet: WallboxNNNNNN
Password: 1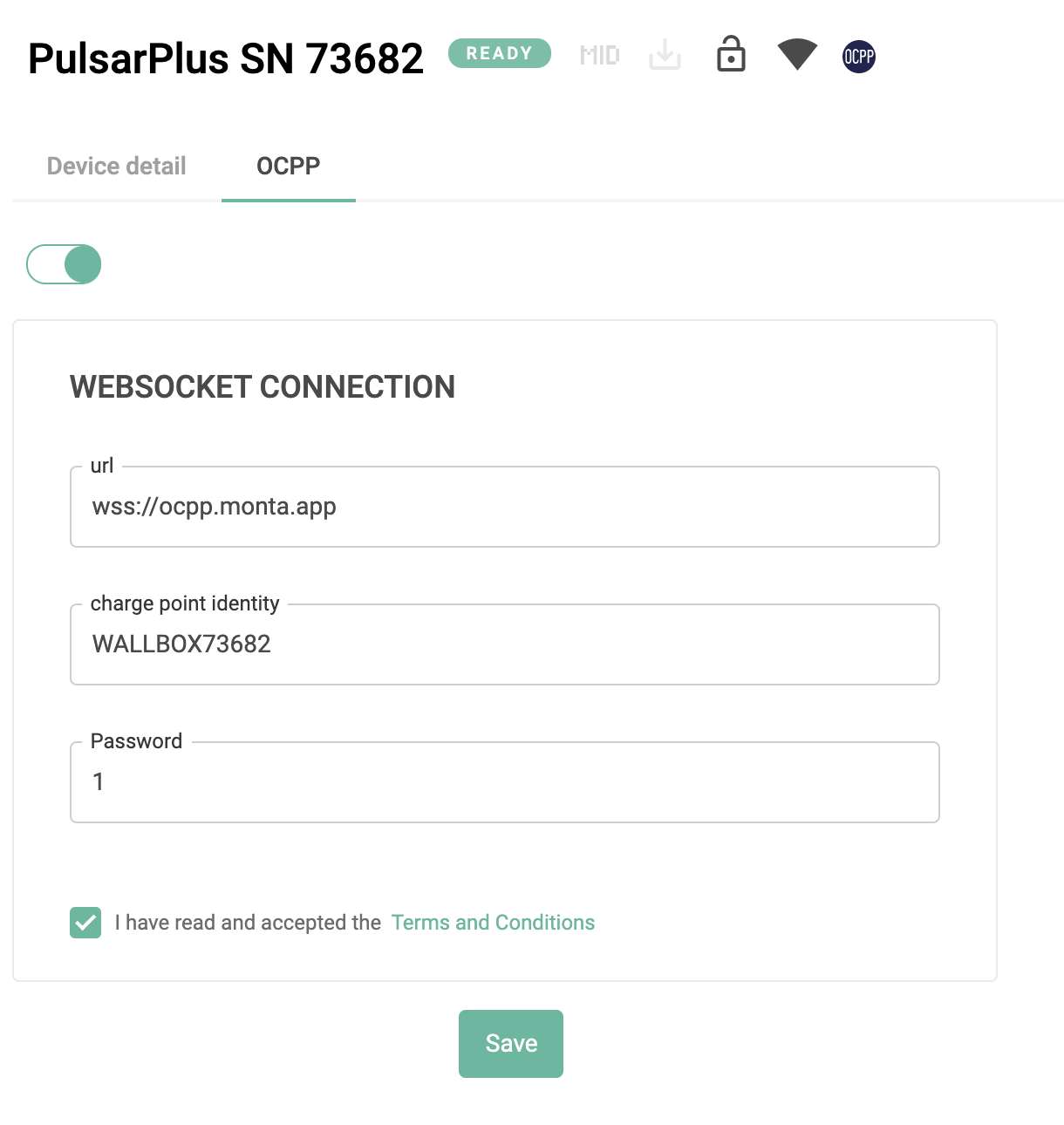 After completing these steps, please click on "Save" or "Gem".
Please note that this will restart the OCPP connection between your charge point and Monta and it will take a few minutes until you are connected to us again.