Delayed start allows you to create a specific time window in which your SmartCharge session will take place.
Please note that the charge could start later than the time selected depending on your settings. The "start after" is just the earliest point, when the charging session can begin. The charging will happen between the start and end time.
1. Select "SmartCharge" section, click on "End time"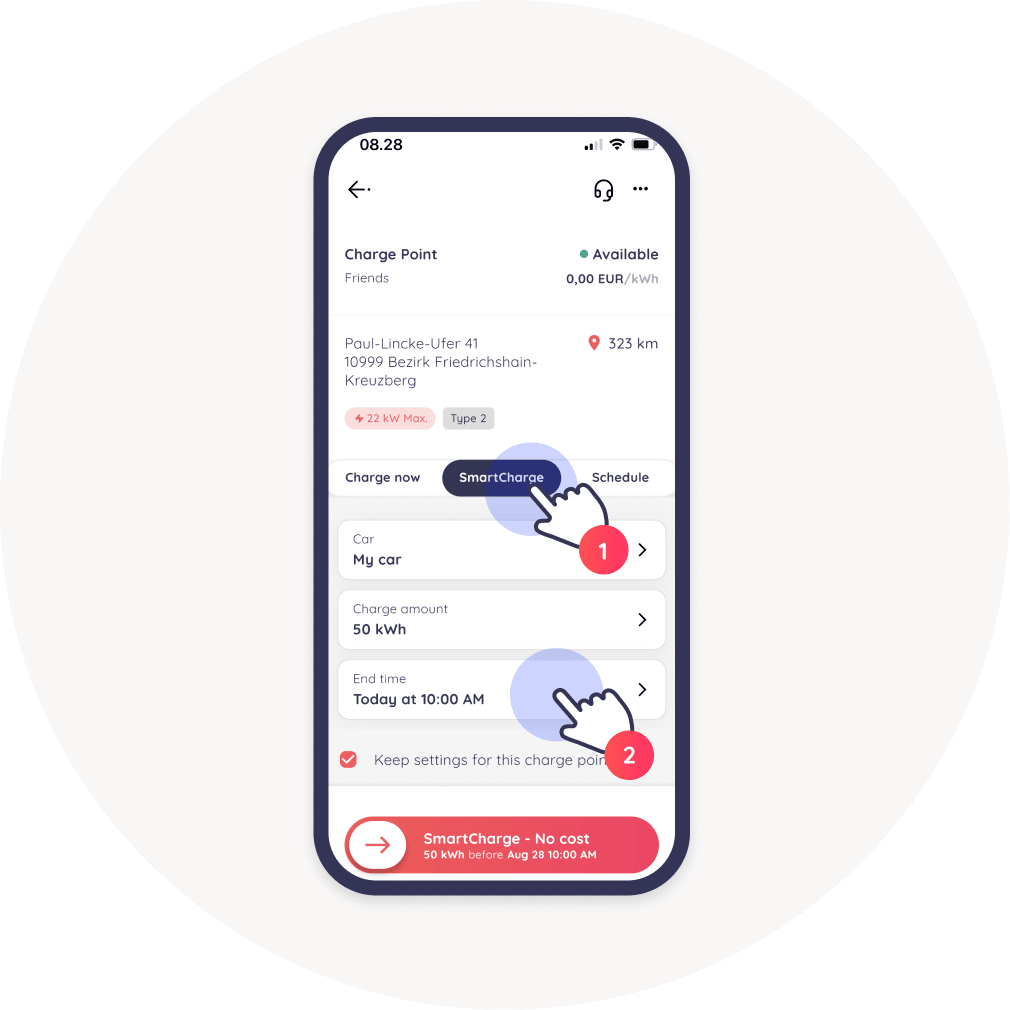 2. Toggle on "Delayed start" and select the time
When you toggle the "Delayed start" option, you will be able to select a start and end time of your session.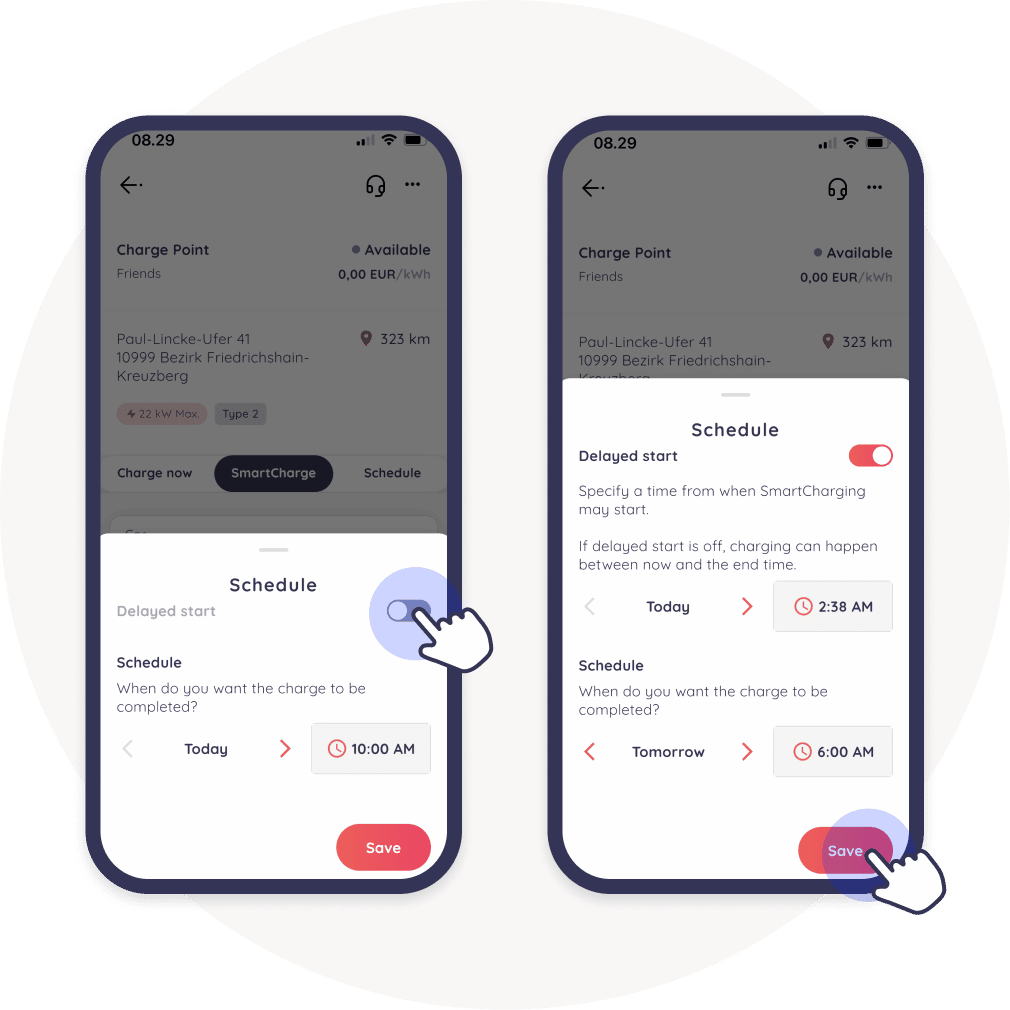 3. Swipe to schedule the SmartCharge session
Now you are able to see the charging window, in which your car will charge.
It is time to swipe the toggle to start, and your SmartCharge session will be scheduled.