Charge point scheduling is the feature that allows you to change charge point accessibility between private and public. For example, you can have charge points available only for the team members during the certain hours during the day and share it with public outside these hours.
Scheduling not only allows you to have charge points that are semi public, it also enables you as a charge point operator to schedule different public price groups during the day.

1. Click on "Teams" in the menu bar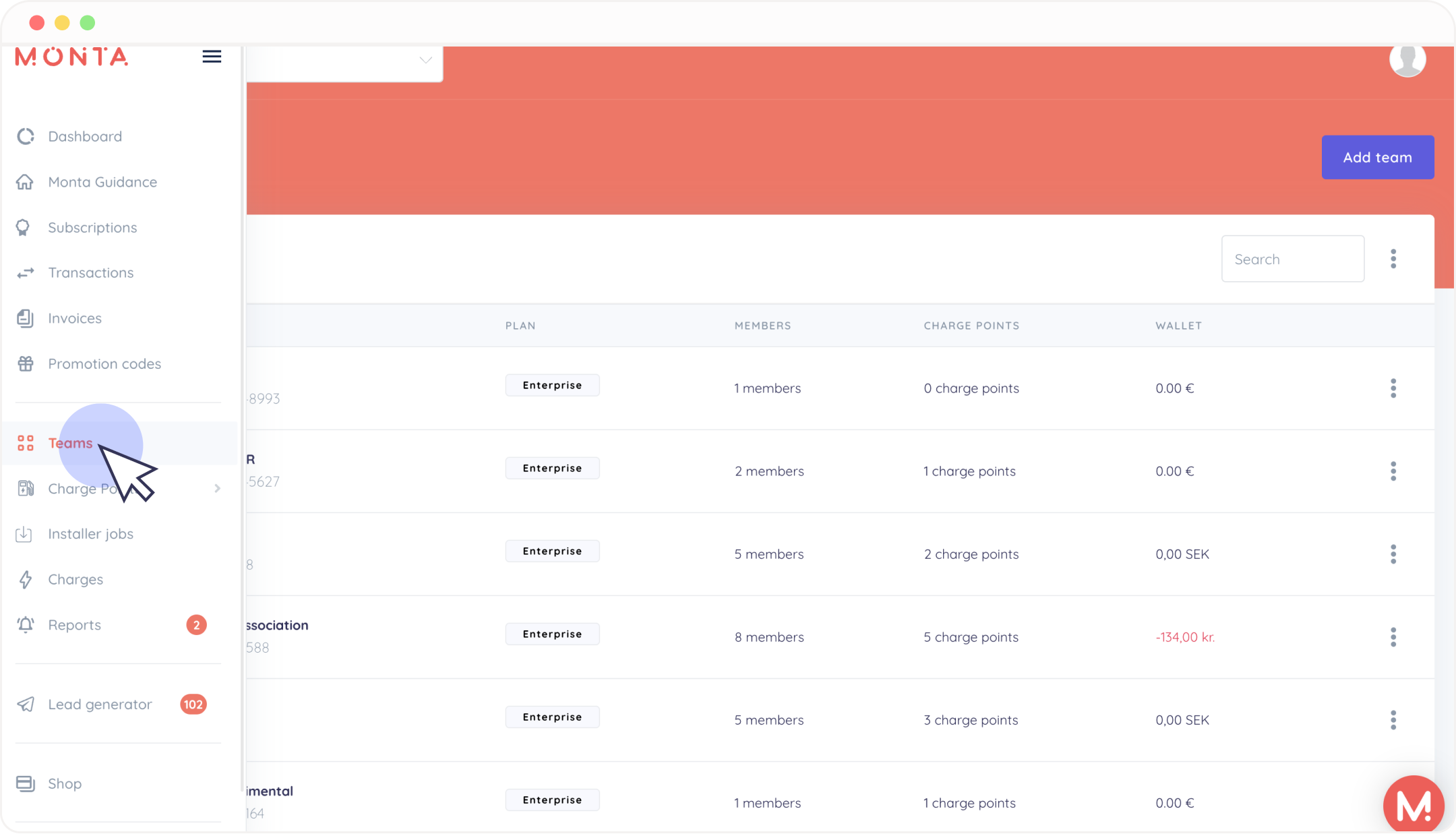 2. Select the team to which charge points are connected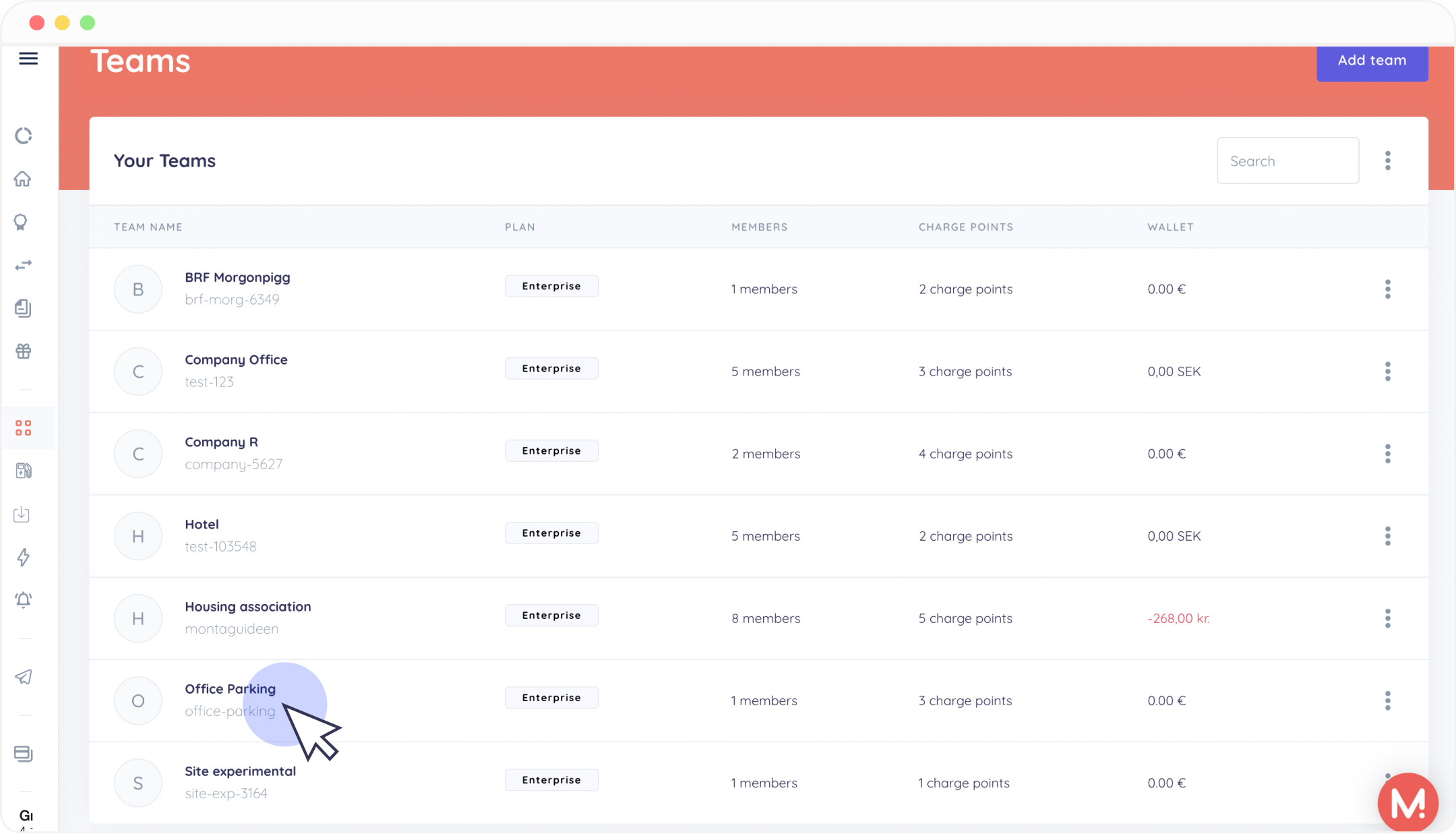 3. Select Schedules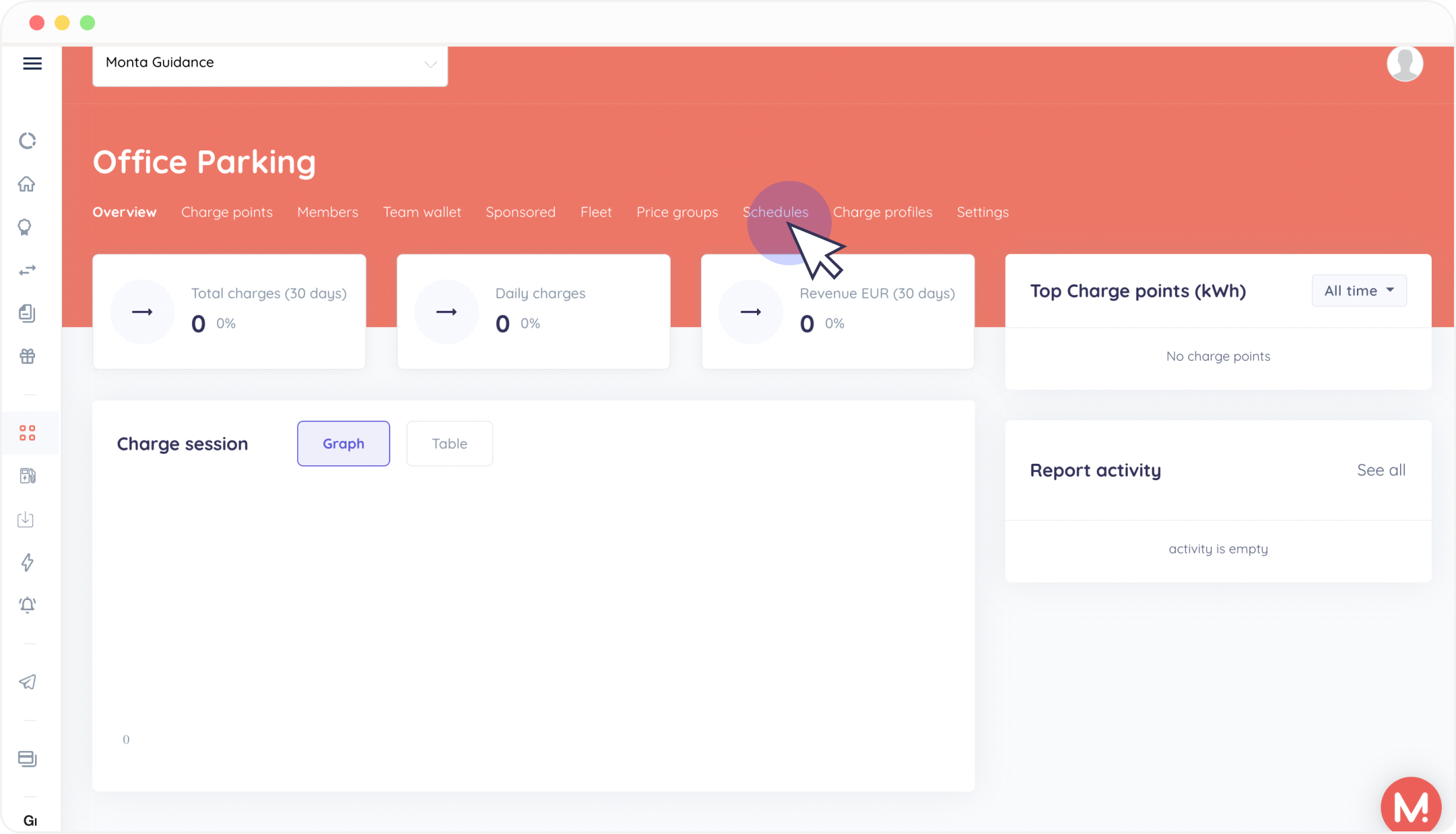 4. Click on "New" to create charge point schedules
Here you will also see the already existing schedules if you have any.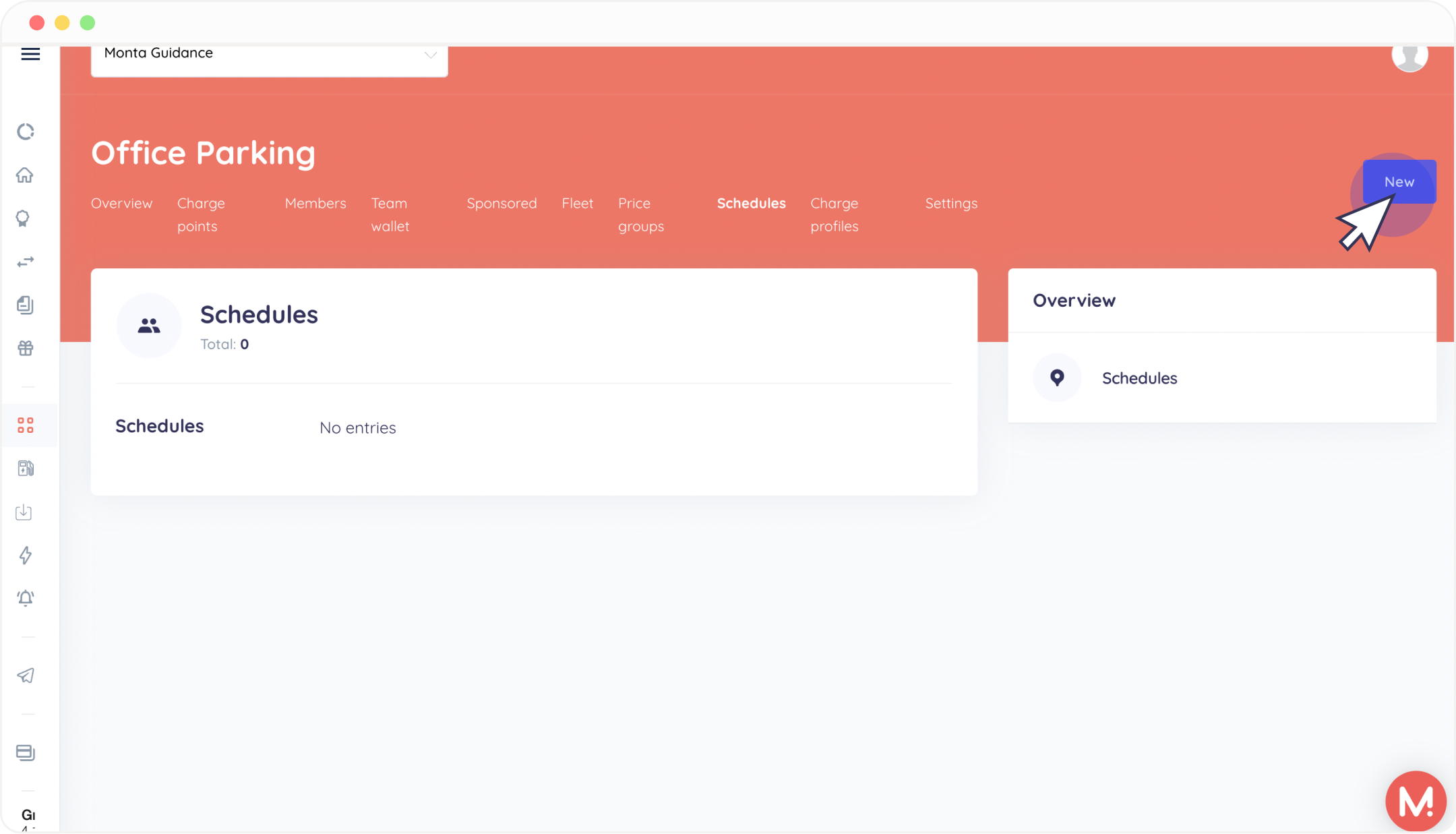 Here is a guide how to create schedules for charge point accessibility and pricing.