Monta for

Partners

Monta is the software layer that enables great end-to-end EV charging experiences. Sell, deploy and operate charge points to serve all your clients. Your customers deserve the best-in-class charging platform, and Monta offers no less.

Get started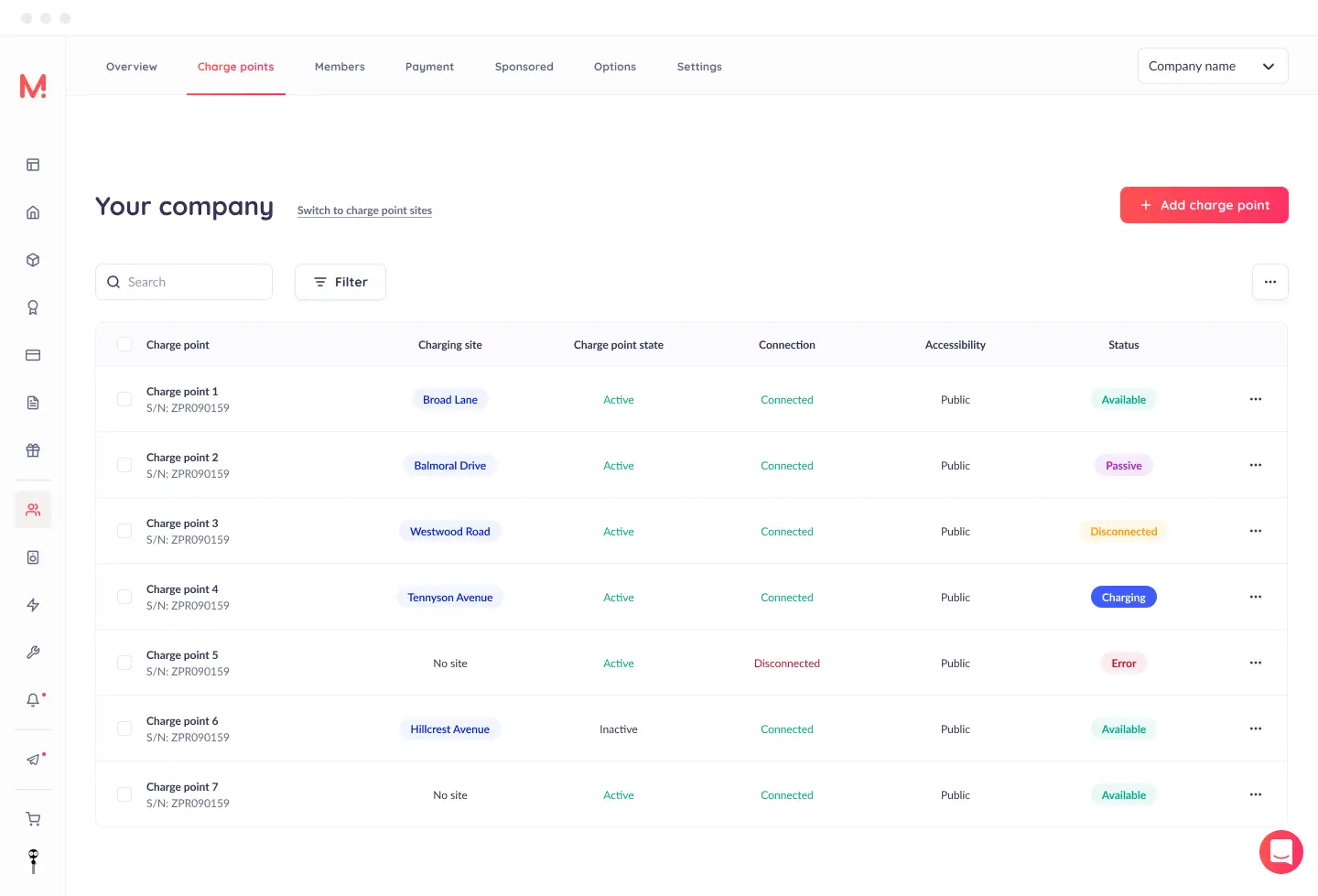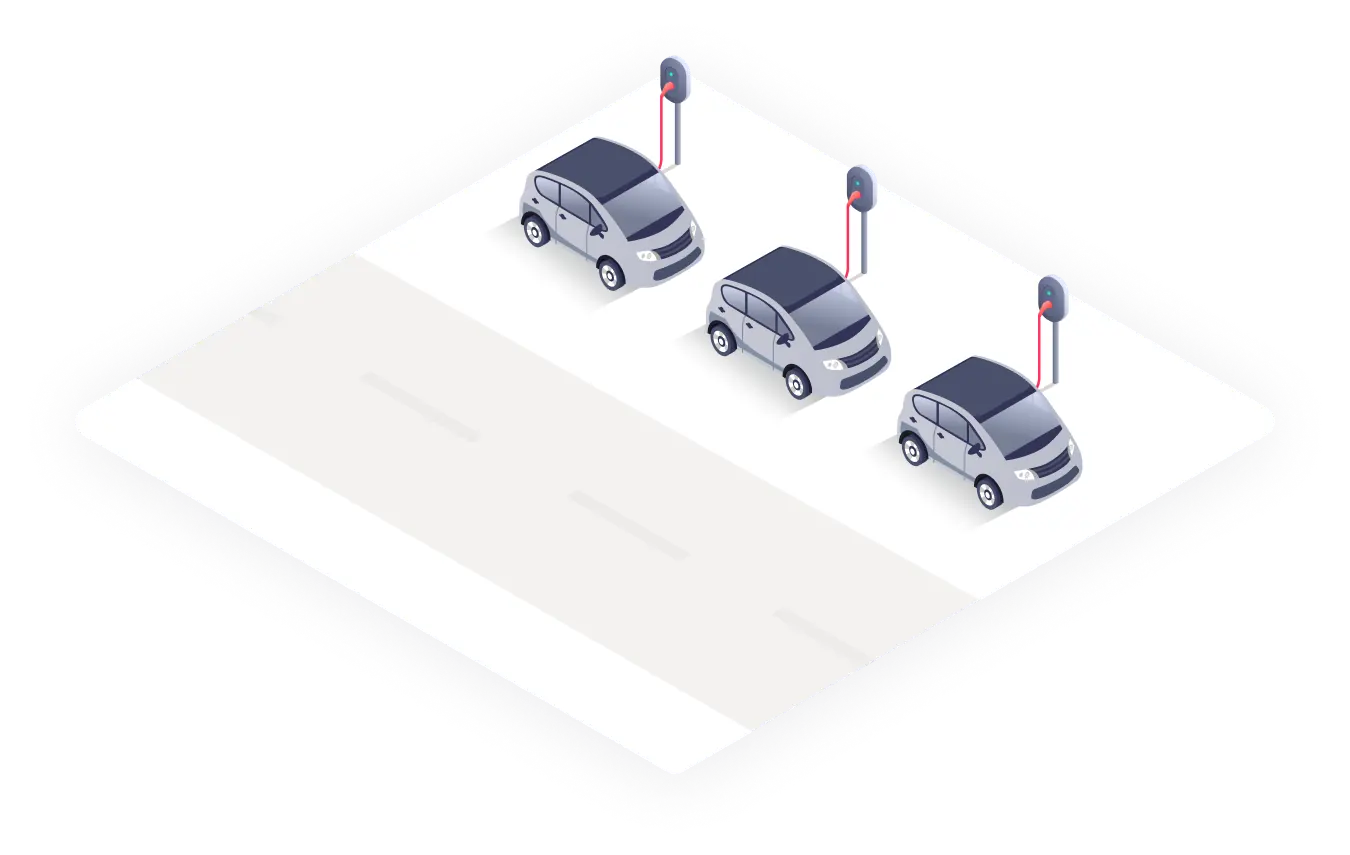 Scale your business
Monta wouldn't be Monta without the continued success of our partners. We are committed to helping our partners grow with us by offering the best possible technology and opportunities.

Use Monta with most charge point brands and models
Start offering subscriptions and additional services
Easily onboard and manage your commercial and private customers
Take on more and bigger clients with Monta
Full & intuitive control of charge points

Managing charge points should be easy and effective, so that you can focus your resources on growing your business.

Set automated rules for private, semi-public or public access for individual chargers or entires sites
Set dynamic pricing according to your own rules: different times or groups of drivers, static or following the spot price of energy
Take advantage of automation to reduce maintenance needs and increase charge point availability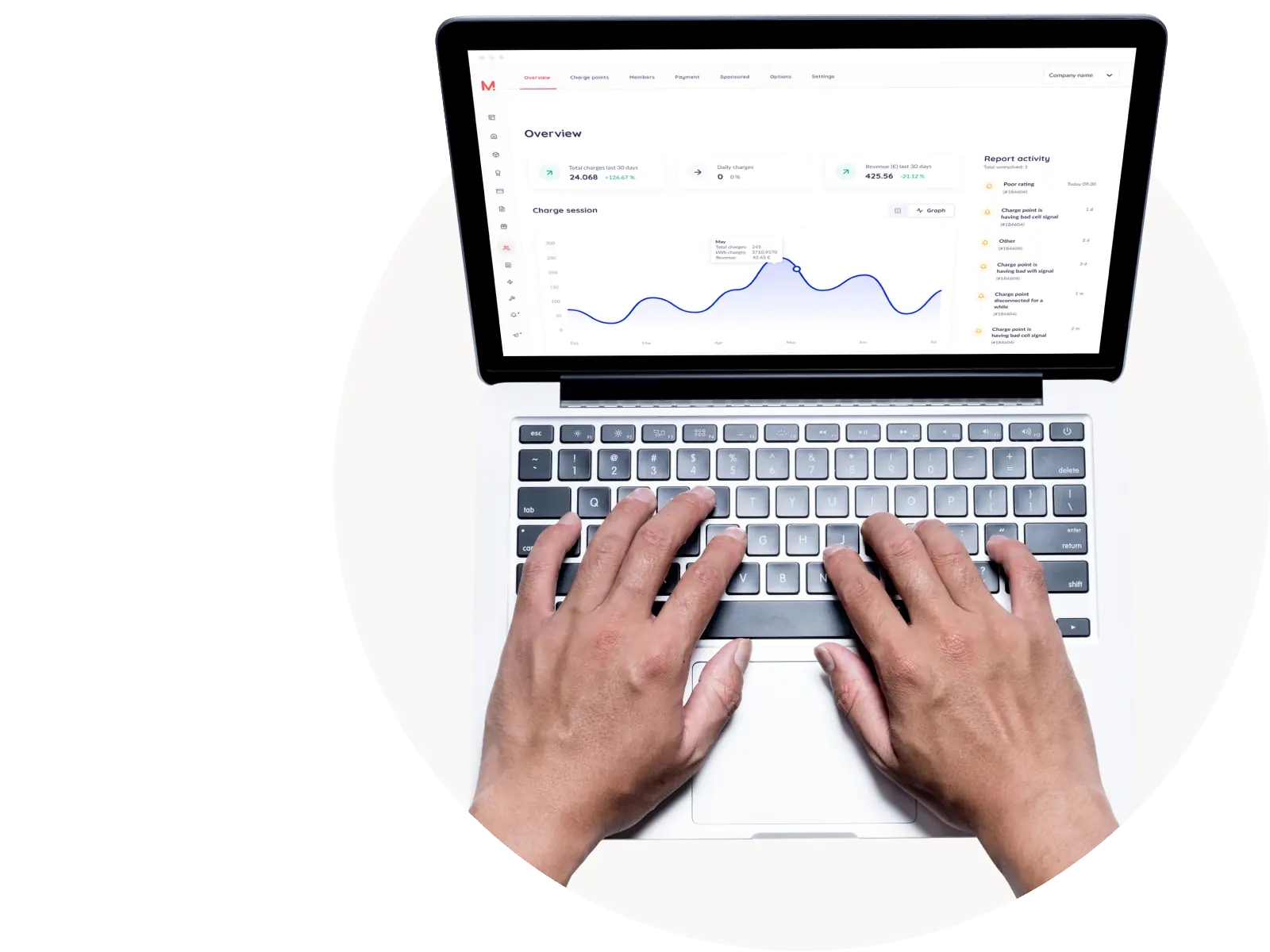 The Monta partner toolkit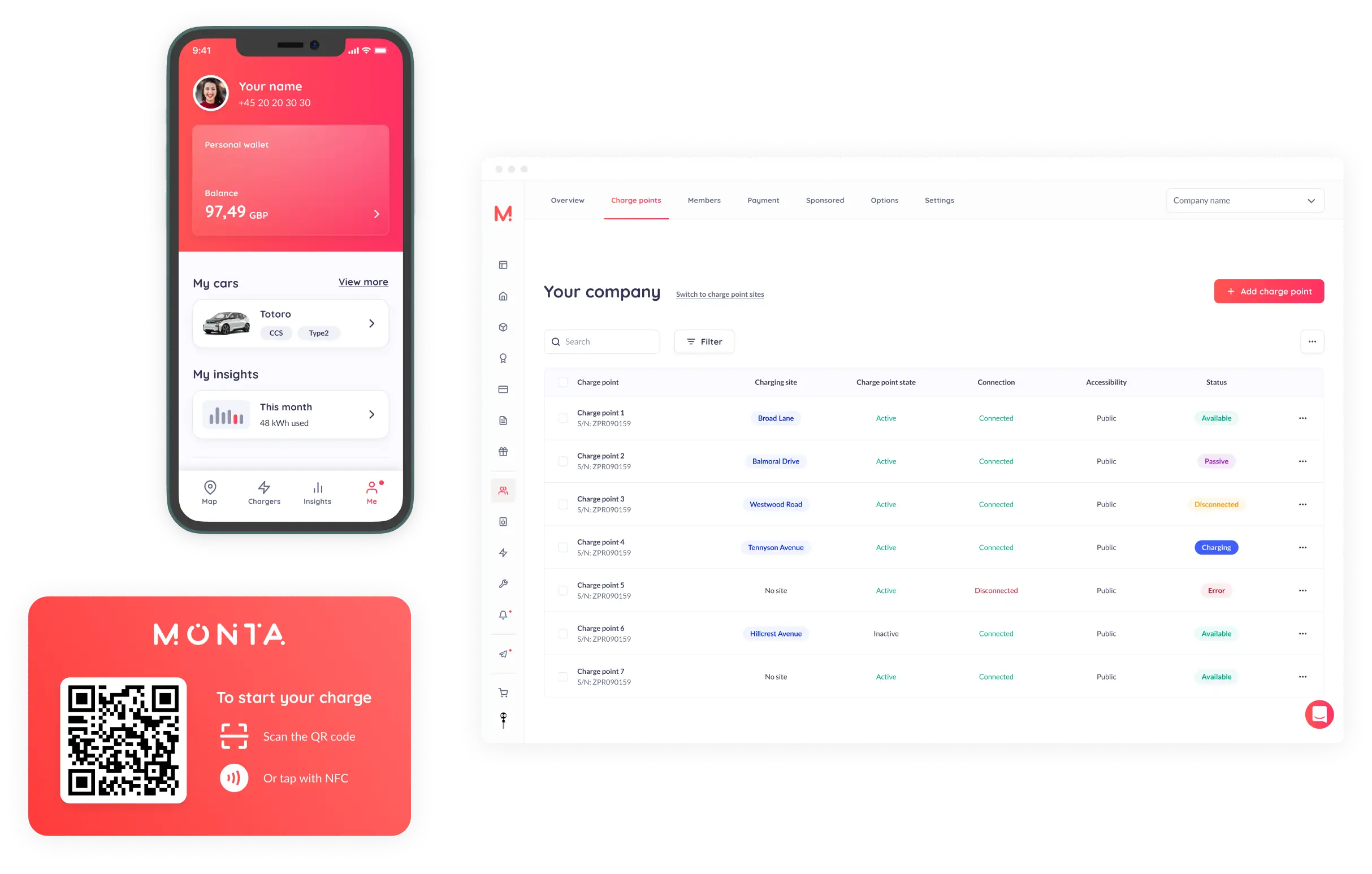 Featured ebook
The charge point management system
buyer's
guide
If you're looking to provide EV charging services to your customers, employees or even your family, you've come to the right place. In this guide we provide the checklist for success in building and scaling your charging site(s), the pitfalls to avoid, and a process to help get you started.

Download for free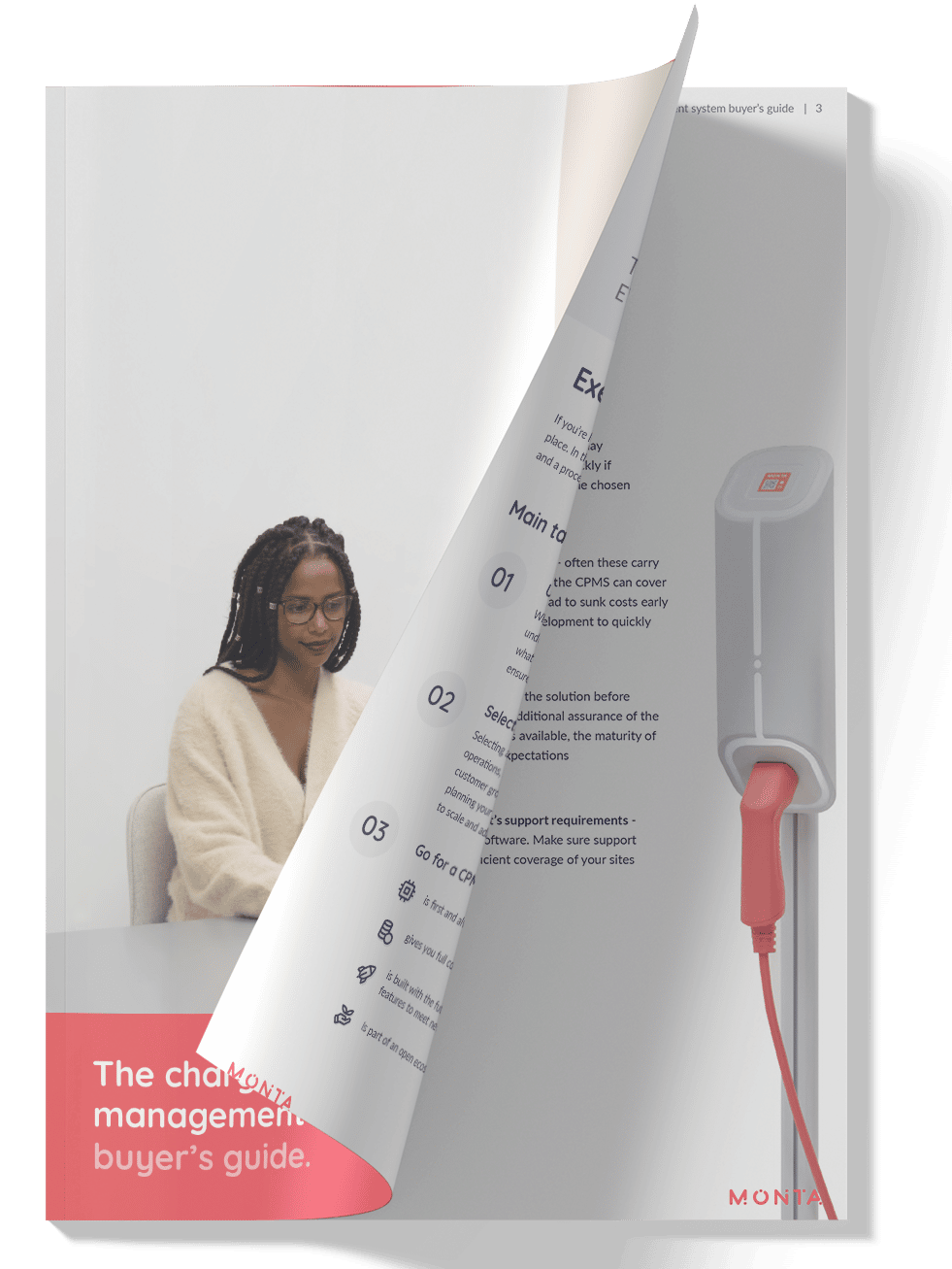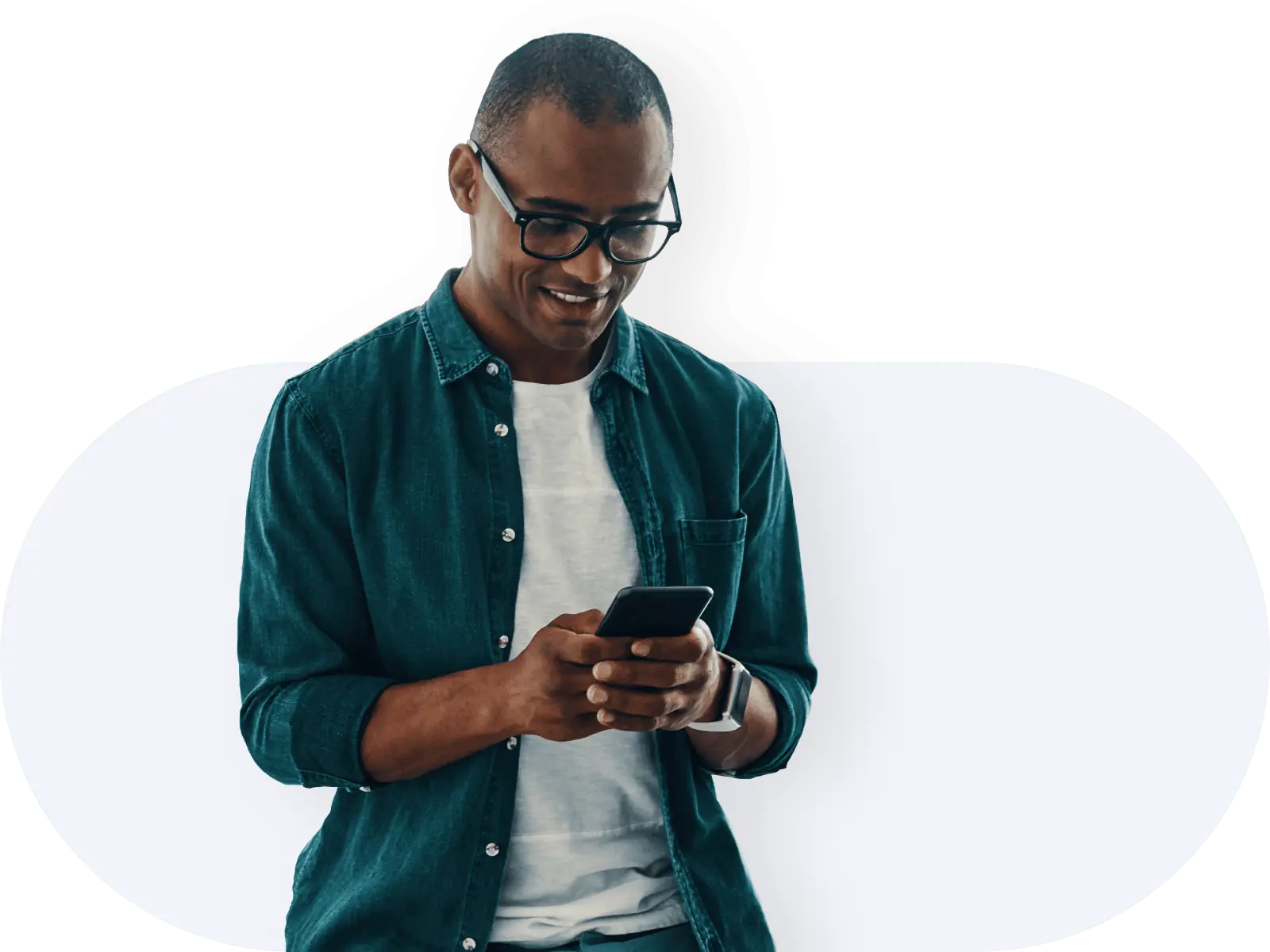 Best-in-class charging experience
The charging experience can be frustrating. Monta reduces as much friction as possible with the latest technology.

With the Monta map or QR codes, drivers get access to charging without having to download an app
Easy payment options via smartphone with Apple and Google Pay
98% charging stability, compared to the industry average of 85%
Self-healing algorithm and remote rebooting ensures higher availability
Powered by Monta

Stay ahead of the competition. Enhance your hardware capabilities with the most robust charge point management software.

Offer advanced yet simple to use software features on your charge point hardware
Keep up with market needs & regulations through Monta software
Sell Monta-ready charge points with QR codes and no special setup
Engineering support for OCPP compliance