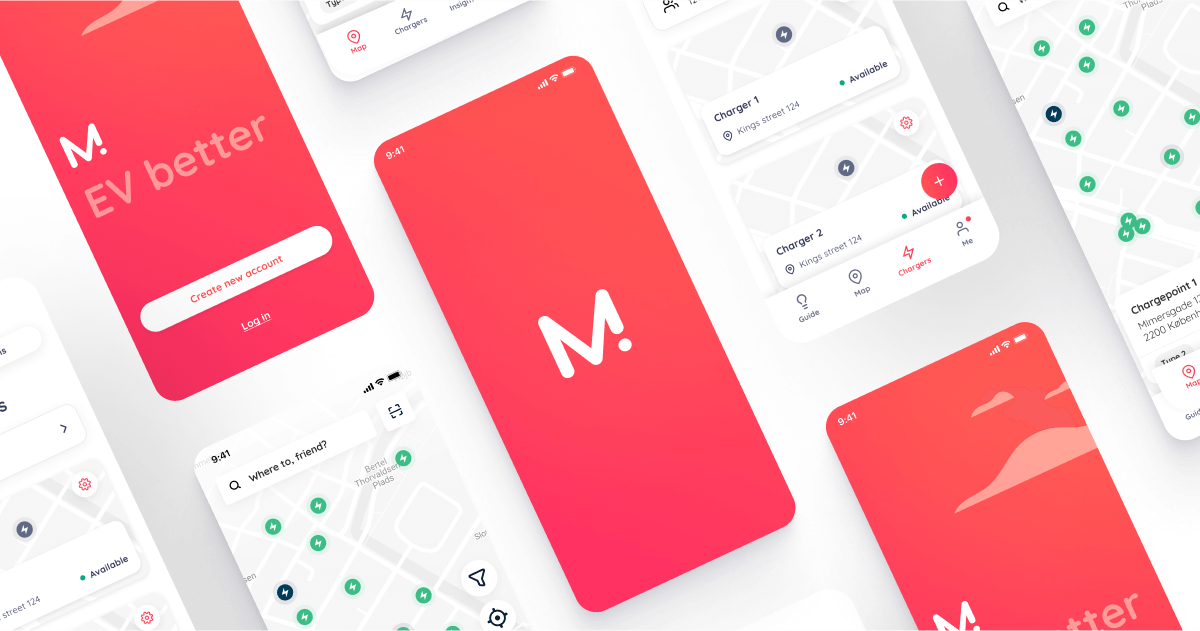 What is the best EV charging app? That's a question that many drivers keep asking lately. It is no surprise as for many electric car owners, it can be very challenging to keep up with the latest updates out there. Conveniently locate services and start saving time and money by connecting your car to your phone.
We've gathered the 30 top EV apps for planning a road trip, finding charging spots, locating parking, and more:
Best multifunctional EV apps
Monta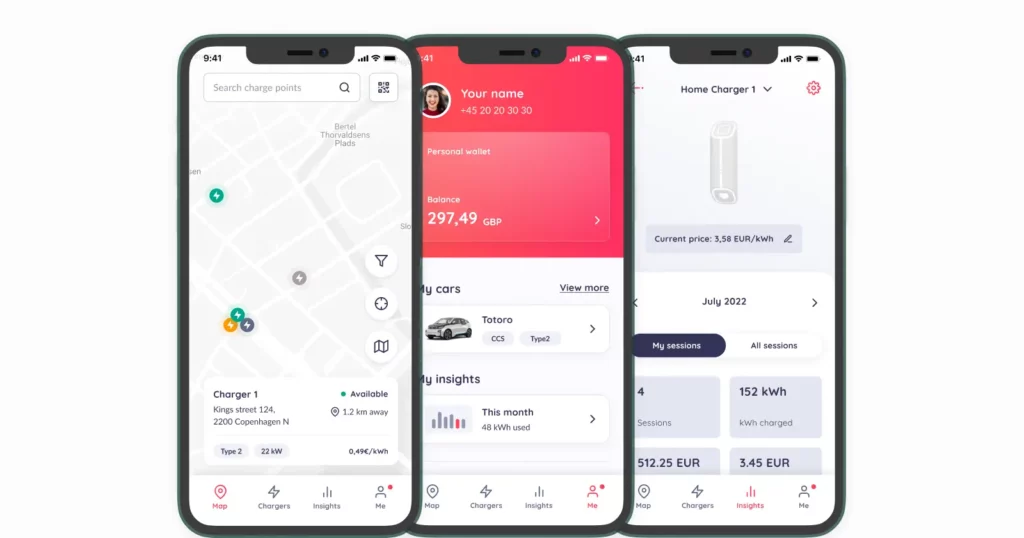 Price:
Downloads:
Features:
Rent out your charge point
Best in class user experience
Description:
Want to save up to 1000 kr. annually, to minimise your carbon footprint by up to 35%, and rent out your charging point to other EV drivers? Monta is just for you.
Monta is an all-in-one EV charging app. What makes it so great is that it's designed by EV drivers that understand the frustration of needing multiple charging apps. That's why they have come up with Monta.
With Monta's robust emission and electricity data, you can leverage smart charging to charge greener and save money:
Plug your car in and charge your car only when electricity is cleanest or cheapest
Decide how much to charge and until what time, and Monta takes care of the rest
Enable Auto SmartCharge and Monta will save your preferences, so that next time you come home you just plug your car and continue with your day.
What's more, you can set your charging point public and rent it out to another EV driver, or share it with anyone who drives an electric vehicle. No hassle as Monta makes sure your costs are covered and your visitor is charged.
And that's not all! With spot pricing, Monta allows charge point owners and operators to set their prices to follow the live, hour-by-hour price of electricity, with a premium on top. The result? Drivers always get a fair price for their charging needs.
That's an important step towards a more fair charging system and a promising e-mobility future. No more fixed prices that don't reflect the true market value. Dynamic pricing is now seen for what it actually is: a necessity rather than a luxury!
With an average rating of 4.5 stars in iOS store based on over 2.5k reviews we strongly believe Monta is the app you have been waiting for. Check out what more Monta has in the works and vote on your favorites features or suggest a new one.
EV Energy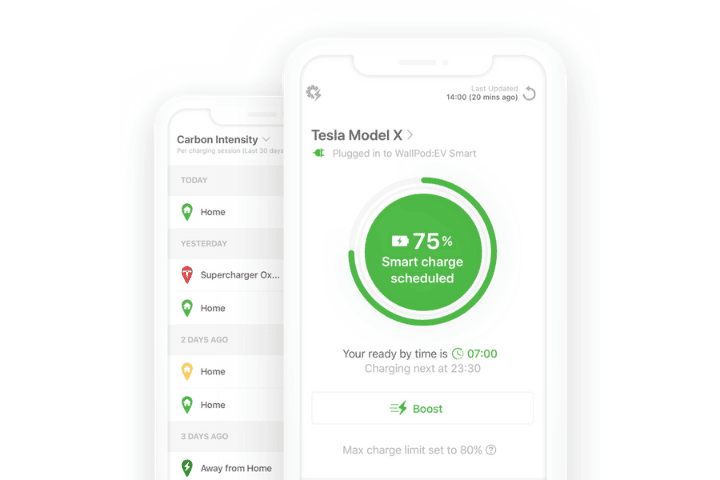 Price:
Downloads:
Features:
Earn reward points
Charge on off-peak times
Track consumption
Description:
With this app, EV owners are able to charge their car at home in a more cost-effective manner while reducing carbon consumption. The app communicates with the car in order to charge during off-peak hours to reduce cost and when green energy is available.
True Energy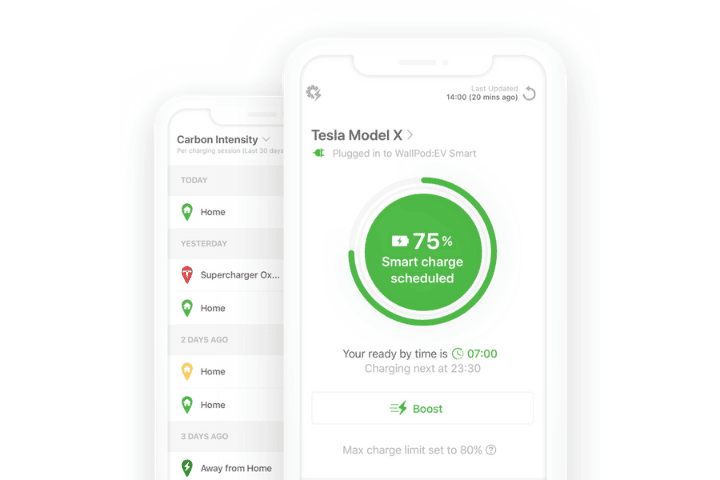 Price:
Downloads:
Features:
Prioritise lowest prices or climate-friendly charging
Time limit
Safety distance
Description:
This Danish app helps you optimise the charging of your electric vehicle in terms of cost and CO2 emissions by charging when lower prices and green energy is available. All you need to do is set a time for when the car should be ready and a safety distance in case of an emergency.
Charging station apps for electric vehicle owners
Electro Maps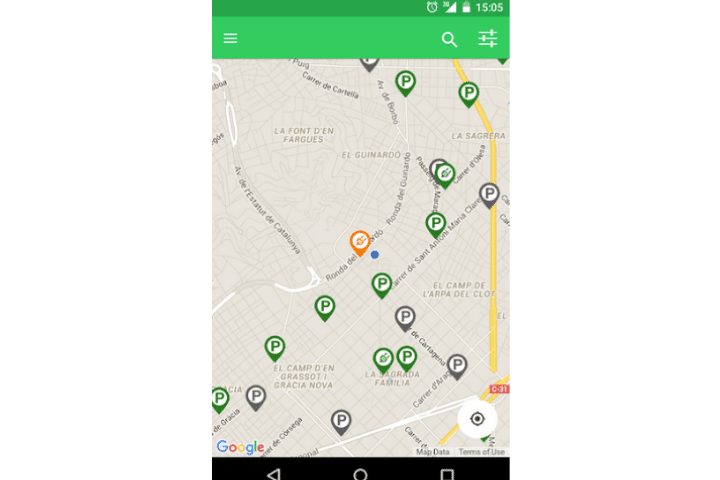 Price:
Downloads:
Features:
Overview of past charges
Pay with app
Filter by free vs. paid charging station
Description:
Electro Maps has one of the largest charging networks in Europe. Apart from providing you with easy navigation to private and public charge points for electric vehicles, the app will also store your data. So you are able to access both your active and past charges.
Charge Point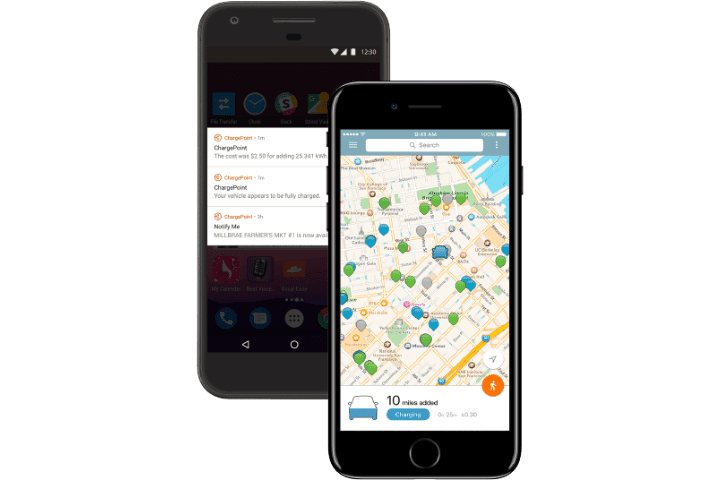 Price:
Freemium
Charge of 75 DKK as a balance when used on a station with a fee for the first time
Downloads:
Features:
Pay with your phone
Community updates on stations
Filter by car plug
Description:
ChargePoint has countless places to charge worldwide, making it the largest charging EV app. It is also the most open one, allowing you to identify a large chargepoint network of available and occupied stations, including charging stations from multiple charging networks.
Chargemap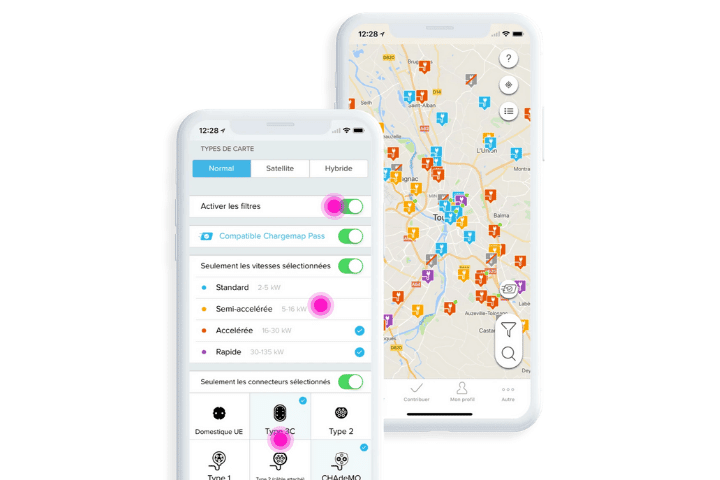 Price:
Freemium
Chargemap Plus subscription available from 23.35 kr./md
Downloads:
Features:
300.000+ Community
Hide out-of-service stations
Quick access to rates
Description:
This active community of EV drivers shares real-time updatesand images of public charging stations for your benefit. To make it even more convenient you can filter out stations that are out of service and display rates at stations compatible with the Chargemap Pass.
E.ON Drive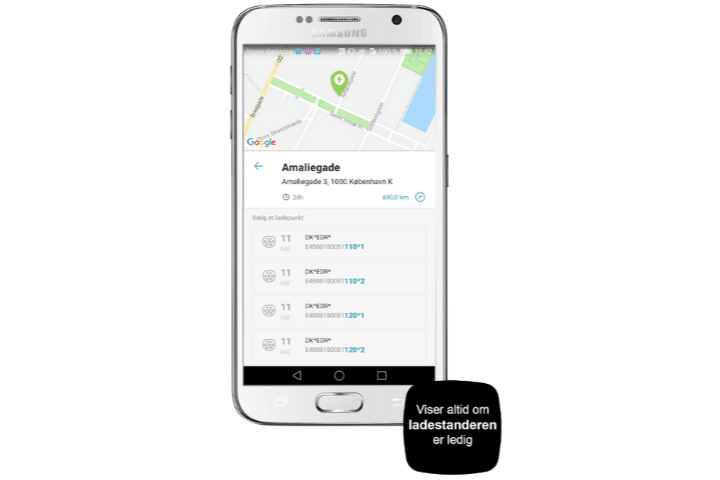 Price:
Freemium
Subscribe from 99 kr. + consumption per month.
Downloads:
Features:
In-app payments
Distance to the closest station
Description:
You can easily navigate to nearby ev charging points based on requirements for charging speed and availability. The map shows all E.ON stations within Europe, making your trip abroad a breeze. The app also offers the option to set filters to match your cars' needs including plug types.
Plugshare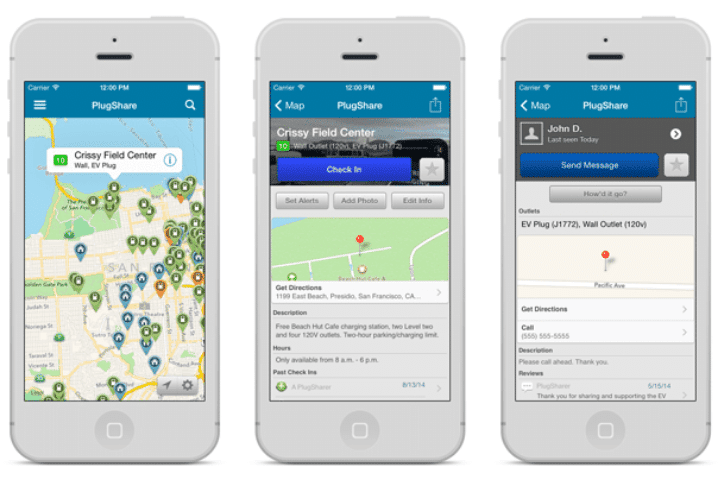 Price:
Downloads:
Features:
Overview of free vs. paid charging station
Trip Planner
Description:
The Plugshare app has a global charging network of multiple stations that shows the availability status of the nearest charging station that fits your car's plug along with other filters to customize your search. This includes searches by stations that support payments via Plugshare anywhere in the world.
Clever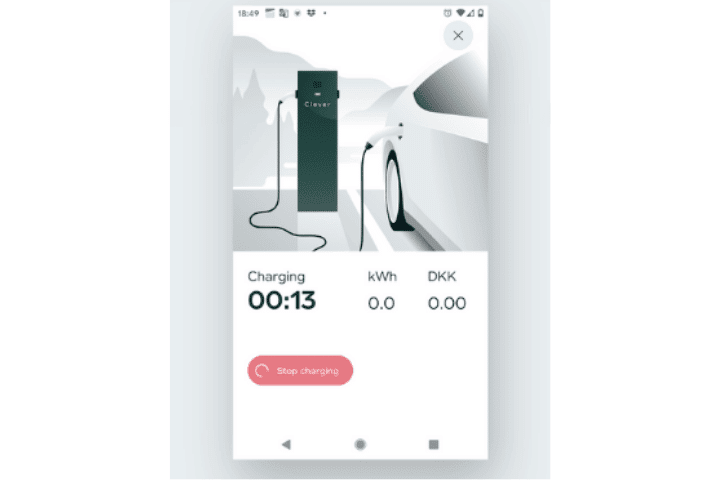 Price:
Free
Subscribe for unlimited charging starting from around 700 kr./month
Downloads:
Features:
Step by step instructions
Filter by vehicle requirements
Description:
With in-app payment options, this app makes use of a common way to pay to charge your car at stations in the Clever network only. That means you can use fewer charging stations than with other apps, which limits your experience. With a premium subscription you pay a fixed monthly fee for your charging that also includes access to charging stations owned by other drivers who are in the Clever network.
Read more: The 30+ best EV charge points
Navigation apps for every Electric Vehicle owner
Waze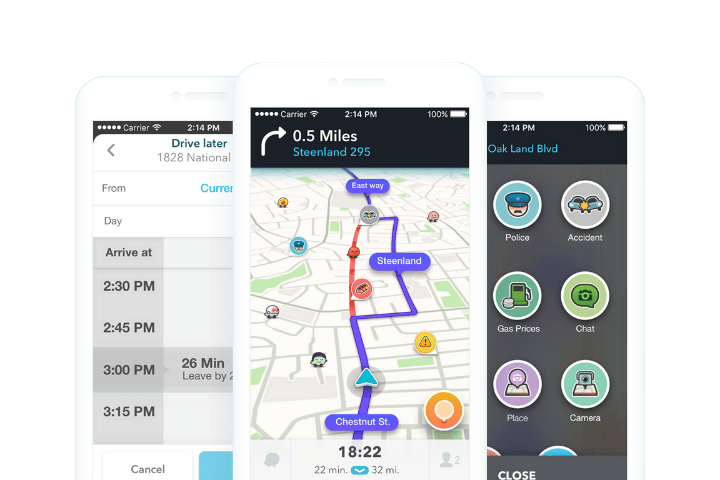 Price:
Downloads:
Features:
Live traffic data
Reroute based on live data
Description:
Pick a destination and get route recommendations based on traffic, road work, or accidents that might affect your drive. You can also make sure to get to your destination safely and on time with speed limit alerts and convenient rerouting when detecting road changes.
MapFactor Navigator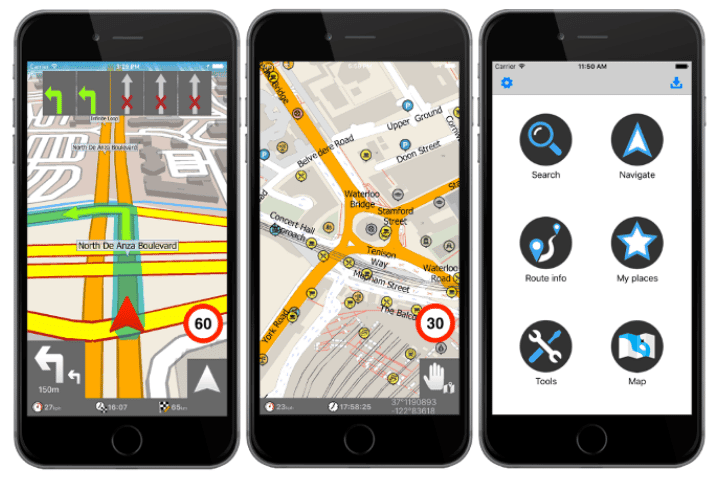 Price:
Free
Offers in-app purchases starting from 7 kr. per month
Downloads:
Features:
Speed limit
Camera Warnings
Offline maps
Description:
MapFactor Navigator is best known for its offline maps in over 200 countries around the world. It will notify you of speed limits and traffic cameras, avoid routes based on your preferences. As well as provide live traffic and obstacle updates when you go online.
Google Maps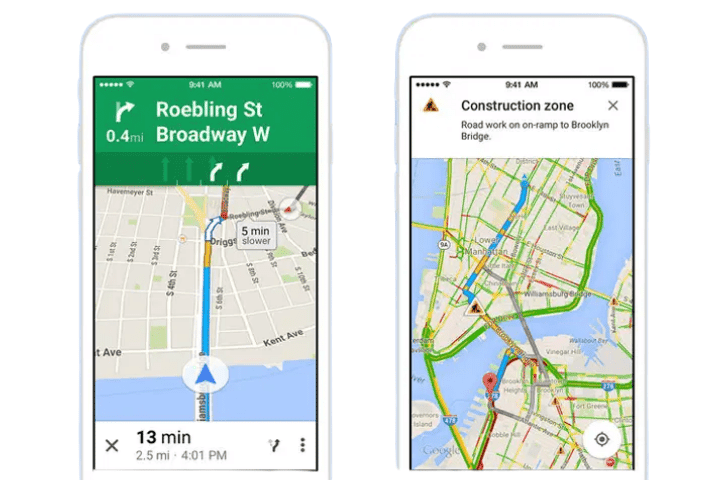 Price:
Downloads:
Features:
Displays fastest routes
Estimates time
Traffic updates
Description:
The best known EV app for navigation offers you a user-friendly global option for planning a road trip and locating nearby services.
Apple Maps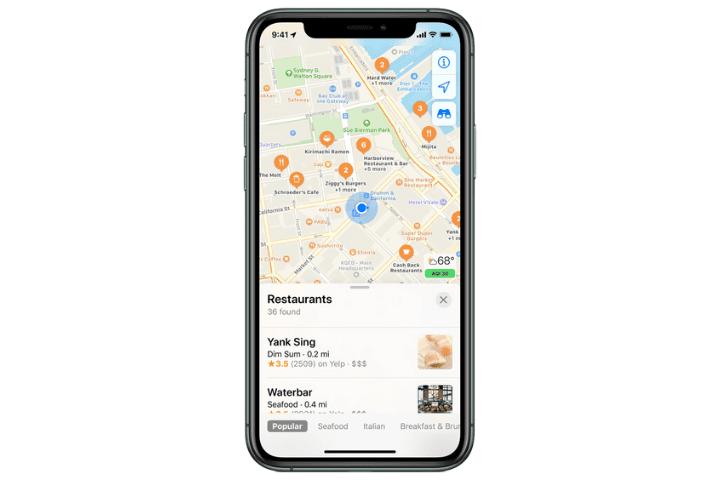 Price:
Downloads:
Features:
Generates the fastest route
Find charging points
Explore what's near you
Description:
Apple Maps offers GPS based navigation with spoken directions for safe driving. Owners of electric vehicles will be happy to find available ev charging stations and the option to explore nearby places while the car charges.
A Better Route Planner (ABRP)
Price:
Free
Premium subscription available from 35 kr./month
Downloads:
Features:
Reroutes to faster charging stations
Customize trip by EV model
Updates on trip duration
Description:
ABRP helps you customise for your model, plug, and network charging preferences. This EV app makes sure to navigate to your selected destination and notify you of services that meet your car requirements as well as trip duration.
Read also: The 20 longest range electric vehicles
Chargeway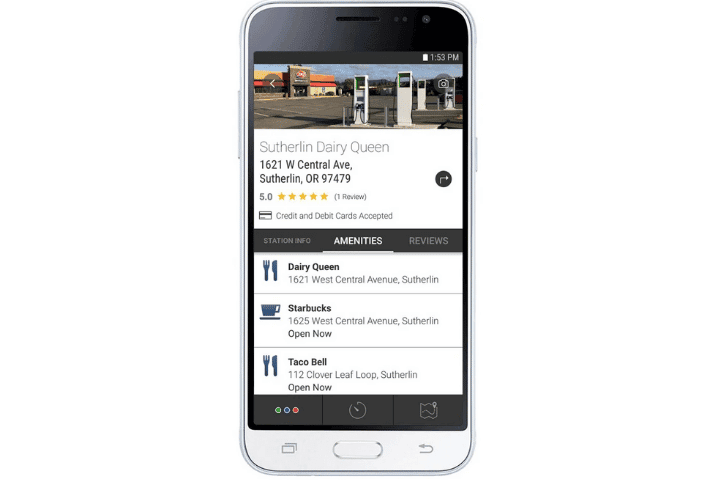 Price:
Downloads:
Features:
Trip Planner
Charging time estimate
Suggestion of nearby places
Description:
With the Trip Planner you select a location and the app generates the fastest route. The Charging Timer helps you estimate a charge time at different stations on your route. And while your car charges, it suggests places in a walking distance to check out.
Brand specific: Electric car manufacturer apps
BMW Connected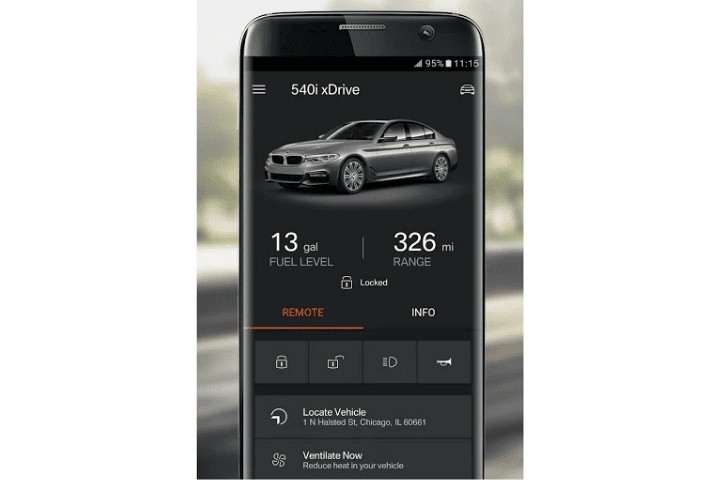 Price:
Paid
Subscription starting at 360 kr./year
Downloads:
Useful features:
Remote commands
Performance overview
Navigation to charging stations
Description:
For owners of BMWs this app provides a great overall service. With remote features such as locking and unlocking the car, and getting important information including battery level for the BMW EV. The app can also locate and help you navigate to the nearest charging station or car park.
Tesla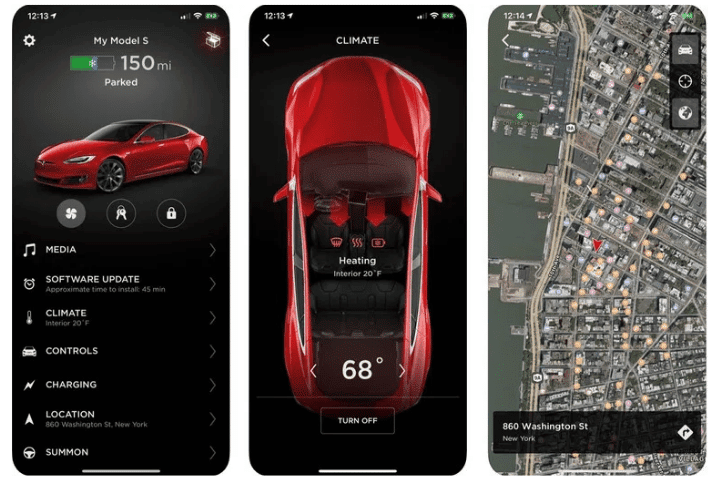 Price:
Paid
Subscription from 99 kr./md
Downloads:
Features:
Track movement
Remote Commands
Charging status
Description:
Gain an overview of performance, charging progress, and track movements of your electric car. You get also access to various remote features including start or stop a charge and warming the car up before a drive.
My Renault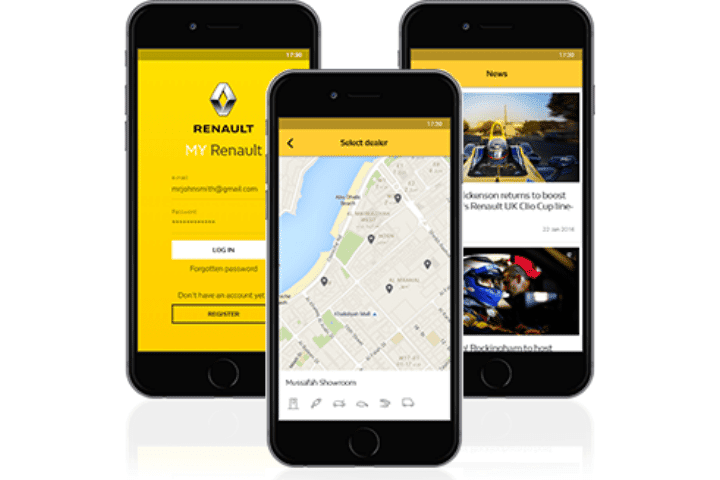 Price:
Downloads:
Features:
Remotely start a charge
Book appointment at dealership
Trip planner
Description:
Renault owners can monitor the charging process and get notifications when the vehicle reaches a full charge. It also allows owners to remotely start a charge cycle, heat up the car, get tips on how to enjoy their car more.
Hyundai Bluelink Europe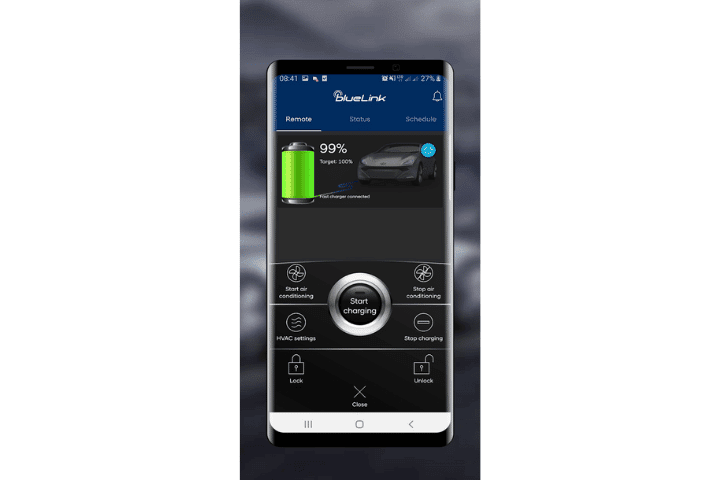 Price:
Freemium
Subscription from 650 kr/year
Downloads:
Features:
Find my car
Summary of trips
Vehicle status
Description:
Keep your car performance and status at your fingertips. The app shows you if any doors are left unlocked, and the battery and ignition status of your car. You can also make sure to never have to wonder where you parked ever again with the app's GPS system.
Volkswagen We Connect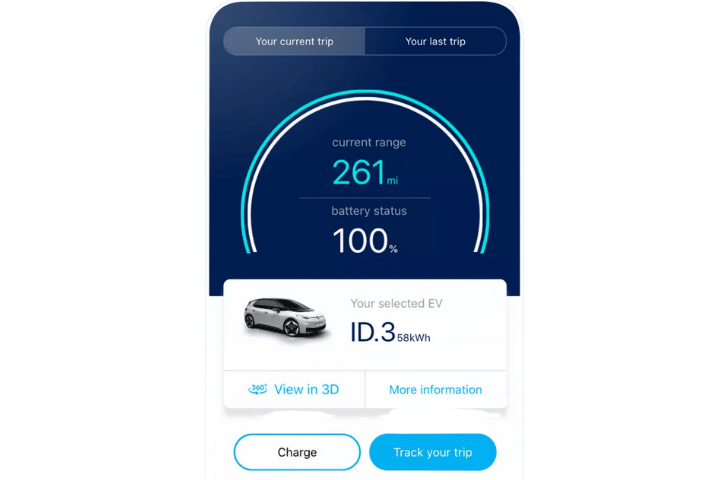 Price:
Freemium
Subscription to We Connect available from 590 kr/year
Downloads:
Features:
In car shop
Remote features
Status report
Description:
Volkswagen owners can use it to purchase car functions and services. It also has other features including remote vehicle control and performance and status reports to get the most out of your Volkswagen EV.
Find out also: How temperature affects EV range
Best parking apps for EV owners
Easy Park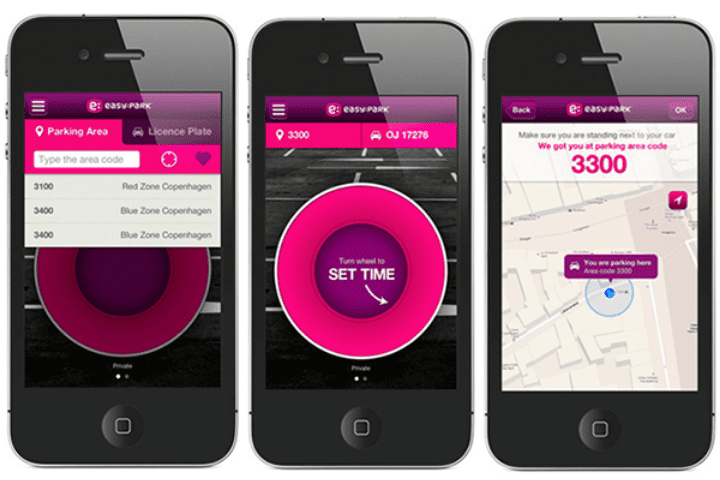 Price:
Downloads:
Features:
In-app payments
Pay for EV charging
Navigation
Description:
The app provides EV owners with parking and charging for a smooth parking experience. As for payments, transfers are made via the app for parking and the charging provider. The app is active in 15 European countries.
ParkMan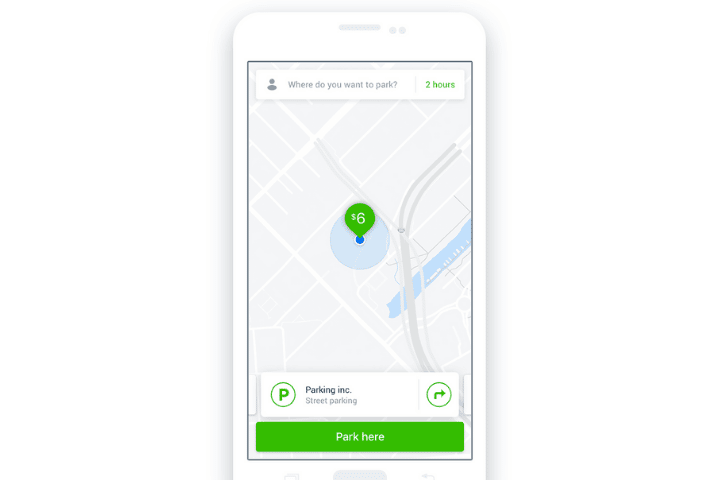 Price:
Downloads:
Features:
See available parking
Extend parking with app
Pay with app
Description:
No more running back to fill the meter or risk getting a ticket. Just add to the timer on your device. In the app you select the starting time and press 'stop parking' to end your time. That way you only pay for the actual time spent occupying the parking spot.
ParkPark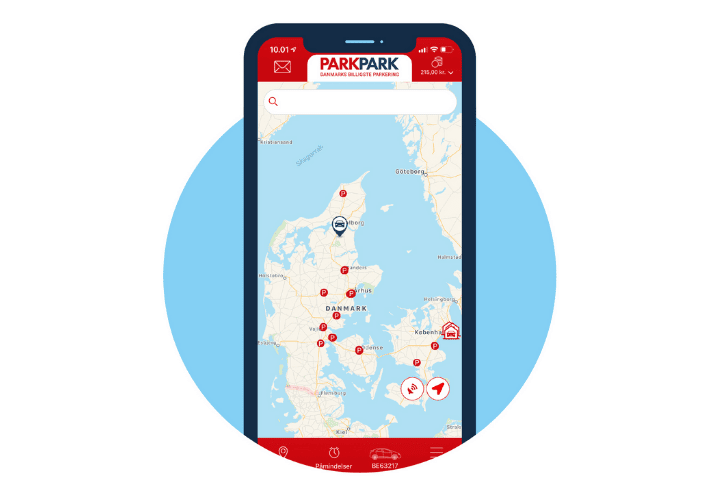 Price:
Downloads:
Features:
Prepaid
Lower rates
Automatic license plate reading
Description:
Unlike other apps, PARKPARK is prepaid. Meaning, the provider can offer you parking at lower rates. You will only pay for the time your car is parked in the spot as an automatic license plate reader counts the minutes.
ParkOne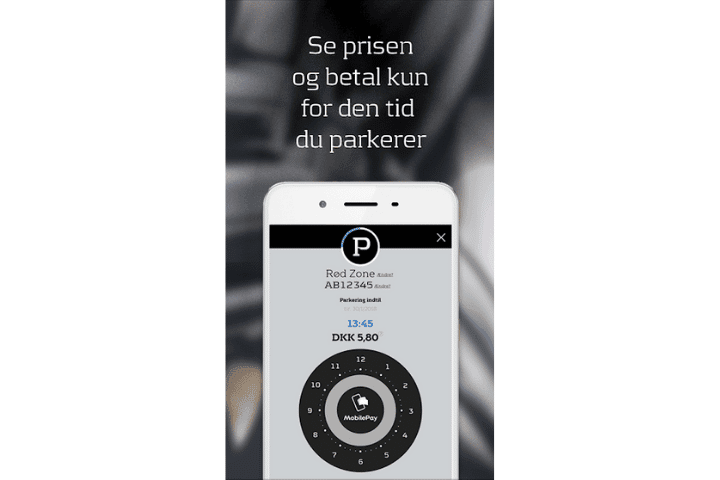 Price:
Downloads:
Features:
MobilePay
Extend parking
Speedy solution
Description:
ParkOne is another great parking app. For your convenience, the provider works mainly with Mobilepay for easy and fast transactions. To create an even better experience, the app reminds you to extend your parking.
Find my car – Android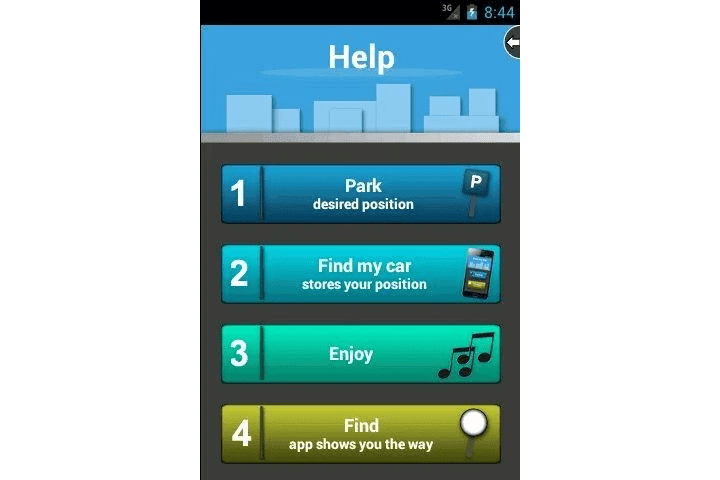 Price:
Freemium
Ad-free experience for 7 kr.
Downloads:
Features:
Store multiple locations
Share location
Emergency Button
Description:
By storing the GPS location of your car to the app, you can feel safe that you will never again have to play hide and seek with your electric vehicle.
Find my car – iOS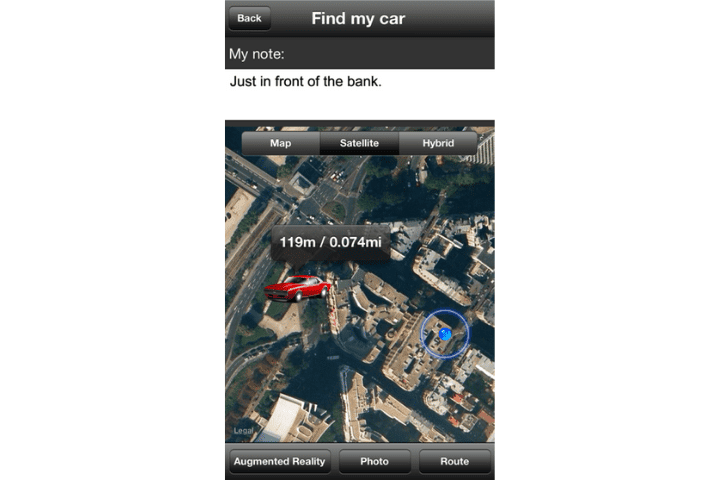 Price:
Freemium
Ad-free experience for 7 kr.
Downloads:
Features:
Accurate location
Augmented reality
in-app purchases
Description:
This iOS location application stores the GPS location of your car. It will not get easier than this to find your car with multiple navigation options.
Find my car – GPS Navigation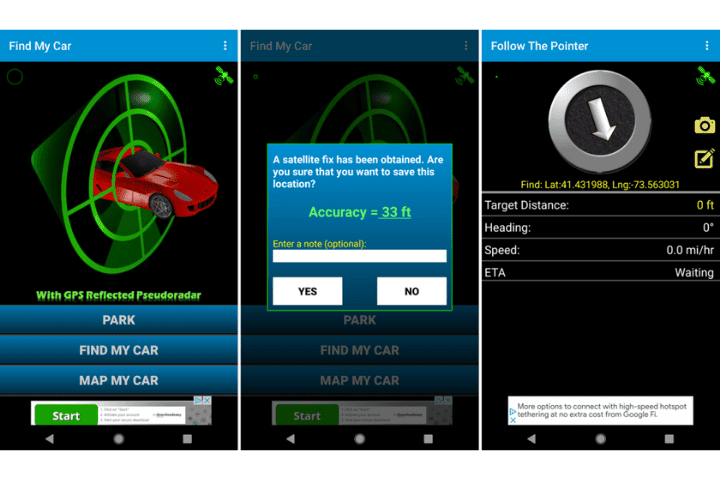 Price:
Freemium
Offer in-app purchases starting from 12 kr. per item
Downloads:
Features:
GPS
Four Navigation Systems
Internet not required
Description:
This GPS Navigator will help you find your car with navigation that fits your preferences. You choose between standard map navigation or three options available offline.
Best renting trailers apps
Freetrailer
Price:
Freemium
First rental period is free
Online reservation for 29 kr. DKK
Optional insurance for 49 kr. DKK
Extra rentail period for 199 kr. DKK
Downloads:
Features:
Quick and easy
Avoid Queues
250+ rental spots
Description:
With the help of this app you can easily rent a trailer at the moment you need it, and in the most convenient way. No more waiting in line, picking up keys, or comparing prices.
Best apps for tracking your EV expenses
Spritmonitor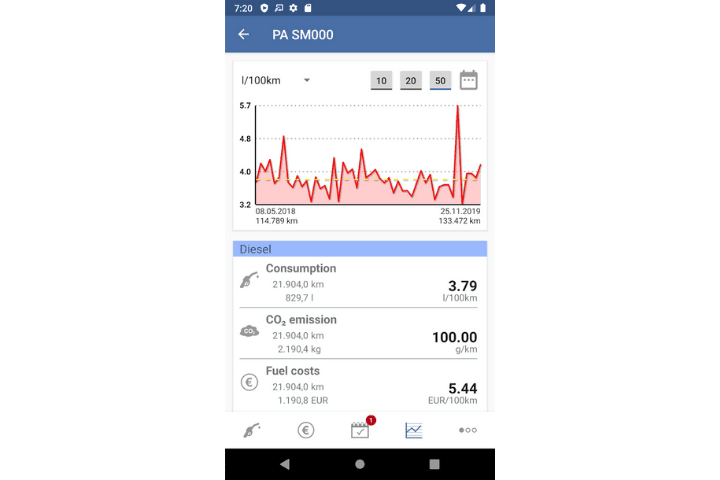 Price:
Freemium
Offers in-app purchases from 9 kr. per item
Downloads:
Features:
Reminder function
Compare your consumption
Graphical evaluations
Description:
Spritmonitor has become popular among EV users who want to manage vehicle expenses. The app will keep you up to date with reminders on important events, including car maintenance and safety inspections.
Drivvo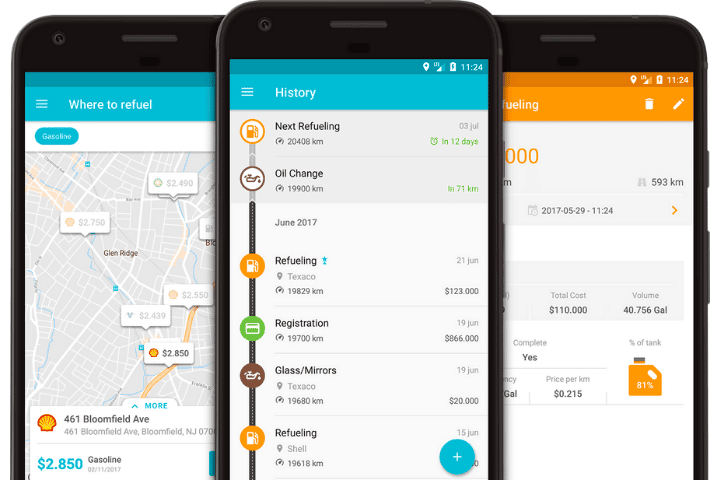 Price:
Freemium
Pro version available as annual subscription for 37 kr. DKK
Downloads:
Basic Features:
Service reminder
Manage multiple vehicles
Expense reports
Description:
Drivvo helps you keep an overview of your expenses as well as remind you of preventive maintenance. It supports an overview of multiple cars making it a good option for private owners of multiple vehicles as well as for professional use.
Stack up your ultimate EV drivers tech
Whether you are on the road, searching for service, or looking to profit off your chargepoint, there are several apps that can help you.
What are your thoughts on these top EV apps? Did we miss any great ones?