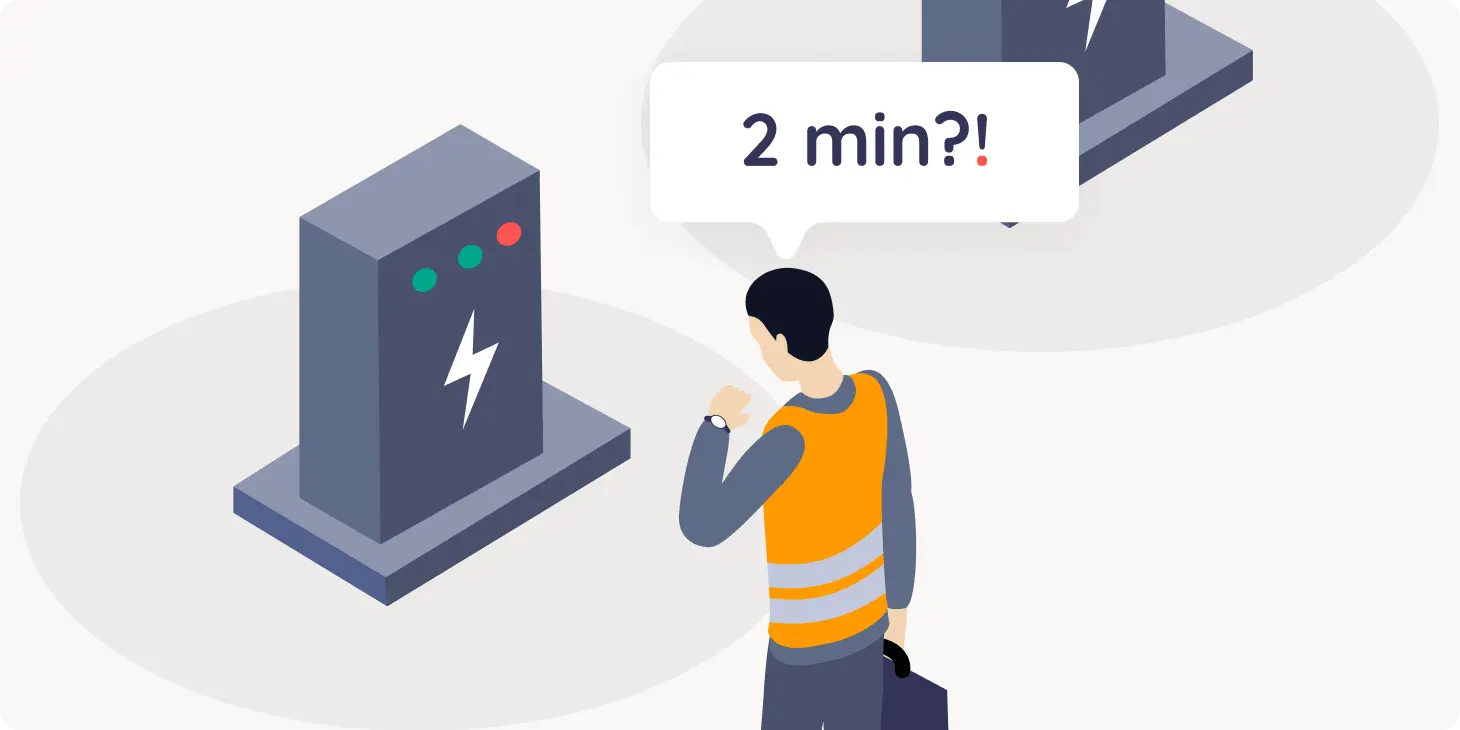 We often talk about how easy it is to add your charge points to Monta's Portal. In this blog post we are going to walk you through just how effortless the process really is.
First, know that you have two ways to do this: (1) add charge points one-by-one, or (2) bulk add charge points. In either case, to start off you need to first and foremost create a Team - this is fundamental. 
See here how to create a Team in the app and in the portal!
How to add charge points one-by-one
Option A: Adding one charge point at a time
Duration: < 2minutes 
This first option of linking charge points to Monta is often used if only 1-3 charge points need to be connected. After setting up a team, all you need to do is the following three steps:
Step 1: Add the charge point to your team in the app or in the portal
Step 2: Insert the charge point details by following the steps shown in the app or portal
Step 3: Connect the charge points to Monta* by following the steps shown in the app or portal
*Note on Step 3: Some charge points require you to install Monta on it before you can connect it to your Monta account. In this section of our guides, you can search for your charge point brand and the installation steps needed for it. In all other cases, use the guides linked under Steps 1 to 3 above.
Option B: Adding 'Powered by Monta' charge points 
Duration: < 30 seconds
Are you using a CTEK, EN+, GARO, LinkCharging or Zaptec charge point? Lucky for you, these manufacturers decided to have their charge points powered by Monta. This means Monta comes preinstalled in the box, which makes adding and connecting the hardware to Monta even easier and faster.
All you need to do is scan the QR code on the box and give your charger a name - see here:
If you are a manufacturer and curious about Powered by Monta - reach out here.
Your options to add many charge points at once
Option A: Bulk add charge points
Duration: < 1minute
To bulk add charge points, simply upload a list of the charge points' Names and Serial numbers in a (semicolon separated) CSV file in the Monta Portal. This seriously cuts the workload of adding and integrating a site or multiple charge points from around 30 minutes to 1 minute. 
Watch this video to see how easy it is:
After doing that, you have to connect the charge points to Monta by simply following the steps shown to you in the Portal.
Option B: Instant site import - COMING SOON
Duration: < 30 seconds
A full charge point site can now be directly transferred to our Portal with a single click. Once again, this new feature will save you a lot of time when setting up multiple charge points or charging sites. For the moment it's only possible with Zaptect's charge points, but this is just the start! Easee boxes are next and many others will follow. To transfer a Zaptec site to the Monta portal, you choose 'Zaptec API' during the upload and that's it.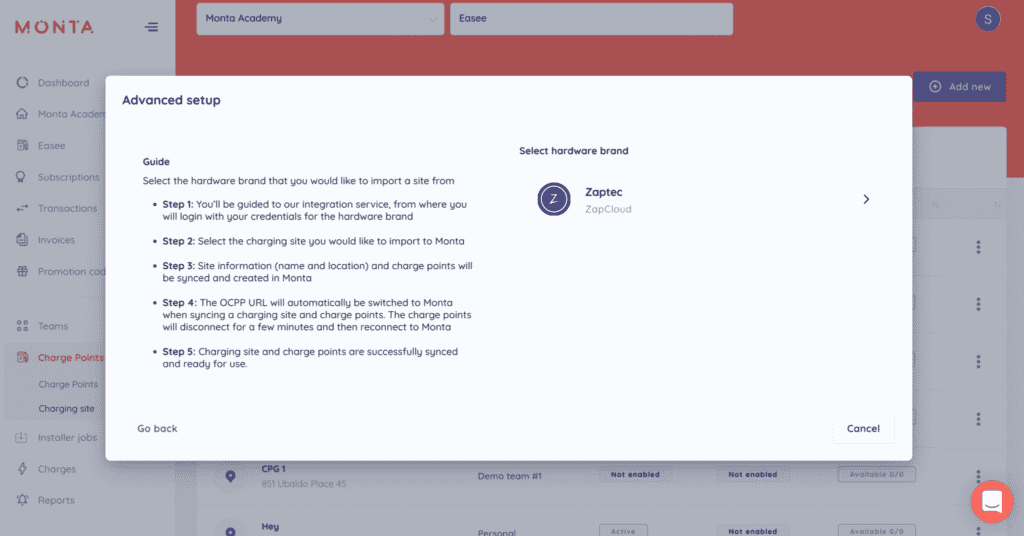 This way, all charge points are automatically connected to Monta. It doesn't get much easier than that!