EV charging

software built for installers

Are you tired of struggling with complex systems and daily challenges when installing charge points? As a charge point installer, your time is valuable and you need a solution that is efficient and easy to use. That's why Monta's Charge Point Management System (CPMS) is designed to adapt to your needs.


Get started
Quickly find what you're looking for:
Partner with Monta for hassle-free
charge point installations
Here's what you can expect:
Simplified setup
Monta's user-friendly software facilitates the installation process, allowing you to focus on the installation itself and reduce installation time.
Advanced remote diagnostics
Our advanced diagnostic tools enable you to identify and resolve issues remotely, saving time and money, and reducing inconveniences to clients.
Ongoing support
Need help with updates, maintenance, and troubleshooting? Our robust support team ensures all chargers function optimally, giving clients peace of mind.
Streamlined project management
Unlock efficient project management with our platform, making it easy to transfer chargers to your customers, get installations up and running quickly, and serve unlimited use cases to increase revenue.
Competitive edge
Partnering with Monta means you can offer clients the latest technology and stay competitive in the market, helping you win more deals and grow your business.
Say
goodbye to the inefficiencies

of multiple platforms

Choose Monta's CPMS and take your work to the next level.

Pre-site settings on Portal
On-site hardware settings
Charge point customisation
Prepare installation projects on the "Installer Jobs" page before going on-site.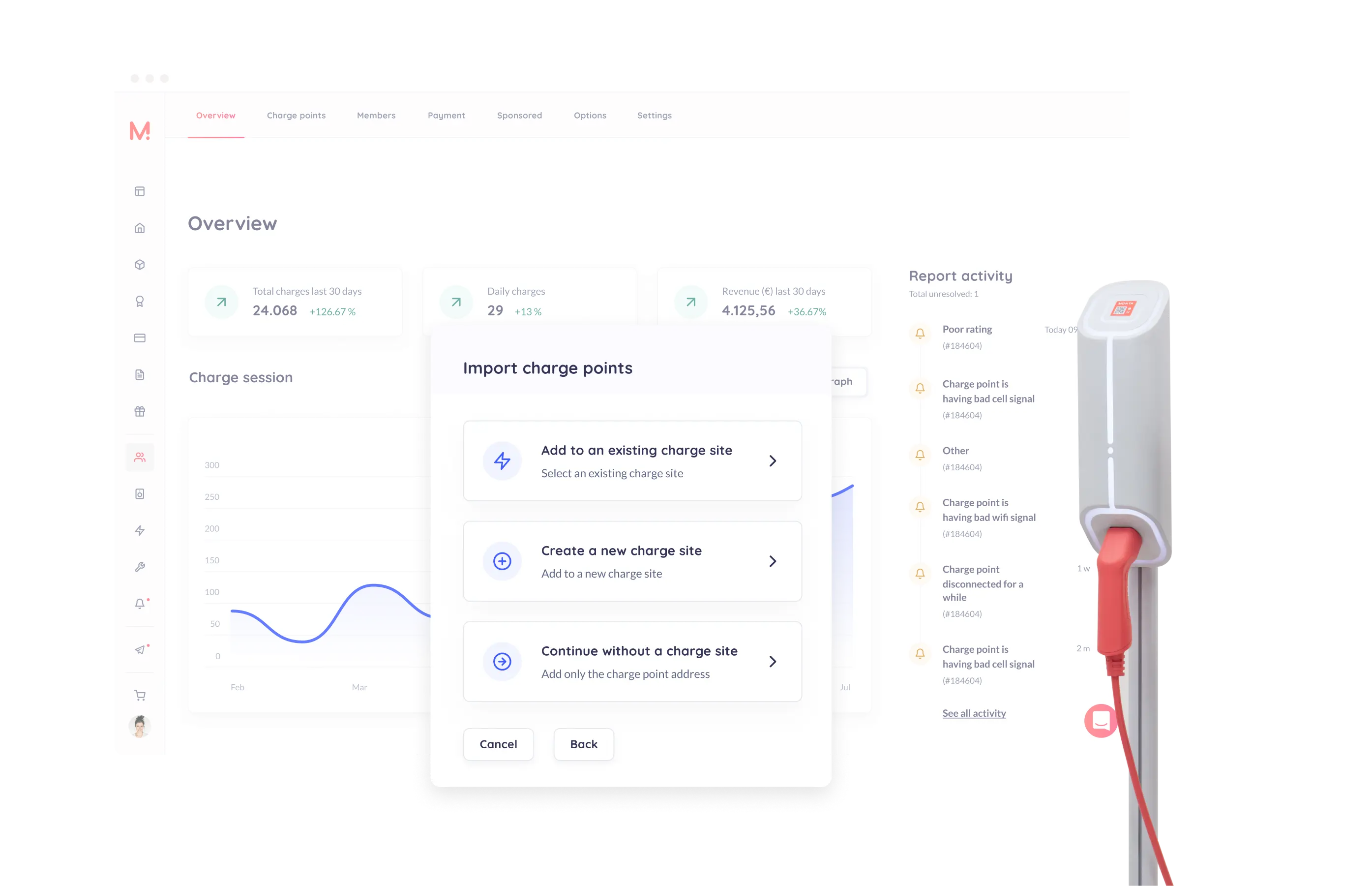 Install the charger, establish an internet connection, and connect the charger to Monta's backend.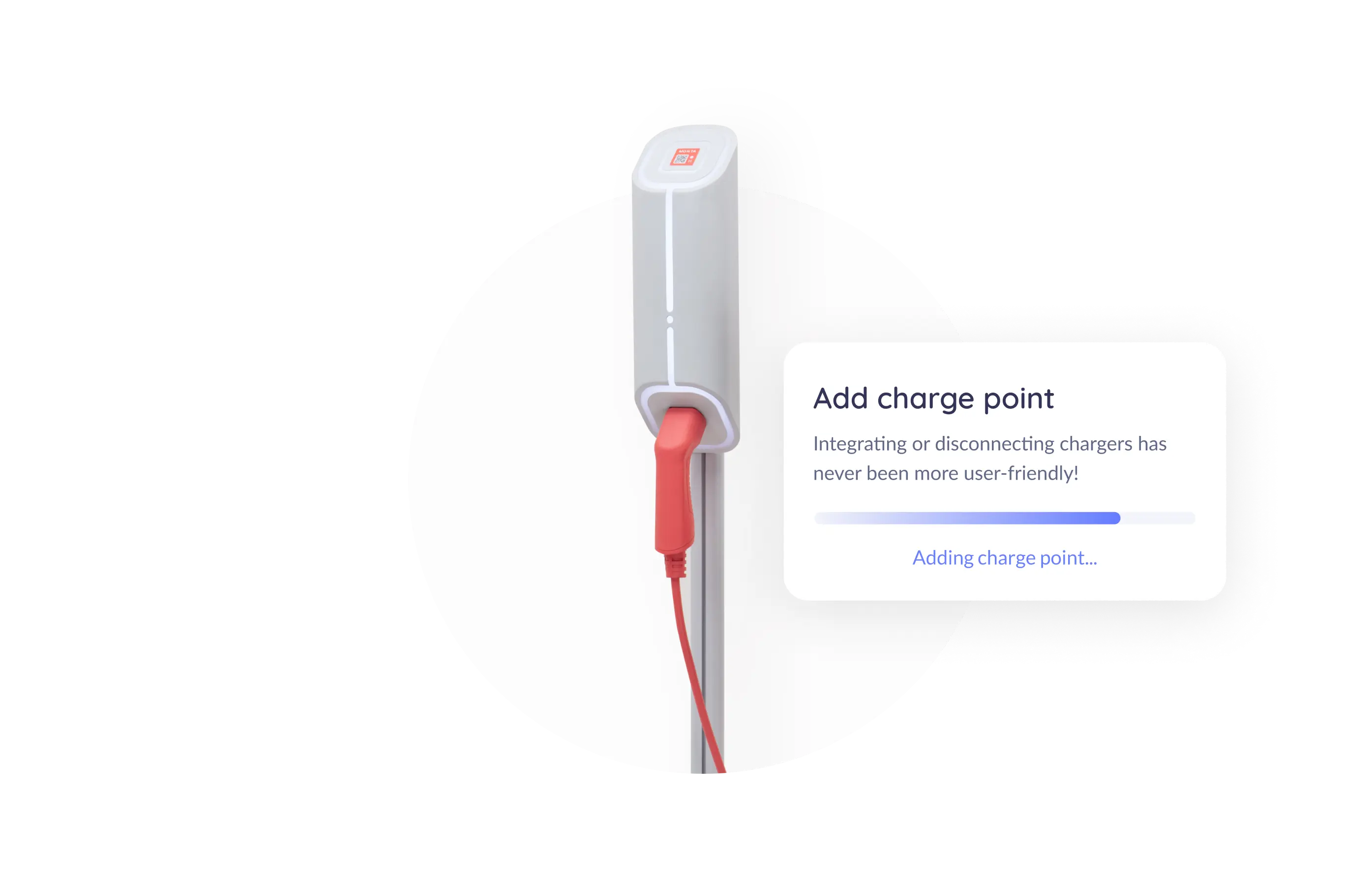 Set up LoadBalancing, transfer ownership, or operate chargers yourself.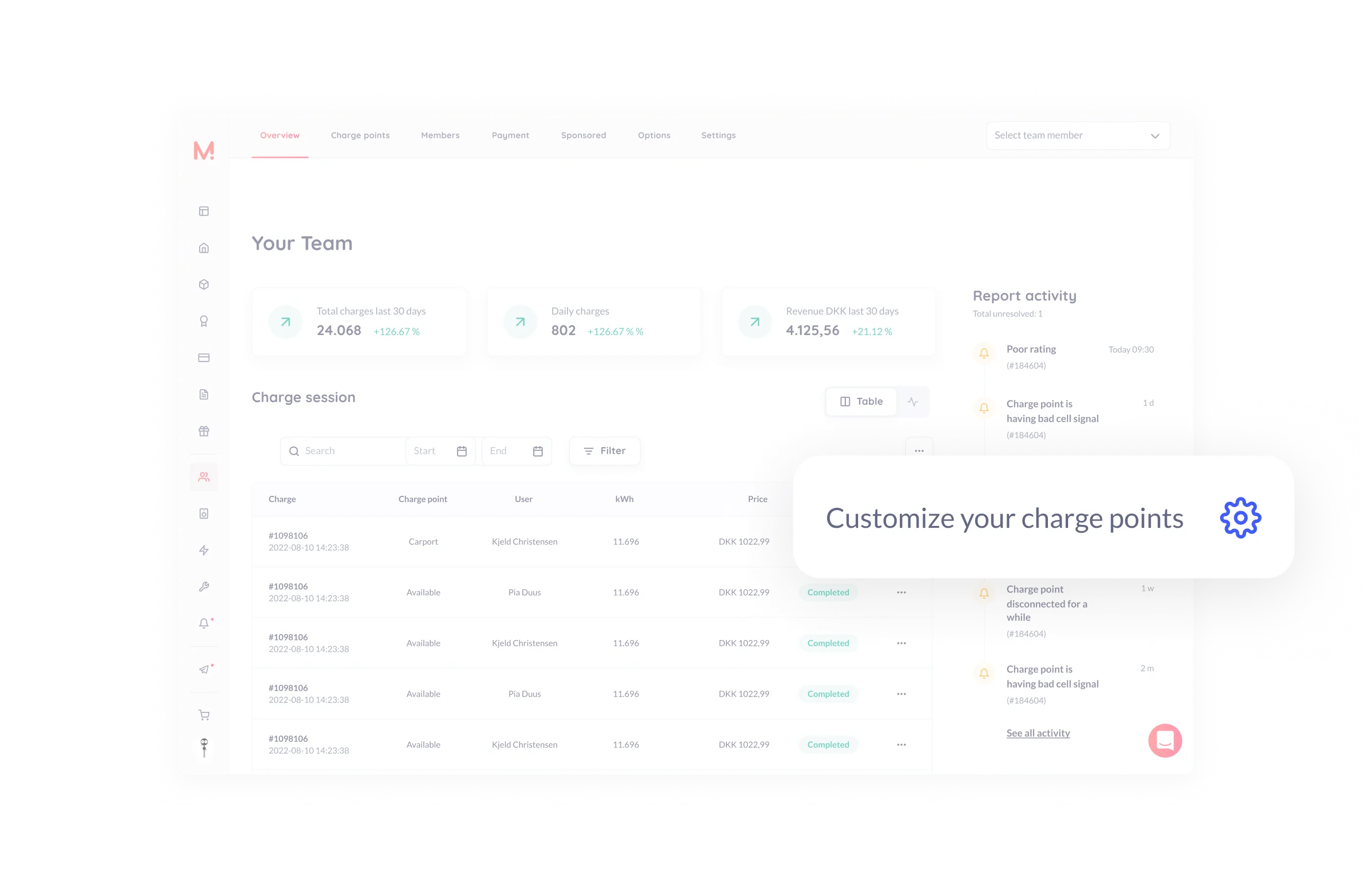 Your all-in-one charging solution

Manage every aspect of your work in one place. Get a complete overview of all your chargers, users, and transactions and enjoy all the benefits of using the most flexible and advanced solution on the market.
With Monta's CPMS, you can:
Bulk add and connect chargers
Say goodbye to manual installations and hello to quick and efficient setup.
Prepare installation sites remotely
Add chargers to the Monta Portal and prepare in advance all the details you need on-site (list of charge points, serial number, connector, and any special notes) via the "Installer Jobs" page.
Transfer ownership of chargers/teams
Easily transfer control of a charge point or team to the site owner after setting it up for them, so they can manage it themselves.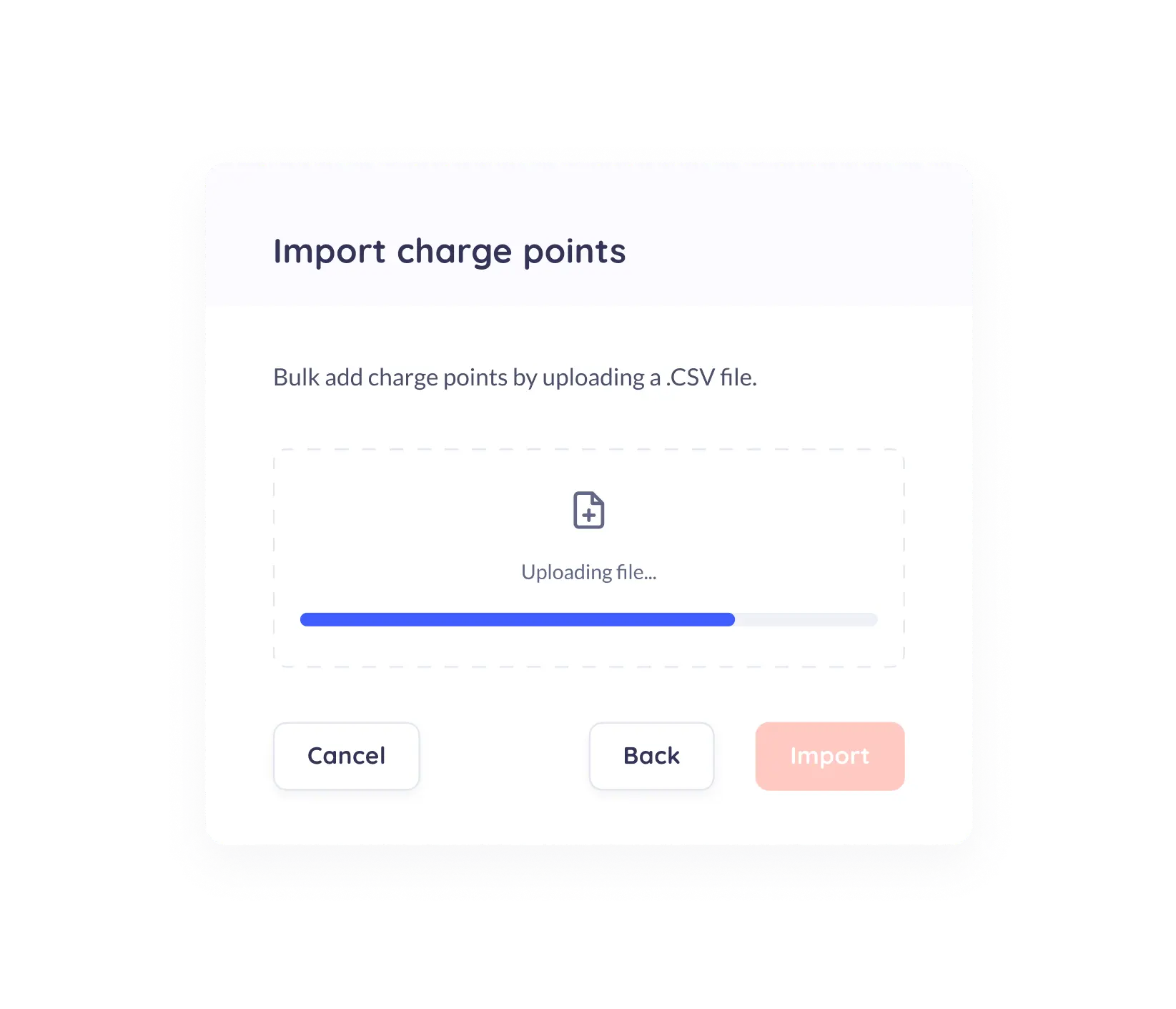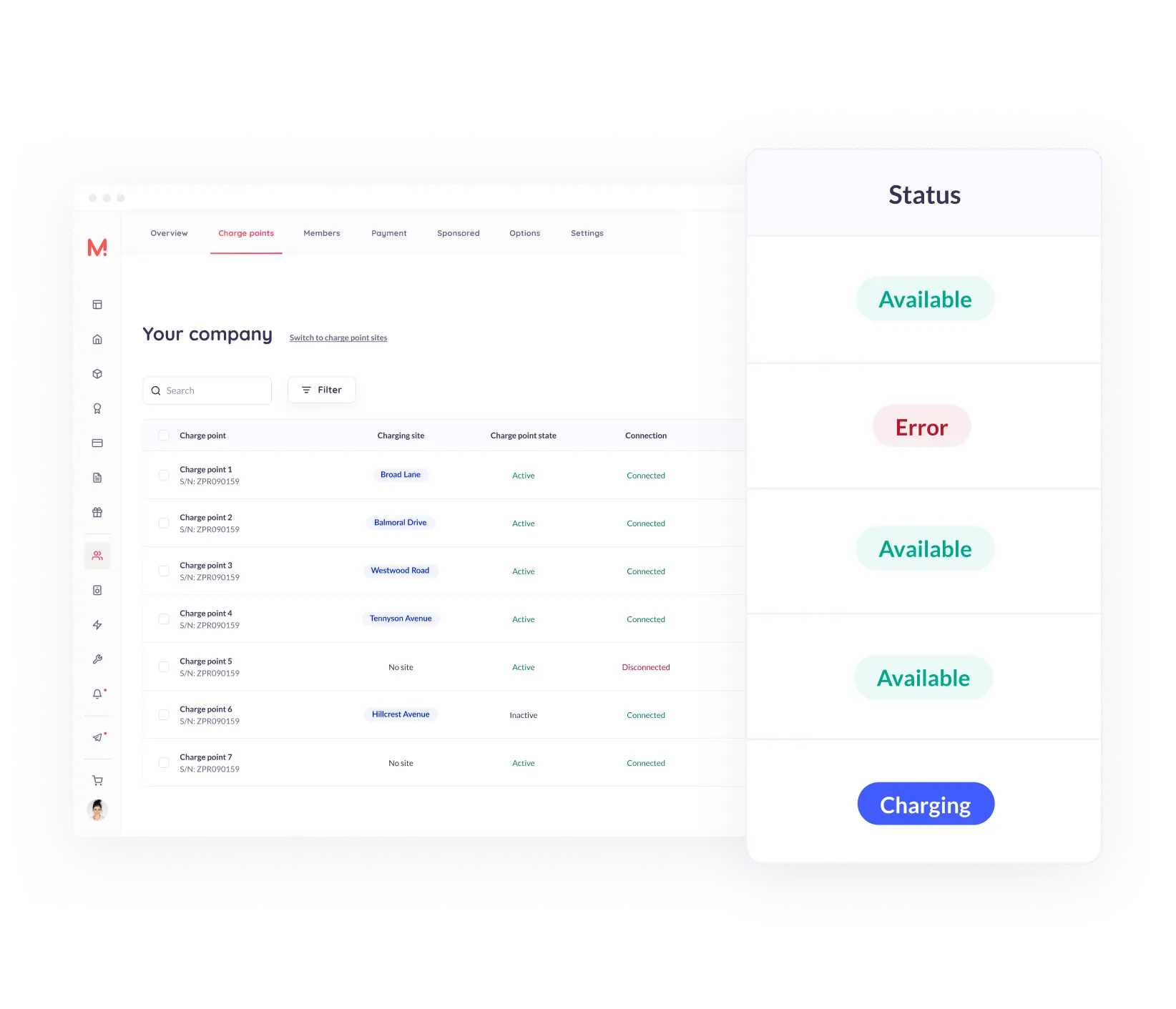 Track installation status
Monitor the status of all installation tasks on all your sites via the "Installer Jobs" page.
Invite team members via a Join code
Let team members join a team themselves instead of manually adding them one by one.
Manage multiple sites or projects
Create Teams to separate between different customers/projects or manage multiple operator accounts under the same "Umbrella".
Invoice and collect payments automatically
Say goodbye to manual data entry and spreadsheet tracking. Monta integrates with multiple payment gateways, giving you the flexibility to choose the payment options that work best for your business.
Support customers remotely
Customers can assign tasks to you and give you access to their chargers for remote troubleshooting.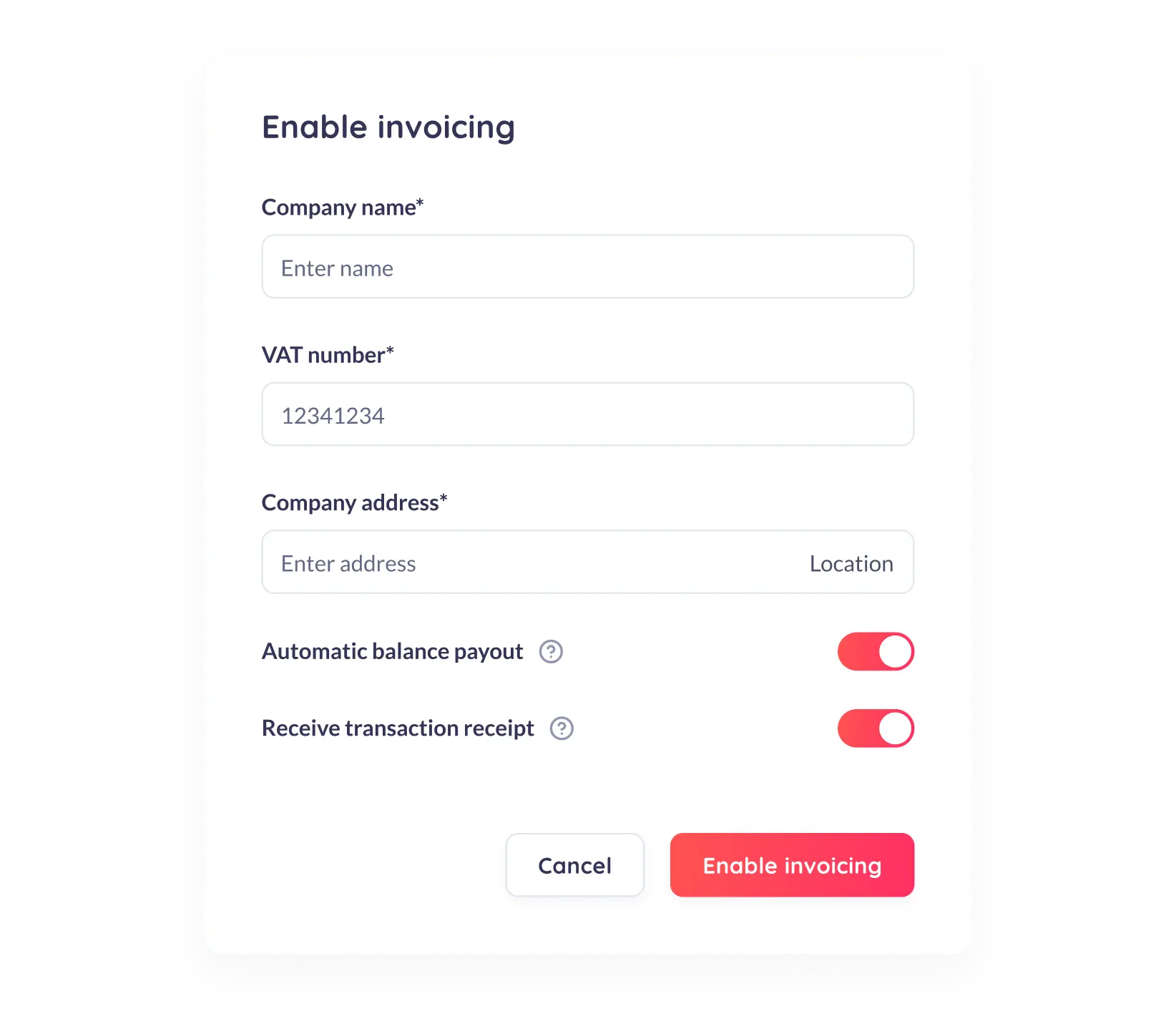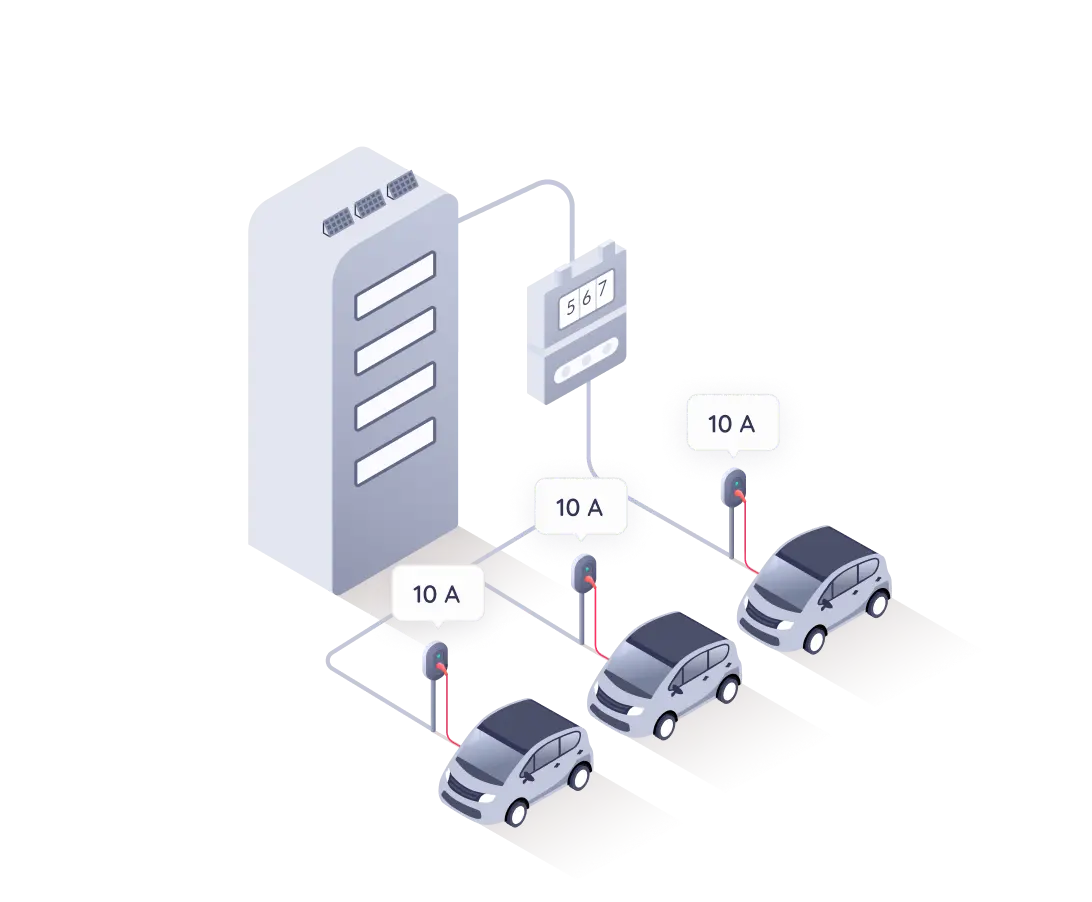 Set up load balancing
Monta's LoadBalancing feature supports a variety of load balancing techniques, which not only ensures efficient energy distribution among your chargers but also maximises the efficacy of your energy utilisation.
Gain more revenue
Offer peace of mind to your customers via additional services (e.g. extra customer support, maintenance, warranties, etc).
More time to focus on your
business
With Monta, optimisation and automation make your work easier. Minimise your admin work, reduce downtime and maintenance costs, and focus on what you do best.

Self-healing
We work closely with manufacturers to keep chargers operational and have a self-healing algorithm to fix bugs and errors automatically.
User autonomy
We give your users the ability to help themselves and not have to rely on you for everything.
They can order charge keys themselves, block them if they get lost, and customise their chargers via the app and Portal.
Delegate admin work
Transfer ownership of the charge points to site owners and focus on what you do best. Let someone else manage them once your job is done.
EV software made easy

Setting up an EV charger? With Monta's CPMS, it's straightforward and you'll be on track in no time. No more puzzling over long manuals or constant troubleshooting.

Our CPMS is designed to make managing multiple charge points easy, helping you reduce admin tasks. So, free up some time and stay focused on the bigger picture. If your current CPMS is a hassle, consider this a fresh start. Choose a solution that truly supports you.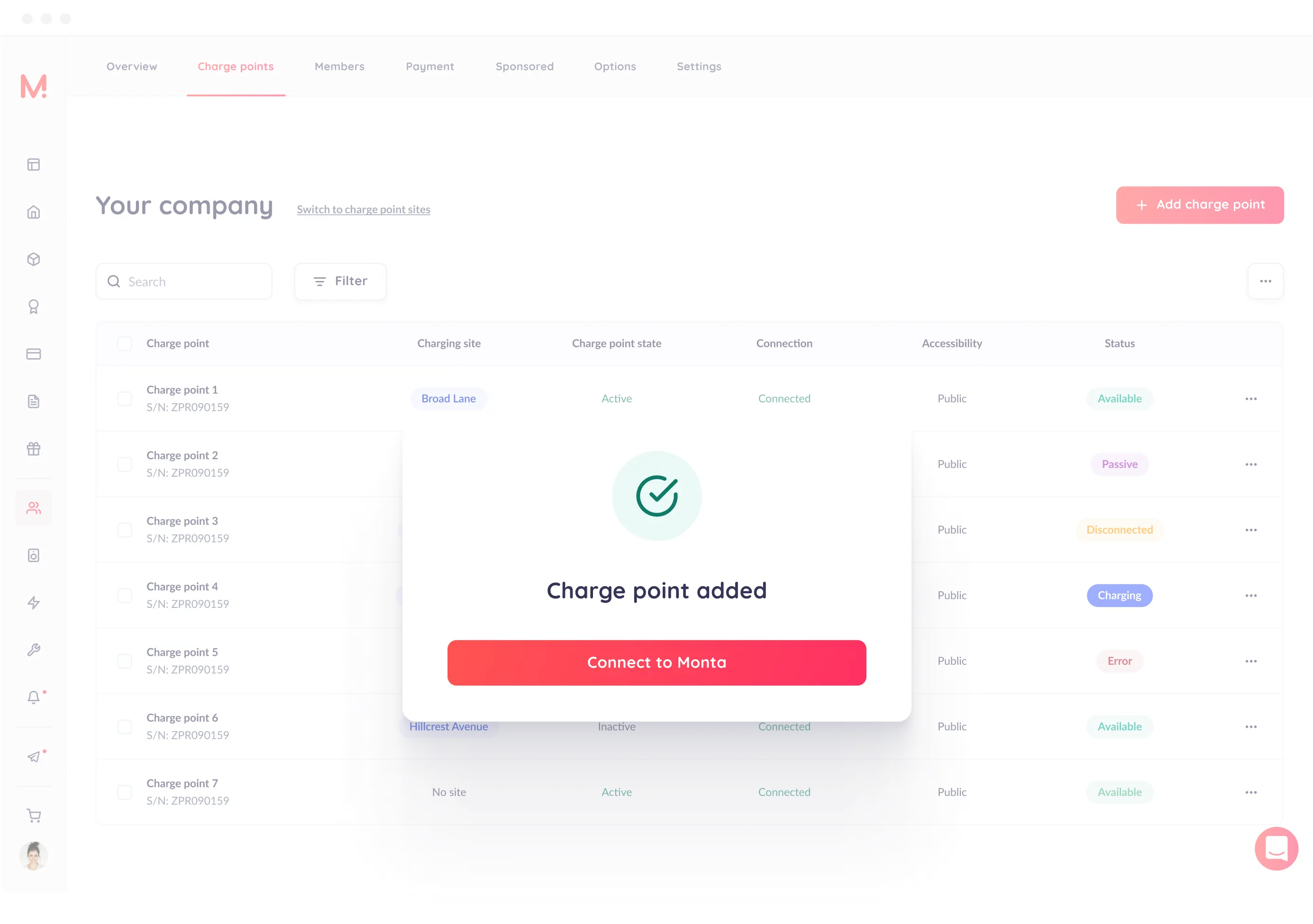 Lightning-fast installation

With Monta, you can take your charge points live in under 2 minutes. We offer the quickest method for setting up efficient charging sites of all sizes.

Explore models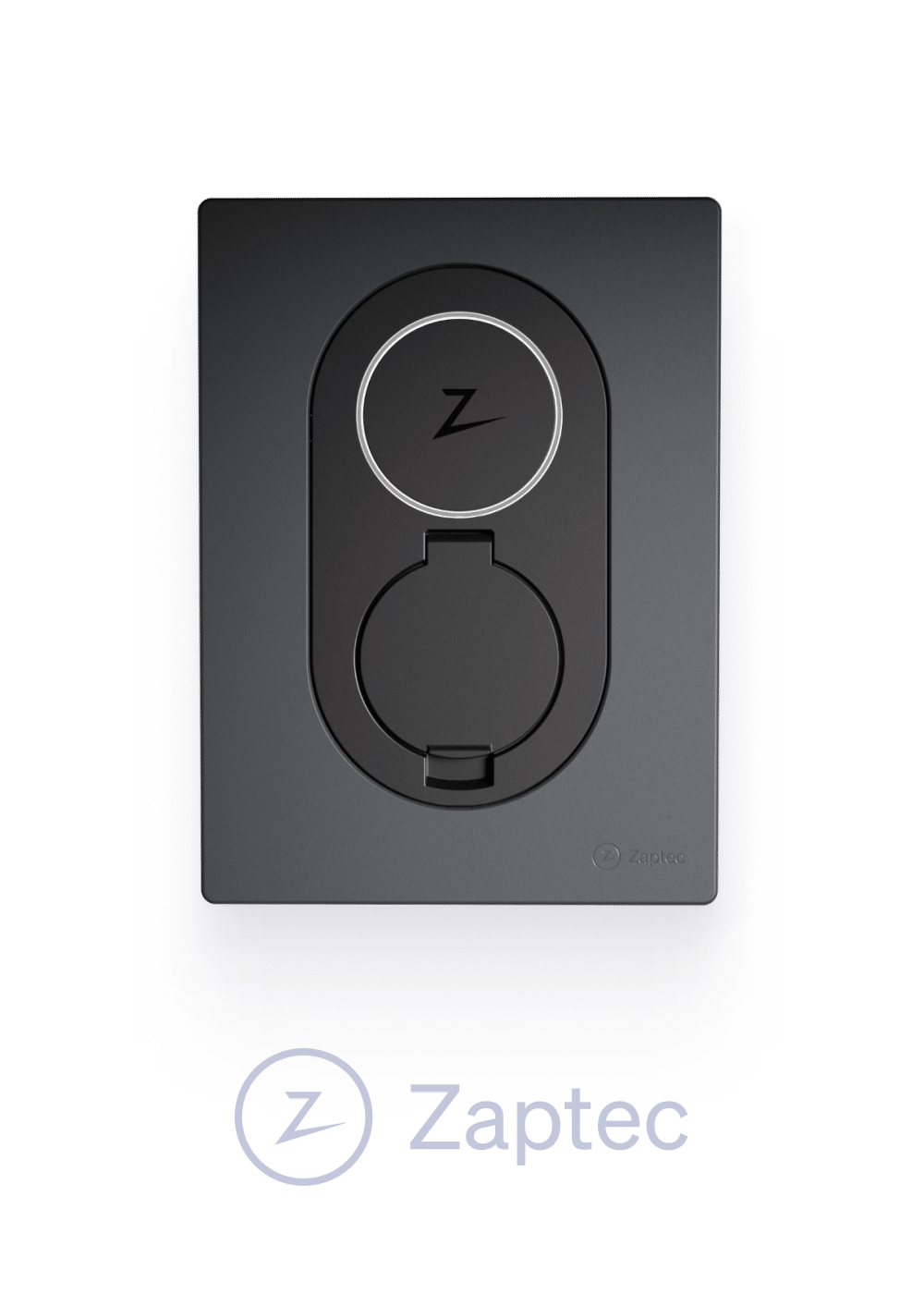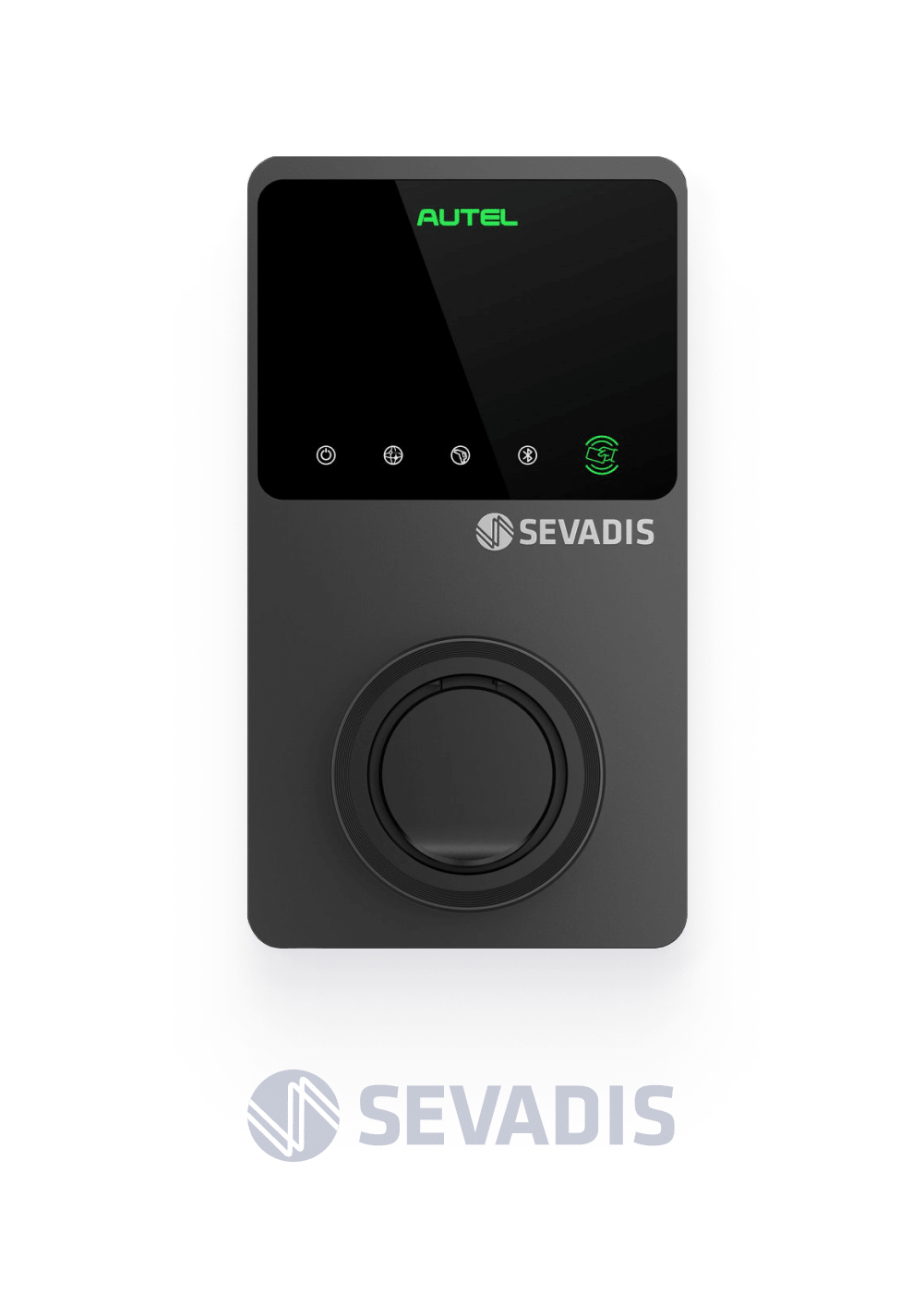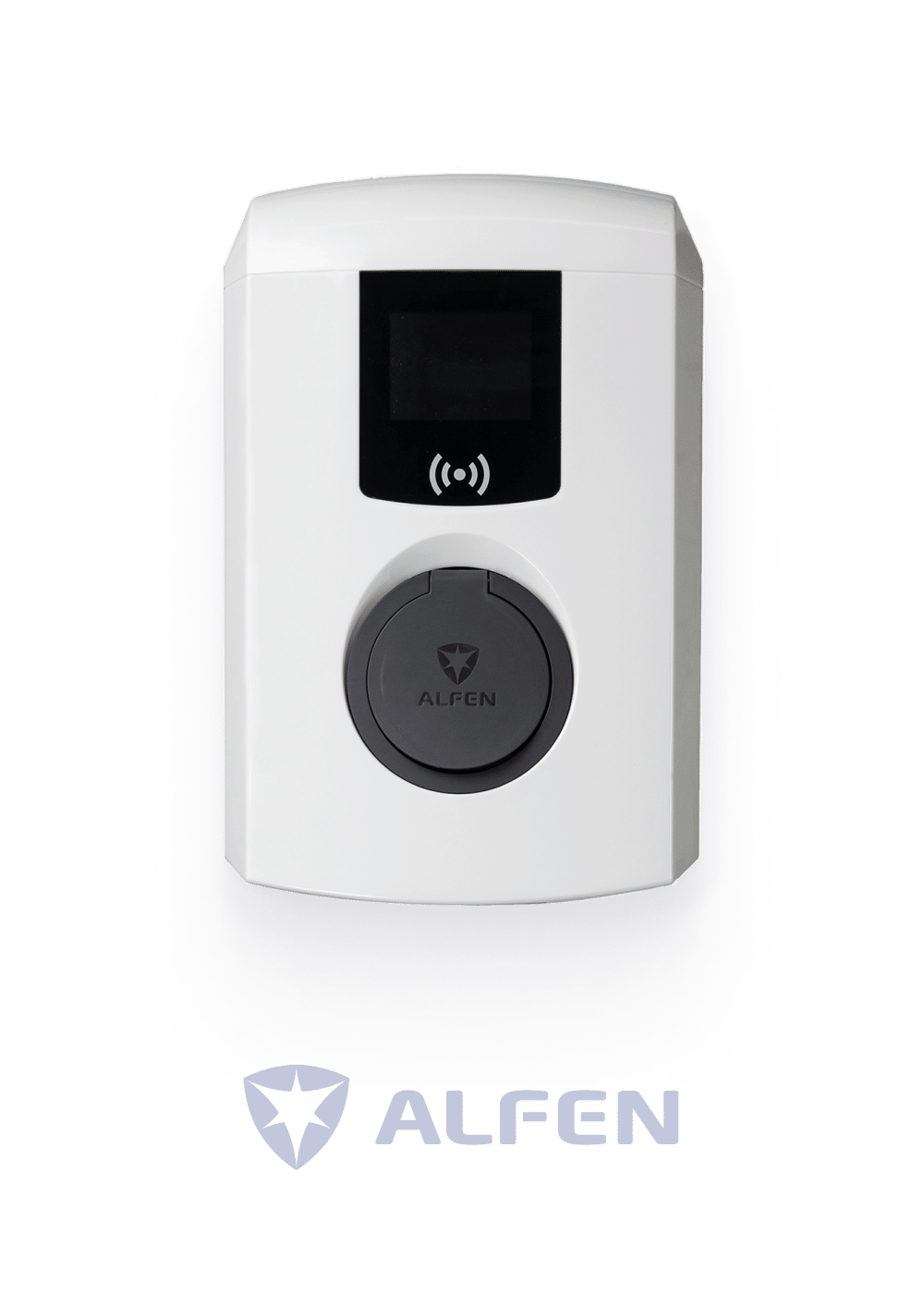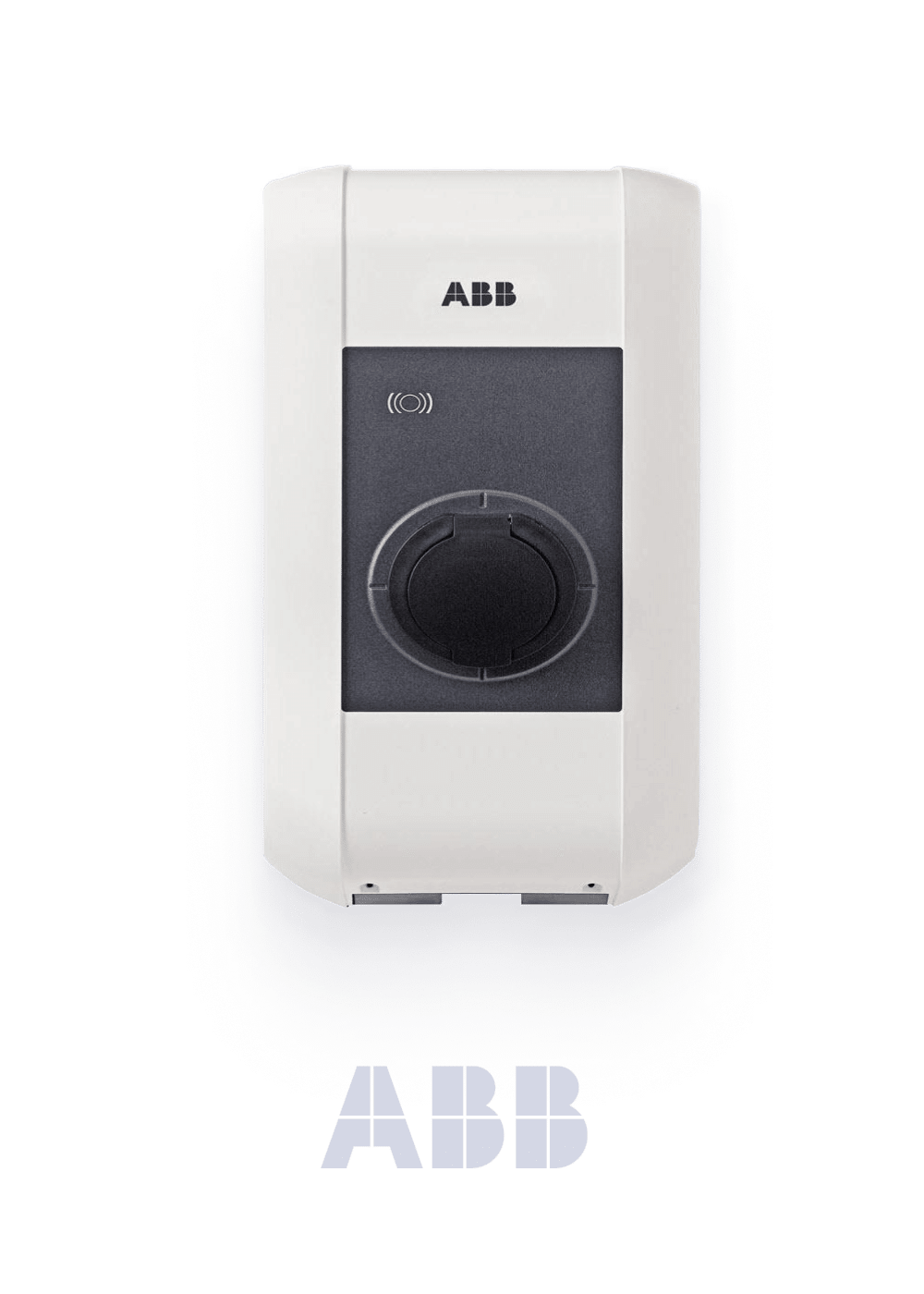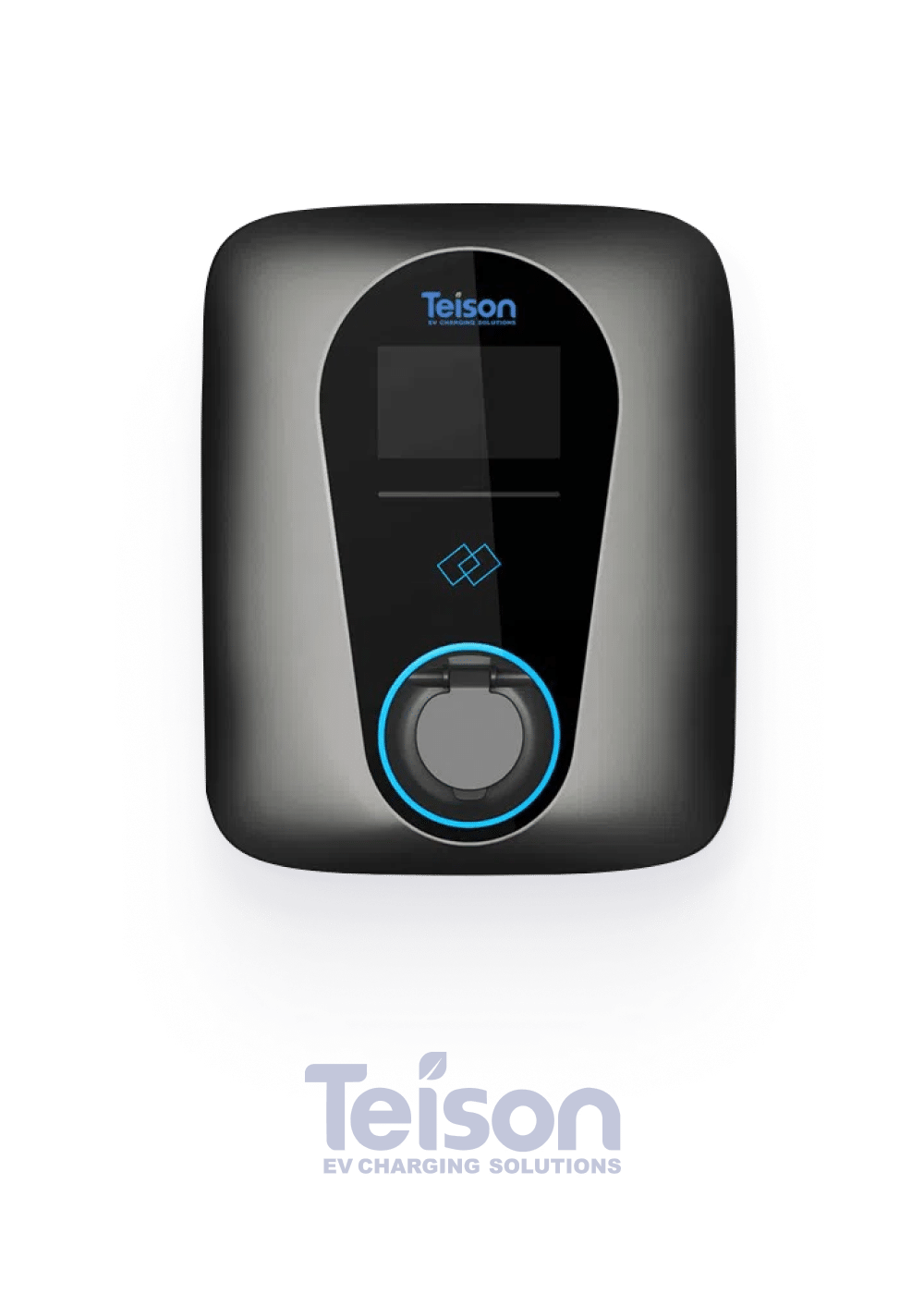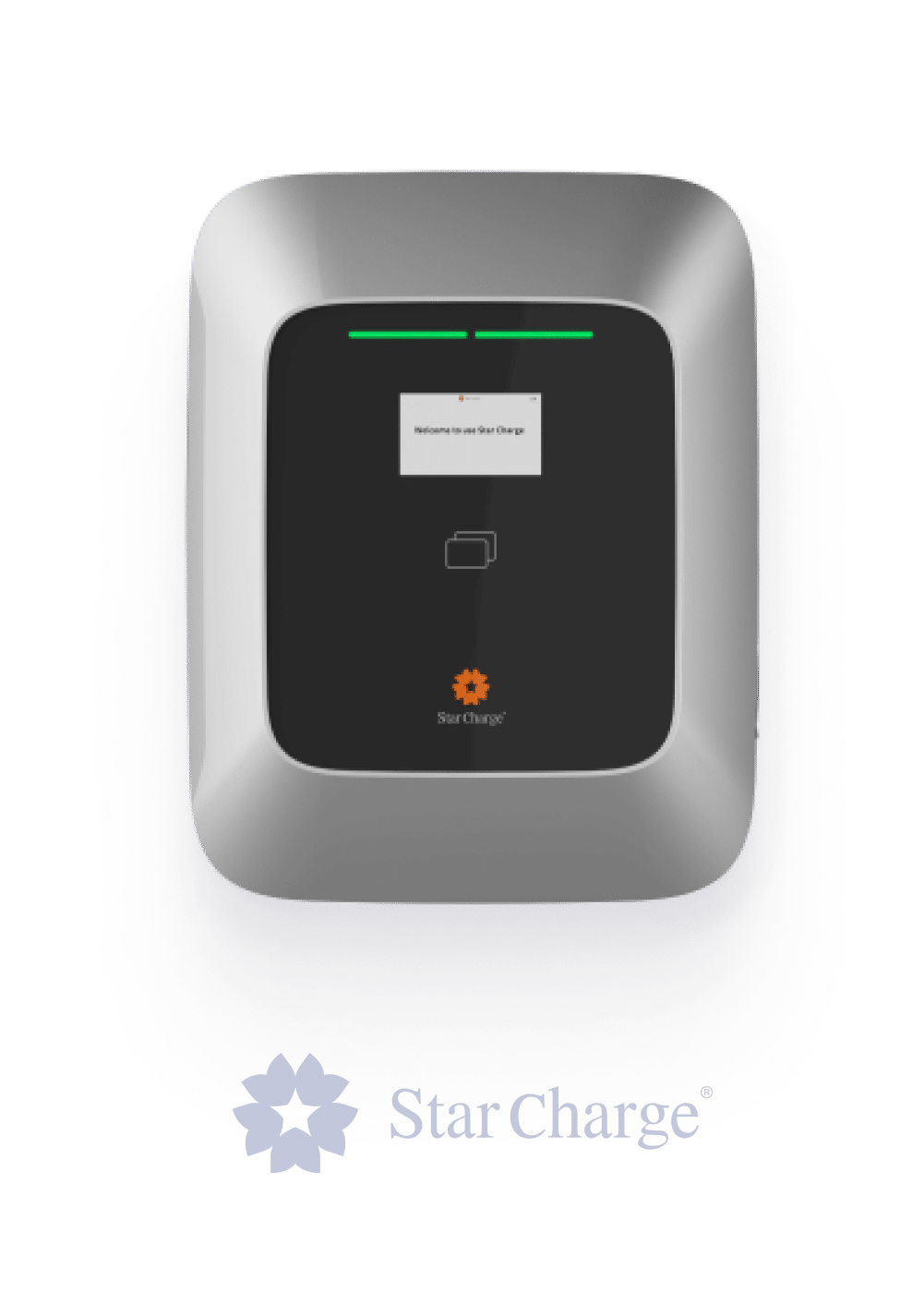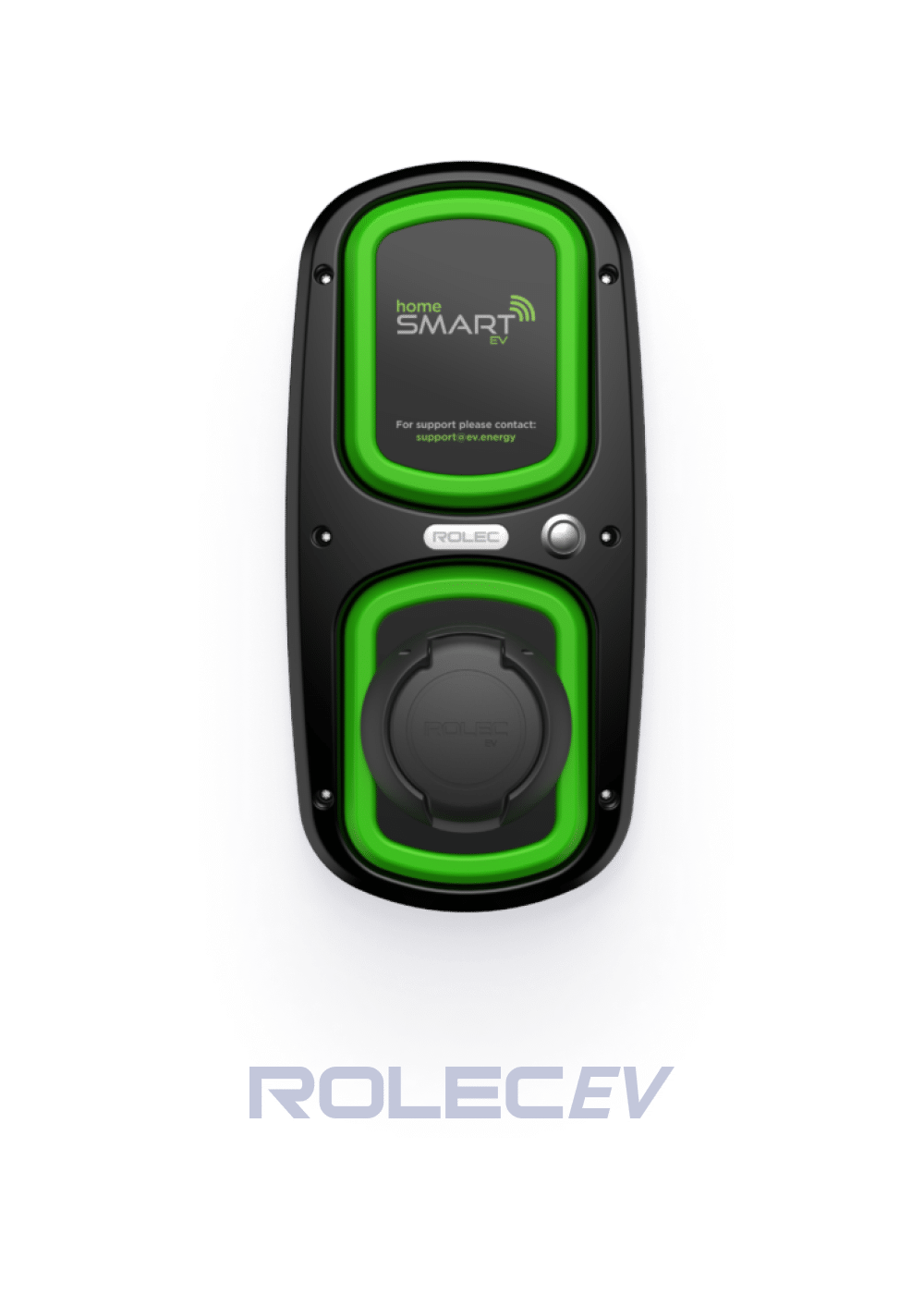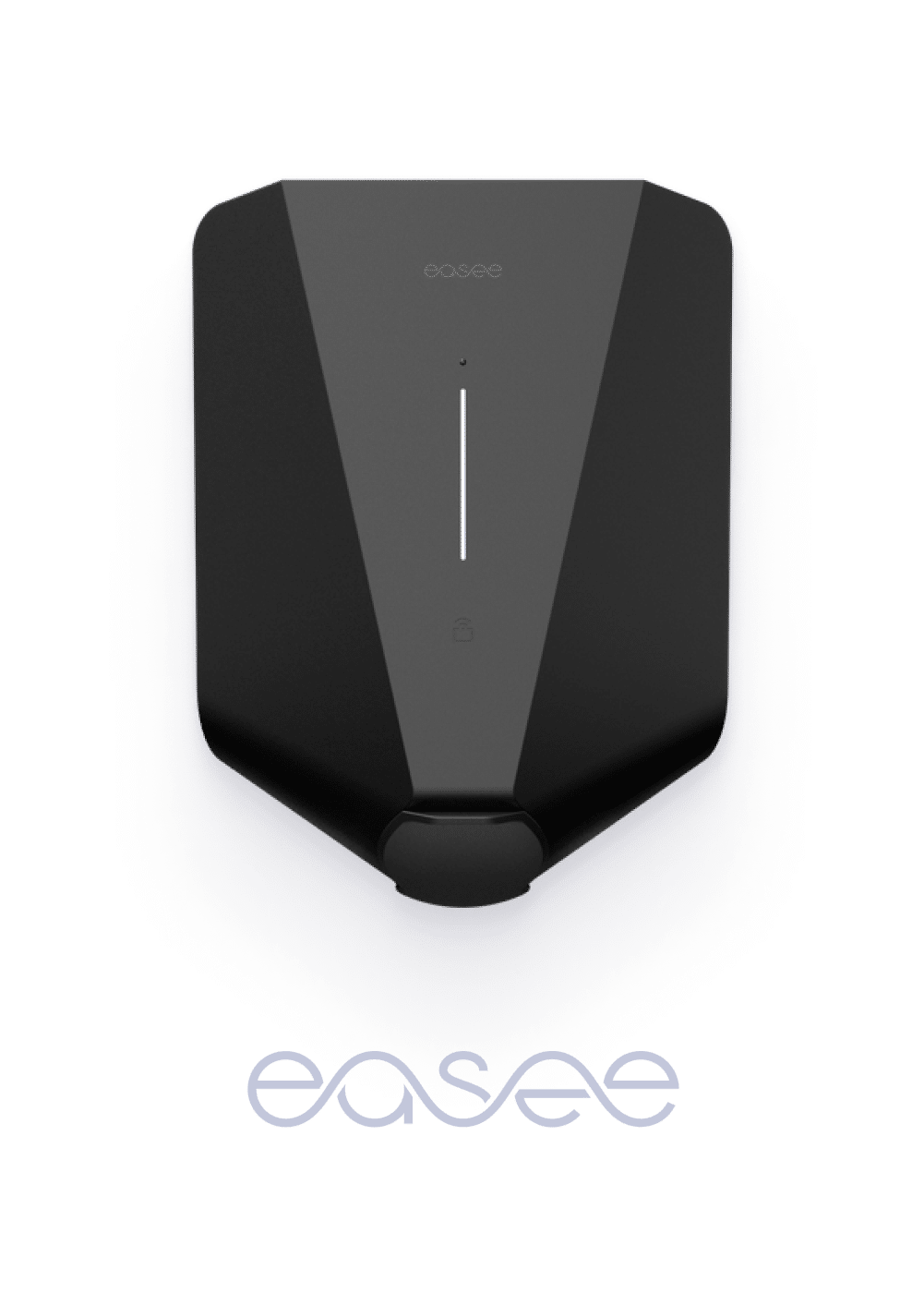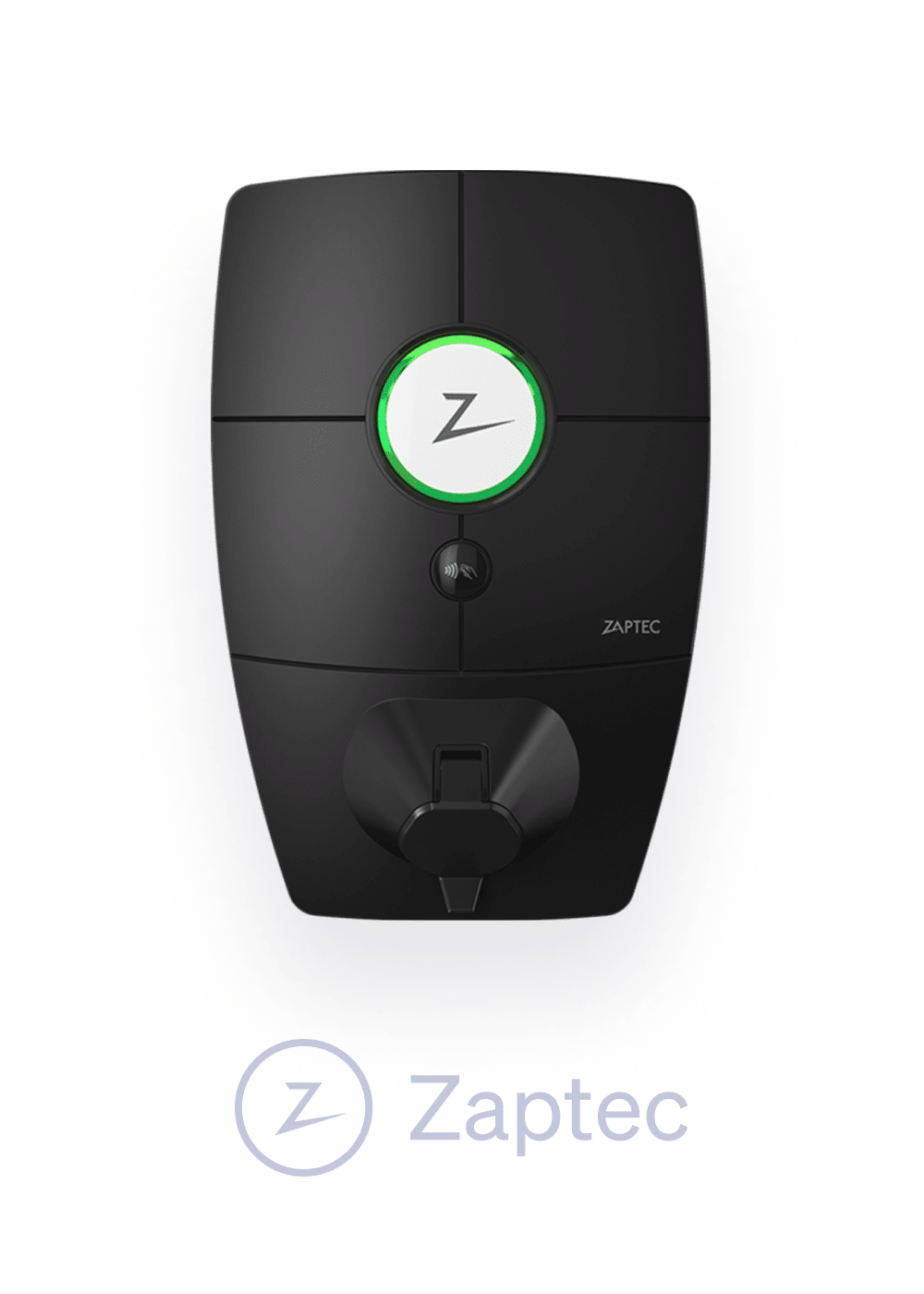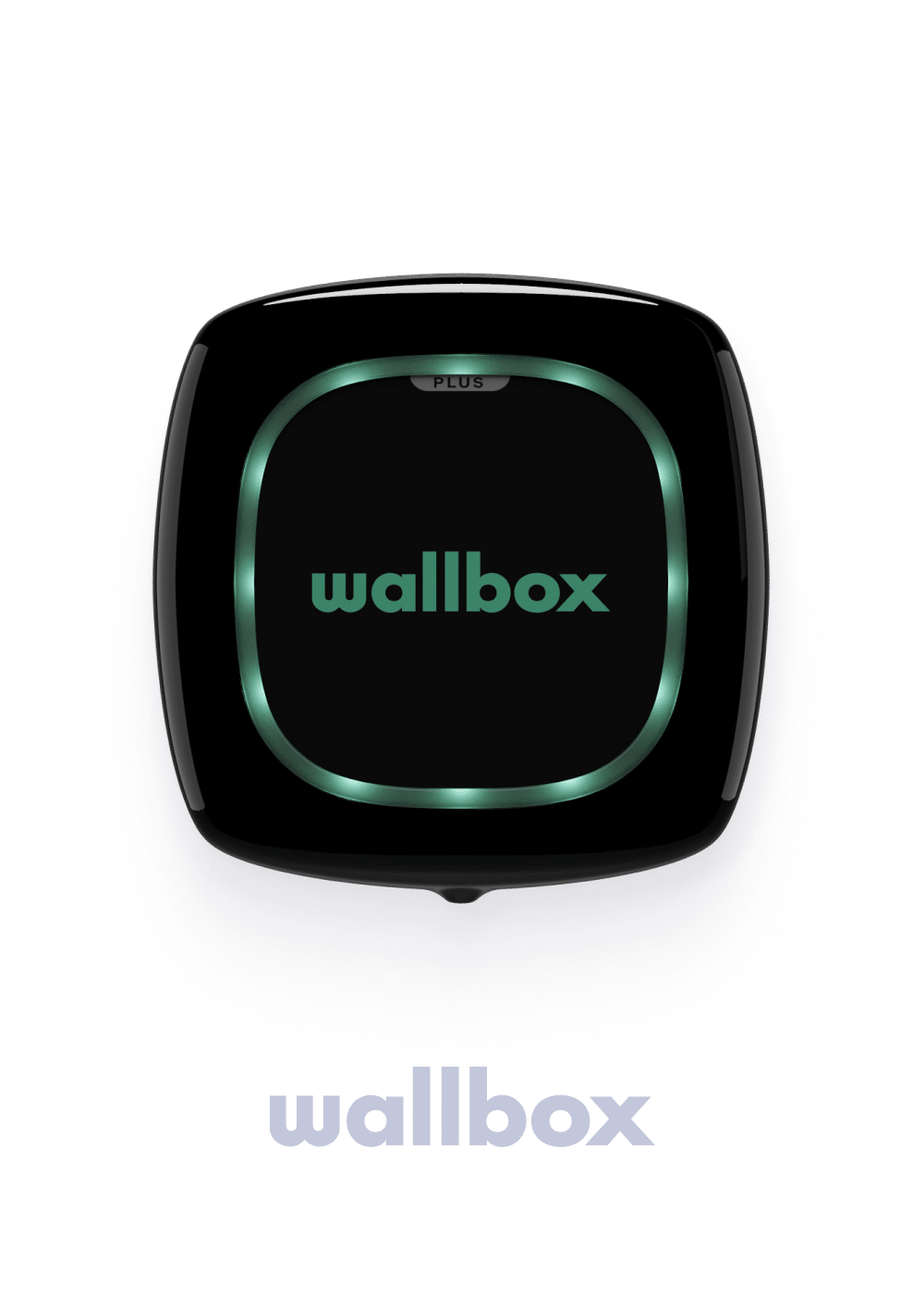 Easy integration
We provide installation guides for each hardware brand and let you know exactly what you have to do on-site via the Installer Jobs page.
Powered by Monta chargers come with Monta pre-installed to speed up the installation process for you.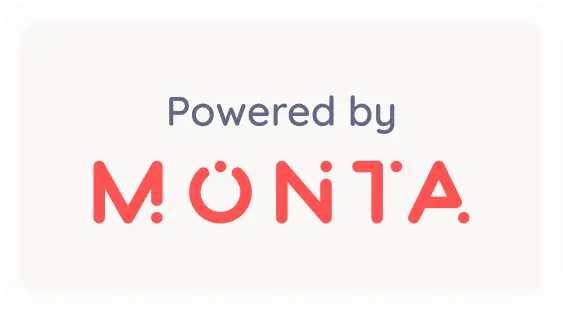 400

+ supported charger models

Monta supports 400+ AC and DC charge point models. Choose the hardware that best fits your client's needs and serve a wider range of clients.
"We used to go through 700 - 1000 rows in Excel Sheets every time we needed to make a payout to our customers. Being onboarded on Monta's Marketplace where everything runs digitally, we saved 24 hours of manual work each month and our recurring revenue has gone up by 117%."

Plans for every business setup
Whatever your business plans, we've got you covered.
Keep it simple
Install charge points and do nothing more
Efficiently manage charge point installation projects via the Installer Jobs page.
Transfer chargers to your customers and let them take over.
Get small to big charge point installations up and running in no time.
Go advanced
Grow your charge point installation business
Team up with Monta and bid for charge point installations.
Become a certified Monta partner through the Partner program.
Offer additional services:
Onsite charge point repair & maintenance
Different levels of customer support
Financing models for charging stations
… or anything else you can dream up!
Power up your installer business
If you wish to start operating charge points, look no further.
Use Monta to operate and manage charge points
Serve unlimited use cases (housing associations, private charge point owners, etc.) and win more deals
Re-sell Monta and gain new revenue streams
Give your customers effortless EV charging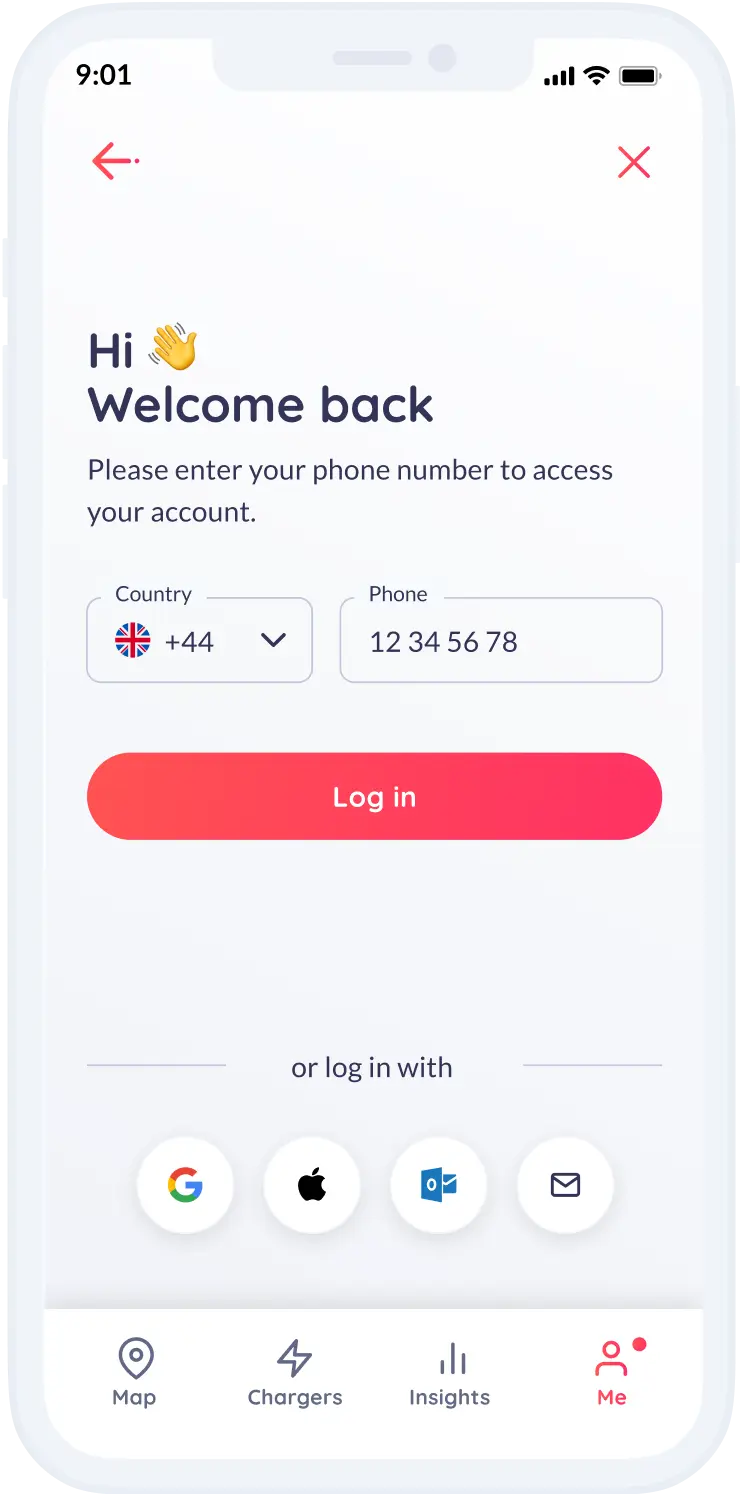 Log in
Open the app and get instant access to EV charging on the road.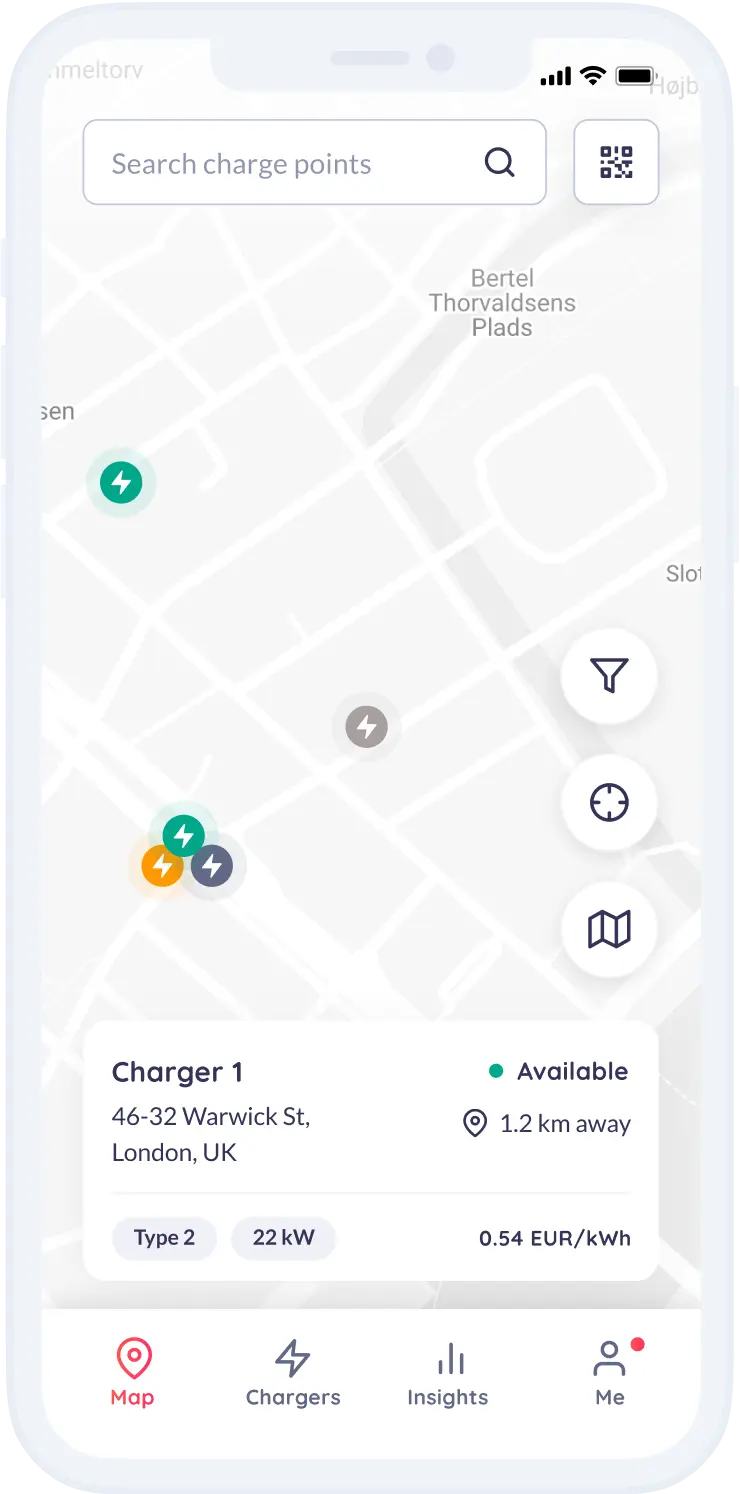 Select a charge point
With
550 000
+ charge points across Europe, choose the one closest to you.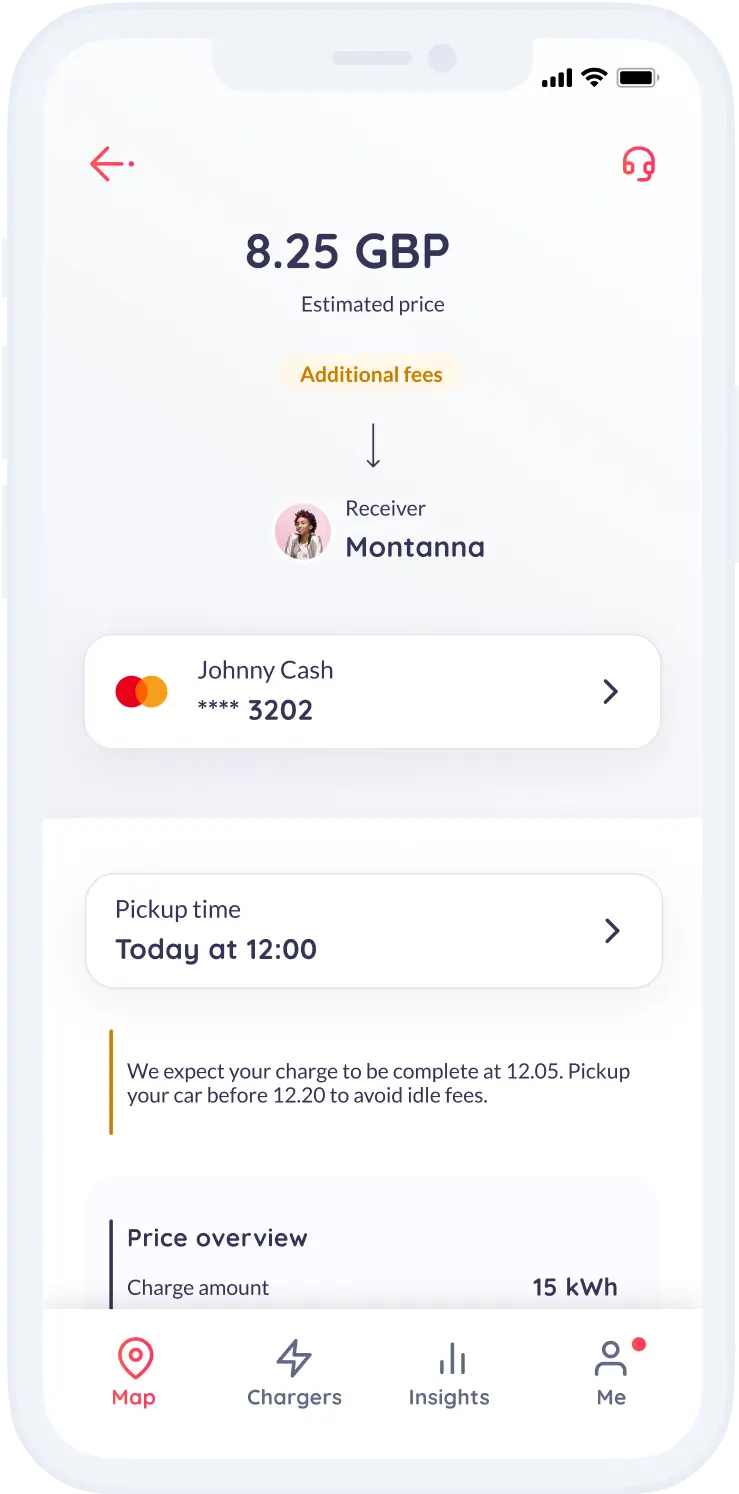 Choose a payment method
Monta supports a range of payment methods from credit card to Google Pay or Apple Pay.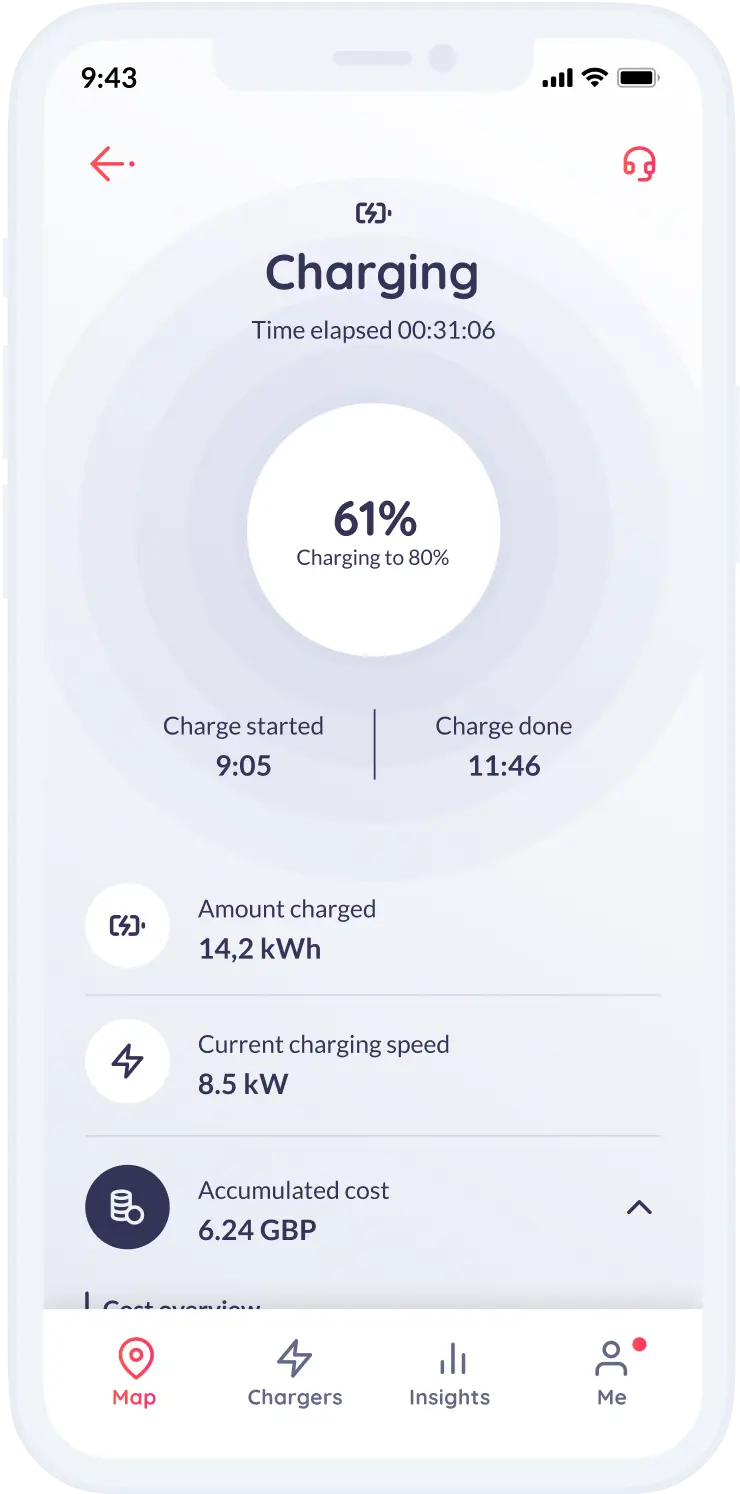 Start charging
That's it! Keep an eye on your charging settings and status.
Setting the standard

in the EV charging market

Keep your customers happy with a great charging experience combined with fantastic service. Monta's CPMS provides a comprehensive and user-friendly platform for managing and monitoring charge points, ensuring your customers have a seamless charging experience.


What your users get:

One app to charge the same at home, at work, or on the road
97% market-leading successful charging rate

Insights into usage & consumption
But don't take our word for it…

Customers

who love Monta

Fantastic! I'm used to using mainly the Kia app, but many others as well. Kia is okay but some are totally useless.
Monta's app on the other hand is spot on! All other apps should follow suit.
Finally, a charge app that adds EV charge value.
Reliable and easy to operate. Good pricing. Excellent charger.
Easy home charging and on the go roaming! Great user interface, so simple to connect to home charger and uses all the great features. Great rates on the roaming networks too, loving it so far!Monta's app on the other hand is spot on! All other apps should follow suit.
Amazing ev charging app, easy integration with the hardware you have on hand and easy sharing with the rest of the household, keep on doing an amazing job!
Great App, nice and simple to use and navigate.
I use Monta to manage my charge point at home for full benefit of smart charging, sharing with friends and manage my cost in great detail. On the road I can easily use Monta for public charging and over time compare my usage and cost home vs on the road charging. I love it.
Finally, a way to see the full network of charge points and use all of them without having to sign up for several operators. It also makes travelling with an EV so much more convenient! I am a real fan!
Easy to use charging app. Cool feature with dynamic prices that follows the actual electricity prices hour by hour. Will definitely use Monta as my primary charging app.
Easy to use and covers everything. Super app! I always find a public station, but I can also smartly control my charger at home. I even get the reimbursement for charging from my employer via the app, directly after each charging process. It doesn't get any more transparent than that.
Very handy and easy cool app.
App easy to use and step by step instructions. Was charging car in minutes.
Get support around the clock
Choose how you want us to support you.
We always let you know when there are any incidents you should know of in advance.
Learning resources
Access free education and training resources for yourself and your customers through the Help Center and Monta Academy.
24/7 Customer support
Benefit from a top-rated customer support system that offers round-the-clock assistance, priority support, and even the option for a dedicated Customer Success Manager.
Power your success
Take advantage of our expanding network of wholesalers and hardware manufacturers for charge points.
Expand your reach
Grow and expand your business with the help of our Partner program, which provides certification and professional development opportunities.
Helpful tutorials and tips
Learn how to use Monta at your own pace with our detailed self-study online courses. At the Academy, you will be able to access a wide range of tools and resources needed to manage and support your business on the Monta Portal.

Available for Pro, Business, and Enterprise plans.

Connecting the dots with Monta
All-in-one EV charging solution
Set up, manage, and operate chargers from one platform.
Get your charge points live in under 2 minutes
The fastest way to set up charging sites of any size.
Delegate admin work
Transfer ownership of charge points to site owners when your job is done.
Highly advanced & customisable pricing system
Forget manual calculations, spreadsheets, and clunky CPMS that simply don't do the job for you.
Low effort, maximum results
Monta has all the tools and features you need to set up new charging stations, manage pricing and billing, and track usage and performance, everything with automation in mind.
Stay future-proof
We're always on top of new industry regulations and offer features others haven't even thought of yet.