The one hub for your charge point operations
Built for charge point operators, Monta's CPMS empowers you to effortlessly set up and manage any number of charge points, reduce manual administration, and optimise efficiency for unparalleled customer experiences. Unlock your EV-charging operations' full potential with Monta today.

Get started
Scale up

your business


Whether you're a site owner or operating chargers for someone else, your goal is to maintain a profitable business by keeping electric vehicles charged and on the road. That requires constant monitoring, maintenance, and customer support to ensure your chargers are always functioning optimally, all of which are crucial for the long-term success of your charging network.

With Monta, managing your charging network is no longer a challenge – it's an opportunity for growth and success.
Intelligent technology for CPOs
Here's what you can expect:
Improved operational efficiency
Easily manage your charging infrastructure across multiple locations with Monta's intuitive platform. From adding new chargers to setting up pricing and scheduling, you can streamline all of your operations in just a few clicks.
Maximised charge point utilisation
Boost your business with virtual queueing, scheduling, and performance insights, allowing you to maximise utilisation and revenue streams. With Monta's scalable solutions, you can choose the hardware that best fits your needs and budget and attract more EV drivers through our Roaming network.
Flexible pricing system
Monta's pricing system is the most advanced on the market, allowing you to tailor pricing to fit every use case and maximise revenue. With features like dynamic pricing, peak and off-peak pricing, and subscription plans, you can offer flexible and attractive pricing options to your customers.
Automatic payment & invoicing
Bookkeeping becomes a breeze with our automatic payment and invoicing system, allowing you to focus on growing your business and leave the administrative tasks to us.
Self-healing algorithm
Ensure chargers are always functional and minimise operation costs with Monta's self-healing algorithm.
The EV software that can do it all

Monta's CPMS offers market-leading features that cover everything from accessibility and pricing to integrations and operational control to make your work easier, faster, and better. Take your charging network to the next level and provide your customers with the reliable and efficient charging services they deserve.
The most
comprehensive

product suite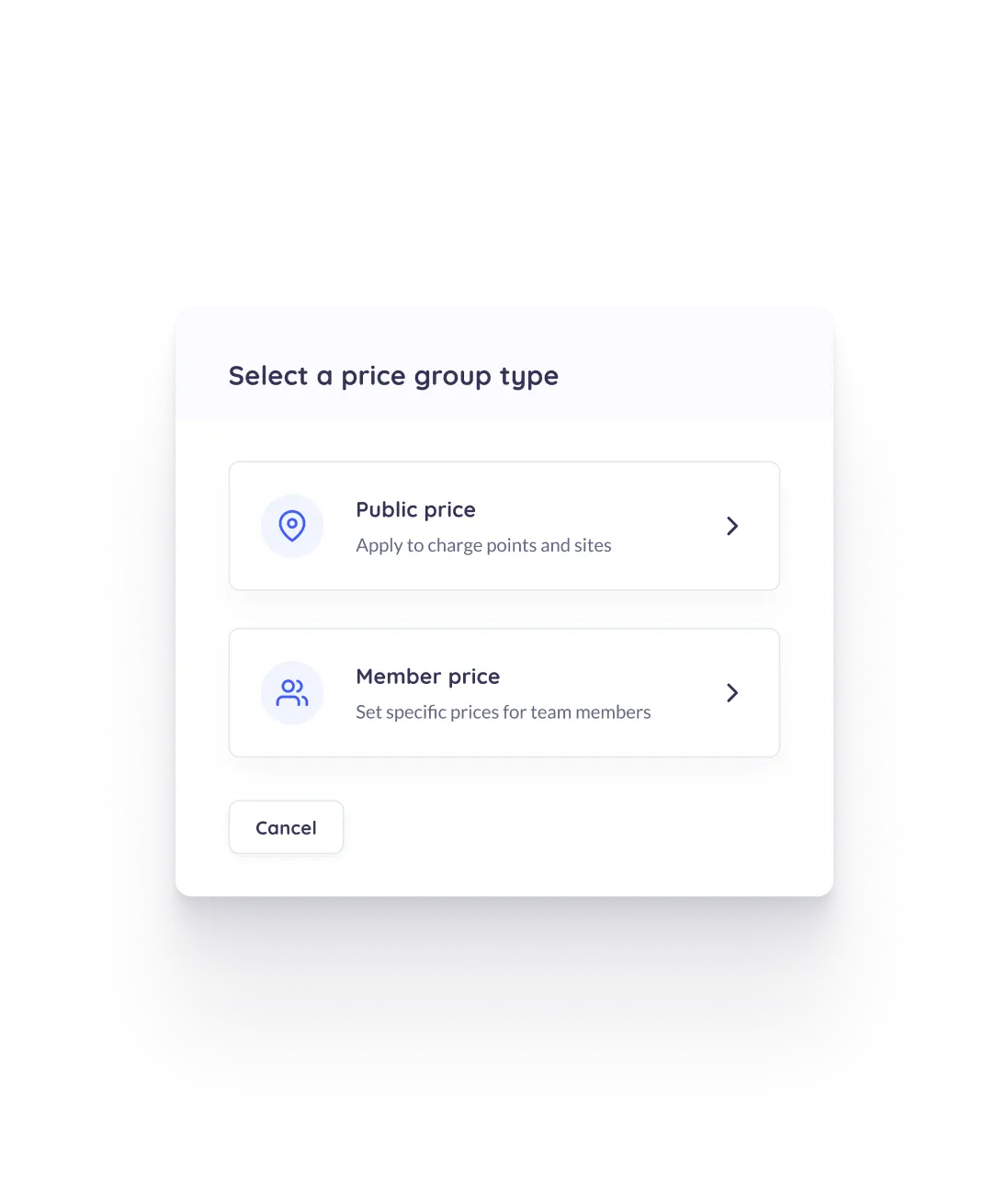 Scale your business
Choose the hardware that best fits your needs and budget, attract more EV drivers through Monta's Roaming network, and boost your revenue stream as a site owner or operator (or both) with our monetisation options.
Flexible price setting
Tailor pricing to fit every use case you can think of with the most advanced pricing system on the market.

Operational efficiency
Keep your chargers functional and operation costs low with our self-healing algorithm and troubleshoot or push firmware updates from the comfort of your office.
Maximise charge point utilisation
Let users join a virtual queue, schedule different access and price groups for peak and off-peak periods, and get performance insights to run your sites more efficiently.
Trusted by EV pioneers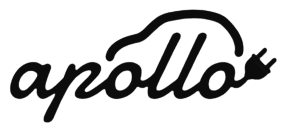 Trusted by industry partners worldwide
Solutions for sites of any size
Keep it simple
Whether you're managing a small site or a large network spanning multiple regions, our CPMS gives you the power to operate with full confidence and control. Get maximum results with minimum effort and full control over pricing, access, and utilisation.
Choose your preferred hardware
Monta supports 400+ AC and DC charge point models. Choose the hardware that best fits your needs and budget.

Powered by Monta chargers come with Monta software pre-installed to speed up the installation process for you.

Manage charge point pricing
Set up charging prices, include additional fees on top, or charge private members a monthly fee.

Our CPMS comes with the most personalisable pricing system that can adapt to the most unique and complex use cases of your business, enabling you to stay ahead of the competition and price your services accurately.

Schedule charge point accessibility
Decide who can access your chargers (team members vs. public) at what price and when (e.g. different times during the day, weekdays, or weekends) and automate these changes with our Schedules feature.

Grant EV drivers easy access to your chargers via the Monta app, instant app clips, QR codes, or charge keys.

Boost your revenue stream
If you own the site your chargers are on, set your preferred price and profit margins.

If you're operating a client's chargers, charge an additional fixed or revenue-based service fee for your operator services.

If you partly own the charging site, split the profits with your partner(s) as agreed upon. All from within the Monta CPMS.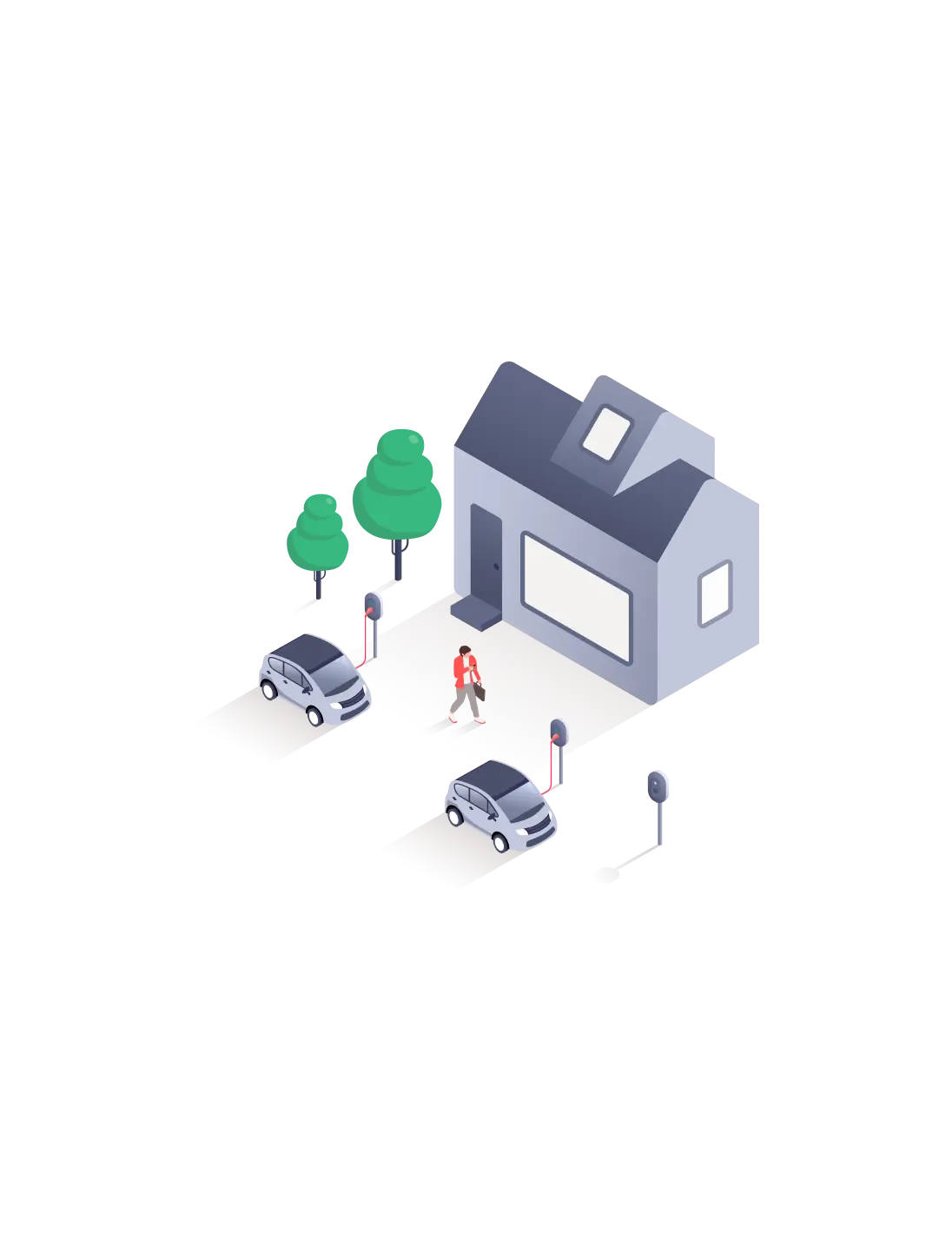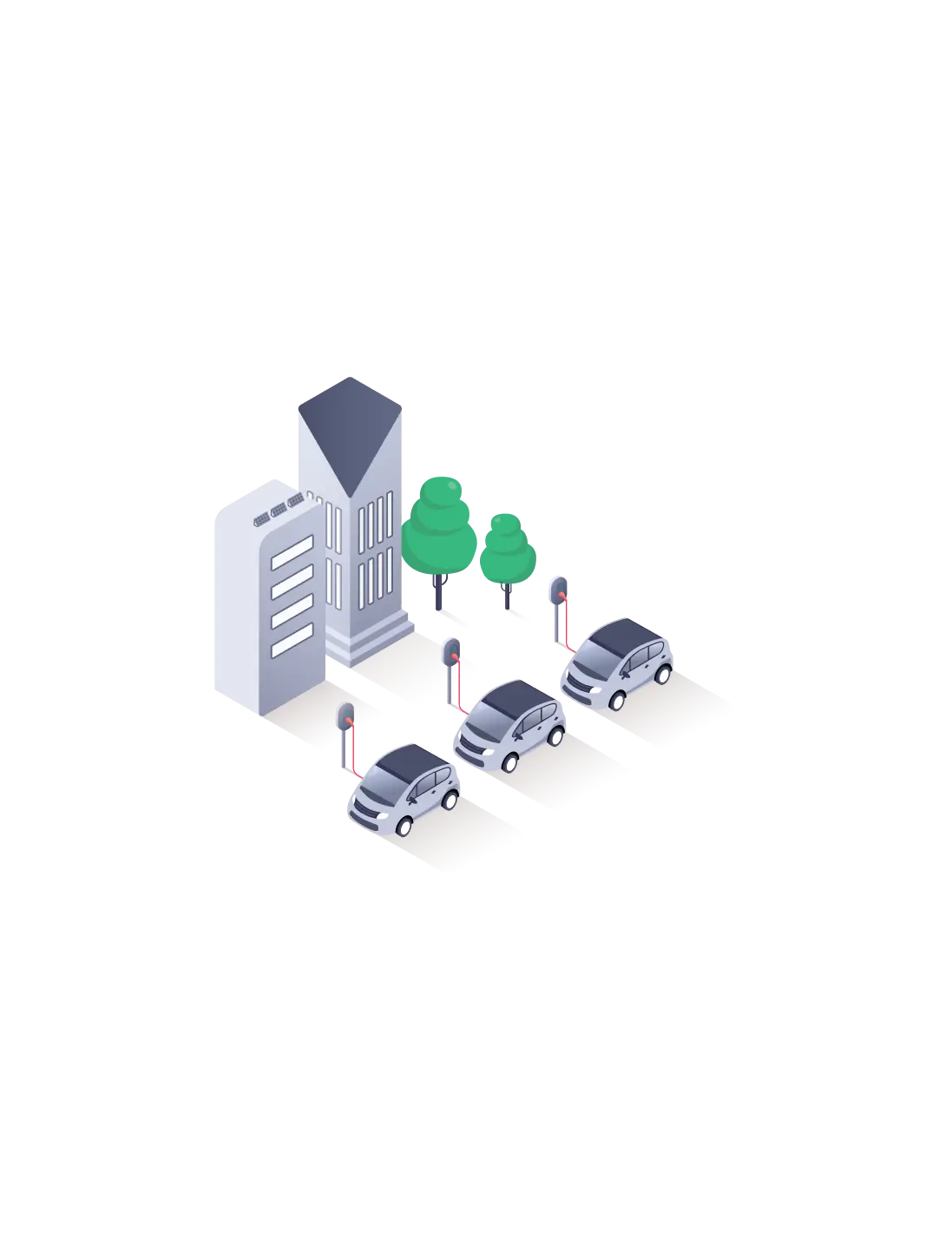 Go advanced
Monta can accelerate your growth whether you're a new operator/site owner or have been doing it for years. Don't just keep up with the competition – surge ahead with Monta's CPMS.
Enable Roaming to make your chargers available on other EV charging apps and increase the utilisation of your chargers.

Foster customer loyalty with credit or discount promotion codes.

We provide the product, you stick your label on it. Make your brand stand out.

Keep all your business-relevant data in one place without having to switch between multiple tools and manage chargers from your own system.

We have successfully helped many partners win bigger deals by providing supporting materials for tender applications and a top-notch CPMS that exceeds industry requirements.

Your all-in-one charge point operations hub

Get a complete overview of all your charging sites, users, and transactions and enjoy all the benefits of using the most flexible and advanced solution on the market.
What you can do with Monta's CPMS:
Customisable price setting
Choose a fixed kWh or minute rate or set up Dynamic pricing with min/max thresholds to make sure your electricity costs are always covered.
Add network tariffs, profit margins, or additional fees at the start, middle, or end of a charge session.
Learn more about price setting
Automated access management
Optimise charge point utilisation and stay profitable by specifying when and how the price and accessibility of your charge points should change.
E.g.: You can set higher prices during peak times or switch your chargers from private to public at the weekends, automatically.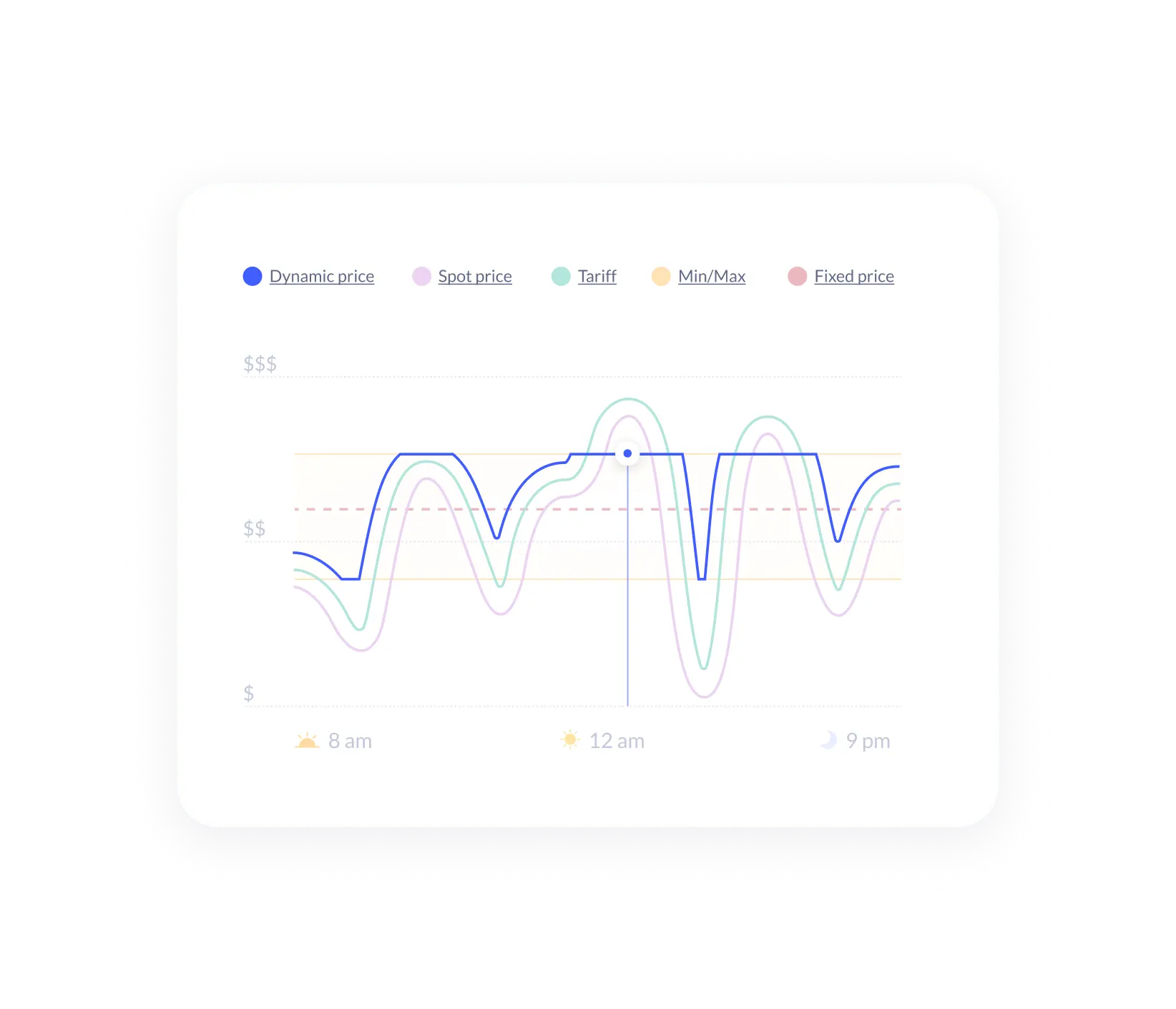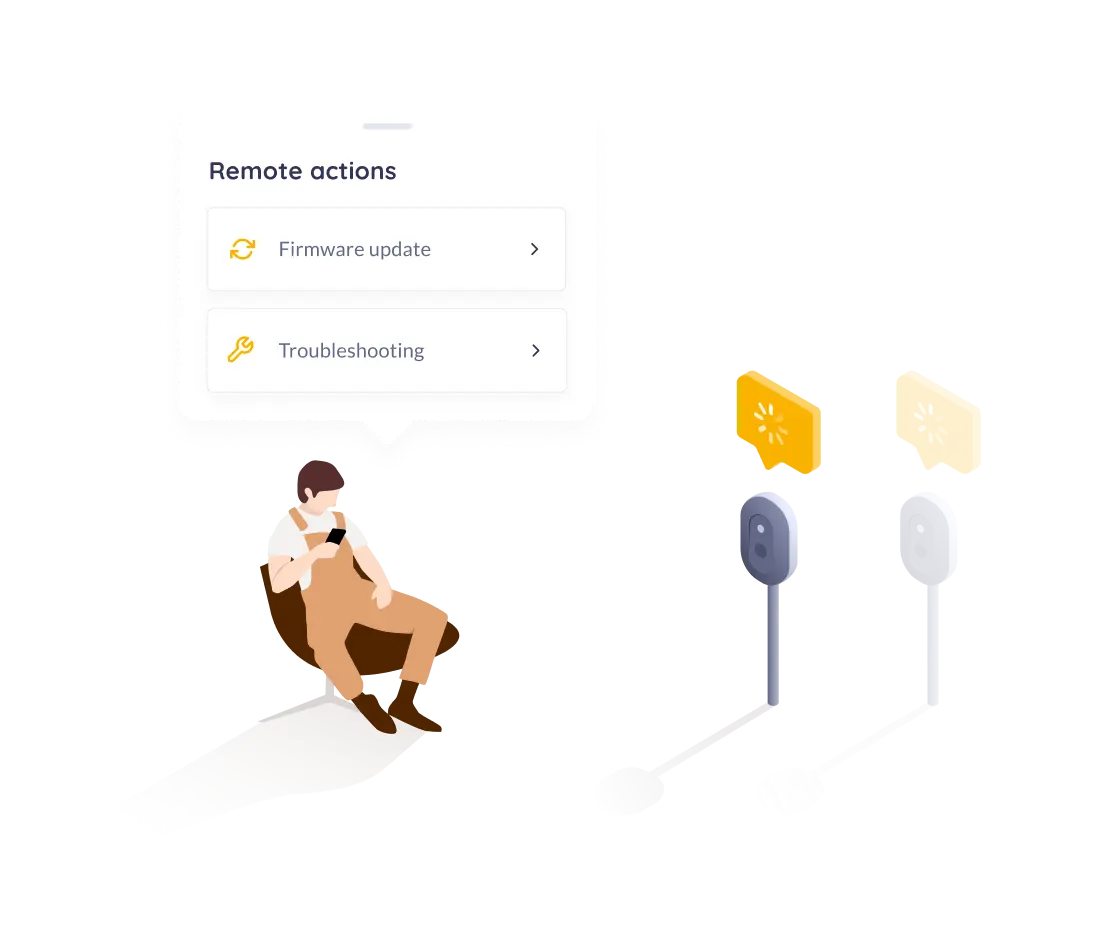 Remote maintenance
Keep admin work low with our self-healing algorithm and delegate installation or on-site maintenance tasks to installers with a click.
Anyone on your Operations team can do basic settings, troubleshooting, and remote actions including firmware updates either on the Portal or on-site via the App.
Roaming
Add your chargers to our Roaming network to make them visible to a wider audience. Besides being shared with other roaming apps, your charge points will also be visible on navigation apps such as Google Maps, Apple Maps, TomTom, and Here.
Unrivalled EV charging experience
Monta app users enjoy a successful charging rate of 97%, far exceeding the 85% industry standard. This makes charging at home, work, or even on the go a breeze for our 230K+ loyal users.
Our SmartQueue and SmartBooking features make charging more efficient, while QR stickers and app clips allow drivers to pay for charging without downloading the app.
Automatic payments & invoicing
Monta has a built-in and automated accounting, invoicing, and payment system to make your life easier.
Choose from a wide range of payment options via card, Apple Pay, Google Pay, charge keys, payment terminals, and multiple mobile payment apps.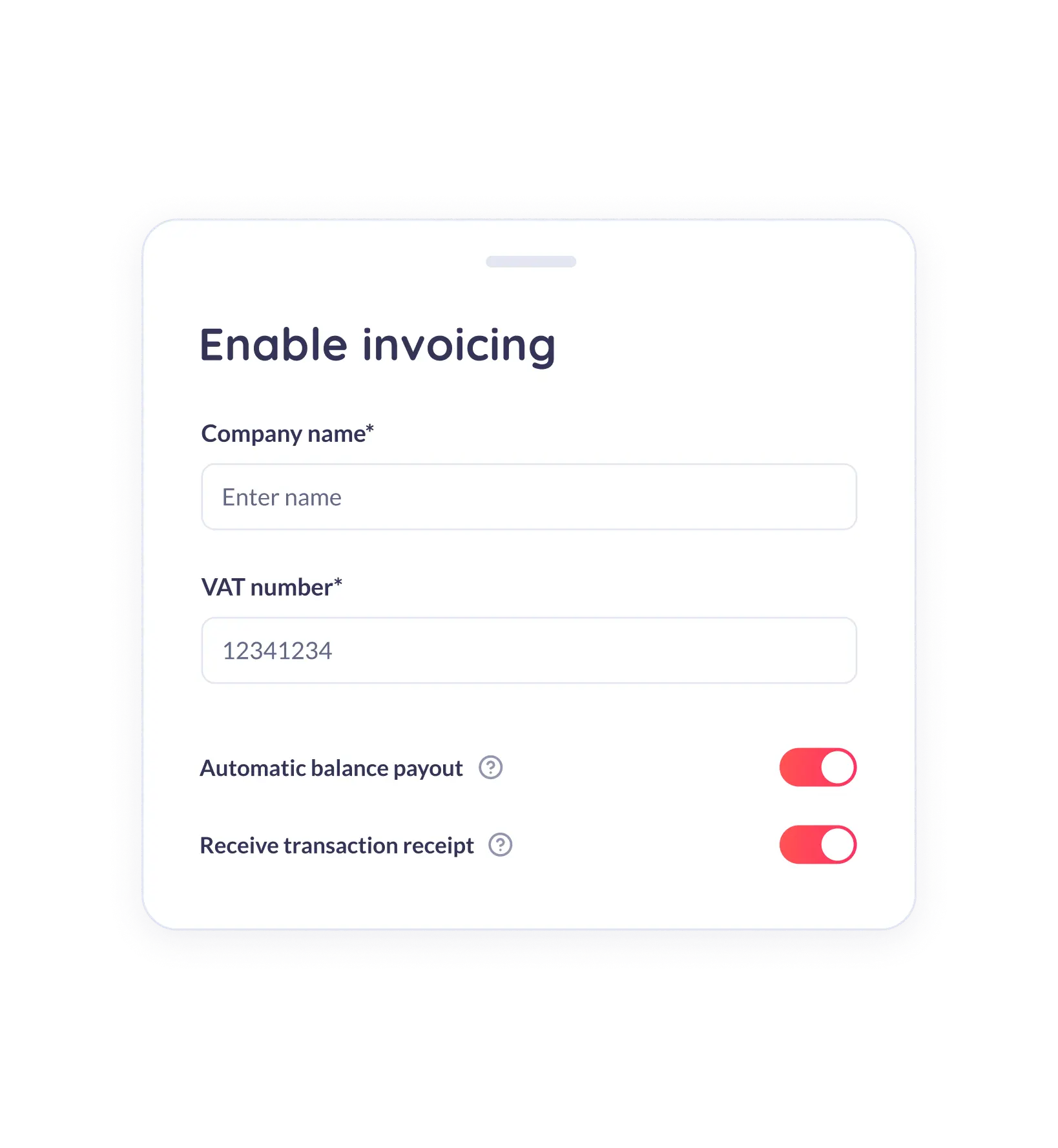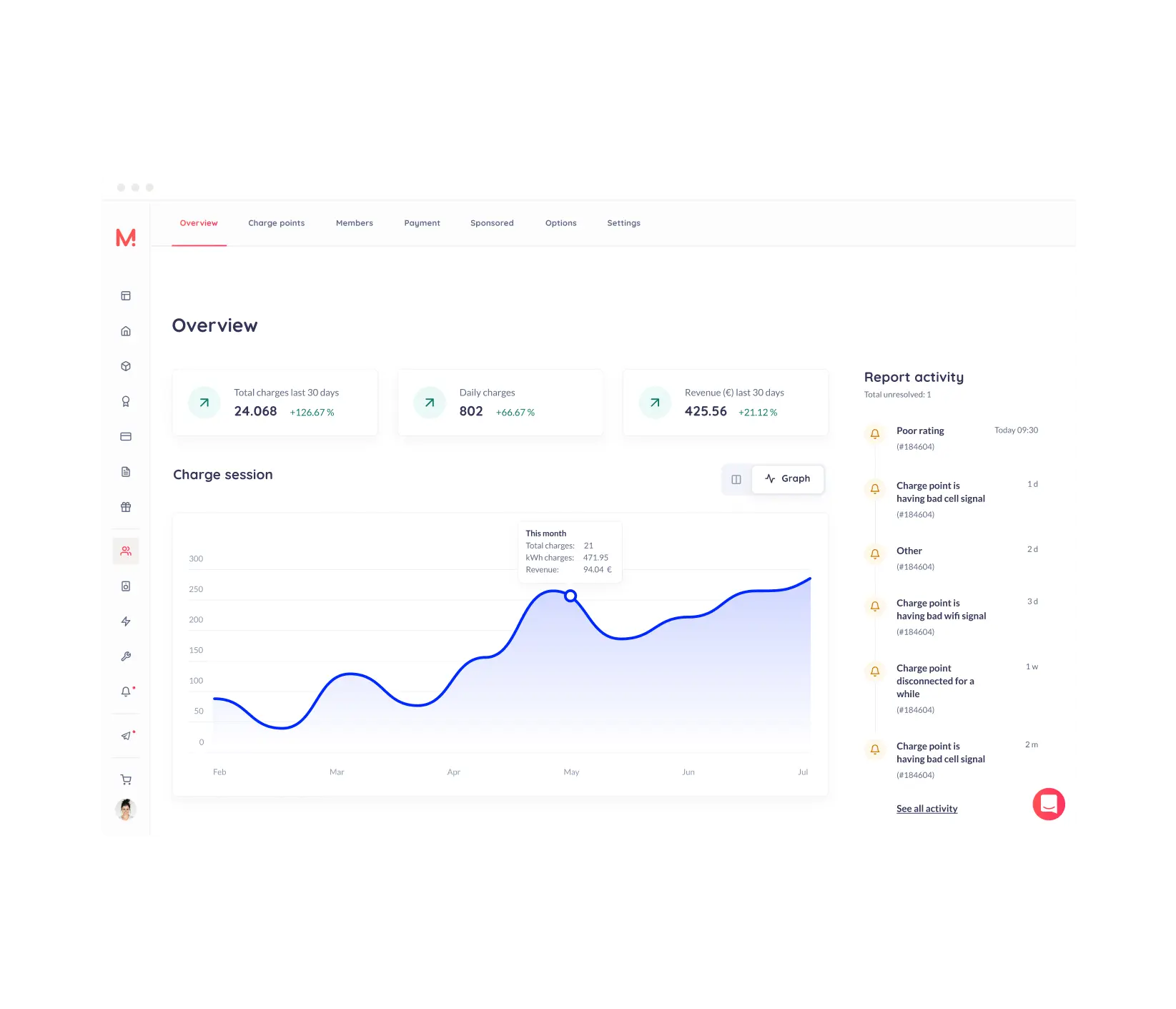 Maximise performance with data-driven insights
Improve future site selection and charge point utilisation by making informed decisions with the help of our analytics & reporting capabilities.
Track revenue and benchmark performance and user ratings in real-time to optimise your charge point business.
Partner API
Integrate Monta into your own solutions. With the ability to start and stop charges, import information into CRM tools, and display charge points on your maps, you can centralise data and develop your own use cases - all from one place.
Learn more about Partner API
For all use cases and any number of charge points
Monta's CPMS flexibility allows you to serve various use cases (residential, fleet, workplace, public charging etc.).
With adaptable pricing, automation, abundant features, and seamless integrations, our CPMS enables you to adapt to your customers' needs, not the other way around.
Account management made easy
Manage multiple operator accounts under the same Umbrella and never lose track of your sites, projects, and cash flows.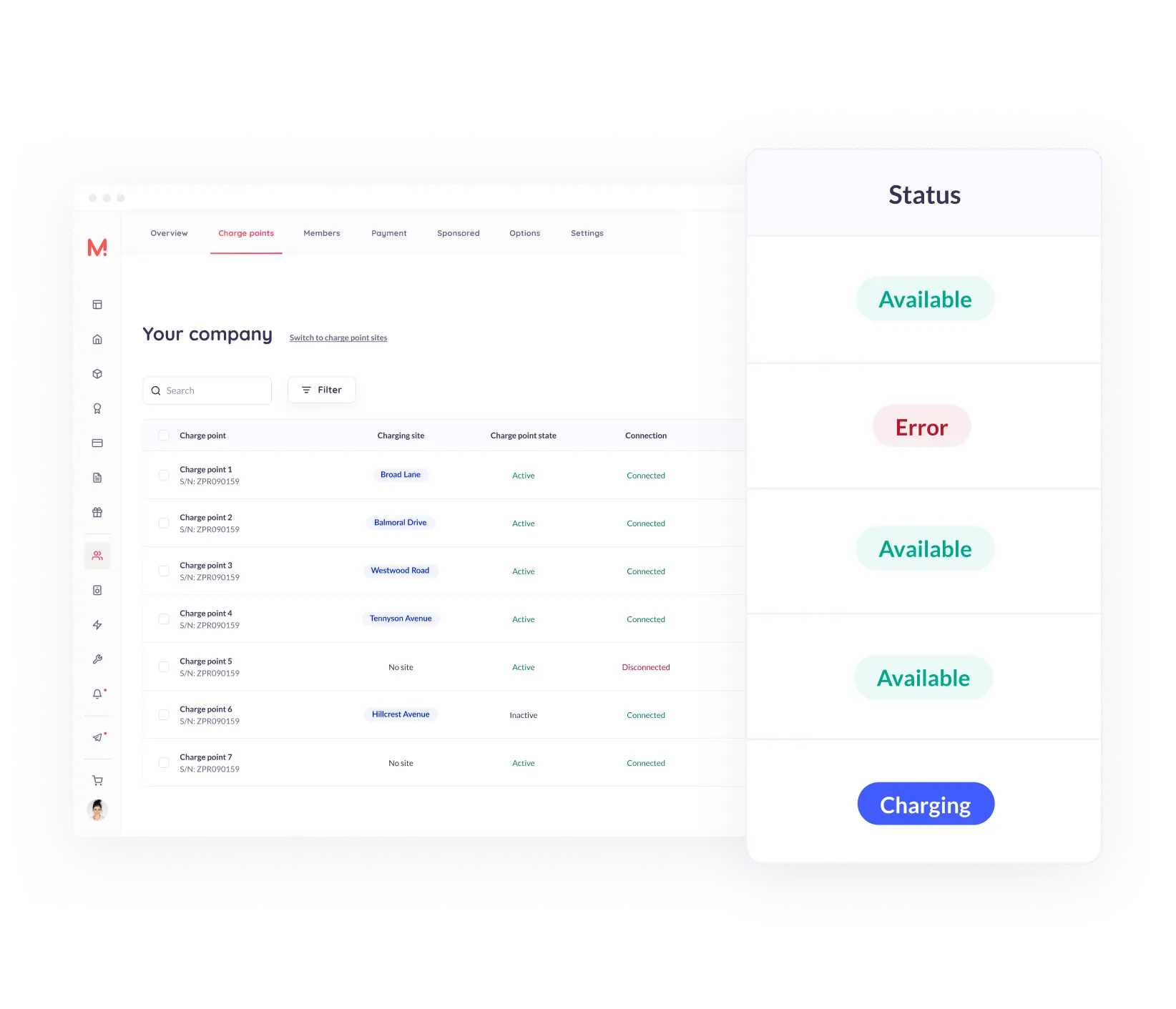 Tap into the fastest-growing EV driver network

Join Monta's Roaming network to access Europe's fastest-growing community of EV drivers.
Connect to our platform for real-time usage data, optimise pricing and availability, and unlock the power of roaming. Our network provides over 550 000+ chargers for our users and valuable insights to optimise your charging infrastructure and attract more users.
Maximise the revenue from your EV chargers with cutting-edge features like dynamic pricing, SmartQueue, and more.
Learn more about our network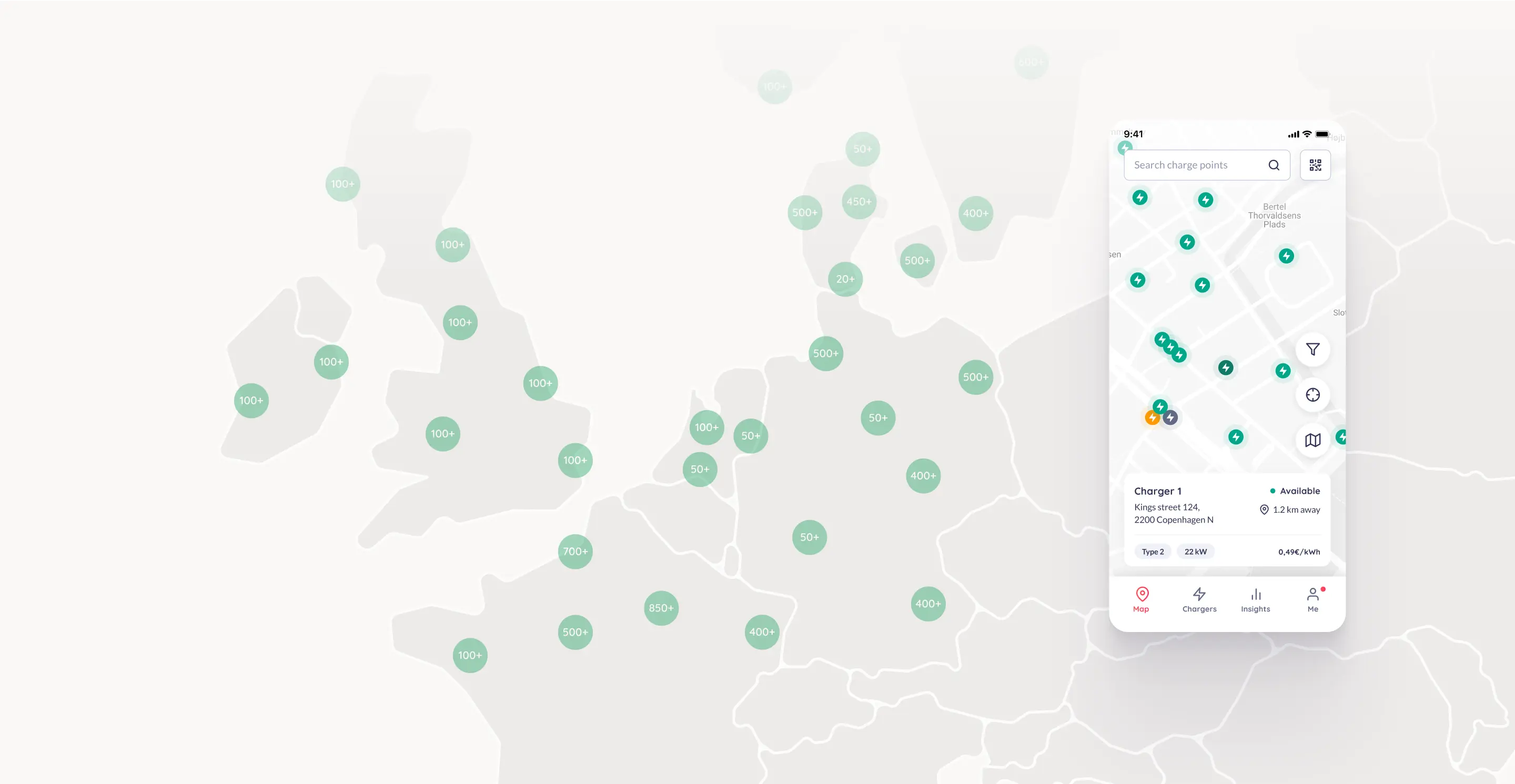 Setting the standard

in the EV charging market

Keep your customers happy with a great charging experience combined with fantastic service. Monta's CPMS provides a comprehensive and user-friendly platform for managing and monitoring charge points, ensuring your customers have a seamless charging experience.


What your users get:

One app to charge the same at home, at work, or on the road
97% market-leading successful charging rate
Insights into usage & consumption
Access to 550 000+ public chargers across Europe that can be reached via Google Maps, Apple Maps, TomTom, Here, and in-built car navigation
"Monta is the ultimate software for charge point operators and installers who are looking to tap into the EV charging industry. Our business has absolutely skyrocketed since we first began using Monta. Monta's scalability, transparency, and ease of use guarantee our continued growth."

But don't take our word for it…

Customers

who love Monta

Fantastic! I'm used to using mainly the Kia app, but many others as well. Kia is okay but some are totally useless.
Monta's app on the other hand is spot on! All other apps should follow suit.
Finally, a charge app that adds EV charge value.
Reliable and easy to operate. Good pricing. Excellent charger.
Easy home charging and on the go roaming! Great user interface, so simple to connect to home charger and uses all the great features. Great rates on the roaming networks too, loving it so far!Monta's app on the other hand is spot on! All other apps should follow suit.
Amazing ev charging app, easy integration with the hardware you have on hand and easy sharing with the rest of the household, keep on doing an amazing job!
Great App, nice and simple to use and navigate.
I use Monta to manage my charge point at home for full benefit of smart charging, sharing with friends and manage my cost in great detail. On the road I can easily use Monta for public charging and over time compare my usage and cost home vs on the road charging. I love it.
Finally, a way to see the full network of charge points and use all of them without having to sign up for several operators. It also makes travelling with an EV so much more convenient! I am a real fan!
Easy to use charging app. Cool feature with dynamic prices that follows the actual electricity prices hour by hour. Will definitely use Monta as my primary charging app.
Easy to use and covers everything. Super app! I always find a public station, but I can also smartly control my charger at home. I even get the reimbursement for charging from my employer via the app, directly after each charging process. It doesn't get any more transparent than that.
Very handy and easy cool app.
App easy to use and step by step instructions. Was charging car in minutes.
Get support around the clock
Choose how you want us to support you.
Learning resources
Access free education and training resources for yourself and your customers through the Help Center and Monta Academy.
24/7 Customer support
Benefit from a top-rated customer support system that offers round-the-clock assistance, priority support, and even the option for a dedicated Customer Success Manager.
Power your success
Take advantage of our expanding network of wholesalers and hardware manufacturers for charge points.
Expand your reach
Grow and expand your business with the help of our Partner program, which provides certification and professional development opportunities.
Helpful tutorials and tips
Our comprehensive self-study online courses can be accessed at your convenience, giving you the ability to learn how to use Monta at your own pace. These courses, hosted on the Monta Academy, provide a variety of tools and resources aimed at supporting your business operations on the Monta Portal.

Available for Pro, Business, and Enterprise plans.

Connecting the dots with Monta
All-in-one EV charging solution
Set up, manage, and operate chargers from one platform.
Get your charge points live in under 2 minutes
The fastest way to set up charging sites of any size.
Unmatched flexibility
Offer multiple payment options to your customers and customise pricing and accessibility to serve every possible use case.
Switch to our backend with ease
You can rely on our support to migrate your chargers and users remotely.
Highly advanced & customisable pricing system
Customise your EV charging prices to cover costs and increase profits, with no manual calculations.
Low effort, maximum results
Monta has all the tools and features you need to set up new charging stations, manage pricing and billing, and track usage and performance, everything with automation in mind.
Stay future-proof
We're always on top of new industry regulations and offer features others haven't even thought of yet.