Commercial EV charging solution
Monta enables EV drivers to charge at your retail location with ease. List your commercial property on the Monta network and attract new customers to your stores.
Get started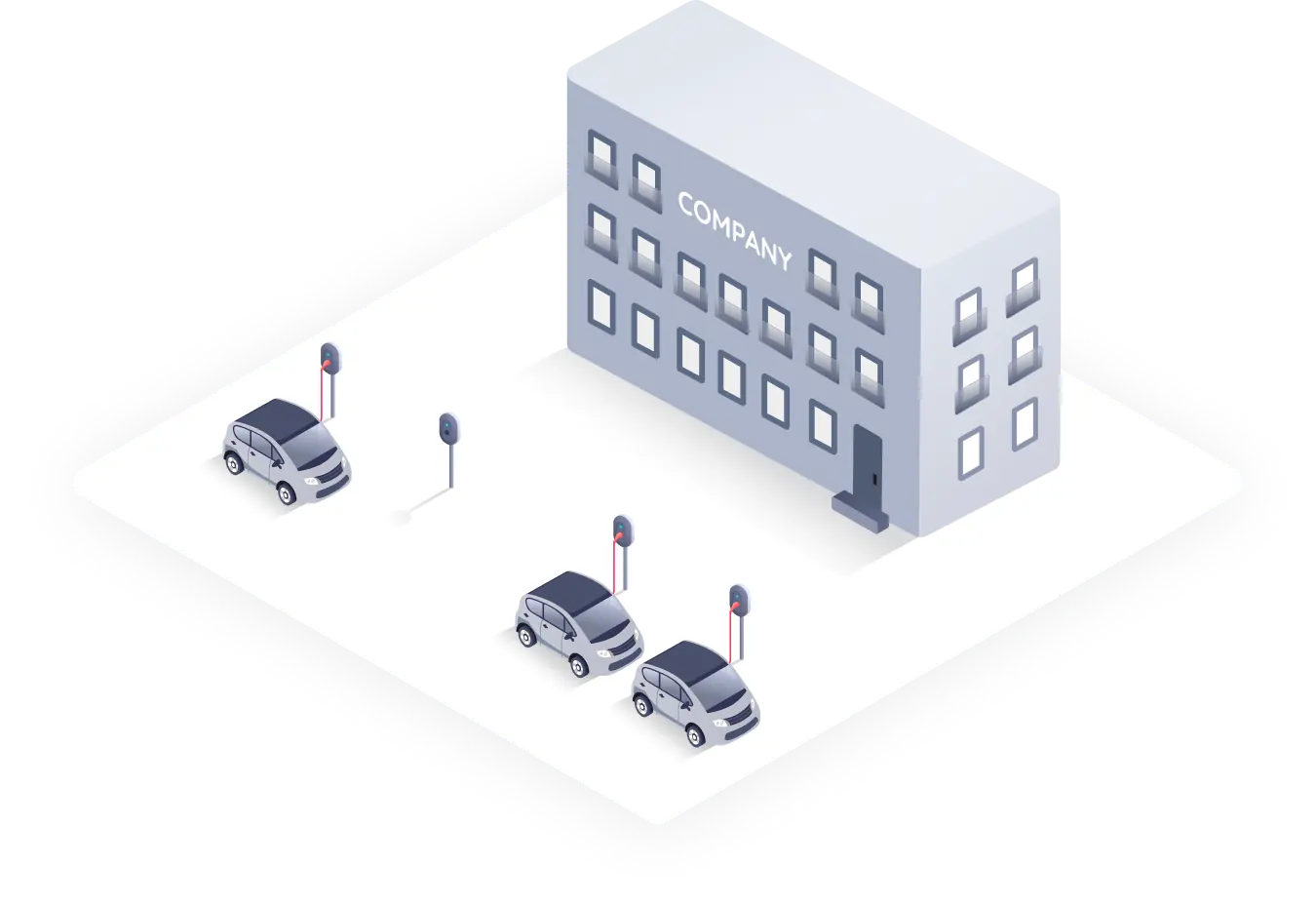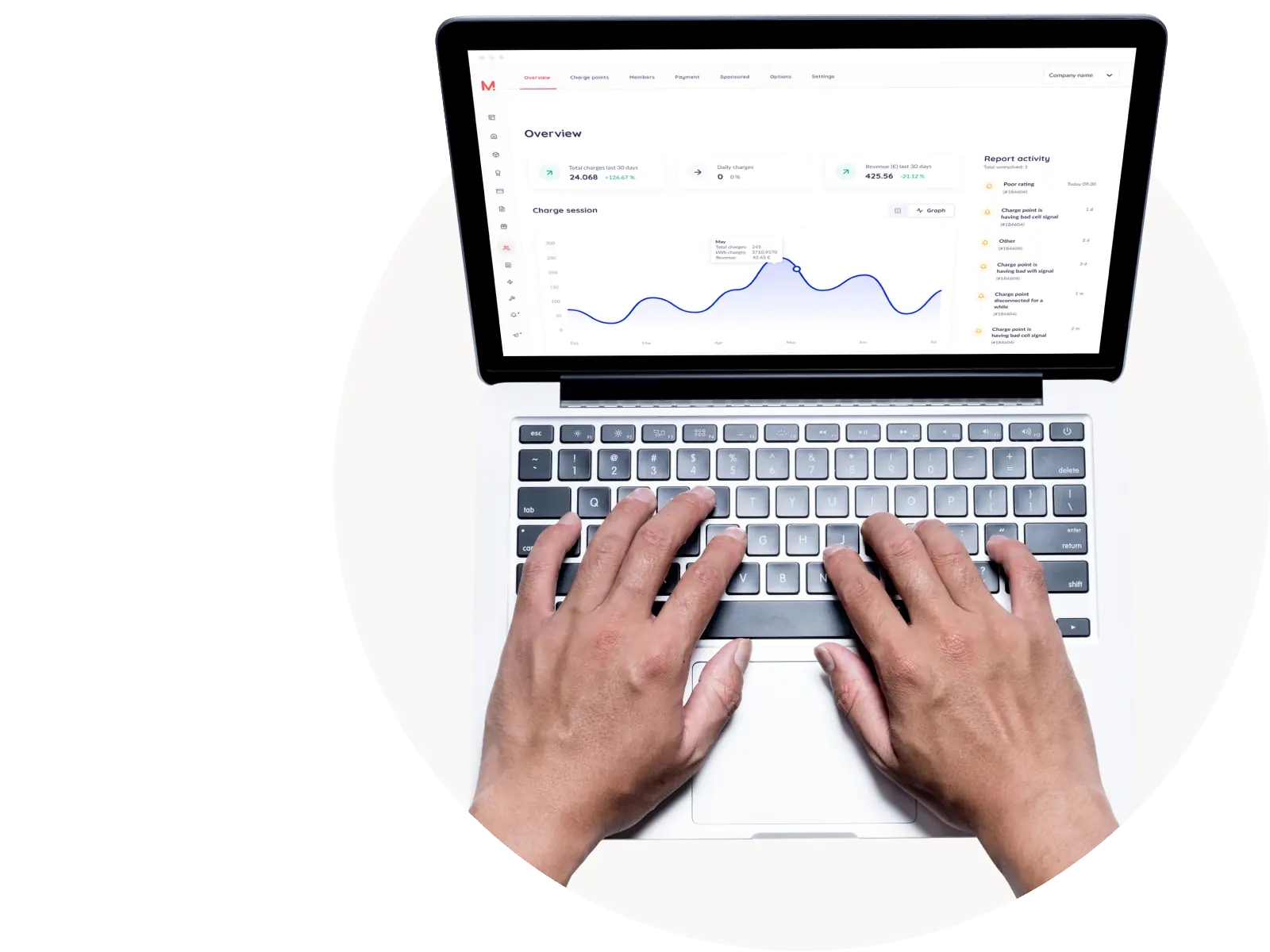 Maximum flexibility, zero administration
Monta gives you a modular, simple, and reliable charging management solution while eliminating admin work.

Choose between private or public access
Set different pricing for any customer segment
Enable queuing for maximum charge point use
Flexible pricing by time of day
Increase customer loyalty with custom incentives
Monta's wallet and vouchers allows you to create incentives for your customers.

Create custom vouchers for your different customer segments
Offer free or discounted charging for your most loyal customers
Give out charge keys as rewards
Real time overview of your expenses and charge point activity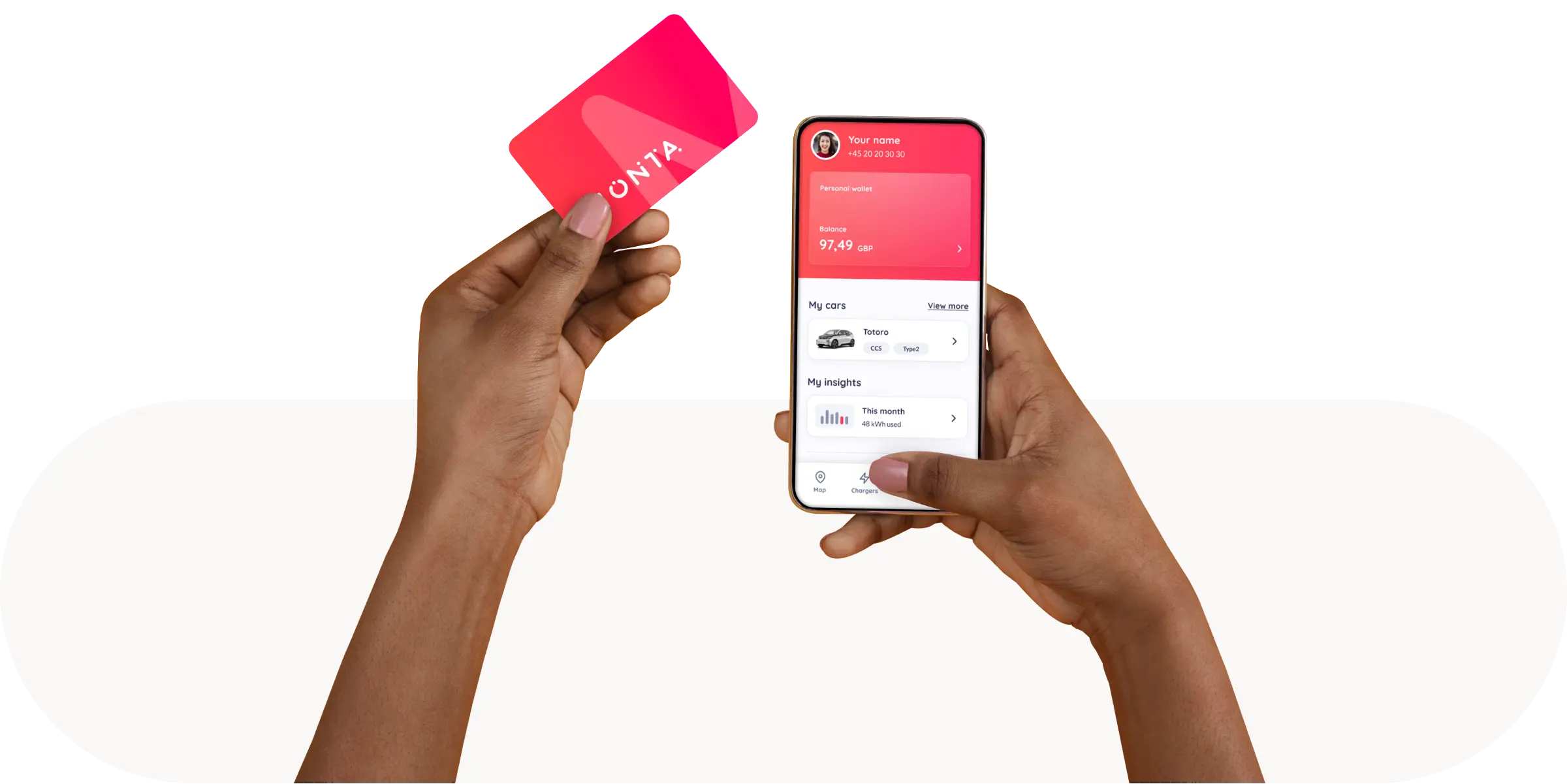 Featured ebook
The charge point management system
buyer's
guide
If you're looking to provide EV charging services to your customers, employees or even your family, you've come to the right place. In this guide we provide the checklist for success in building and scaling your charging site(s), the pitfalls to avoid, and a process to help get you started.

Download for free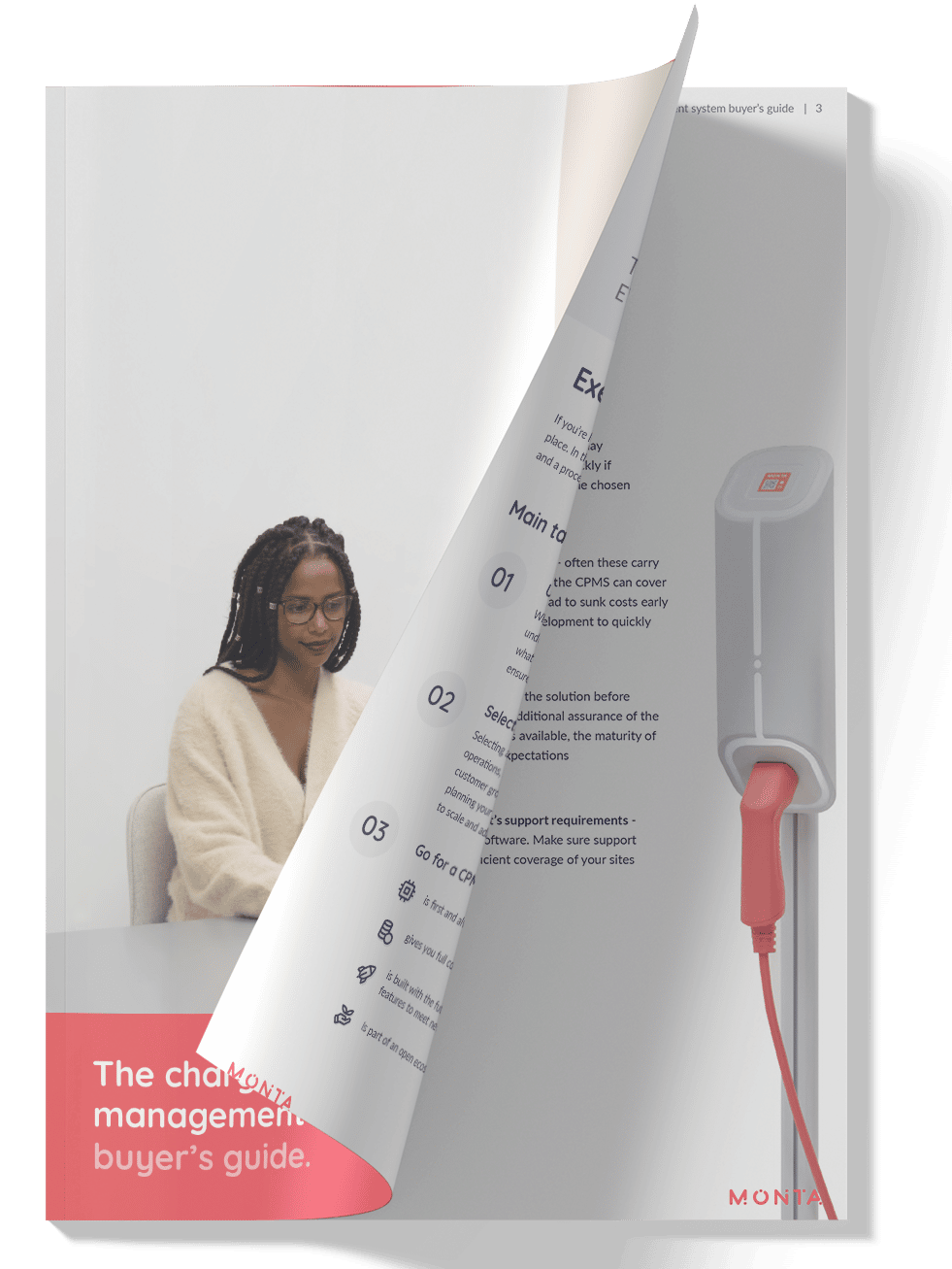 Simplified EV charging
Charging on the Monta platform is easy and accessible.

Your charge points are visible on the Monta network
App Clips and Instant Apps allow non-Monta users to charge
Ultimate flexibility thanks to multiple payment options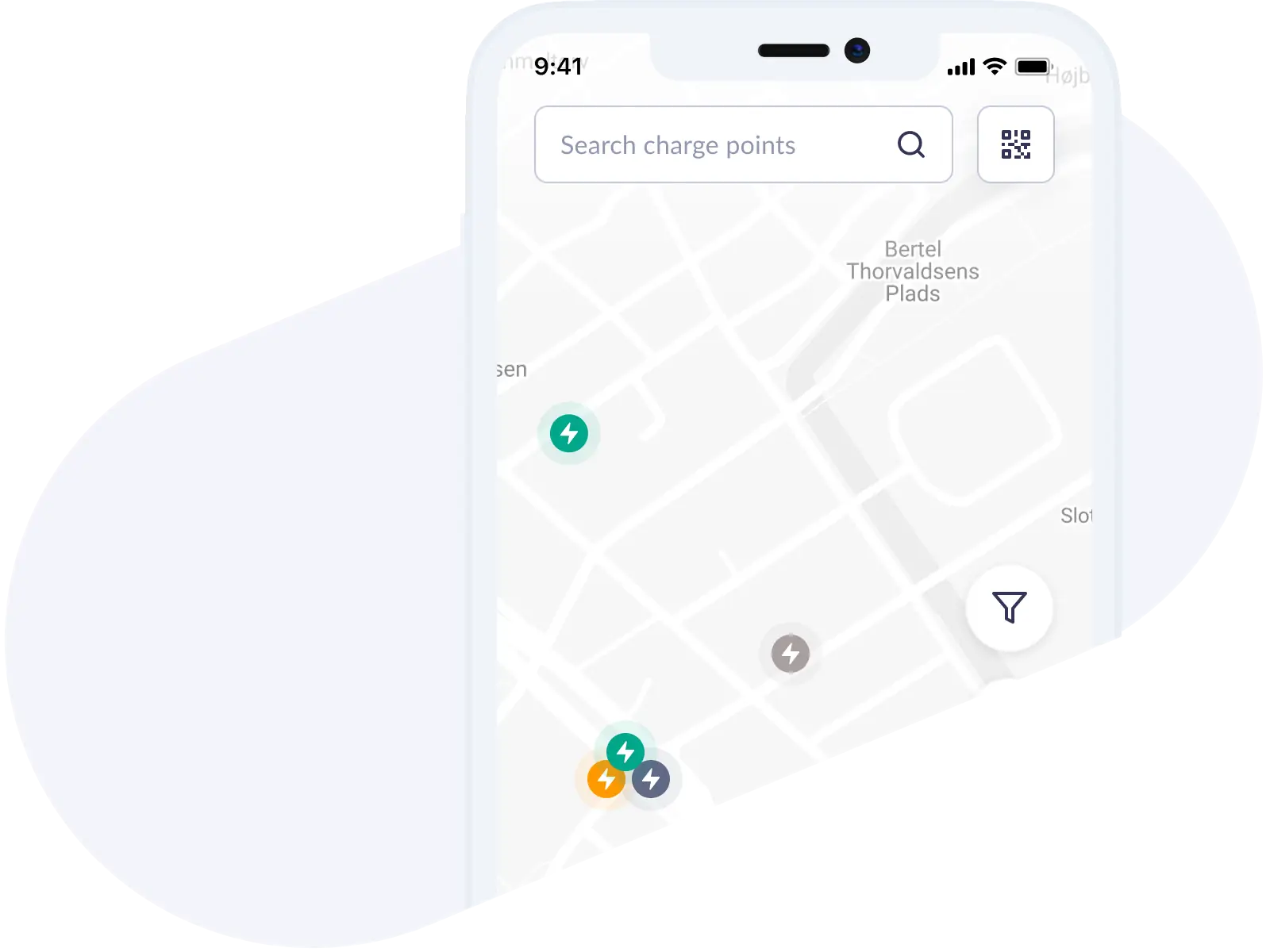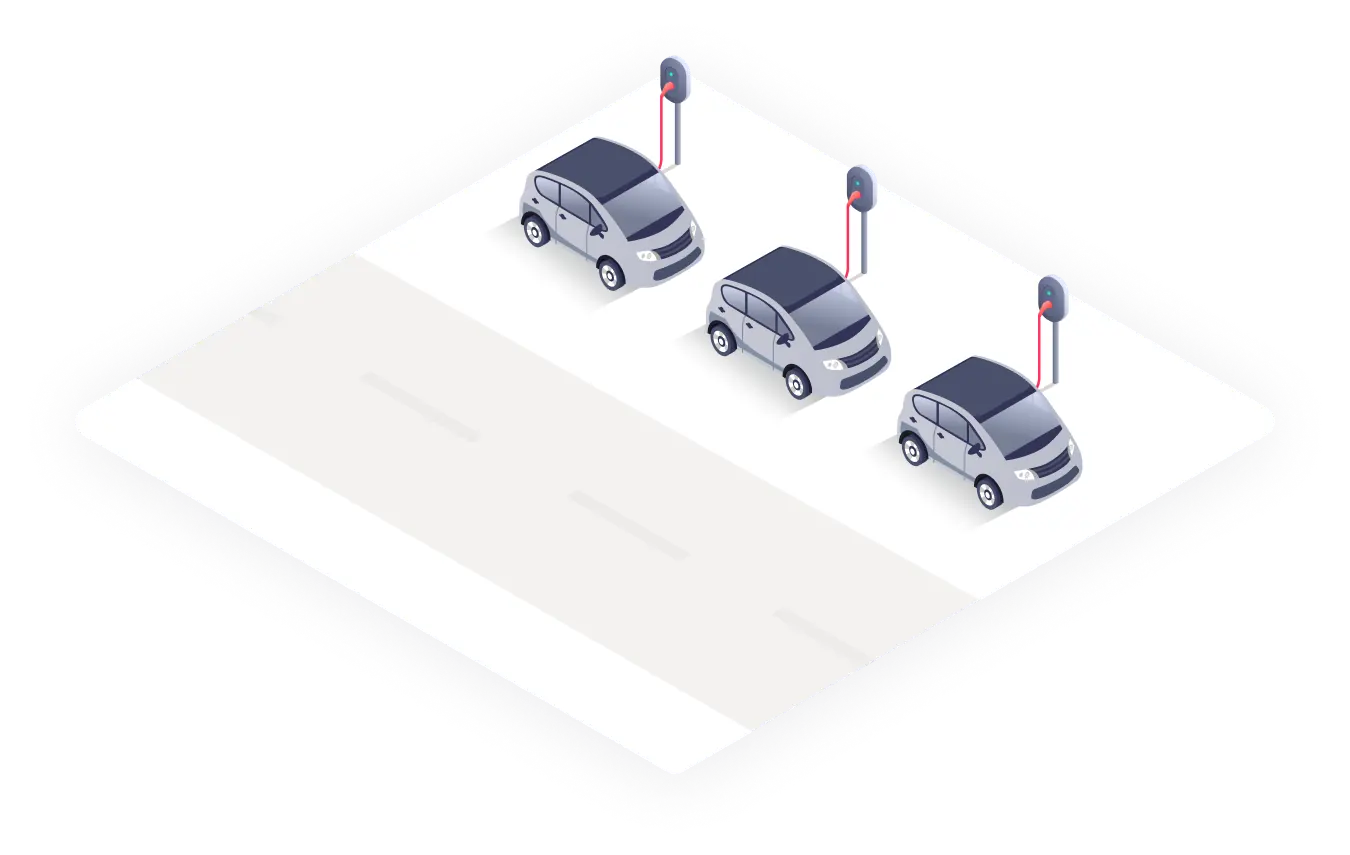 Offer a superior charging experience

Keep your customers happy with a great charging experience combined with terrific service.

Everyone can see when a charge point is available
EV drivers can reserve charge points as needed
Market leading charge point stability of 96%
Users can access Monta's 24/7 chat support