Unlock the power of roaming
Gain a competitive edge as a CPO in the dynamic EV charging industry with Monta's Roaming network. Leverage Monta's data-driven insights to optimise your infrastructure, enhance the utilisation of your charge points, and tap into Europe's fastest-growing EV community.

Get started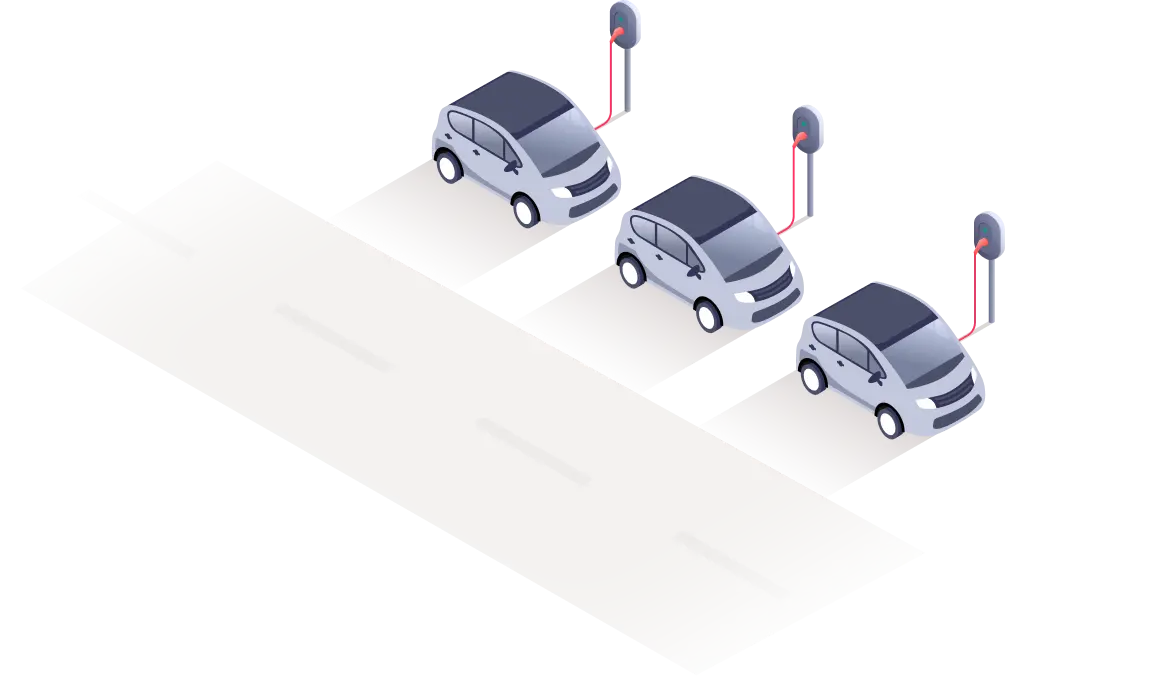 Boost the utilisation of your charge points with the
Monta Roaming network
One of the key benefits of joining the Monta EV charging roaming network is the increased utilisation of your existing charge points. As an EV charge point operator, you know that it can be challenging to keep your charging stations fully utilised. Even if you have a steady stream of local EV drivers using your charge points, there may be periods of low usage due to factors like the time of day, the weather, or simply the lack of EVs in the area.
400 000

+ charge points

Monta has 400 000+ charge points in our roaming network and growing every day.
Why Monta?
Cutting edge functionalities
Monta's Charge Point Management System (CPMS) is a hardware-agnostic and easy-to-use solution that can be seamlessly integrated into existing set-ups. The system supports the Open Charge Point Protocol (OCPP 1.6 and soon OCPP 2.0) and allows for quick and easy connection to the growing charging station network.

Load balancing
Our advanced LoadBalancing feature optimises power distribution among charging vehicles and the rest of the site.
Dynamic Pricing
Our Dynamic Pricing feature ensures fair pricing based on real-time electricity costs.
Partner API
Additionally, our Partner API allows further integration and collaboration with other businesses and services.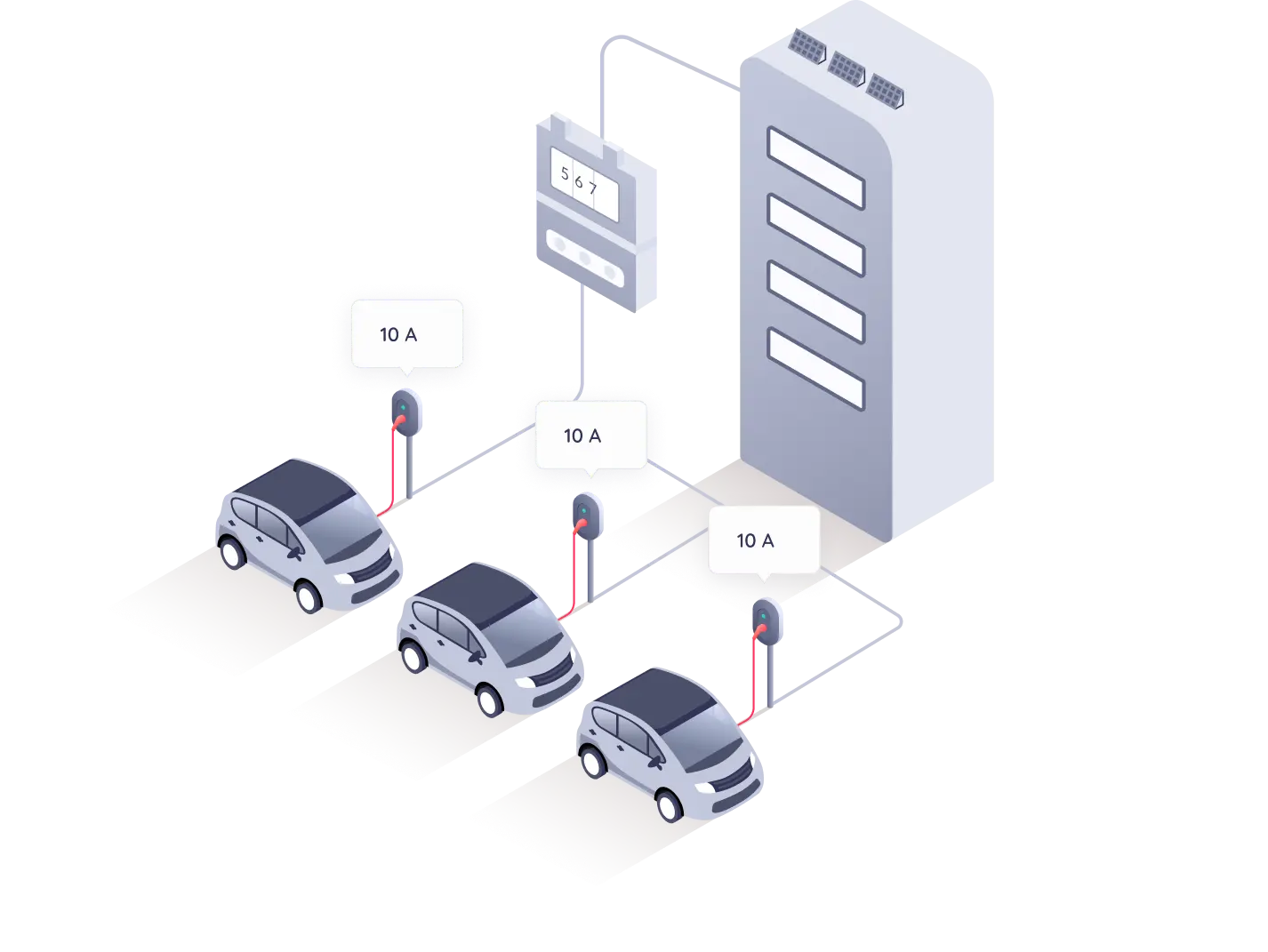 With Monta, all CPOs - commercial properties, workplaces, fleet management, utilities, parking, and housing communities - can benefit from streamlined and efficient EV charging management.

Connect to a larger
pool of EV drivers
The Monta platform will make your charge points available to all of the biggest e-mobility service providers (3rd party EV charging apps) and directory services (Google Maps, Apple Maps, TomTom, Here, and in-car navigation systems) who will display the location of your charge points to their users. This way, our platform connects your charging points to millions of European EV drivers, giving them instant access to your network.

Google maps

Apple Maps

Here navigation

Tomtom GO

Optimise

pricing and availability

By joining the Monta Roaming network, you gain control of your charging point's pricing and availability. Our unique pricing and accessibility features allow you to tailor your offering to the needs of your customers or area of operation and stand out from the competition. Imagine the increased business you'll attract by offering dynamic rates that follow the electricity spot price and flexible charging options to EV drivers.

Don't miss out on this chance to boost your business and become a leader in the EV charging industry.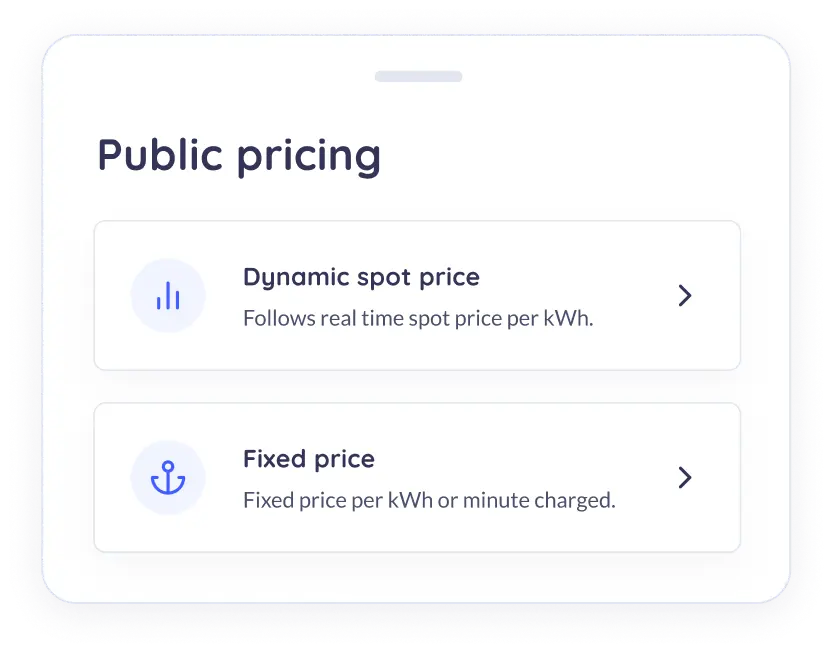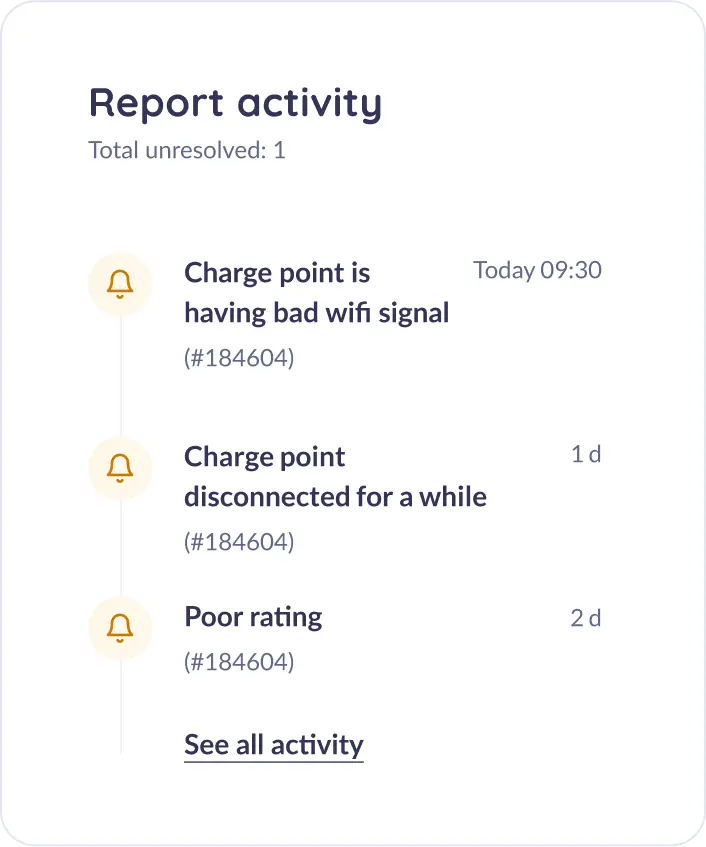 Get
real-time

usage data

With more and better insights, you can make more informed decisions to grow your operation. Our network provides real-time usage data on your charging points, so you can track their performance and optimise your charging infrastructure. Get insights on the effectiveness of your charge points compared to competitors and customise your operation to attract more EV drivers.
1,000,000+ EV drivers
Instantly increase the visibility of your charge points to over 1M+ European EV drivers with just one click.
Maximise your network's
potential
The advantages of Monta's Roaming network.
Boost utilisation of charge points
By joining the Monta Roaming network, you can increase the utilisation of your existing charging points. This means that more EV drivers will be able to charge their cars at your location(s), which can lead to increased revenue for your business.
Increase cross-sales with new customers
Do you have other products and services at your location? EV drivers may be looking for things to do or buy while they are charging. If your business provides charging, you'd be able to attract more customers and increase brand awareness and online visibility by including EV charging on your site.
Attract physical footfall
Joining the Monta Roaming network can bring physical footfall to your location. EV drivers will be looking for charging stations and by being part of the network, your location will be more easily discoverable by them. This can lead to increased visibility and exposure for your business.
Expand the EV infrastructure for everyone's benefit
By making roaming charging points more accessible, we can promote the adoption of electric vehicles for the benefit of all. This will lead to a reduction in air pollution and a decrease in the use of fossil fuels, creating a brighter future for us all.
The
key partnerships

paving the way for accessible EV charging

We're on a mission to change the world, and we couldn't do it without the support of our incredible partners.
Direct roaming partnerships
OCPI has made it easier than ever to form direct roaming partnerships, and we're proud to have partnered directly with some of the best in the business.
Roaming hub partners
Through Hubject and Gireve, we've established agreements with some of the biggest names in the industry.
With over
400 000

charge points in our network and counting, Monta is leading the way towards a cleaner, more sustainable future.