Intelligent

energy management for future electric mobility

Join the EV revolution by offering EV charging solutions to your customers. With our help, you can conquer the rapidly expanding EV charging market, meet complex needs, and serve multiple user segments. Stay ahead of the curve and secure your customer base for the future, with Monta.


Get started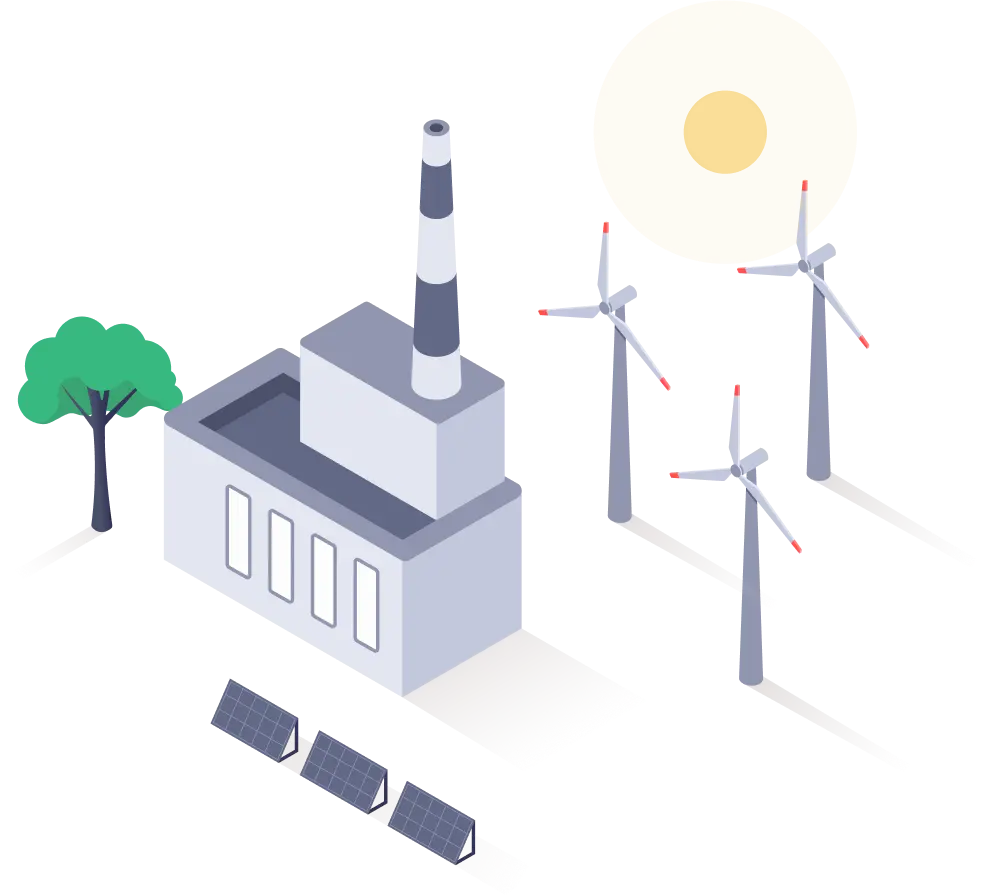 Quickly find what you're looking for:
Intelligent technology for
energy companies
Here's what you can expect:
Advanced security
Your data is safe with us. We're ISO-27001 certified, with strict access policies, data encryption, and automated threat detection.
Forward-thinking innovation
Partnering with Monta can help you future-proof your business and increase revenue, as EV drivers consume more electricity. Don't miss out on this opportunity. Let us help you navigate the EV charging industry and achieve success in this exciting new market.
Streamlined operations
Manage your charging infrastructure across multiple locations using our intuitive platform.
Highly advanced and customisable pricing system
Customise your EV charging prices to cover costs and increase profits without manual calculations. That way, you can serve a wide range of use cases (home charging, public charging, workplace, etc.), making EV charging simple for your customers.
Grid stability and energy management
Efficiently mitigate grid instability with Monta's peak shaving capabilities. LoadBalancing ensures efficient energy distribution between your chargers while PowerBank briefly pauses ongoing EV charges during a grid imbalance to prevent blackouts. Home users charge automatically when energy is cheapest or greenest with SmartCharge and can integrate home energy systems with Monta.
Monta is the
tailored software solution

for all things EV

Navigating the ever-evolving EV charging market can be complex, but with our versatile solutions, you'll be ready for anything. Whether it's home charging in residential areas, on-the-go charging at public networks, or company-sponsored charges, we've got the perfect solution for every use case.

What's more, fluctuating energy prices have turned consumers more price sensitive. If charging at home or on the road becomes too expensive, your customers will choose a different provider since your services are not competitive anymore. With Monta's highly customisable charge point pricing solutions, you can serve any use case without limitations!
Seamlessly adapt your pricing to
all scenarios
Public users
All EV drivers in need of charging.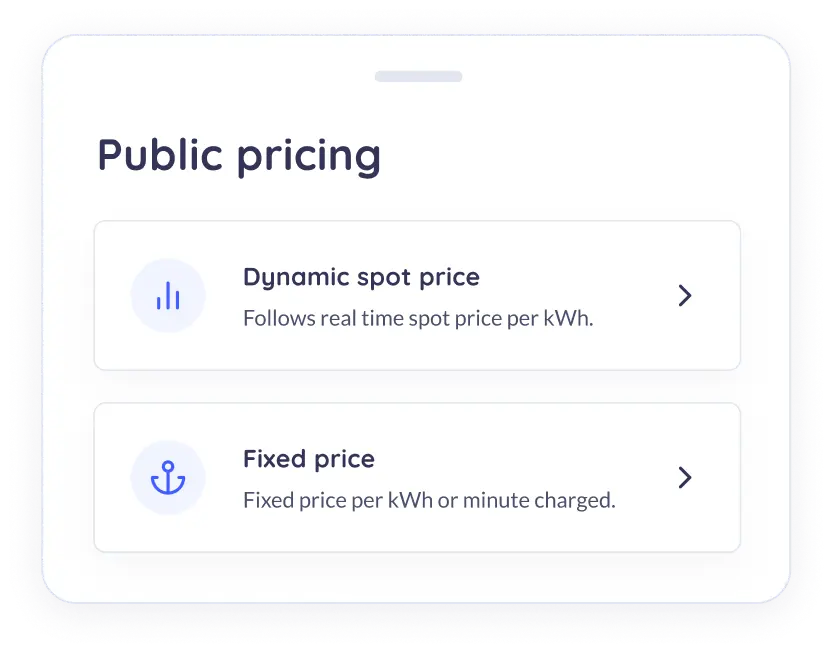 Private teams
Offer special prices for guests, employees, residents, etc.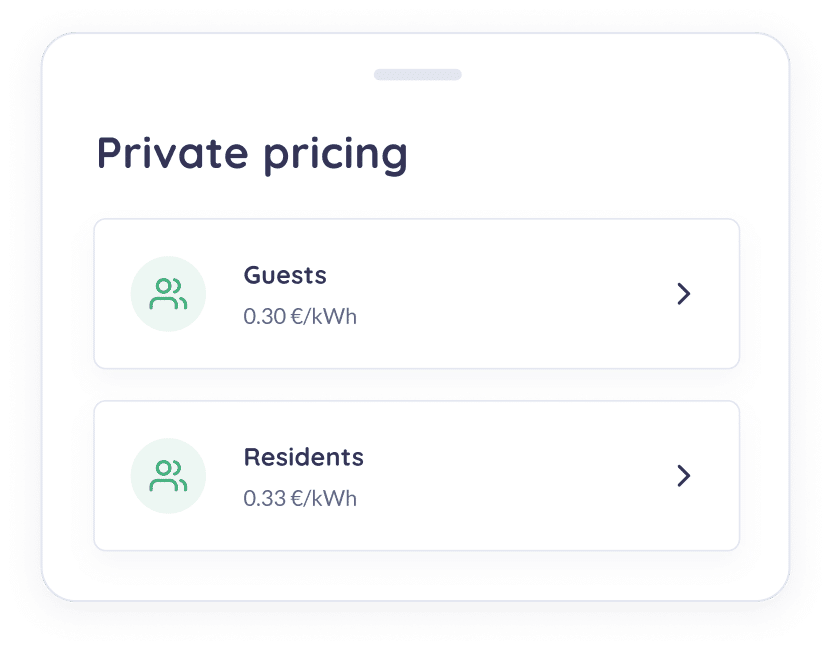 Different schedules
Schedule different access and price groups for different times of the day or the week.
E.g.: Reserve charge points for members during office hours or open charge points to the public at the weekends.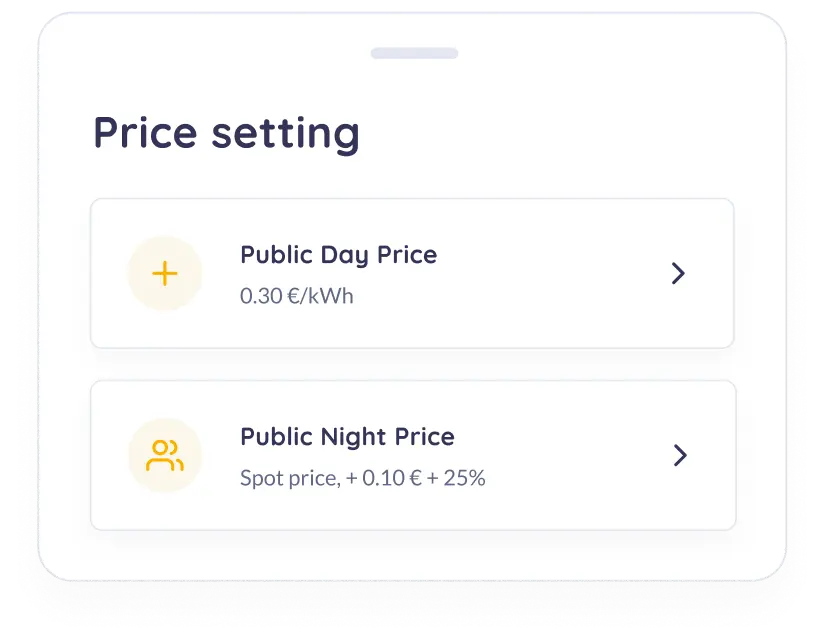 Employees charging their EVs at home
Reimburse employees charging their personal or company car at home. With our automated reimbursement system, they will receive compensation to their Monta Wallet after every charge or at the end of the month.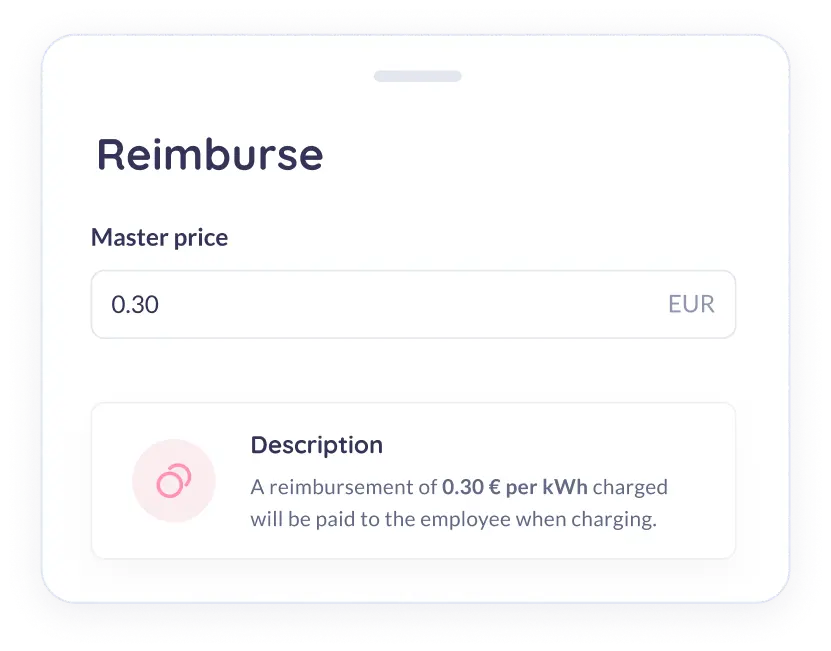 Flexible pricing

that adapts to your business (not the other way around!)


Imagine being locked into rigid pricing for your charge points, unable to adapt to the ever-changing EV charging market. This is the harsh reality for many charge point operators who use a CPMS without pricing flexibility. With the inability to adapt to your customer's needs, you will be left behind - by your competition and your customers.
Don't let this be your reality.

With Monta's CPMS, pricing adapts to your customers' needs, not the other way around.
Charge per kWh
Base the price on the kWh consumption.
Charge per minute
Base the price on the number of minutes spent charging.
Use spot pricing
Follow the real-time electricity spot price.
Set the spot price %
Define how much of the price is based on spot pricing.
Member fees
Set fees for your members (e.g. charge residents a fee to cover admin work).
Subscription
Offer peace of mind to your customers via additional services (e.g. extra customer support, maintenance, etc).
Define a threshold
Stay competitive while ensuring your own costs are covered.
Add other tariffs & fees
Include tariffs to accurately cover electricity costs (e.g. Danish transportation tariff). Enable fees to avoid blocked charging spots.
Promo codes
Foster customer loyalty with credit or discount promotion codes.
Access exclusive
energy management

features

Both you and your users can optimise your energy usage with Monta. We help you efficiently mitigate grid instability and reduce energy costs and by partnering with Monta, you can offer customers exclusive energy management features and gain a competitive edge in the energy market.
Smart energy distribution with load balancing
In addition to ensuring efficient energy distribution between your chargers, Monta's LoadBalancing feature supports different types of load balancing, further maximising the efficiency and safety of your energy usage.

Stabilise the grid with PowerBank
PowerBank aggregates ongoing charges and pauses them briefly to balance the power supply, making charge points valuable assets for the grid. In return, each charge point owner receives reimbursements for assisting the grid, making it a win-win situation for both the end user and the grid without impacting the overall charging experience.

The feature is currently available in East Denmark and Sweden and will be soon launched in the UK and Ireland.

Connect your home energy system through Public API
Monta's Public API empowers end-users to connect their Monta integrations, including charge points, charges, and vehicles, to any system they desire. Whether it's starting a charge at home when specific conditions are met, such as a full house meter or sunny weather, or syncing EV charging information with the home energy system, Monta has you covered.

With the Public API, we enable our end-users to build their own custom solutions and integrations, such as home-assistant or Bosch Home Connect, and streamline their EV charging experience.

Virtual SolarCharge (coming soon)
Virtual SolarCharge enables charge point owners to use the electricity produced by their home solar panels to charge their cars without modifying their existing solar or charge point setup.

With SmartCharge, EV drivers can schedule charges and customise their home-charging preferences based on their needs (such as saving money, reducing CO2 emissions, choosing renewable energy, or a combination).

This one simple action can help drivers reduce their carbon footprint while keeping their charging costs low.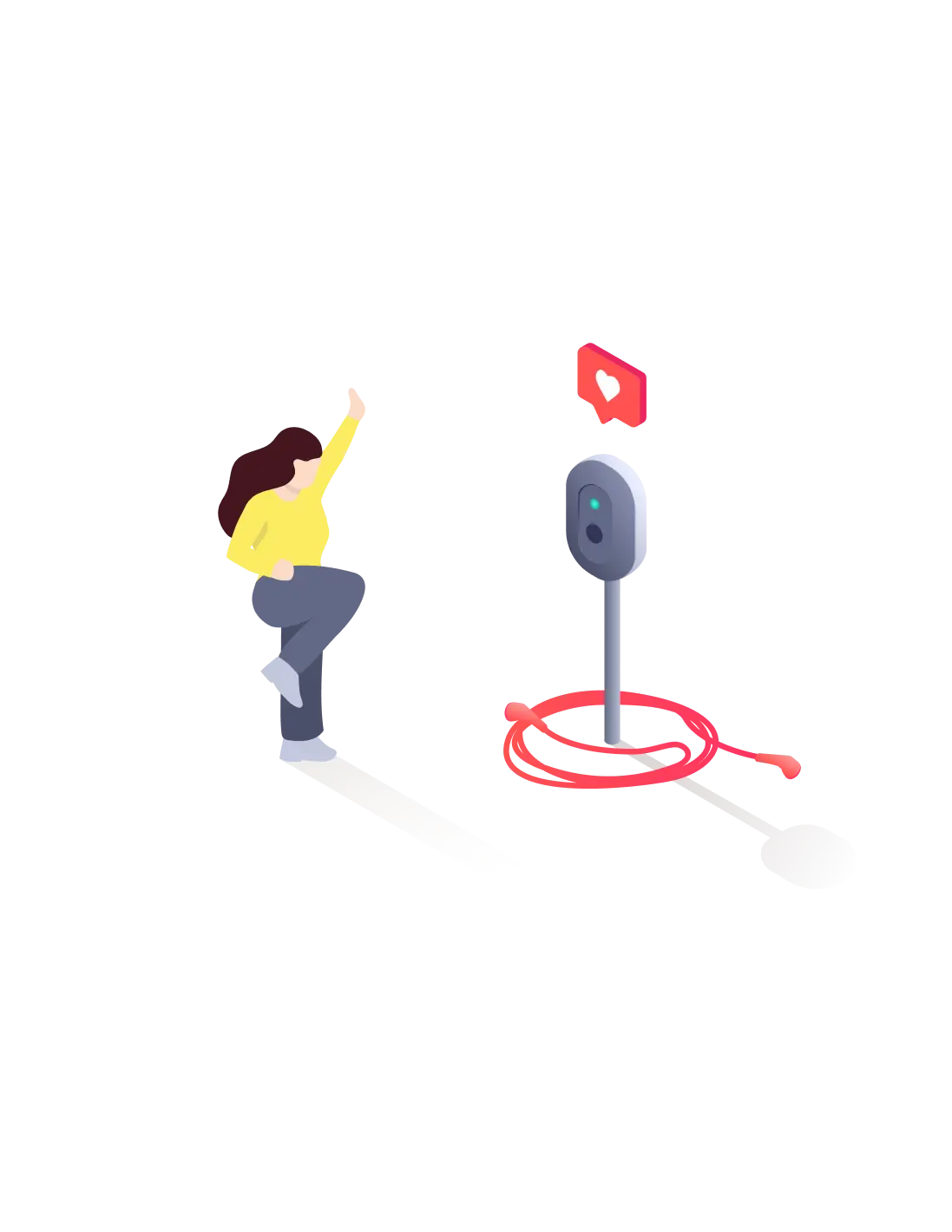 The most robust security measures in the industry
At Monta, safety and security are our top priorities. We've implemented multiple layers of protection, including strict access policies, multi-factor authentication, and data encryption, to ensure the safety of our partners' and users' sensitive information. Our platform is constantly monitored to detect any potential threats quickly, and we generate automated alerts and insights to mitigate any issues. In the event of any significant incidents, we openly communicate them on our status page, providing regular updates on our progress and any workarounds we implement.
Our 97% successful charging rate, which beats the industry's 85% standard, is made possible by our self-healing algorithm. This algorithm springs into action by fixing charge point bugs and errors automatically, ensuring successful charging and availability for EV drivers.

Our system continuously monitors all chargers connected to the Monta backend, allowing us to quickly troubleshoot any issues when alerted.

Security and privacy protection standards
Monta-connected charge points are password-secured to protect from fraudulent acts.

We are also ISO-27001 certified.

Setting the standard

in the EV charging market


Transform the way your customers charge with Monta - the ultimate solution that offers simple and smart EV charging, wherever they need it. From multiple payment options and full insights into their consumption and charging costs, EV drivers have a unified experience wherever they go.
SmartCharge
EV drivers can schedule charges and customise their home-charging preferences based on their needs: save money, reduce CO2 emissions, choose renewable energy, or a combination of all these factors.

Auto-start charge
With Auto-Start charge, charging your EV becomes hassle-free. Just plug in your car and it will start charging automatically at your preferred time and with the right amount of power needed - no manual input required on the Monta app.

Unrivalled transparency and flexibility
EV drivers always have all the details before (charger detail screen), during (session screen), and after charging (summary screen). They can see the estimated costs and fees beforehand, as well as the accumulated price during the charge, ensuring an anxiety-free experience for the EV driver.
They can access 550 000+ chargers across Europe, and multiple payment methods.
They can add ANY charge key they want and can even pay without downloading the app using app clips (InstantCharge).
Convenient charging options
Workplaces can create a company Wallet and provide employees with funds for charging to avoid unnecessary reimbursements.
Additionally, employees charging their EVs at home can automatically have the charging costs reimbursed after each charge or at the end of the month through our Sponsored Charge Points solution.
"When we decided to scale and make more proposals to municipalities, it was natural for us to go with Monta. It is quite intuitive, which makes it easy to establish new charge points and price charges."

Low admin,
maximum results
With Monta, you can effortlessly set up, manage, and control your charge points while minimising manual administration and maximising efficiency. Our CPMS is simple to use and will make your day-to-day work a breeze.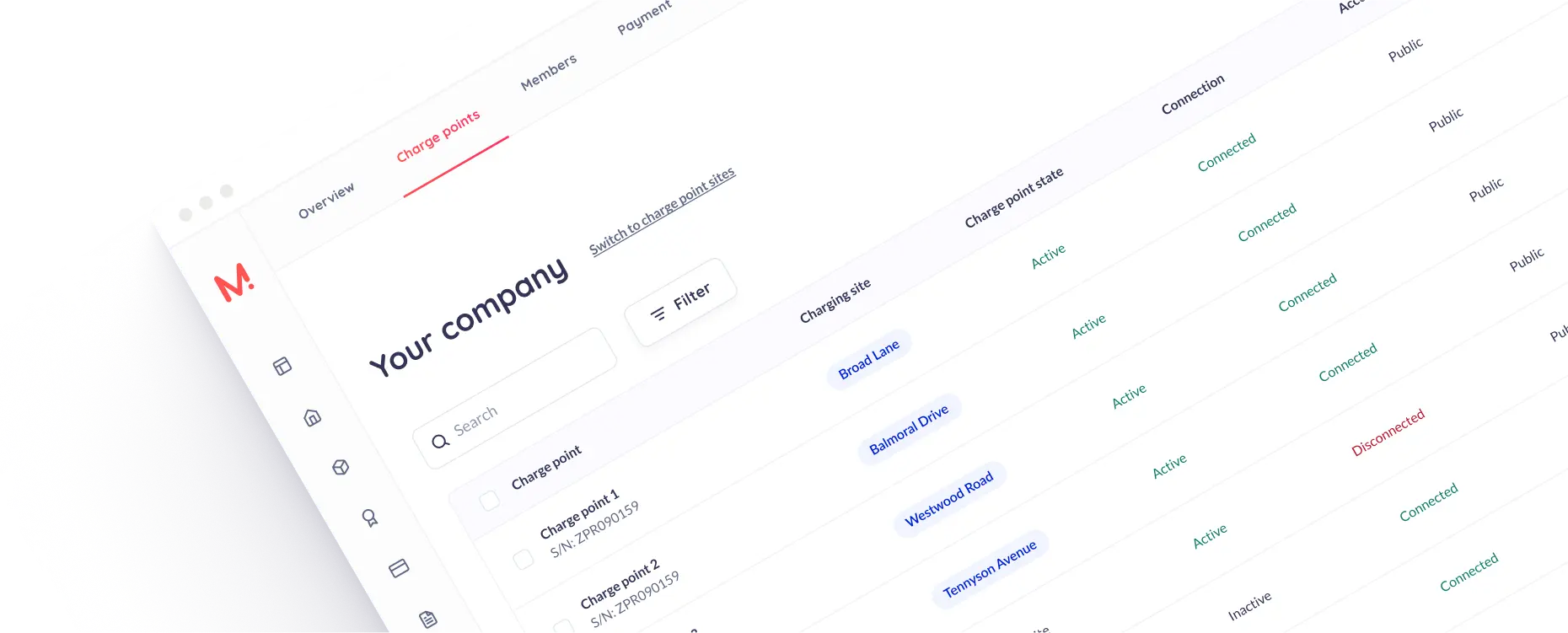 Intuitive UX
Monta Portal is designed with user experience in mind. Our platform has undergone thorough testing and feedback from our clients, resulting in an interface that is simple and easy to use. Users enjoy the streamlined workflows that allow for efficient use of the portal.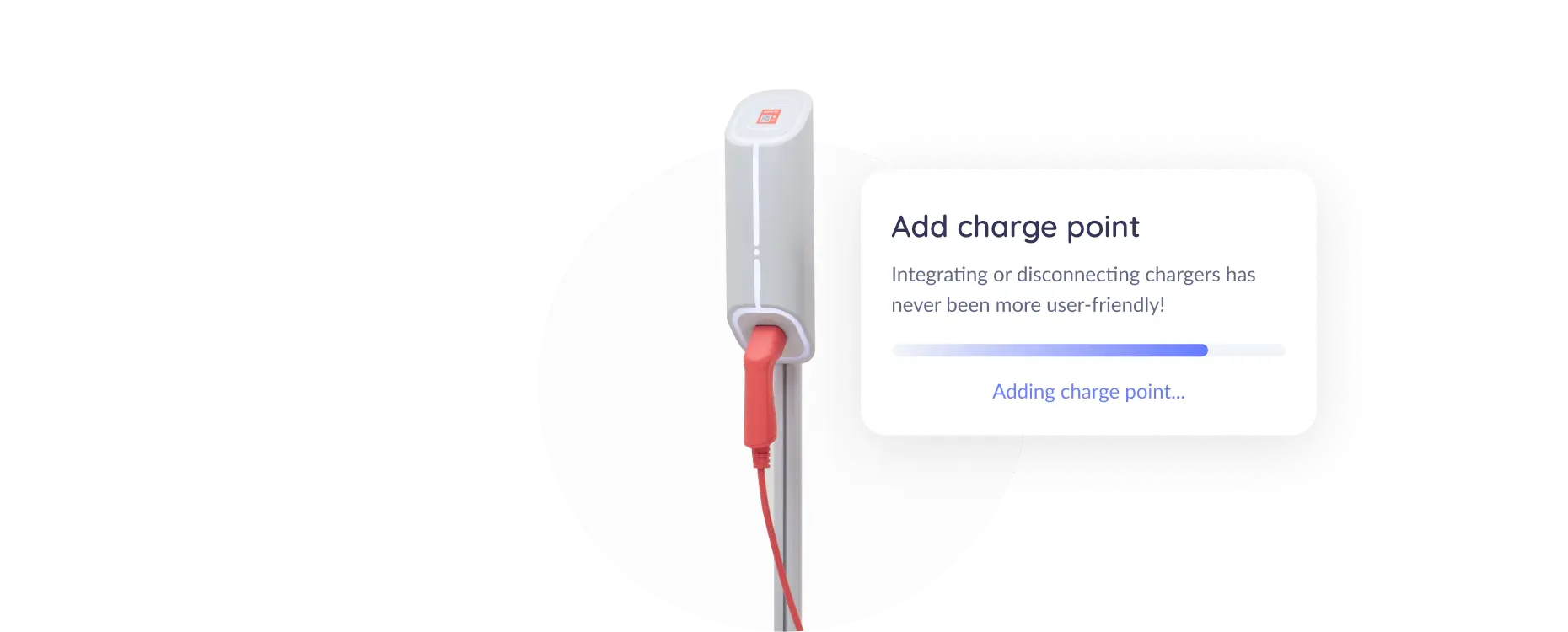 Quick charge point installation and setup
With the Monta Portal, you can elevate your installation workflow: assign jobs for installers, gain real-time insights into project status, and take charge of your installations like never before!
You can easily add or remove users, integrate or disconnect chargers, and manage your network with ease - allowing you to scale up or down quickly and efficiently.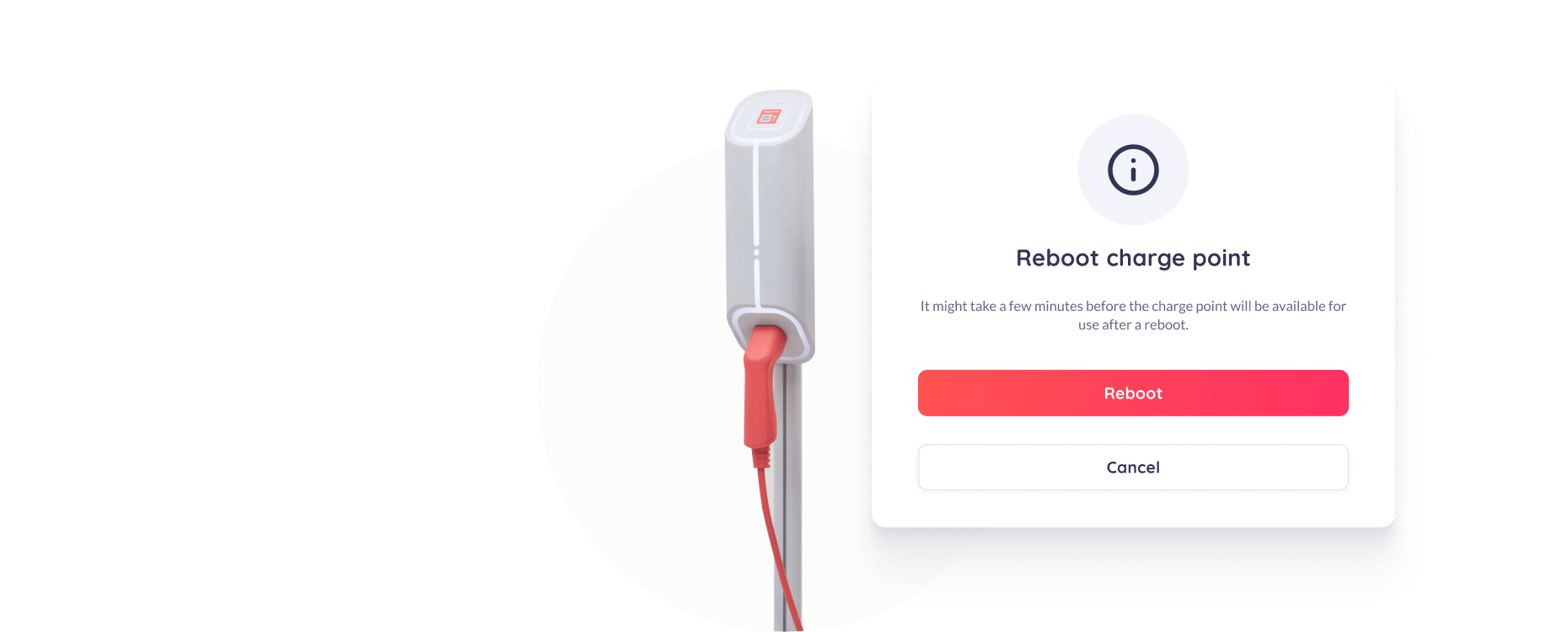 Support and troubleshooting
Reports can be created by end-users, customer support reps, and service partners. These reports can then be assigned for further troubleshooting. In addition, remote actions like starting, stopping, and rebooting, as well as log investigation, can also be conducted by anyone handling customer queries through Monta.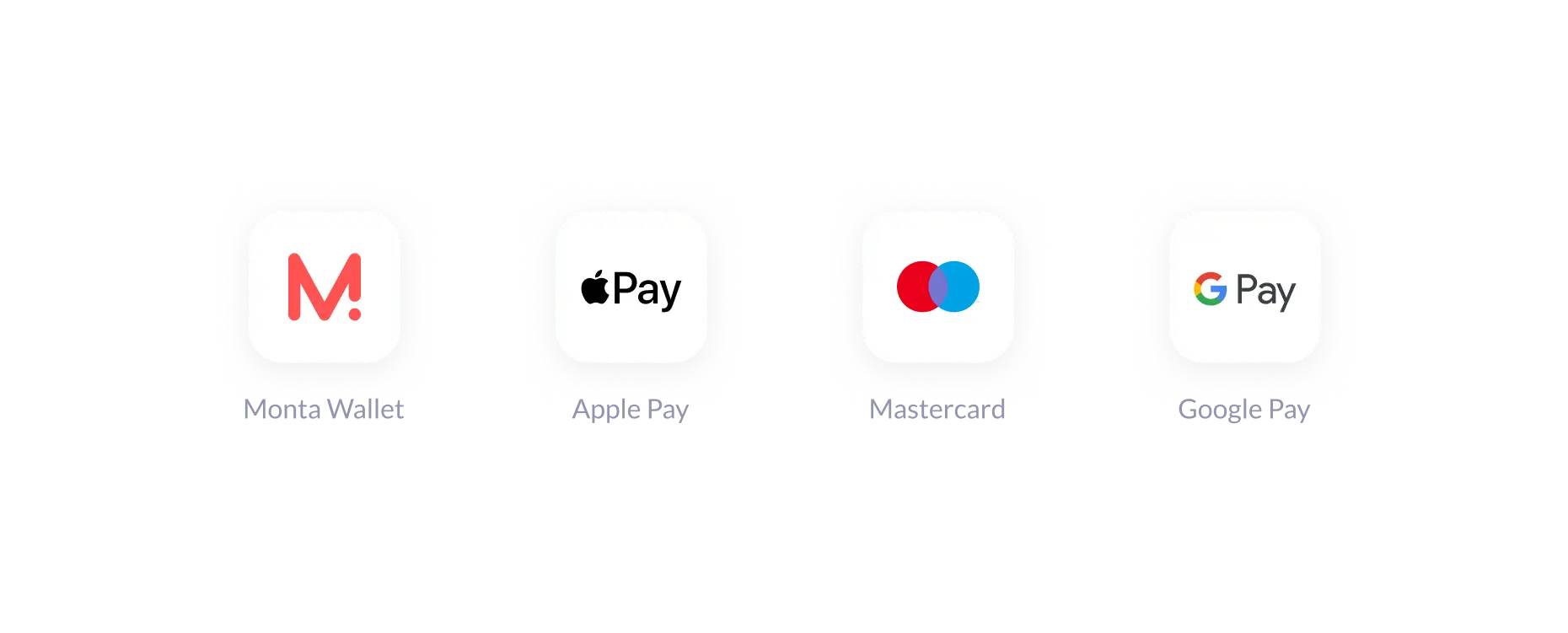 Automatic payments and invoicing
Monta has an advanced and automated payment system that tracks every payment and charging session accurately.
There are multiple payment options available for EV drivers, including charge keys, payment terminals, mobile payment apps, and digital wallets such as Apple Pay and Google Pay.
Seamless software

and hardware integrations

Simplify your EV charging services with Monta. Seamlessly integrate over 400 charge point models, install easily with Powered by Monta chargers, and centralise data management through our Partner API.
Partner API
Easily integrate Monta into your own solutions and streamline your data collection process. With the ability to start and stop charges, import information into CRM tools, and display charge points on your maps, you can centralise data and create customised use cases from one centralised location.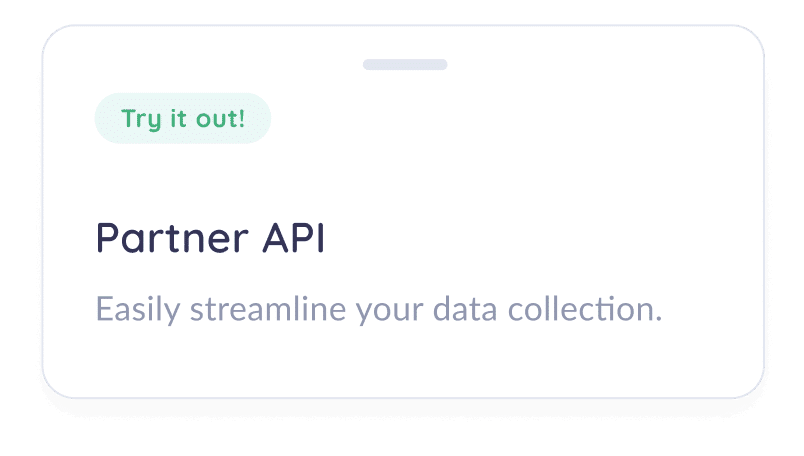 Choose your preferred hardware
Monta supports 400+ AC and DC charge point models. Choose the hardware that best fits your needs and budget.
Additionally, Powered by Monta chargers have Monta software pre-installed and built-in connectivity options, making installation a breeze.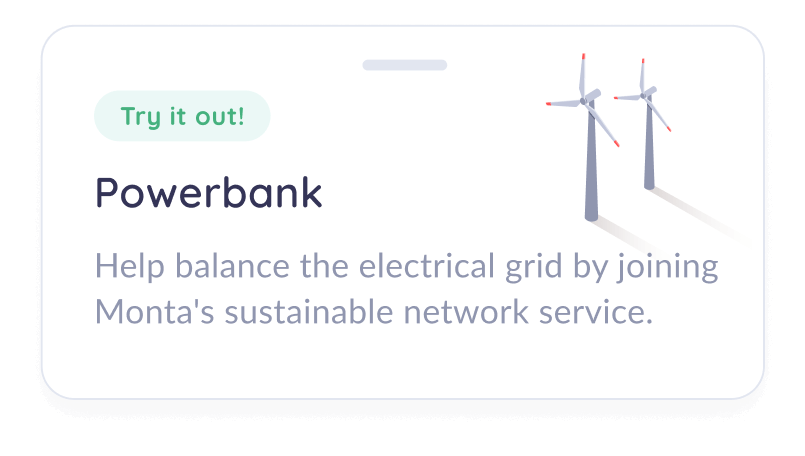 FEATURED WHITEPAPER
Transform your
utility business

with Monta's EV charging platform

Monta's Charge Point Management System (CPMS) provides utility partners with the flexibility, efficiency, and innovation required to become the go-to EV charging solution provider.

Download for free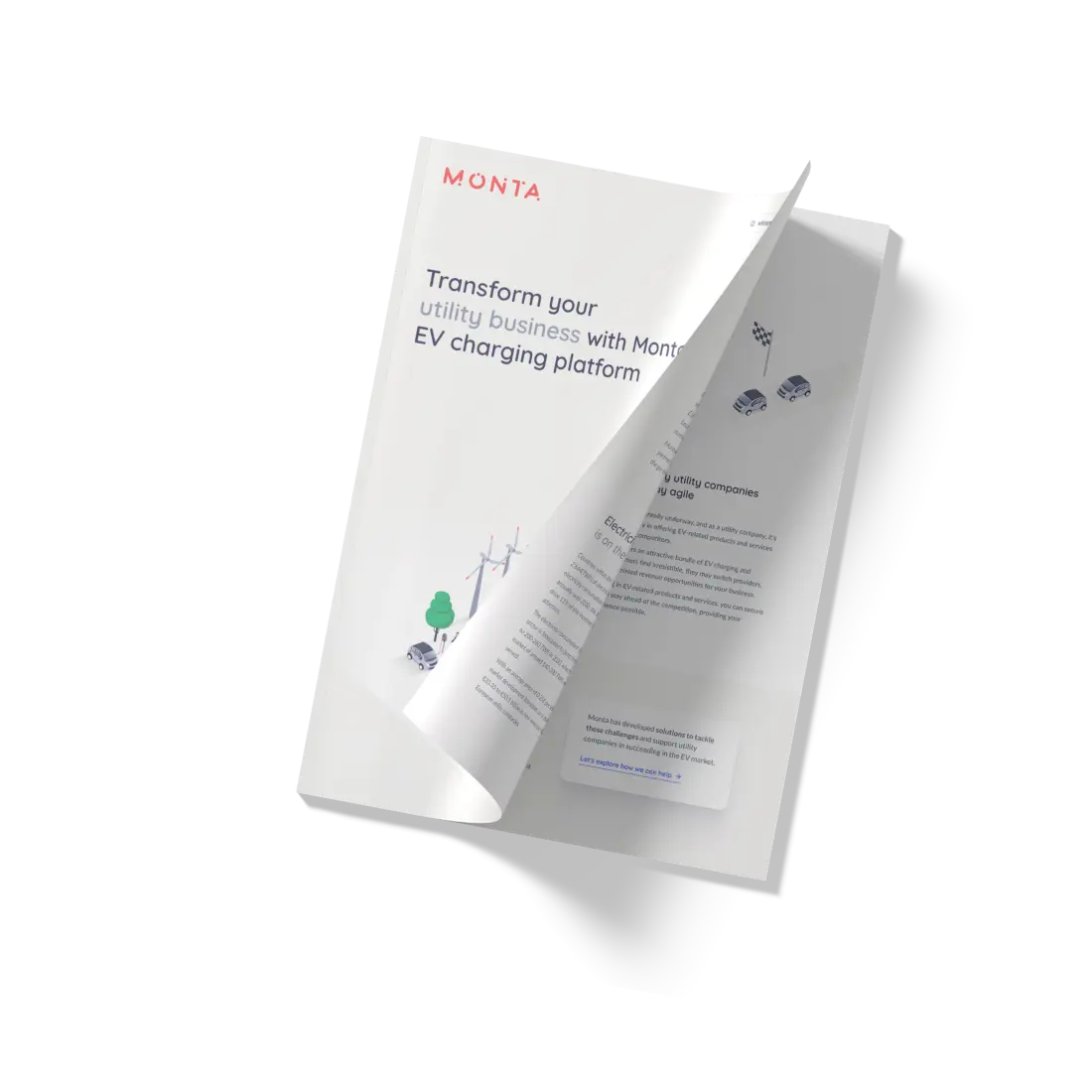 Get support around the clock
Choose how you want us to support you.
Learning resources
Access free education and training resources through the Help Center and Monta Academy.
24/7 Customer support
Benefit from our top-rated customer support system with round-the-clock assistance.
Power your success
Take advantage of our expanding network of wholesalers and hardware manufacturers for charge points.
Get premium assistance
Opt for a dedicated Customer Success Manager to get personalised help.
Expand your reach
Grow and expand your business with the help of our Partner program.
Connecting the dots with Monta
Comprehensive
Monta CPMS is designed to meet the needs of utility companies that manage a large network of charging stations. Our system offers a range of features, including real-time monitoring and control, usage tracking and billing, advanced analytics and reporting, and an easy-to-use interface for customers.
Proven
Monta CPMS is already in use by a range of utility companies across Europe. Our system has been extensively tested and optimised to provide reliable and scalable performance, enabling utility companies to manage their charging networks with confidence and adapt quickly to market changes.
Efficient
Building a comprehensive CPMS system from scratch can be time-consuming and resource-intensive. By using Monta CPMS, utility companies can avoid the cost and effort of building their own software solution and instead rely on a proven and tested system that is ready to go.
Customisable
Monta's CPMS can be customised to meet the specific needs of each utility company. We work closely with our clients to understand their unique requirements and configure the system to meet their needs, ensuring maximum efficiency and effectiveness.
Support
Monta CPMS provides ongoing support and maintenance to ensure that our system is always up-to-date and working optimally. Our dedicated support team is available to answer any questions and provide assistance whenever needed.
But don't take our word for it…

Customers

who love Monta

Fantastic! I'm used to using mainly the Kia app, but many others as well. Kia is okay but some are totally useless.
Monta's app on the other hand is spot on! All other apps should follow suit.
Finally, a charge app that adds EV charge value.
Reliable and easy to operate. Good pricing. Excellent charger.
Easy home charging and on the go roaming! Great user interface, so simple to connect to home charger and uses all the great features. Great rates on the roaming networks too, loving it so far!Monta's app on the other hand is spot on! All other apps should follow suit.
Amazing ev charging app, easy integration with the hardware you have on hand and easy sharing with the rest of the household, keep on doing an amazing job!
Great App, nice and simple to use and navigate.
I use Monta to manage my charge point at home for full benefit of smart charging, sharing with friends and manage my cost in great detail. On the road I can easily use Monta for public charging and over time compare my usage and cost home vs on the road charging. I love it.
Finally, a way to see the full network of charge points and use all of them without having to sign up for several operators. It also makes travelling with an EV so much more convenient! I am a real fan!
Easy to use charging app. Cool feature with dynamic prices that follows the actual electricity prices hour by hour. Will definitely use Monta as my primary charging app.
Easy to use and covers everything. Super app! I always find a public station, but I can also smartly control my charger at home. I even get the reimbursement for charging from my employer via the app, directly after each charging process. It doesn't get any more transparent than that.
Very handy and easy cool app.
App easy to use and step by step instructions. Was charging car in minutes.