EV charging for housing associations and residences
All housing communities can benefit from Monta's EV charging management solution. Monta makes it easy to maintain charge points. Increase resident satisfaction and property value with minimal administration, no matter the size of your community.
Get started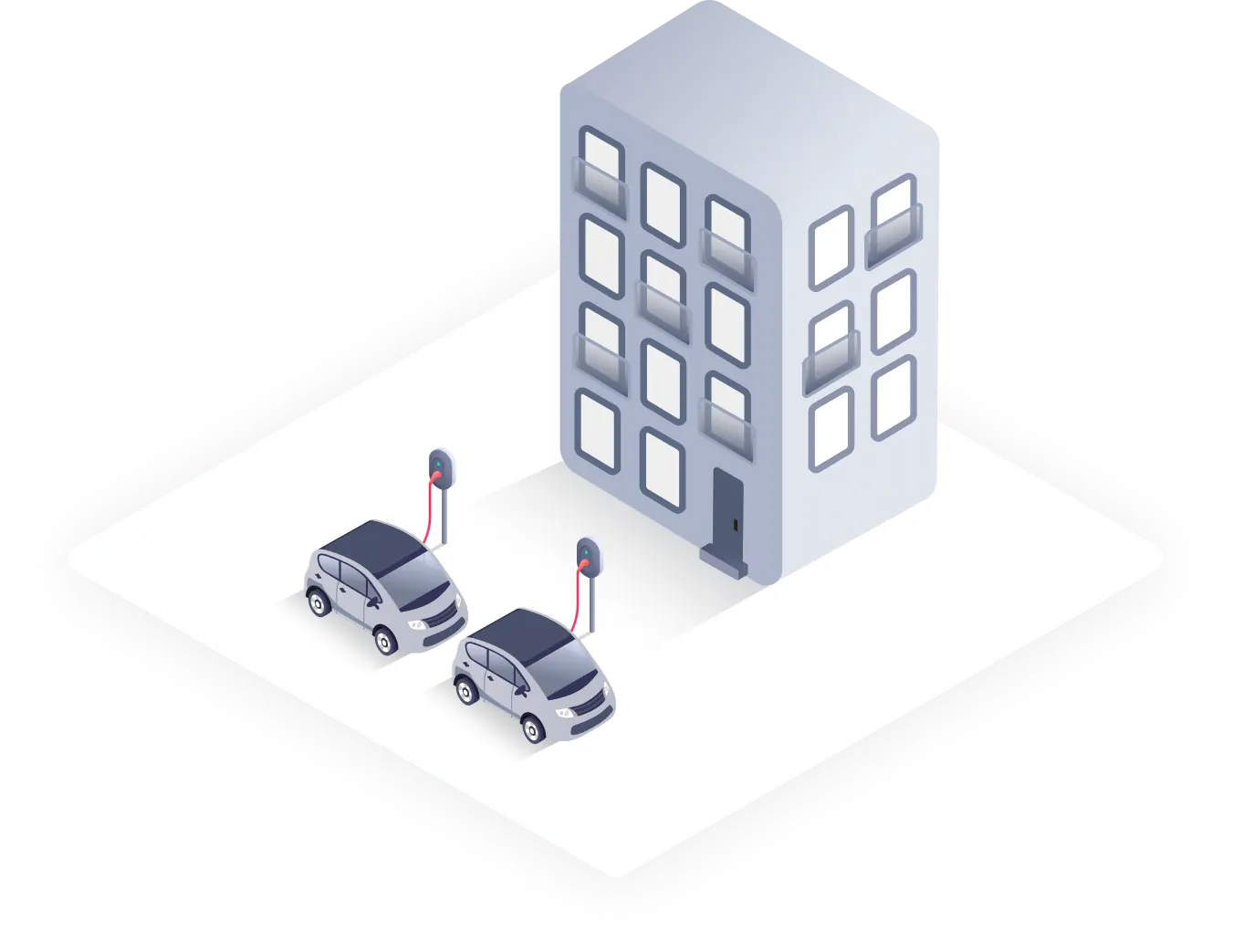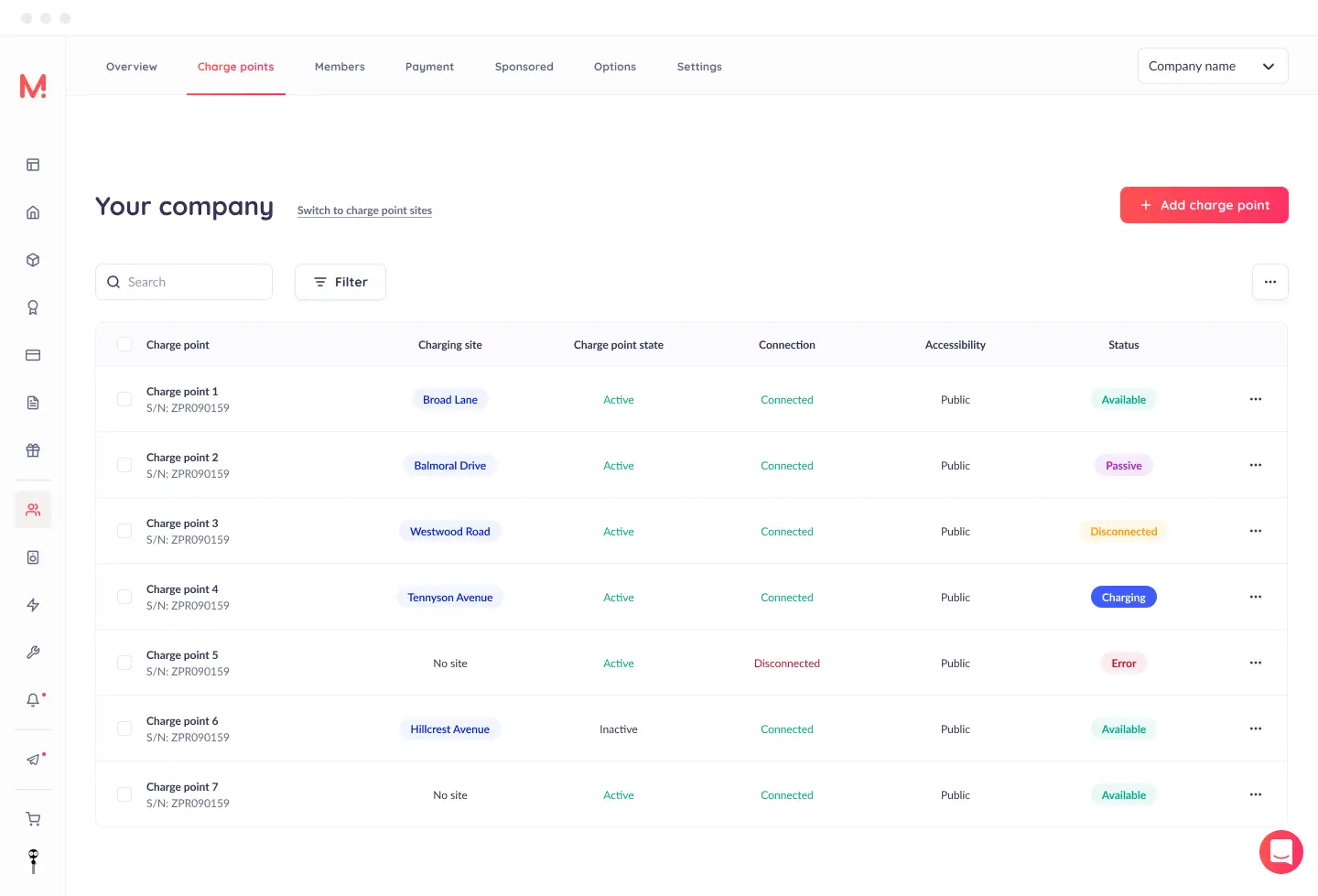 Automate your admin tasks
Monta eliminates repetitive tasks by automating EV charging for your residents.

Toggle between private and public access
Decide who can charge and how much they pay
Easy payment methods for residents and guests
Help out your local community
Share your charge points with other EV drivers and earn money on every charge.
Receive payments instantly after a charge is finished
Manage all finances in a single, centralised system
Choose from different payment methods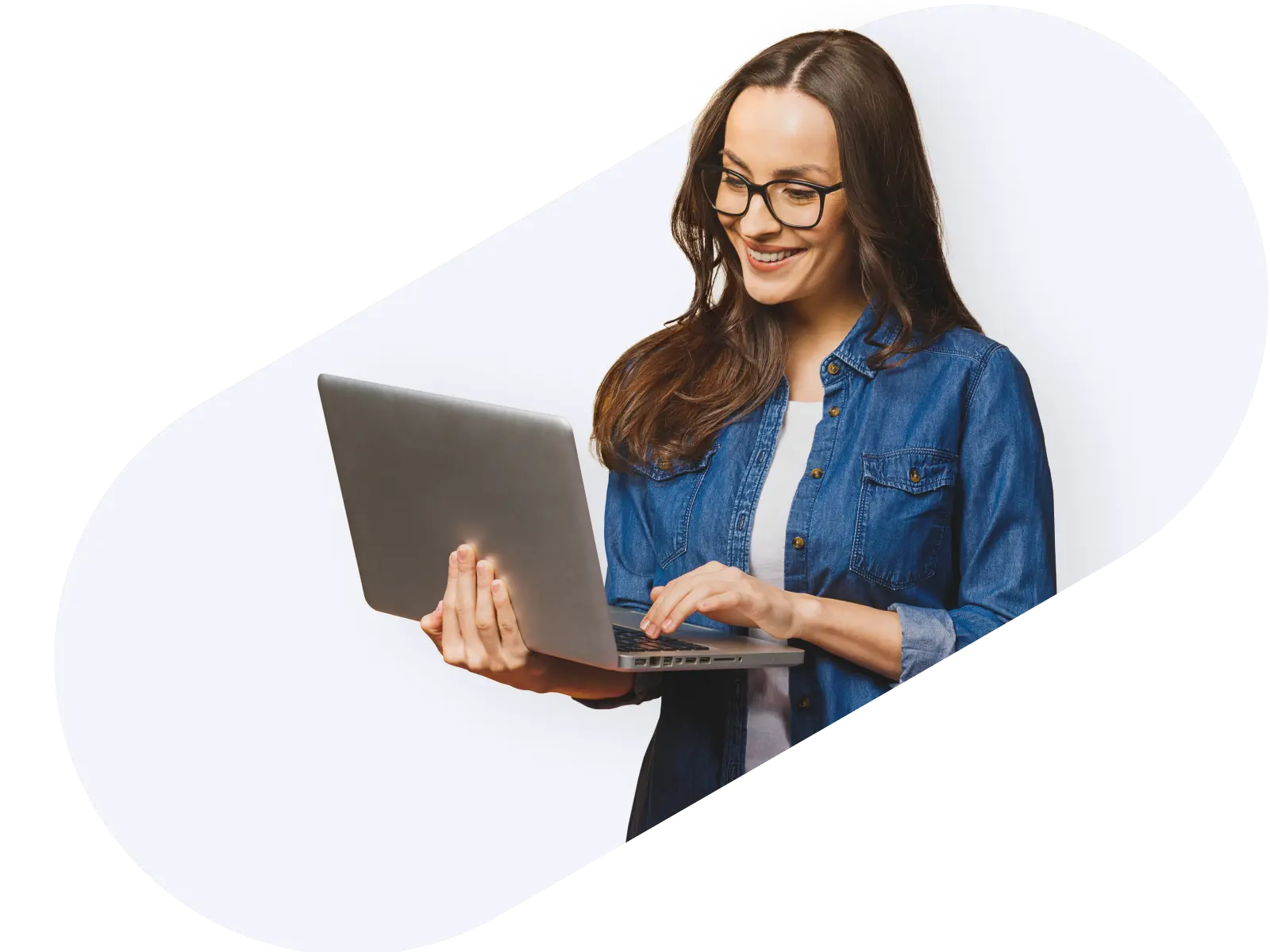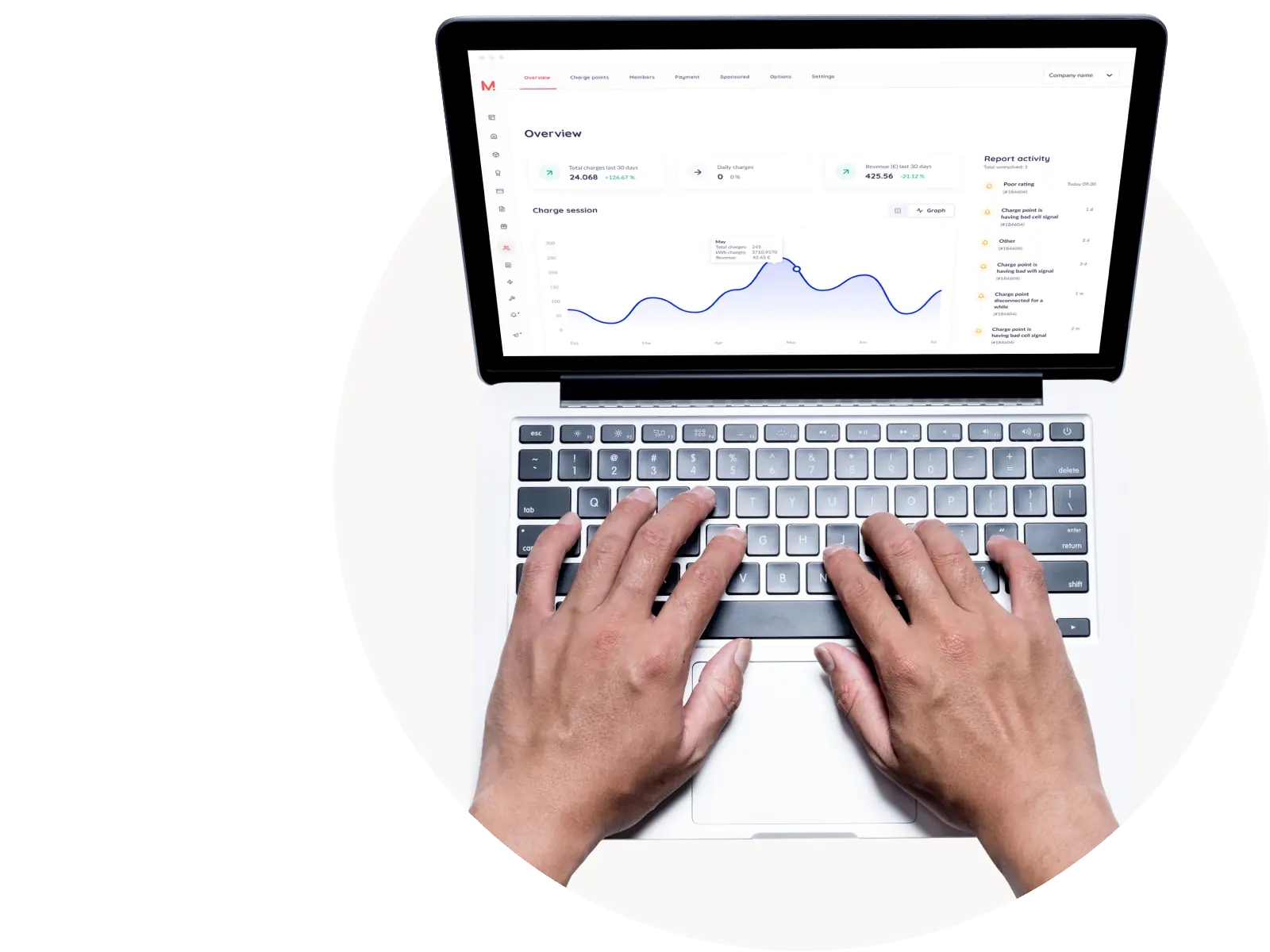 The best EV charging experience for residential needs
With Monta, operating residential charging stations is simple and straightforward.

New EV drivers can set up accounts in seconds
Industry-leading 98% charge rate success
24/7 chat support from Monta
Featured ebook
The charge point management system
buyer's
guide
If you're looking to provide EV charging services to your customers, employees or even your family, you've come to the right place. In this guide we provide the checklist for success in building and scaling your charging site(s), the pitfalls to avoid, and a process to help get you started.

Download for free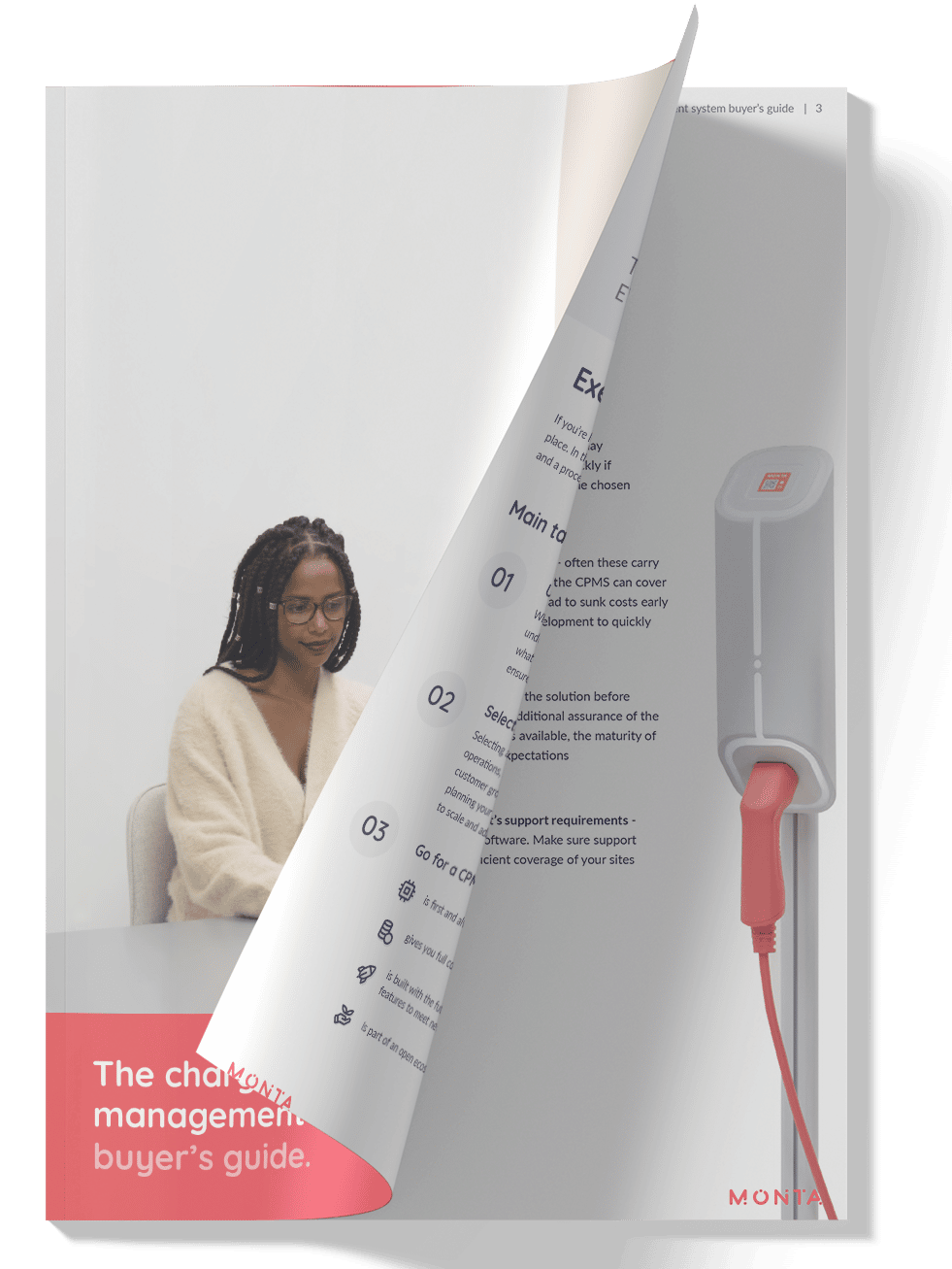 A future proof solution from the get-go

EV charging is becoming a key thing for tenants who have EVs.

Fulfil the EV charging needs of your residents
Install charging points wherever you need them
Maintain full control of payments, automatically