Complete EV charging solution for workplace & offices
Stop wasting time and resources on EV charging management. Monta gives you full control over employee charging needs while automating and streamlining repetitive admin work.

Get started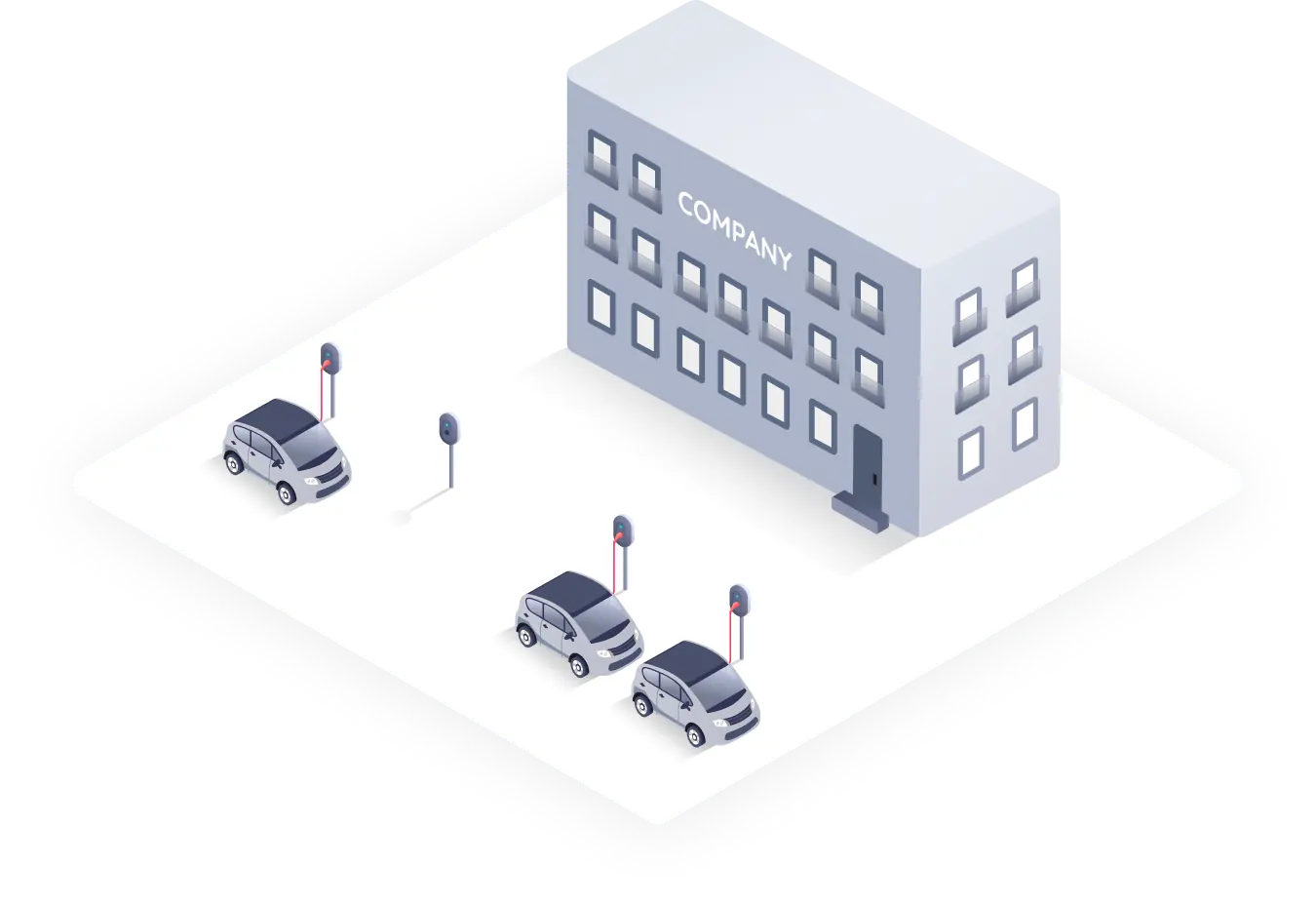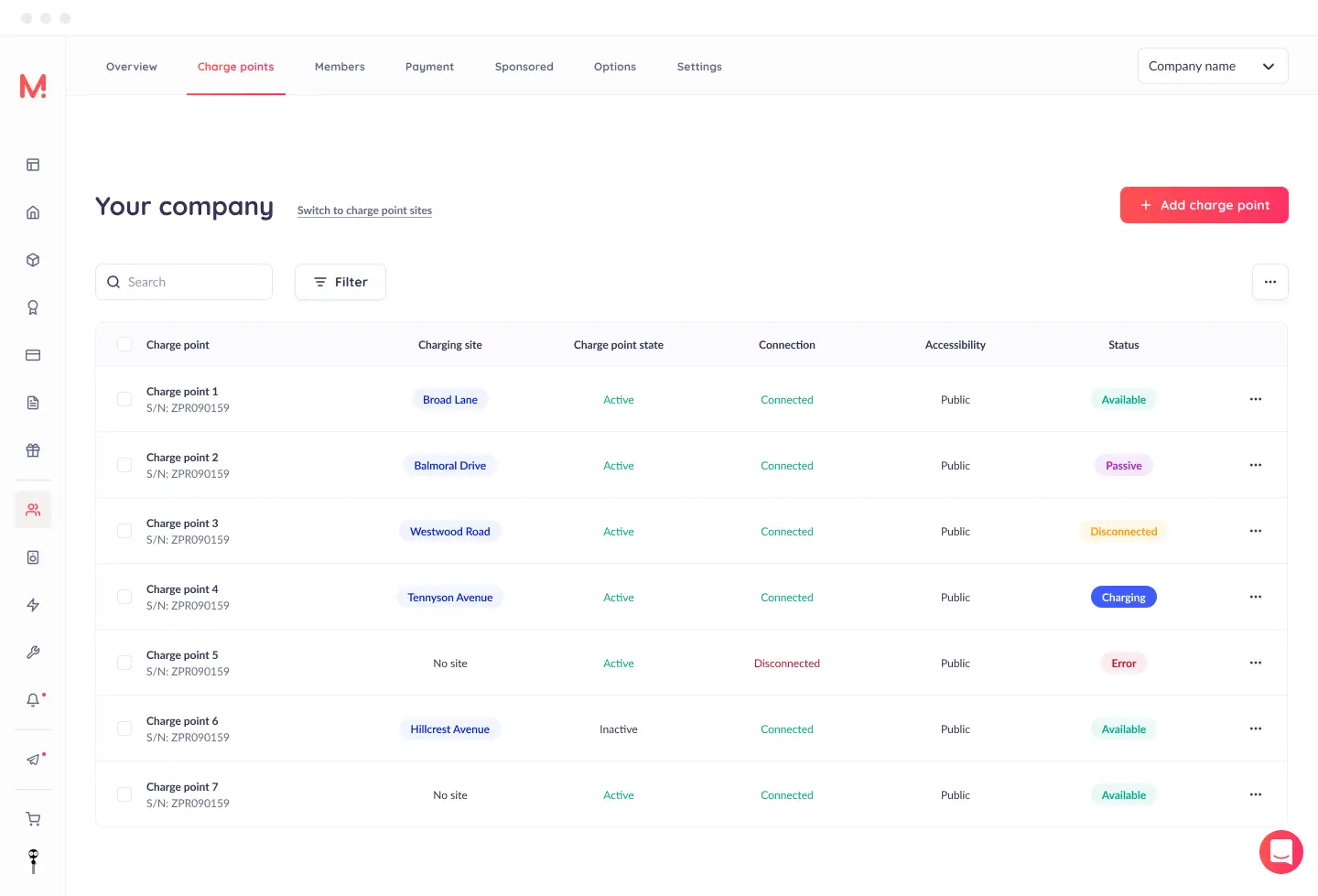 Maximum flexibility, no administration
Monta gives you complete control over your workplace charging points while eliminating admin work.

Choose between employee or public access
Create teams of employees with private EVs
Set custom pricing for each team
Reimburse home charging for employees
Offer a superior charging experience
Keep your employees happy with a streamlined charging experience combined with great service.

Charge point booking and digital queue system
Easy payments via all payment options
24/7 customer support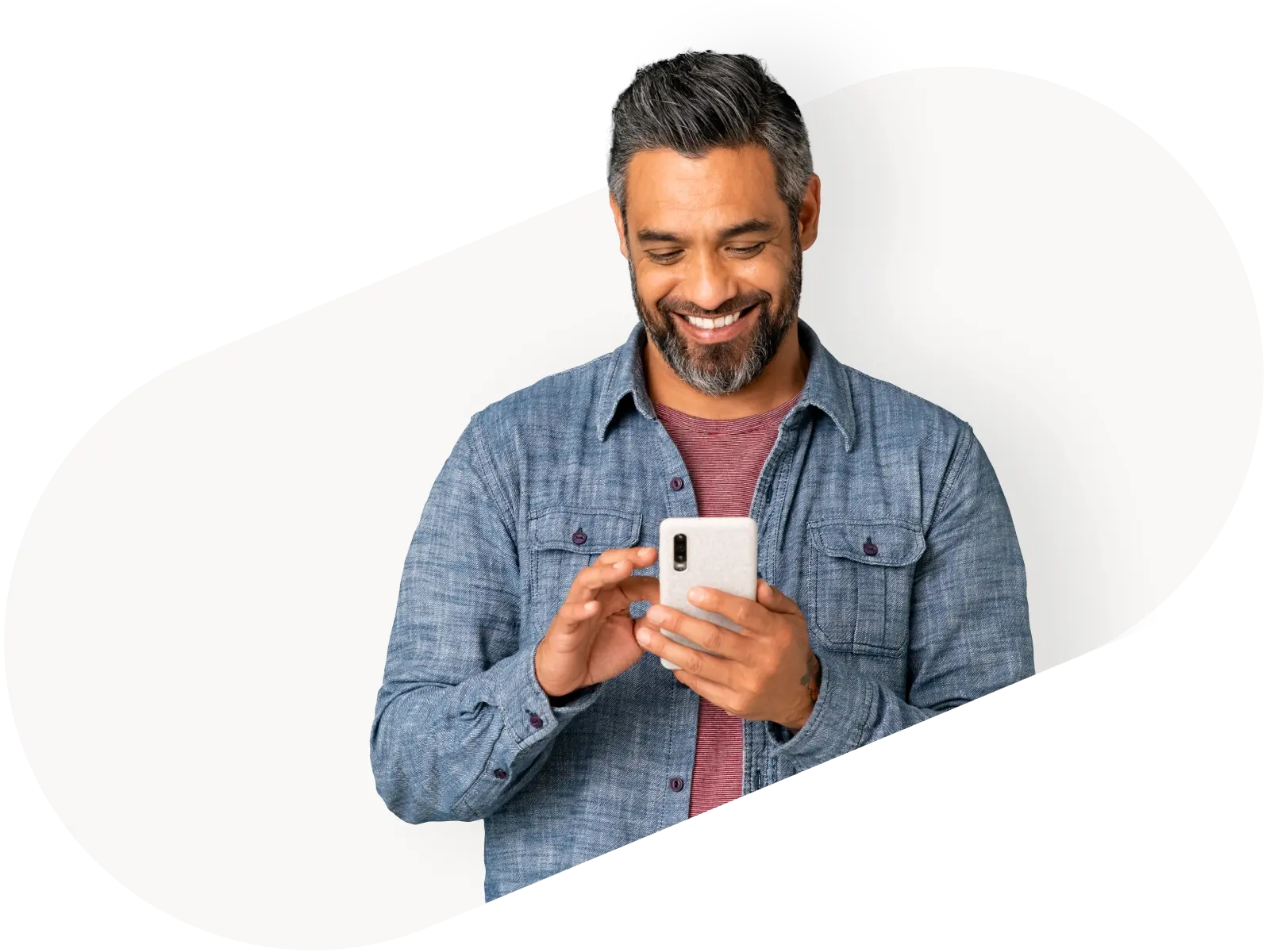 Featured ebook
The charge point management system
buyer's
guide
If you're looking to provide EV charging services to your customers, employees or even your family, you've come to the right place. In this guide we provide the checklist for success in building and scaling your charging site(s), the pitfalls to avoid, and a process to help get you started.

Download for free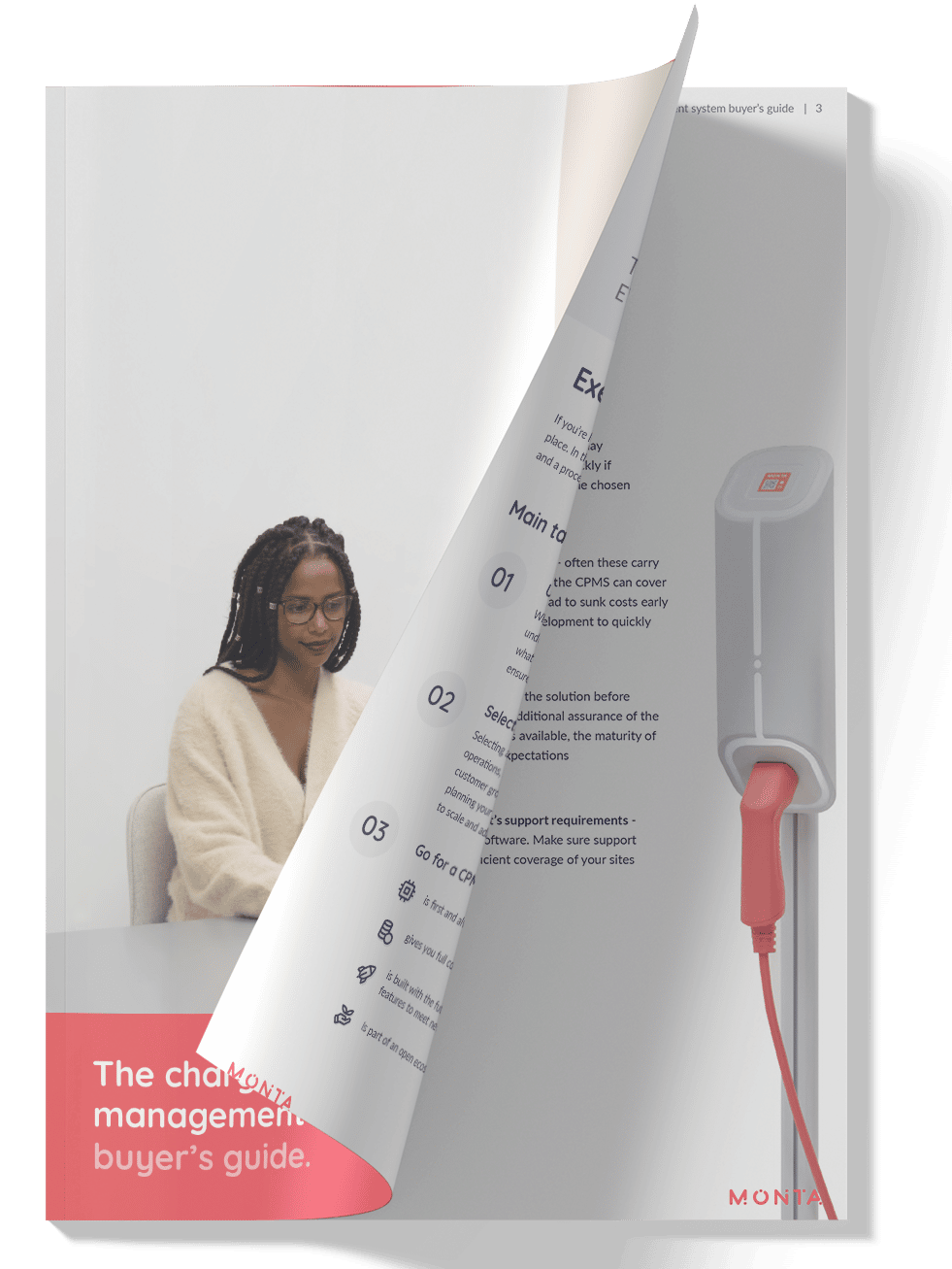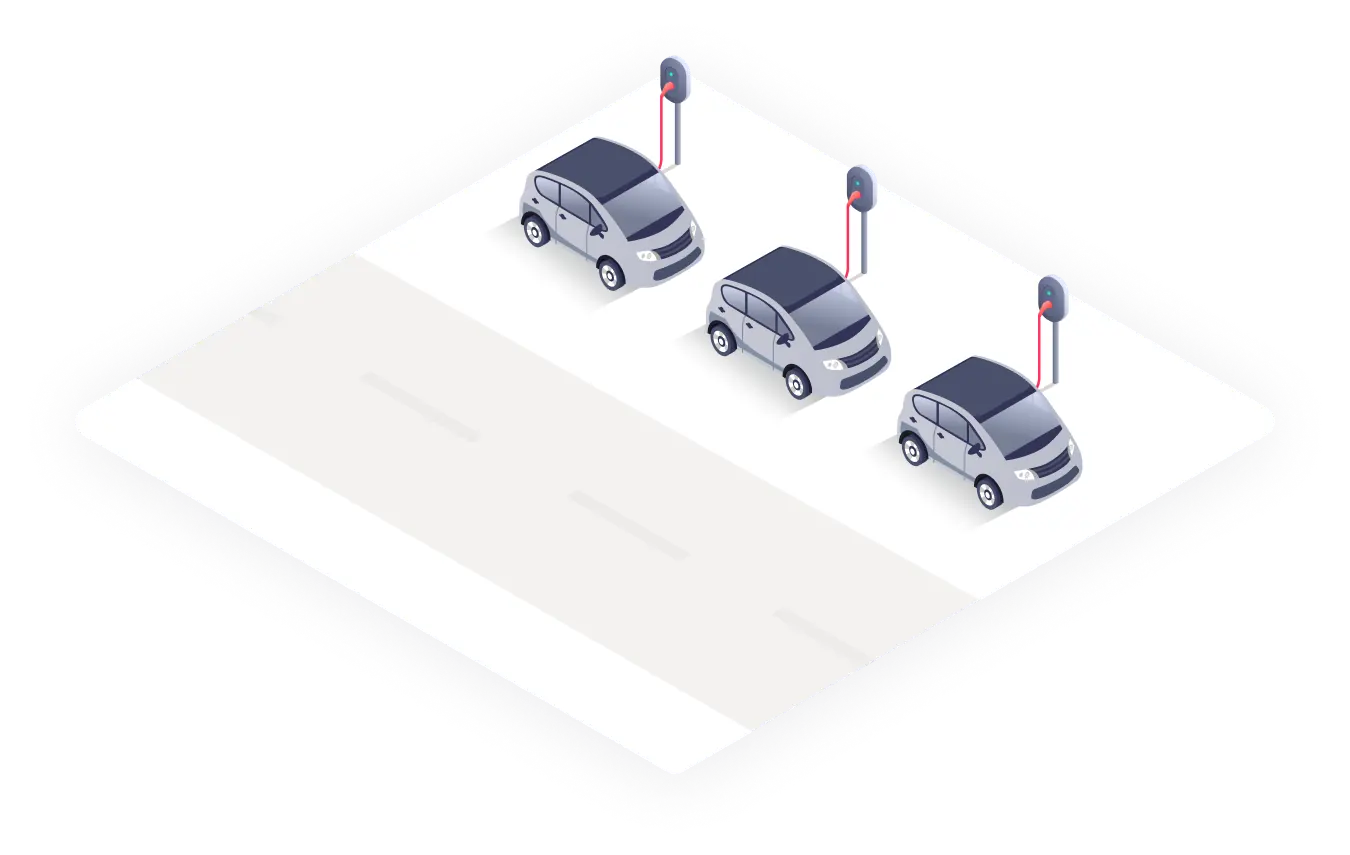 Save more by charging smarter
Reduce workplace EV charging costs and employee CO2 emissions.

Queuing with live status updates
Reduce costs and CO2 with SmartCharge
Real insights based on your charging patterns
Built for the future
Monta makes scaling easy and adapts to your current or future workplace EV charging needs.

Give access to employees with ease
Set up new charge points in minutes
Market-leading load balancing options