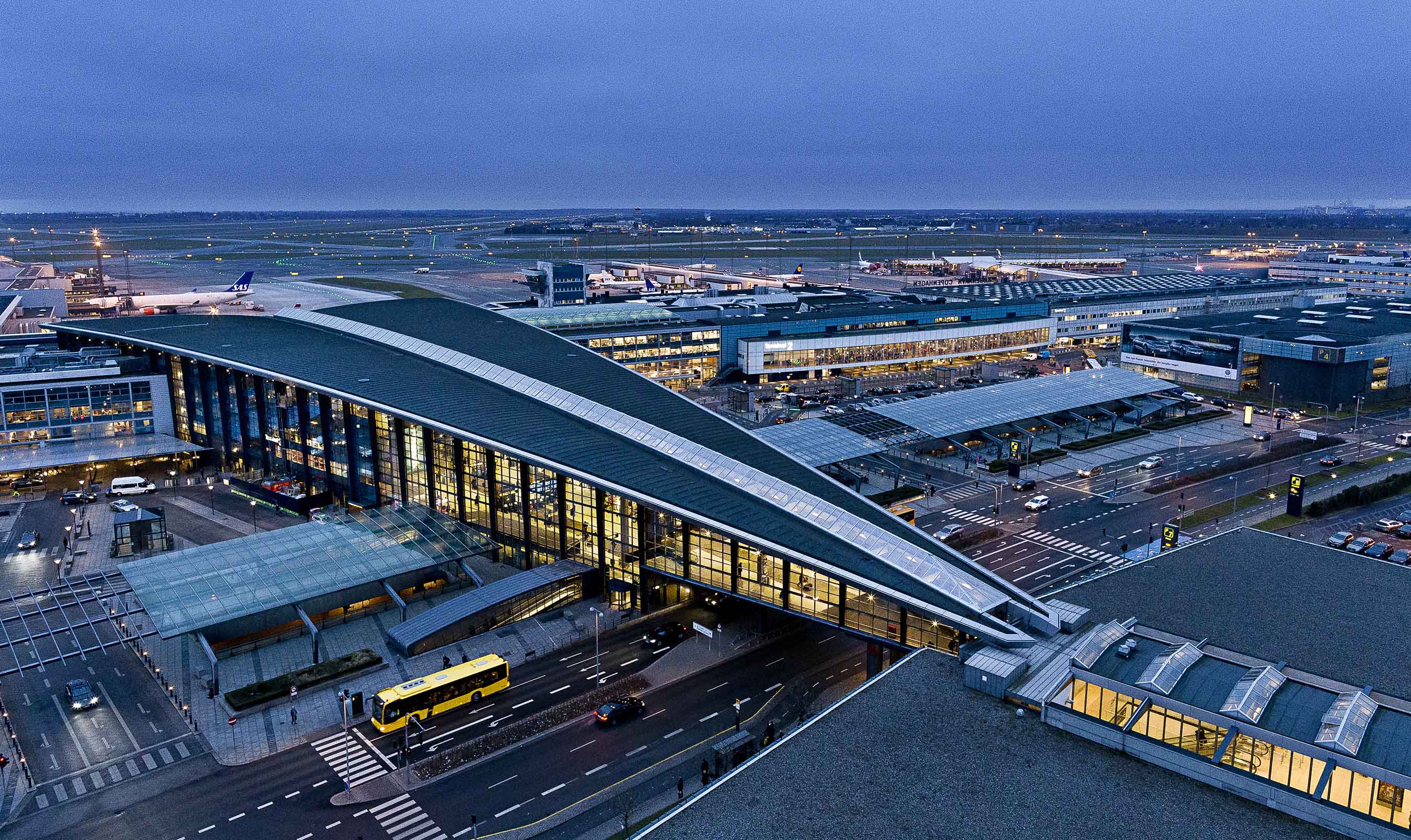 Aiming to become a complete emission free airport by 2050, Copenhagen Airport wanted a charging solution that was easy to use for all types of passengers as well as their staff and handlers inside the facility. Having a flexible system ready to scale to changing charging needs, while offering end-users a subscription-free setup was a must for the company.
With more than 30 million people traveling through Copenhagen Airport in 2019, the Danish node is a vital part of northern Europe's infrastructure. Despite the crisis following the Covid-19 pandemic, CPH Airport stayed committed to their ambitious climate goals and implemented an electric charging infrastructure strategy for passengers and partners.
"An important first step in becoming free of CO2 emissions is to make all land transportation to, from and inside the airport electric. For us to succeed, we need a frictionless charging infrastructure that can accommodate our many stakeholders. Passengers, taxis and partners inside the airport should be able to charge without any hassle", says Rasmus Peder Due Larsen, Head of Parking & Sales.
For passengers, CPH airport wanted the charging experience to be just as natural as parking your car. Hence, having to download a new charging app or sign up to a new subscription were two barriers they wanted to avoid.
About the Partnership
The official partnership is between CPH Airport and the energy company EWII. EWII owns the charging infrastructure. Zapp Mobility is the charge point operator; ABB delivers the chargers, while Monta serves as the sole software provider.
| | | |
| --- | --- | --- |
| Preparing EV charging to 1200 electric vehicles airside | 1350 charge points | QR stickers |
| EWII use Monta as CPMS in their partnership with CPH Airport | App clips | Use flexible pricing and shares charge points with the public |
Park, scan, charge - and off you go
EWII won the tender from CPH Airport and decided to use Monta as their software provider. With Monta installed on the charge points in the CPH Airport, passengers only have to scan a QR code to start charging. Once scanned, the passenger can choose between a variety of payment options and tap in an email address if a receipt is needed.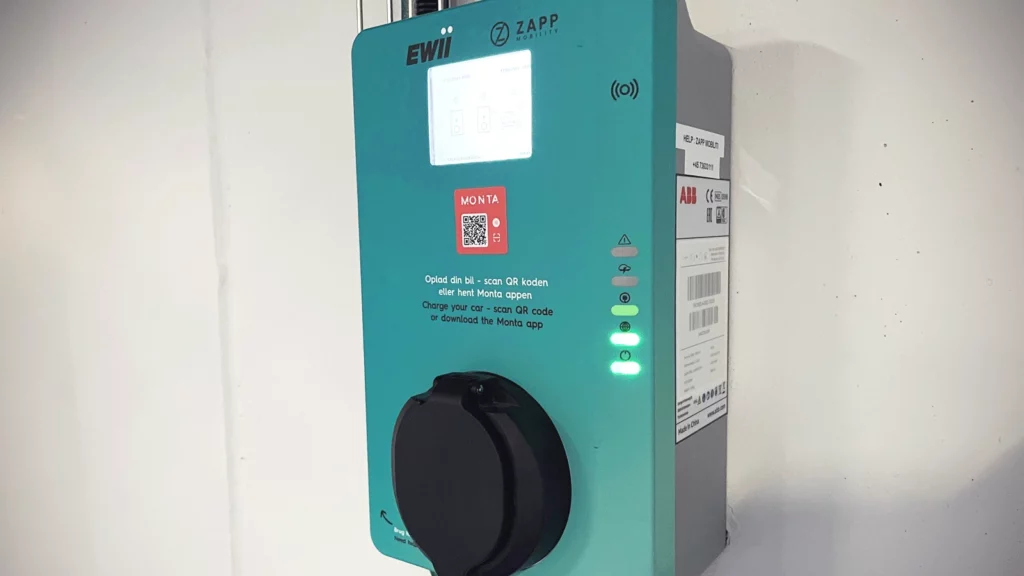 "Some customers don't have time to download a new app and plug in all of their personal data when they have a plane to catch. That's why Monta fits us perfectly. Customers simply scan a QR code to begin charging and off they go. This simple setup, yet having the ability to retrieve payments and send invoices is unmatched by other EV charging software providers," says Jesper Antoni Nicolaisen, Head of Charge Point Infrastructure at EWII.
Having both AC and DC chargers installed from ABB, EWII can control pricing on all of their charge points as well as provide special offers to different customer groups if they please.
"Monta makes it easy for us to serve a pioneer client like CPH Airport. The functionality combined with the flexibility helps us tailor our EV charging solution to every type of customer. Especially going from a manual pricing setup to an automated system where any changes in price is reflected in EMSPs in real-time is unique in the industry," says Jesper Antoni Nicolaisen, Head of Charge Point Infrastructure at EWII.
Besides offering this flexibility for passengers, CPH Airport wanted the same features for internal use. Having their own EV fleet and multiple partners meant they needed a similar solution airside.
En route to turn airside vehicles fully electric
CPH Airport is planning to turn their 400 vehicles fully electric. Just as importantly, their partners airside have approximately 1200 vehicles, which are all going to run on electricity in the future. This massive demand for airside charging is managed via Monta's flexible and scalable setup that allows new companies to be added to the system with their own settings.
"Having one system that can handle all our partners' charging needs is a massive advantage now and in the future. As more partners turn to EVs, we can add them in our system and customize the setup to fit their charging needs without affecting our other partners. This saves time and human resources, which was just what we were looking for," says Rasmus Peder Due Larsen, Head of Parking & Sales.
Needless to say, electrifying transportation to and from the airport by 2030 requires a lot of planning. In order to make correct predictions, CPH Airport will use the charge points in more ways than one.
Using charging data to always be in front
As a forward-thinking company, CPH Airport will be using the charging data collected by Monta to plan ahead and possibly iterate their charging infrastructure strategy. Knowing when, where, and what time as well as the utilization rate, CPH Airport plans to use their data to accommodate their passengers.
"As a tech company, data is at the core of everything we do. By using data from our system, our partners can better plan and optimize their charging solution. This ensures we create a sustainable EV charging infrastructure now and in the future," says Peter Vodder, Country Manager at Monta.