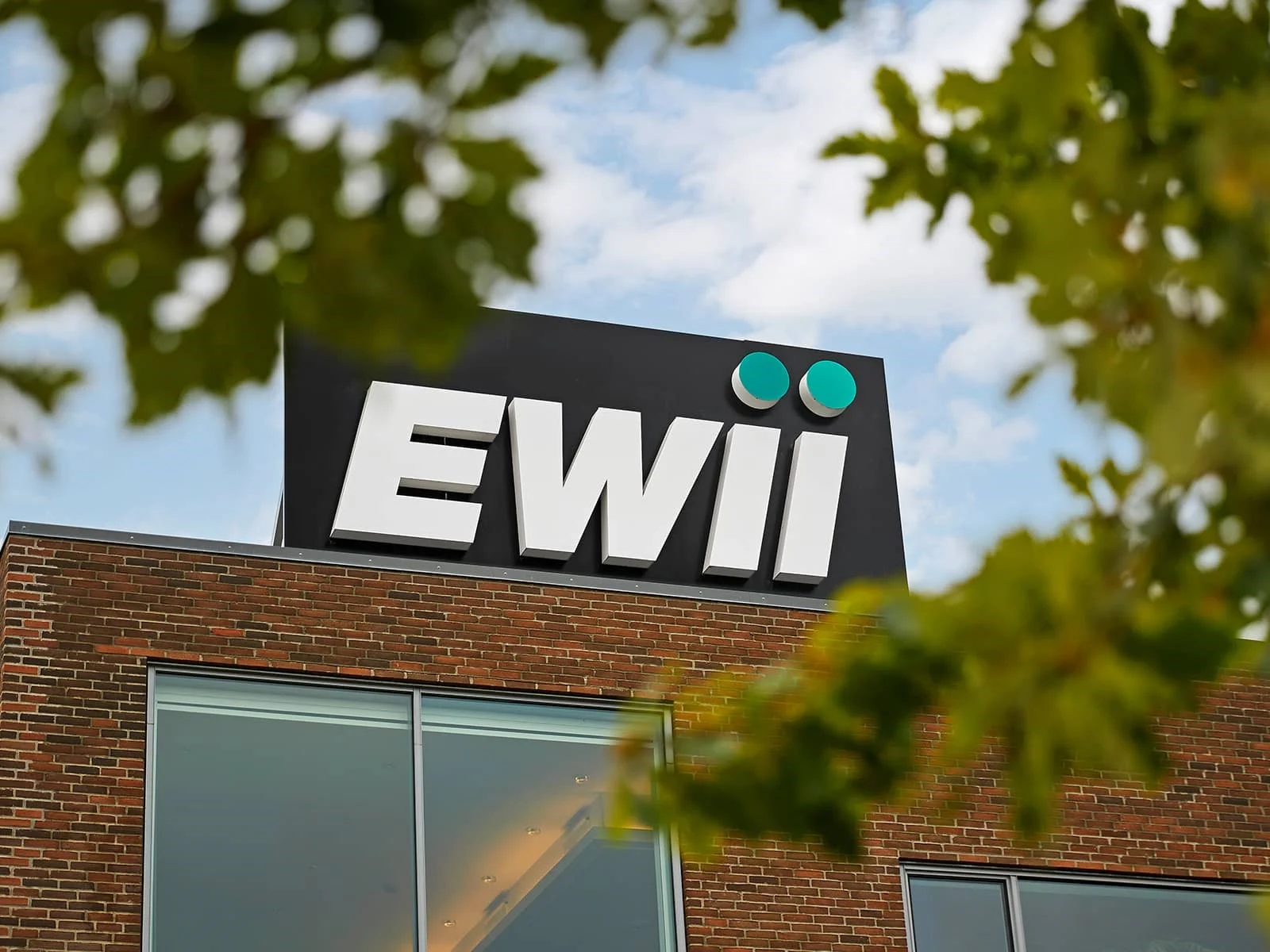 With a clear ambition of owning the EV charging infrastructure, the utility company EWII needed a charge point management system (CPMS) to manage and grow their business. After going with Monta, they've won 146 cities in Denmark in less than a year and are planning to venture out in Europe using Monta as their sole CPMS.
| | | |
| --- | --- | --- |
| Won 85 % of all tenders with Monta | Operates over 146 cities | Operates 3200 charge points |
A want to own the EV charging infrastructure
For 154 years, the Danish utility company EWII has been building and maintaining the core systems that power Denmark's electricity, water, and internet services. With a legacy of owning these vital systems, it was a natural next step for EWII to explore the fast-growing EV charging industry. That's why the company was seeking the right software partner to help them become one of the largest owners of public charge points in Denmark, and they found Monta to be the best candidate.
"We needed a partner who could provide an intuitive platform coupled with advanced features to help us serve municipalities, enterprises and private EV drivers at the same time. Monta came out on top of the competition," says Jesper Antoni Nicolaisen, Head of Charge Point Infrastructure at EWII, and continues "It's already a successful partnership. Together with Monta, we've won 85% of all tenders, corresponding to more than 3200 public available charge points across 146 cities in Denmark."
EWII's EV charging strategy is long-term, which means that they often go after 10+ year contracts with municipalities and enterprises. It's a heavy up front investment but in turn they earn the revenue generated by the charge points. They use the Monta platform to customize the solution to their customers and easily manage multiple user groups, pricing, availability and payment options. Such features have successfully helped them win 15 municipalities.
Boundary-pushing software keeps EWII ahead of the competition
Entering into decade-long deals, they rely on Monta's software to also help them stay ahead of regulation, customer needs and trends in a highly volatile market.
"The EV charging industry is constantly changing. If you're not keeping up with requirements, you'll lose out to the competition. Having Monta as our partner gives us the security we need to operate at full capacity because we know they are ahead of the curve and in many instances are setting the industry standard. Their Dynamic Pricing feature is a prime example of how they are the market leader in this space," says Jesper Antoni Nicolaisen.
Monta's speed of execution combined with EWII's ambitions provides the right foundation for a fruitful partnership that is ready to venture into new markets. And EWII has ambitious plans for the future.
Racing ahead: EWII's path to market dominance
Within 10 months, EWII has won 16 out of 19 EV charging tenders, set up 146 charge site locations and is on the way to onboard more than 3200 charge points to the Monta platform. Having the right recipe for winning and operating large EV charging sites, EWII is aiming to become one of the market leaders in Denmark for publicly available charge points using Monta as their charge point management system.
"Working together with EWII to expand the EV charging infrastructure is truly a pleasure. For us, it's a partnership where we are growing together, because our success is dependent on EWII and vice versa. That's really what Monta is all about, sharing good ideas and opportunities with our partners to help both of us succeed in building a global charging infrastructure," ends Christian Clausen, Enterprise Account Manager at Monta.