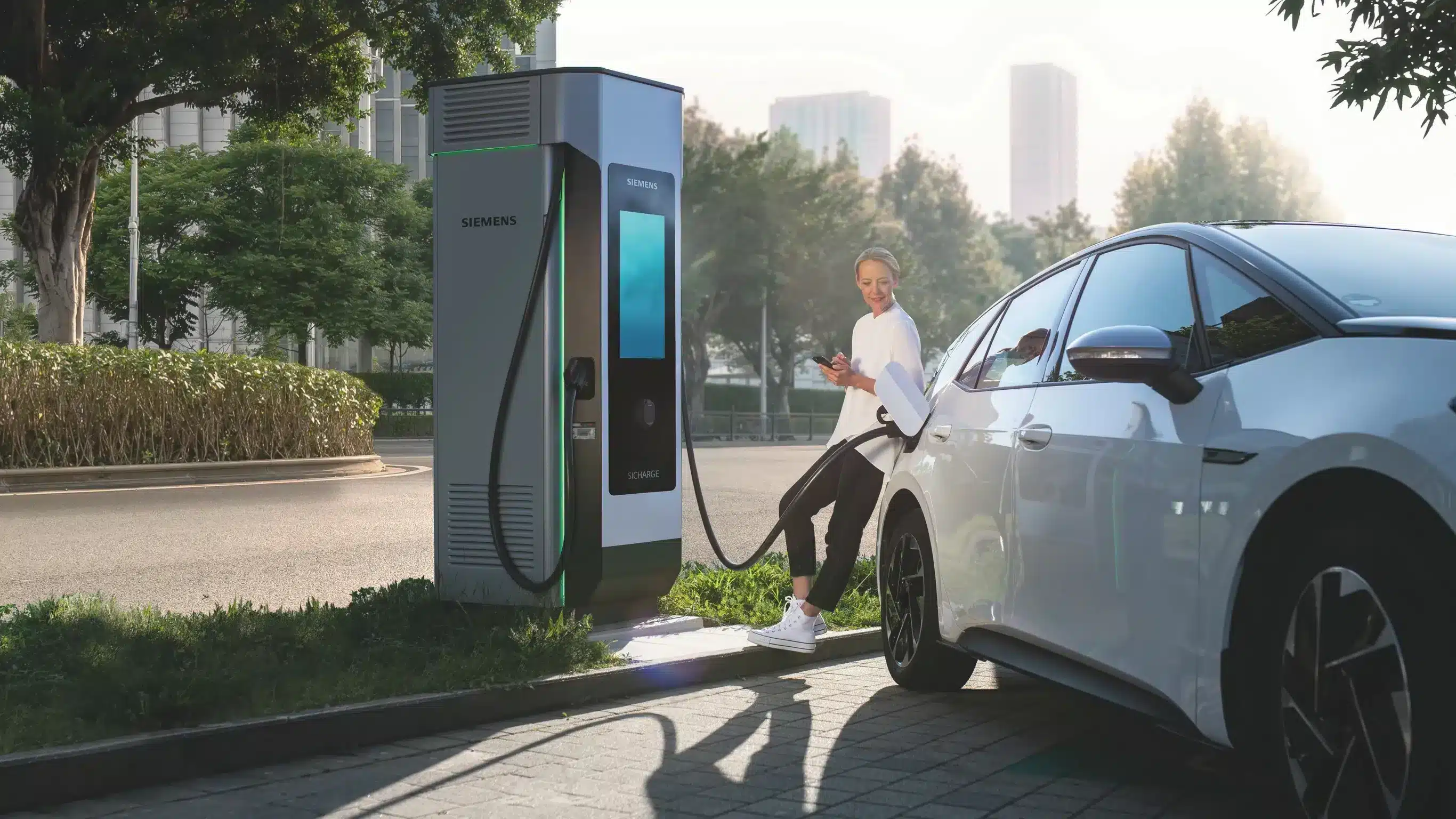 | | | |
| --- | --- | --- |
| Siemens will install thousands of charge points in Europe with Monta's software | Monta's software enables Siemens to become a one-stop-shop for EV charging solutions | Siemens offers EV charging solutions to individuals and businesses, while building a public charging network. |
The industry giant Siemens has chosen Monta as their software provider in a pan-european deal that is set to accelerate the expansion of the EV charging network. Siemens will use Monta's Charge Point Management System to make EV charging seamless for drivers and businesses
Siemens will use Monta's software to manage their own EV fleet as well as provide EV charging solutions for individuals and businesses as well as set up public charging all over Europe. Siemens picked Monta due to their dedicated focus on innovative software, groundbreaking solutions and dedication to great customer experiences.
"We're excited to be working together with Monta, integrating their innovative, feature-filled software into our offerings. This supports our ambitions to further expand EV charging infrastructure", says Markus Mildner, CEO eMobility at Siemens Smart Infrastructure.
Siemens offers the solution as a "managed service" for businesses, which means that they will manage the installation and administration of their customers' charge points. Everything runs on Monta's software and it allows Siemens to customize the setup to their customers' individual needs.