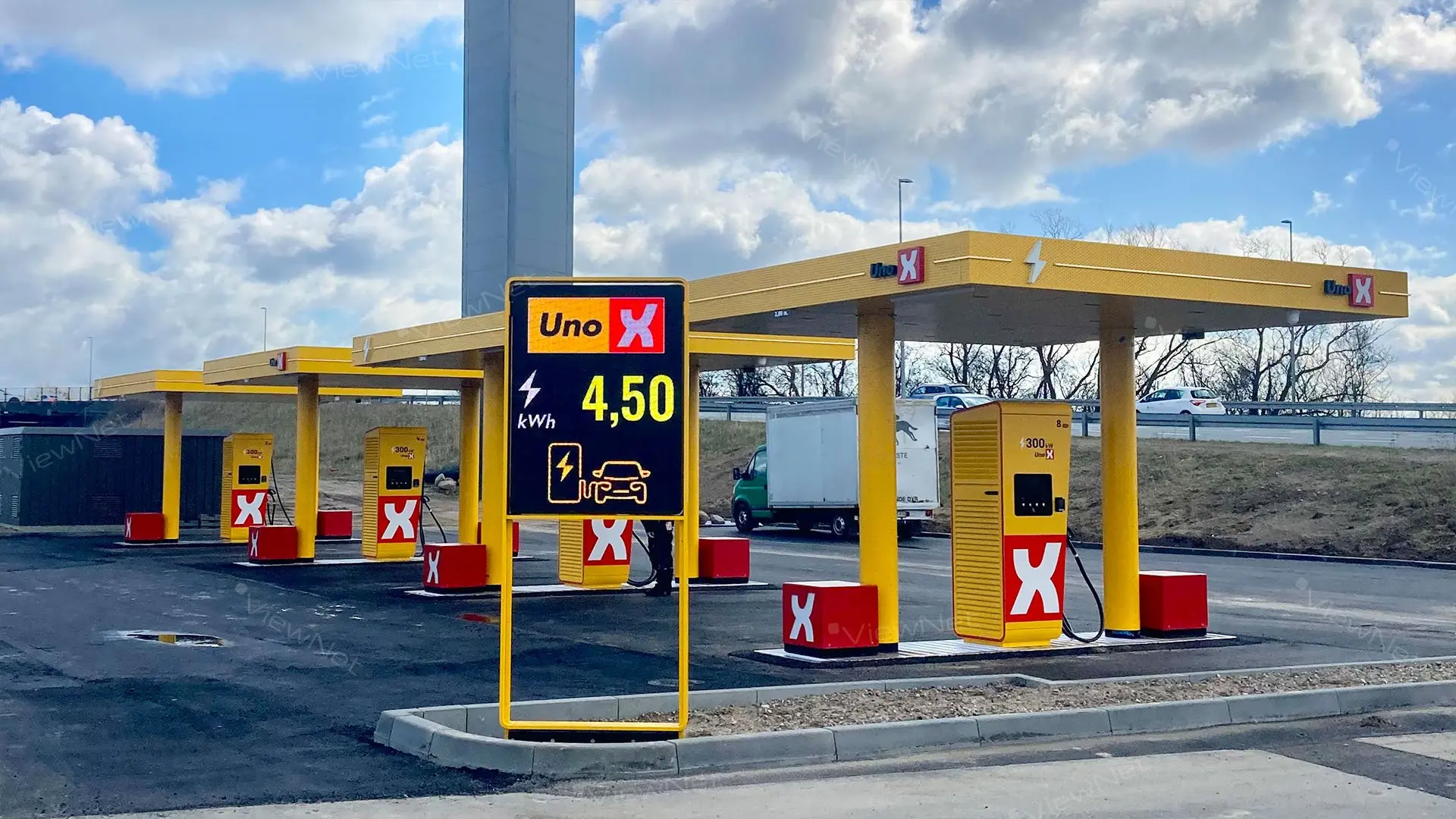 | | | |
| --- | --- | --- |
| 1.000 DC charging outlets | Operates in Denmark and Norway | On-site charging for passenger vehicles, light commercial cars and trucks |
Uno-X and Monta are partnering to accelerate the future of e-mobility. Together, the two companies are setting up over 1.000 DC charging outlets at Reitan Retail locations in Denmark and Norway over the next few years, all running on Monta's Charge Point Management System (CPMS).  
By using Monta's CPMS, EV drivers will experience unparalleled accessibility with a wide range of easy-to-use payment methods and fair and transparent pricing at the stations. Uno-X will get a full-fledged solution to attract users and seamlessly manage usage, availability, pricing, and transactions in one place.
"We're proud to partner with Monta, the leading software company in the EV charging industry. Together, Monta and UNO-X are making it easier for everyone to drive EVs. By integrating cutting-edge technology and unparalleled accessibility, we're powering a greener, more sustainable future for all," Bo Bendixen, CFO at Uno-X
Brands such as Rema 1000, Uno-X and 7-Eleven will be a preferred place for ultrafast charging for passenger vehicles, light commercial cars and trucks.
About Uno-X
Uno-X Mobility is part of Reitan Retail. Their self service mobility locations are often co-located with REMA 1000 and 7-Eleven in Norway and Denmark. Uno-X Mobility's mission is to develop and promote solutions for sustainable mobility.