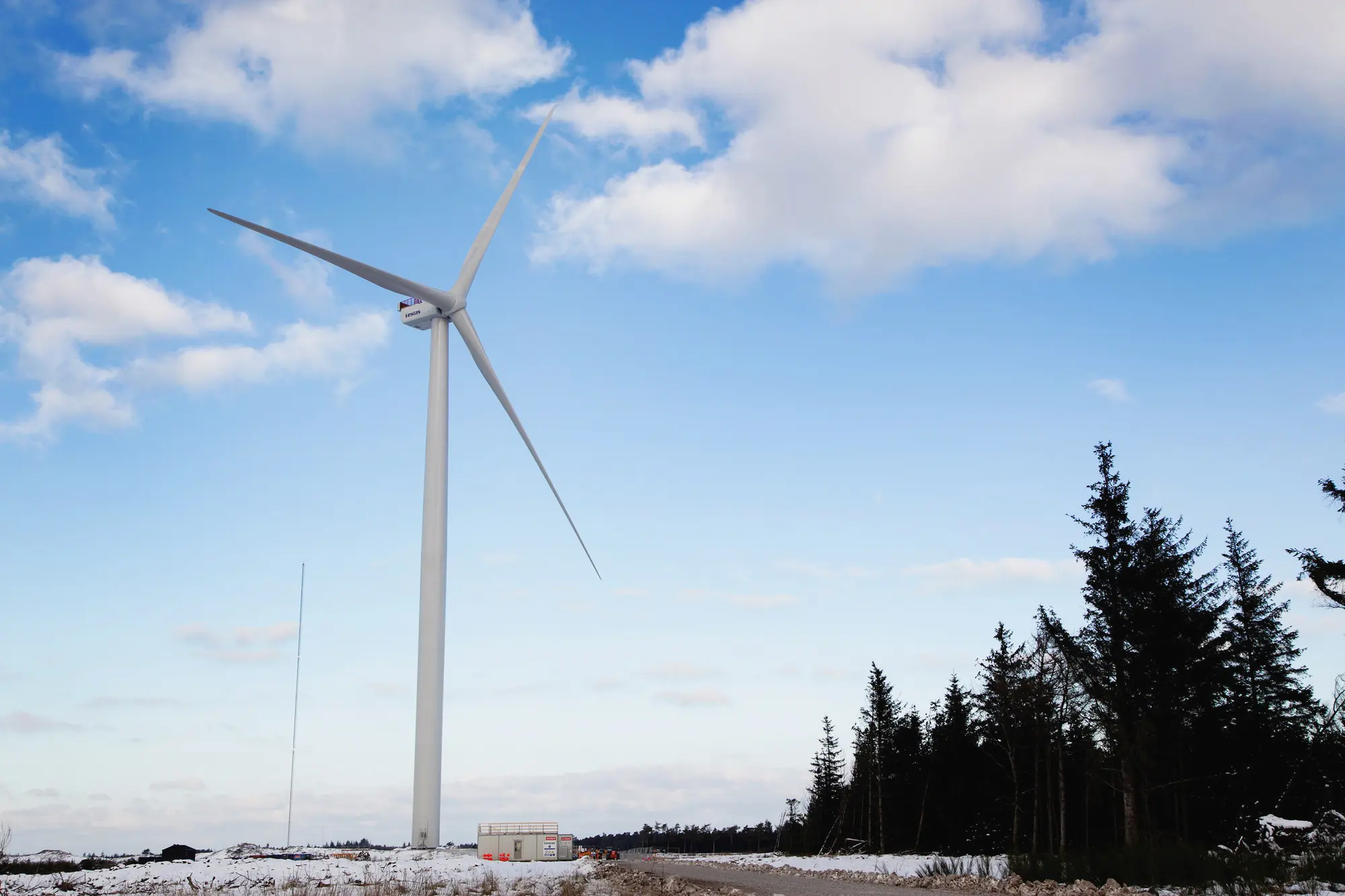 Vestas, a world leader within sustainable energy solutions, wants to accelerate the electrification of its company car fleet globally and meet its ambitious sustainability targets. Monta's flexible pricing system, scalability and ease-of-use proved to be the perfect solution for the global renewable technology provider.
Named the most sustainable company in the world in 2022, Vestas prioritizes sustainability in everything they do. To accelerate its journey towards becoming carbon neutral by 2030, without using offsets, Vestas is transforming its corporate fleet to zero emissions vehicles with the ambition that by 2025, all new service vehicles will be sustainably-fuelled. With thousands of service and benefit cars in operation worldwide, Vestas was looking for a partner that could provide a flexible EV solution to support its decarbonization journey.
| | | |
| --- | --- | --- |
| Aims to electrify their entire fleet within 2025 | 70 charge points at 8 locations in Denmark. | Ready to add 40 extra charge points when needed |
| Enterprise solution | 3+ different charge point brands | Use flexible pricing and shares charge points with the public |
"If we want to succeed with transforming the mobility sector on a global scale, we need to support the deployment of flexible EV charging systems. Charging at home, at work, or on the road all provide different needs. By joining forces with Monta, we can accommodate every need without implementing different systems. Their software-only approach provides us with a level of flexibility that is unmatched in the industry," says Troels Bisballe Jensen, Regional Director & Central Europe, Real Estate & Facilities Management at Vestas.
This flexibility is one of the key reasons why Vestas has partnered with Monta. Not only does it make EV charging seamless for their employees, but Vestas can automatically open up their charge points to every EV driver in the area.
Scheduled public and private charging to drive society-wide electrification
Having 750 parking spaces and being close to a hospital without any charging options nearby, Vestas has opened their charge points at their headquarters in Aarhus Denmark to the public during weekends and between 6pm - 6am Monday to Friday, supporting Aarhus Municipality's journey to become a carbon neutral city by 2030. Monta's flexible pricing system allows Vestas to charge a fee of their choosing for any outsiders using their chargers.
"One of our key goals at Vestas is to drive society-wide electrification. Not only do we want to transform our own fleet, but we also want to make EV charging accessible for everyone in our local communities wherever possible. With Monta, we can open our charging stations to the public and help expand the charging network without involving a third party. This is a great way for us to give something back to the community we're proud to be part of" - Troels Bisballe Jensen.
Using Monta's scheduled charging option and flexible pricing feature, the system automatically opens and closes and collects any payments made for charging. Vestas' finance team along with two administrators have access and can easily manage invoices and billing. Anytime they want to make a change, they simply change the settings. While the schedule fits Vestas' current needs, they can add multiple charge points when the time comes to scale.
Ready to add 1, 20 or 40 charge points at a time
Being a pioneer in sustainable energy solutions, Vestas is ready to implement 40 extra charge points at their office buildings in Aarhus whenever needed. By using Monta's bulk-add feature, they can with a few clicks add new charge points to the same circuit without involving anyone else in the process.
This forward-thinking nature along with a mutual wish to make a long-lasting impact on our charging infrastructure plays an important role for the partnership.
"We need a stable and user-friendly EV charging infrastructure before we can make the full switch to electric vehicles. That's why it's amazing to support Vestas on their journey towards becoming a carbon neutral company, where zero emission fleets and open charging networks have a significant role to play. By joining forces, we're paving the way for a sustainable future," Peter Vodder, Country Manager, Denmark.