Ebooks
The Charge Point Management System
buyer's guide
The go-to resource for anyone looking to successfully enter the EV charging industry and scale their charging operations.

Download for free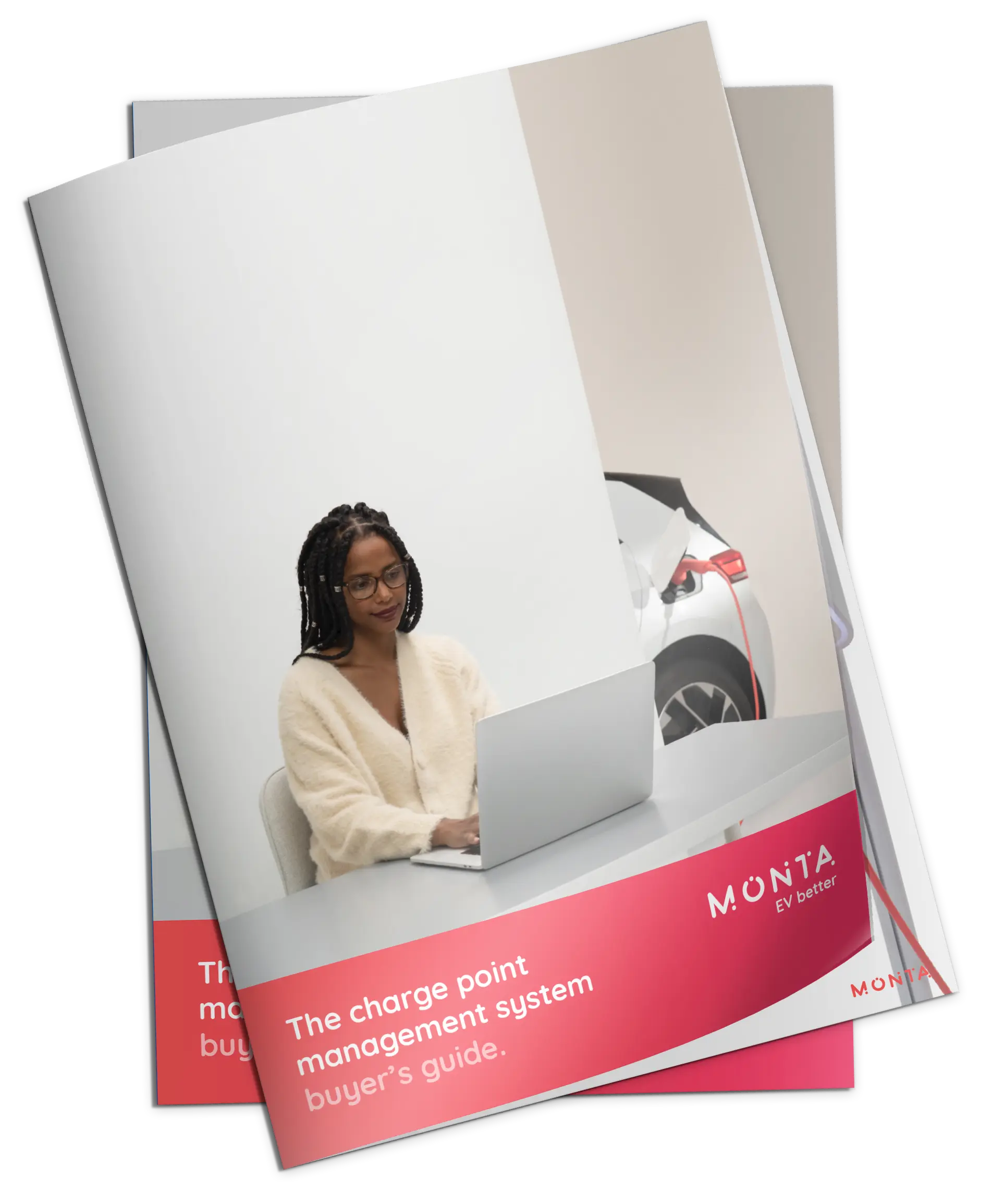 In this guide
In this guide we provide you with the checklist for success in building and scaling your charging site(s), the pitfalls to avoid, and importantly how to select a charge point management system that forms the backbone of your operations.

Main takeaways
Understanding your customers' needs in the EV charging business
Whether you're just starting your EV charging business, or selecting your next site, a deep understanding of what your customer's needs are is crucial. This will inform your decisions around what type of charge points are required, what services you need to provide alongside charging and will ensure your site is fit-for-purpose with minimum hidden and unnecessary costs.

Selecting a Charge Point Management System for your business
Selecting a Charge Point Management System (CPMS) is a necessary component of your charging operations, regardless of the volume of charge points you manage (or want to manage) and the customer groups you serve. As a result, selecting the right system should be considered early in planning your business. Ultimately, the technology must meet your customers' needs and be able to scale and adapt to your ambition for your charging business.

Go for a CPMS that:

is first and always hardware agnostic

gives you full control over pricing

is built with the future in mind (i.e. ahead of new regulations, releases new features to meet new demands)

is part of an open ecosystem and avoids heavy customization
Download for free
It's time to redefine the EV charging experience. Ready?

Monta gives your business the flexibility it needs to adapt to the growing needs of the modern EV driver.
Get started with Monta