SmartQueue
No more waiting games. No more wasting time. Just efficient EV charging.

Try this feature
What is
SmartQueue

?

Monta SmartQueue is a new feature that addresses the frustration of arriving at charging sites only to find all charge points occupied. It is a virtual queueing system where EV drivers can join a virtual queue for one or more charge points within a charging site and receive notifications when a charger becomes available, eliminating the uncertainty of waiting on-site.


For charge point operators, Monta SmartQueue offers the option to enable virtual queueing for private charge point sites. EV drivers can easily join the queue through the Monta app, ensuring a seamless and efficient charging experience for everyone involved.

The problem

Accessing charging stations can be challenging for EV drivers if you have to wait for chargers to become available. This can feel like a waste of time even when you have access to a workplace or residential chargers. The issue of charging rage can also dampen your day and be inconvenient.

Site owners, such as
workplaces
or
housing associations
, face similar challenges. Constant complaints about occupied chargers can result in administrative work and unhappy employees or residents. Cars blocking chargers after charging can frustrate those trying to maximize charger utilization.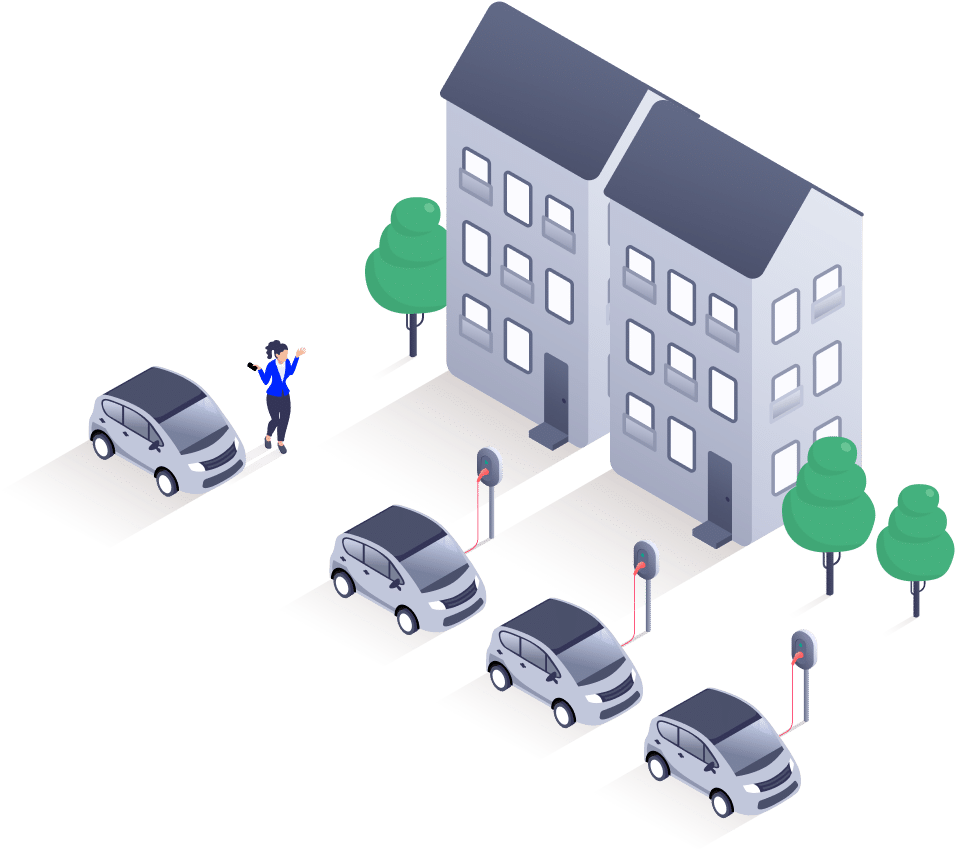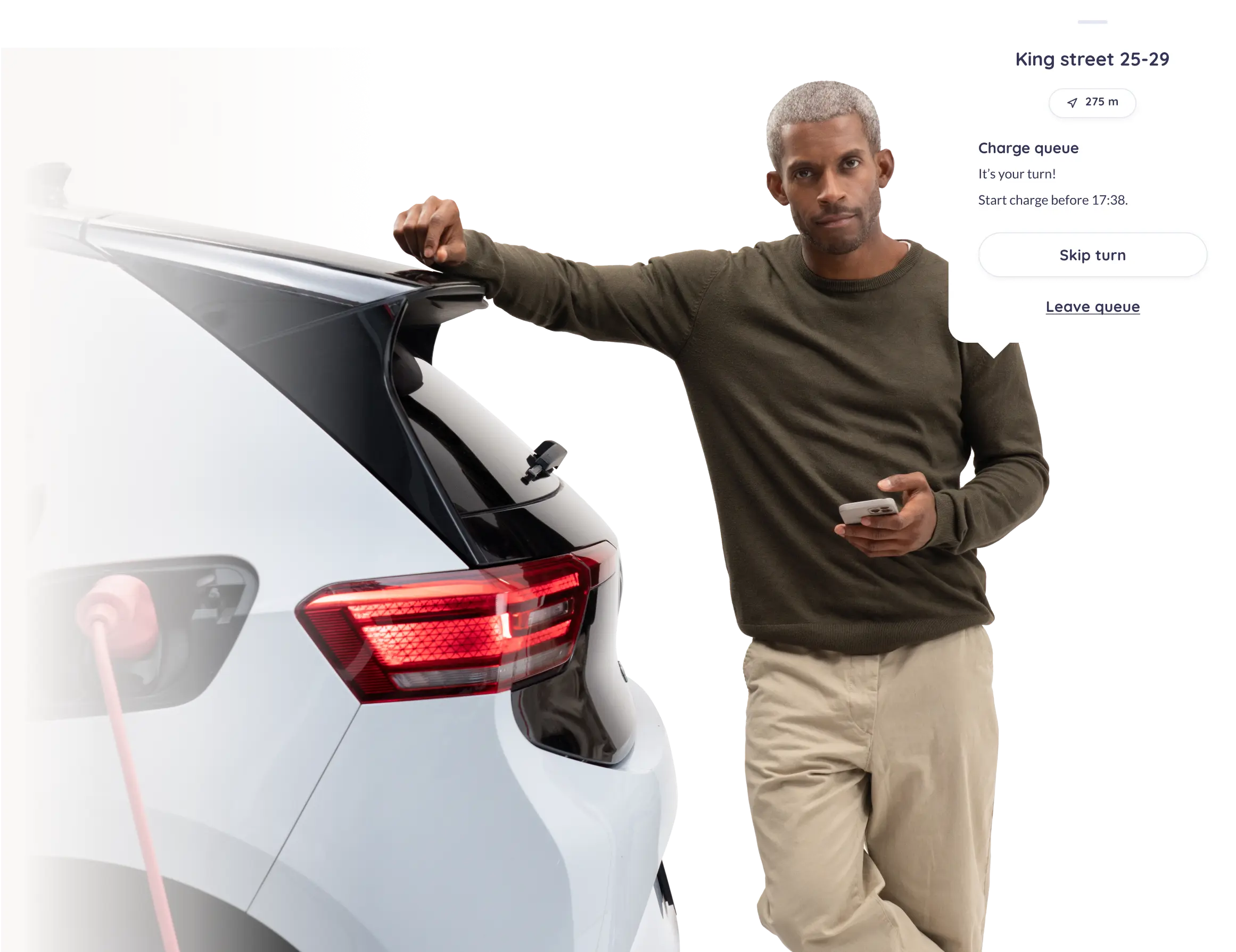 What is Monta's Solution?

Our innovative solution SmartQueue streamlines the charging experience for EV drivers. With this virtual queueing system, drivers can say goodbye to wasted time waiting for charging points.

SmartQueue allows EV drivers to view and virtually queue for charge points from anywhere, eliminating the need to wait on-site. Plus, with the option to queue up at multiple charge points within a site, drivers always have a backup plan in case of busy stations.

Who is SmartQueue for?

SmartQueue is for anyone who owns an electric vehicle and is tired of the frustration of finding an available charging spot. It's especially beneficial for workplaces and residential units that want to manage efficiency and charging demand as EV adoption among residents and employees increases.

Why?
Employees can join a virtual queue at the start of the day and receive a notification when it's their turn to charge. Plus, they can skip their turn if they're unavailable to start a charge. This helps cut down on charge point admin and ensures charge points are used effectively.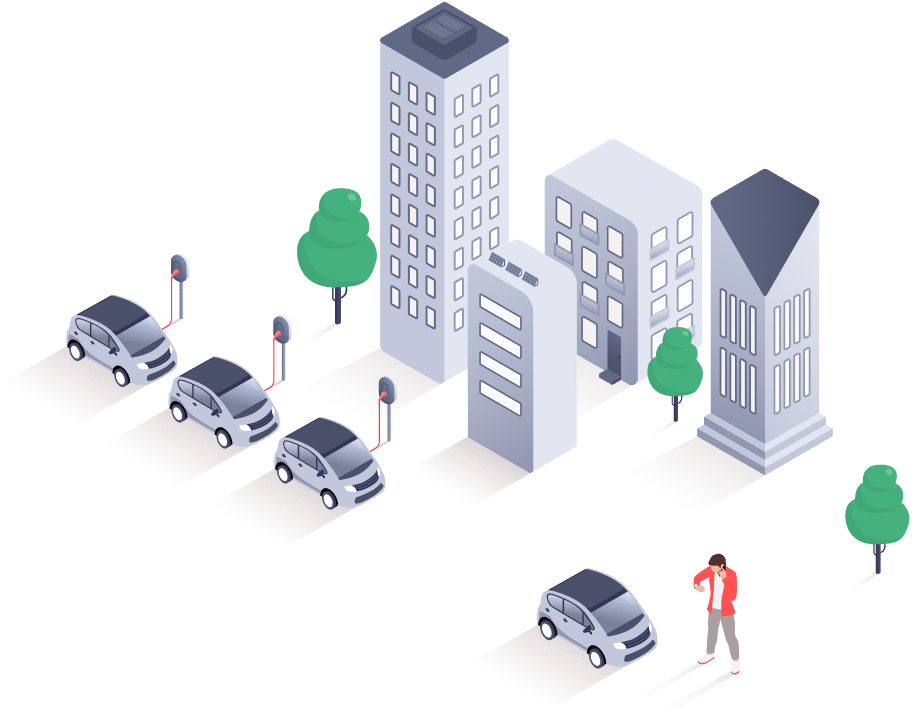 What Monta's
SmartQueue

can do for you:

No more waiting on-site for a charging spot
With SmartQueue, you can virtually join the charging line from wherever you are. You'll receive a notification when a charger becomes available, so you can arrive just in time to charge your vehicle.
Queue up at multiple charge points within a site simultaneously
SmartQueue allows you to queue for multiple chargers within a site, so you always have a backup plan in case your first choice is occupied.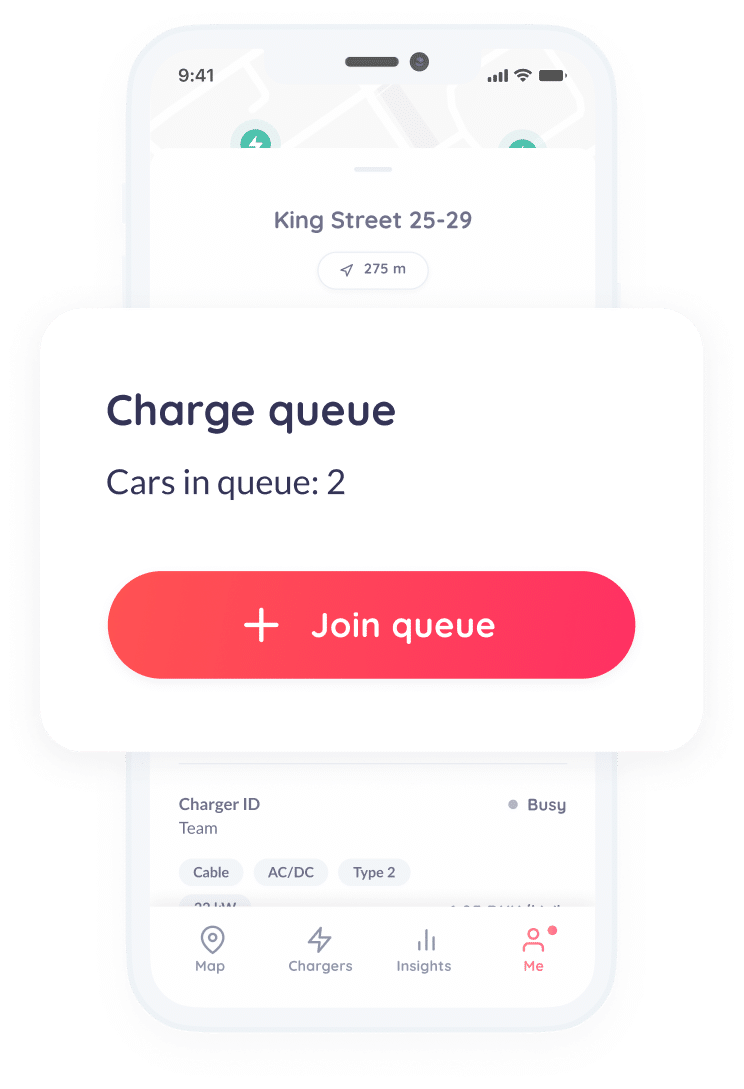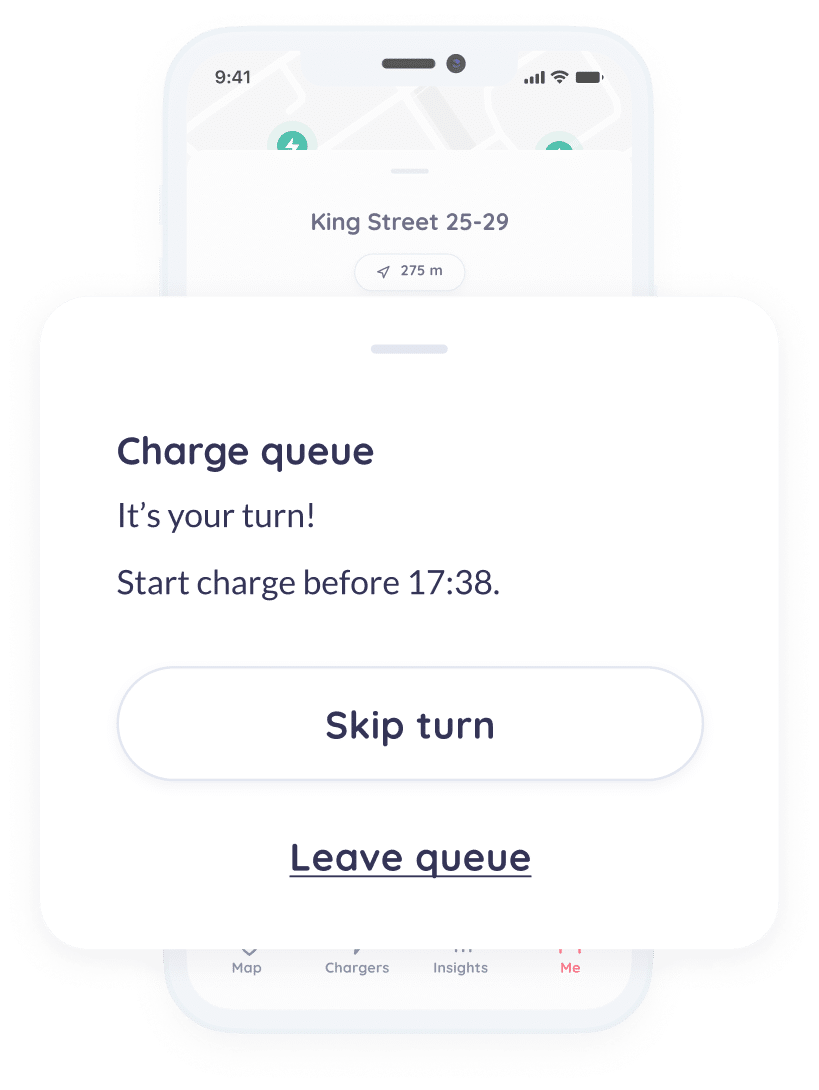 Skip your turn
If you're unavailable to start a charge, you can skip your turn. This feature will put you next in line and allows you to buy time when you need longer than 15 min to arrive at the charging site.
Streamline your charging process
SmartQueue revolutionizes the charging experience for businesses and housing associations by minimizing administrative work. With charger utilization self-managed by EV drivers using SmartQueue, efficiency and demand are optimized, ensuring effective use of charge points.
FAQ
Is Monta SmartQueue free to use?

Yes, Monta
SmartQueue
is completely free to use with the
Monta app
.
How do I enable the SmartQueue feature?

The charge point owner needs to enable the
SmartQueue
feature. If you are a site owner, you can
find relevant information here
activating
SmartQueue
in the Monta portal.
How to use SmartQueue in the Monta App?

If the
SmartQueue
feature has been enabled by the charge point owner, you can
find information here
on how you can use
SmartQueue
in the Monta app.
How do I join a queue for a charge point?

If all the charge points in the charging site are occupied, you will be able to join the queue for all charge points within a site. Select the charge point group and select and click on "Join Queue."

How do I know when it's my turn to charge?

You will receive an in-app notification as soon as one of the charge points is ready for your charge. You'll have a 15-minute window to initiate charging once it's your turn, but if you need more time to reach the site, you can choose to skip your turn and be next in line, ensuring flexibility when you require extra time.

Can I adjust my charging settings while in the SmartQueue?

Yes, you can manage your turn to charge in the queue by specifying your vehicle and the amount you need to charge. You can also use "Skip turn" or "Leave queue" if necessary.

How do I start charging using SmartQueue?

Once you have specified your payment method and confirmed the details, you can swipe on "Slide to start" to begin charging.

If I join the queue, am I obligated to charge my car and pay for the charging session?

No, there is no obligation to charge your car or pay for the charging session if you join the queue. You have the flexibility to leave the queue at any time and rejoin later if needed.