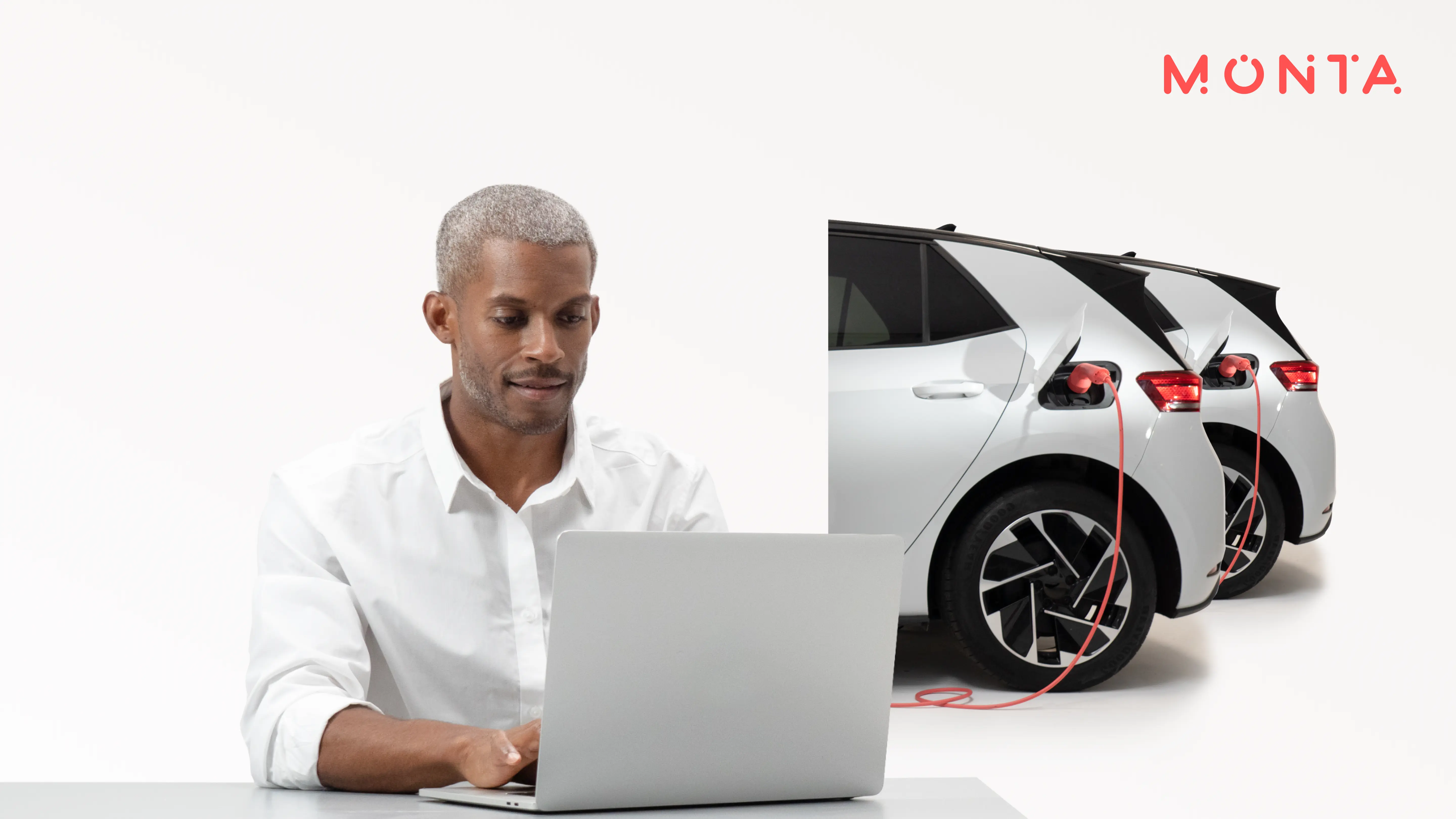 The company lands in Spain to contribute to the country's success in the transition towards EV and decarbonisation
Monta chooses Barcelona as its European hub to become the market leader by 2025
Madrid, 15 November 2023 – Monta, the Danish startup expert in electric vehicle (EV) charging, has announced its arrival in Spain. The company, recently certified B-Corp and named startup of the year 2023 at the Nordic Startup Awards, is revolutionizing the electric vehicle sector across Europe. The company is launching its operations in Spain and has chosen to open a European hub in Barcelona.
Monta began its journey in December 2020. In just three years it has managed to expand to 20 European countries and has over 200 employees. It also has more than 180,000 users, 660 partners, and more than 130,000 commercial charging points. Since its inception, it has raised a total of €50 million from venture capital firms, with the latest fundraising round in September 2022 increasing the company's value to €155 million.
The first Electric Mobility Yearbook of the Business Association for the Development and Promotion of Electric Mobility in Spain and Portugal (Aedive)¹ shows that 38% of public electric charging infrastructures in operation in Spain were installed in 2022, with the country sitting now at 5th place in EU². The proportion of sales of pure electric cars in Spain has risen by 39% so far in 2023 according to the Spanish Association of Car and Truck Manufacturers (ANFAC)³. In addition, 40% of Spanish residents plan to buy an EV in the next 5 years⁴. However, it is reported that 7k charge points were not yet operational at the end of 2022⁵. In this context, Spain sits at the 13th position in EU in terms of charge points per 100k inhabitants⁶.
«There is huge national potential for EV deployment in Spain, which is yet to be unlocked says Casper Rasmussen, CEO and co-founder of Monta. Our mission is to contribute to it. We believe that people should not be prevented from creating a more sustainable and healthy planet due to lack of availability. That's why we are aiming to fully digitalise the EV ecosystem to tackle all the immediate challenges within the industry and build toward a more transparent and flexible future. As for picking Barcelona as our hub, it was an obvious choice. Barcelona is one of the go-to places for tech in Europe, especially if you want to recruit a top-quality, diverse, international team», explains Rasmussen.
Monta is coming to our country to become the market leader by 2025, both here and in Europe as a whole, contributing to the successful transition to electric vehicles and decarbonisation.
What does Monta offer?
The Danish company offers an all-in-one electric vehicle charging platform that simplifies and streamlines the deployment, use, and management of EV charging infrastructure:
Companies can manage the charging of their EVs from the office, reimburse employees who charge their EVs at home, and manage their own EV fleet.
Charging point operators can use the platform to manage thousands of public, semi-public, or private charging points. The Monta charging point management system is the only one that offers such a wide range of functionalities and can be used with more than 400 different charging point models. It is currently the most stable and open system on the market.
Monta offers drivers the ability to remotely control charging based on their individual needs. They can also use the app to charge their vehicles at home and on the move, from a choice of 500.000 charge points across Europe and 4.900 in Spain. They can even ensure that the energy is green or cost-effective at the time of charging.
Individuals or companies with charging stations will have the possibility to make them available on the app and, in this way, earn annual revenue of up to 8.3k euros⁷.
Today, finding an EV charging station remains an obstacle for most drivers as the management of charging points is still very complex, both for the operators and for the various companies and institutions. "We have realised that solving this problem in the long term requires the collaboration of private companies, EV owners and charging point manufacturers. Our platform simply brings them all together in one solution so that we can tackle this problem head-on," says Casper Rasmussen.
Barcelona, the first Spanish city chosen for the launch of the company
Monta arrives in Spain to contribute to the growth of the electric charging network and to achieve a more sustainable future in our country. Barcelona has been the city chosen for its launch because it is a place of reference for the European technology sector. In addition, it is a unique city for hiring high-profile employees from different countries, whether they belong to the sales, customer service, or communication sectors.
Currently, the Barcelona hub has 14 employees divided between Customer Support and Sales Development Representatives. By 2024, Monta hopes to have 80 employees in Spain, becoming the company's second-largest centre in Europe, only behind HQ in Denmark. Monta aims to more than halve greenhouse gas emissions by 2030 and to achieve one million public charging points in the EU by 2025.
Daniel Schwedhelm, Monta's Enterprise Sales Director for Spain, will oversee the company's expansion in Spain. "I am delighted to work for the sustainable development of the country through the implementation of Monta," Daniel explains. "The goal is to become a major player in the development of the electric mobility ecosystem in Spain, in particular through our solutions for managing charging points and facilitating the charging of electric vehicles. The environmental impact through the reduction of CO2 emissions is also one of the key elements to create change and succeed in the challenge of the energy transition," he concludes.
---
¹ Electric Mobility Yearbook 2022-2023, Aedive
² Power2Drive Europe
³ 2023 Market registrations, Spanish Association of Car and Truck Manufacturers, ANFAC
⁴ European Alternative Fuels Observatory, Spain consumer report 2022, EU consumer report 2022
⁵ Electric Mobility Yearbook 2022-2023, Aedive
⁶ ChargeUp Europe 2023 State of The Industry Report
⁷ For a charge point serving 50kwH to 3 cars daily, 4 days a week, 52 weeks per year at a price of 0,28€/kWH
hello world!