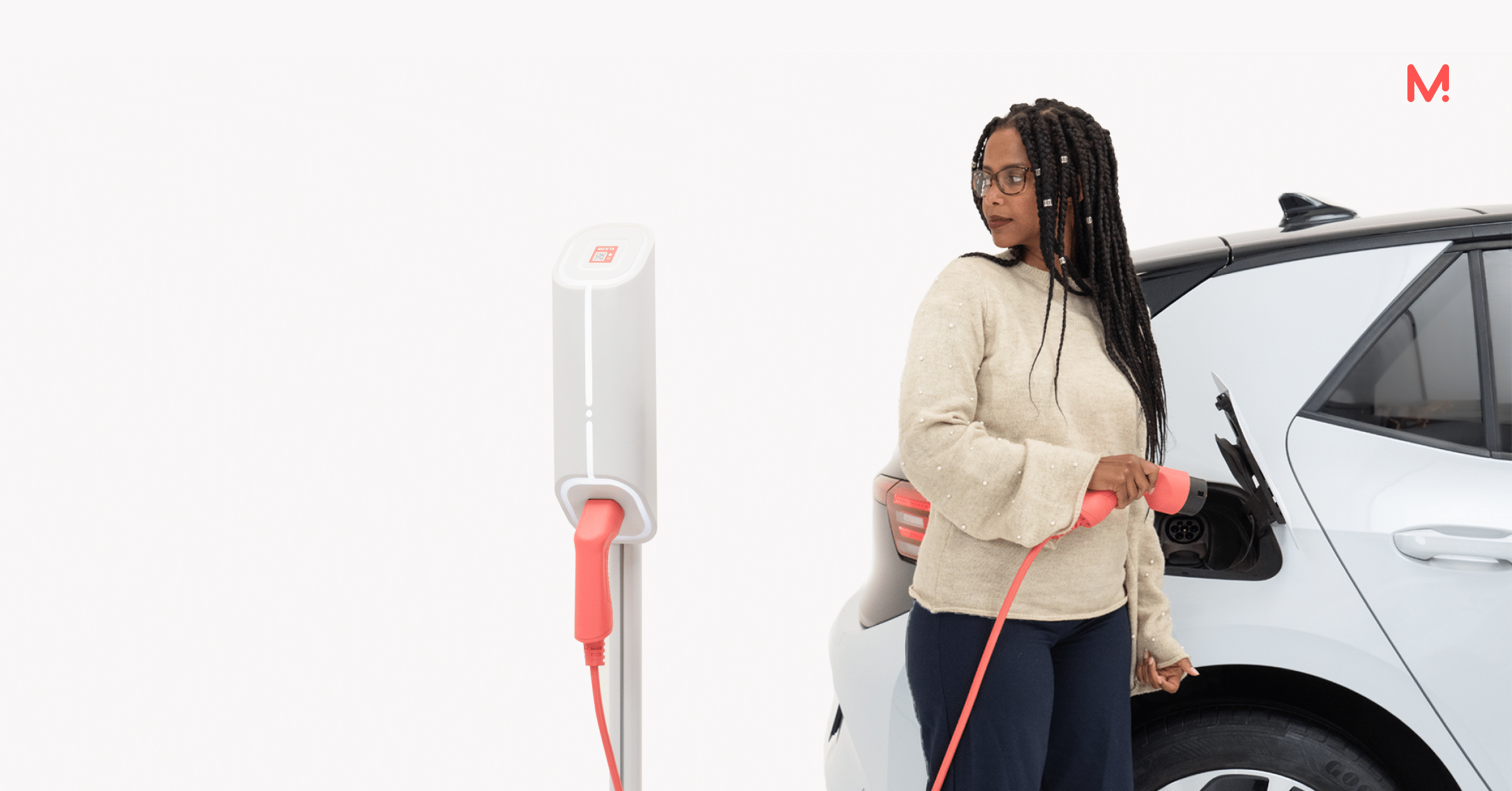 Welcome to the future of electric vehicle charging – Plug&Charge (PnC)! Imagine a world where you can simply pull up to a charging station and start charging your EV without having to worry about complicated payment processes or even taking your wallet out. This is the reality of PnC, which promises to revolutionise the way electric cars are charged. No more fumbling with payment methods or waiting for authorisation codes. Just plugging in and letting the magic happen!
Let's dive deeper into Plug&Charge and explore what it means for the future of the EV ecosystem.
Improving EV driver experience with Plug&Charge
Plug&Charge is a game-changing technology that is secure, simple, and future-proof, based on the ISO 15118 standard. By eliminating the need for external identification such as RFID cards or charging apps, PnC enables automated communication and billing processes between the electric vehicle and the charging station, making EV charging a hassle-free experience.
Using Plug&Charge is as simple as plugging the charging cable into the station, and the EV will start charging immediately. This is beneficial not only for electric vehicle drivers and homeowners but also for semi-public locations such as workplaces.
Opportunities for the EV ecosystem with Plug&Charge
The electric mobility market is moving fast and offering technologies like Plug and Charge makes the user experience seamless and promotes EV adoption but this technology can benefit everyone involved in the electric vehicle charging process.
For Charge Point Operators (CPOs), PnC can help streamline the charging process leading to reduced wait times and serving more customers in less time. This means happier customers, increased loyalty, and more revenue. And by upgrading the charging infrastructure and ensuring compatibility with different EV models, CPOs can attract even more users to their network. Additionally, by implementing this technology, CPOs can automatically assign a charging session to a vehicle, further improving the efficiency of their charging process.
Charging station manufacturers can differentiate their products and services by offering stations that are compatible with Plug and Charge technology, attracting customers who want a more convenient charging experience.
For the utilities, PnC technology can help manage the demand for electricity more efficiently by communicating with EVs and gaining better visibility into charging patterns. This means a more stable grid and a cleaner planet for all.
PnC adoption also benefits electric car manufacturers by simplifying the charging process, reducing costs associated with infrastructure development and maintenance, and offering a competitive edge through a convenient and streamlined user experience.
Overcoming challenges to implement Plug and Charge technology
To make PnC a reality, different actors involved in the charging process, including electric car manufacturers, charger manufacturers, charge point operators, and e-Mobility service providers, need to work together to agree on a secure authentication process. There are several challenges to its widespread implementation:
One of the main challenges is standardisation. Currently, there is no universal standard for Plug and Charge, which makes it difficult for EV owners to use it across different charging networks.
The implementation of PnC also requires upgrades to the charging infrastructure, such as the installation of new charging stations and the replacement of older ones with ones that support the technology. While this may require a significant investment, it's essential to ensure that electric car owners have access to the latest charging technology.
Another important aspect is cybersecurity. PnC relies on secure communication between the electric car, the charging station, and the backend systems. Robust security measures must be in place to prevent hacking and unauthorised access, ensuring the safety and trust of the charging network.
The adoption of Plug&Charge depends on both the OEM and charging network operators. OEMs need to implement the technology in their electric vehicles while charging network operators need to install the necessary infrastructure. With more and more EVs and charging stations supporting PnC, the technology will become more widely adopted.
Even with standardisation, there may be interoperability issues between different charging networks and EVs. This could result in situations where EV drivers are unable to use PnC at certain charging stations, limiting the convenience of the technology.
AutoCharge: The stopgap solution for the EV charging infrastructure
The implementation of Plug&Charge faces challenges in the electric car charging ecosystem as different parties discuss how to handle various certificates and ensure the process's security. Unfortunately, it will take time for the certificates to become interoperable among all players, which could delay the Plug and Charge rollout.
However, AutoCharge technology provides a temporary solution while the EV charging industry decides on a standard for PnC. Like Plug&Charge, AutoCharge simplifies the charging process for electric vehicles using the CCS connector. With AutoCharge, EV drivers can simply plug in the vehicle, and the charging session starts automatically.
AutoCharge technology is not as secure as ISO 15118's PnC, but it is no less secure than RFID cards. Furthermore, it is only available on DC chargers that have enabled it, but it is much easier and faster to implement than Plug and Charge. At Monta, we are working closely with industry partners to launch an interoperable AutoCharge solution in the near future.
Monta set to roll out Plug&Charge technology for improved EV charging experience
At Monta, we are dedicated to revolutionising the EV charging experience, and we are thrilled to announce our plans to roll out Plug&Charge technology. Our ultimate goal is to make charging an electric car as effortless and seamless as possible, and PnC is a natural fit for achieving this goal.
Convenience is the key to customer satisfaction, and that's why we are investing heavily in building a technology layer that integrates PnC as an essential part of this layer. Our team is already gaining experience with our AutoCharge solution, and we are excited to leverage that experience to ensure a successful roll-out of Plug and Charge.
We believe that Plug&Charge will become the standard authentication solution for most charging sessions, and we are committed to making this a reality. Our team is currently working to develop an EMP version of Plug&Charge Roaming that will integrate into the Hubject ecosystem. By this summer, electric vehicle drivers will be able to take advantage of PnC Roaming, and we are excited to provide a convenient and effortless charging experience.