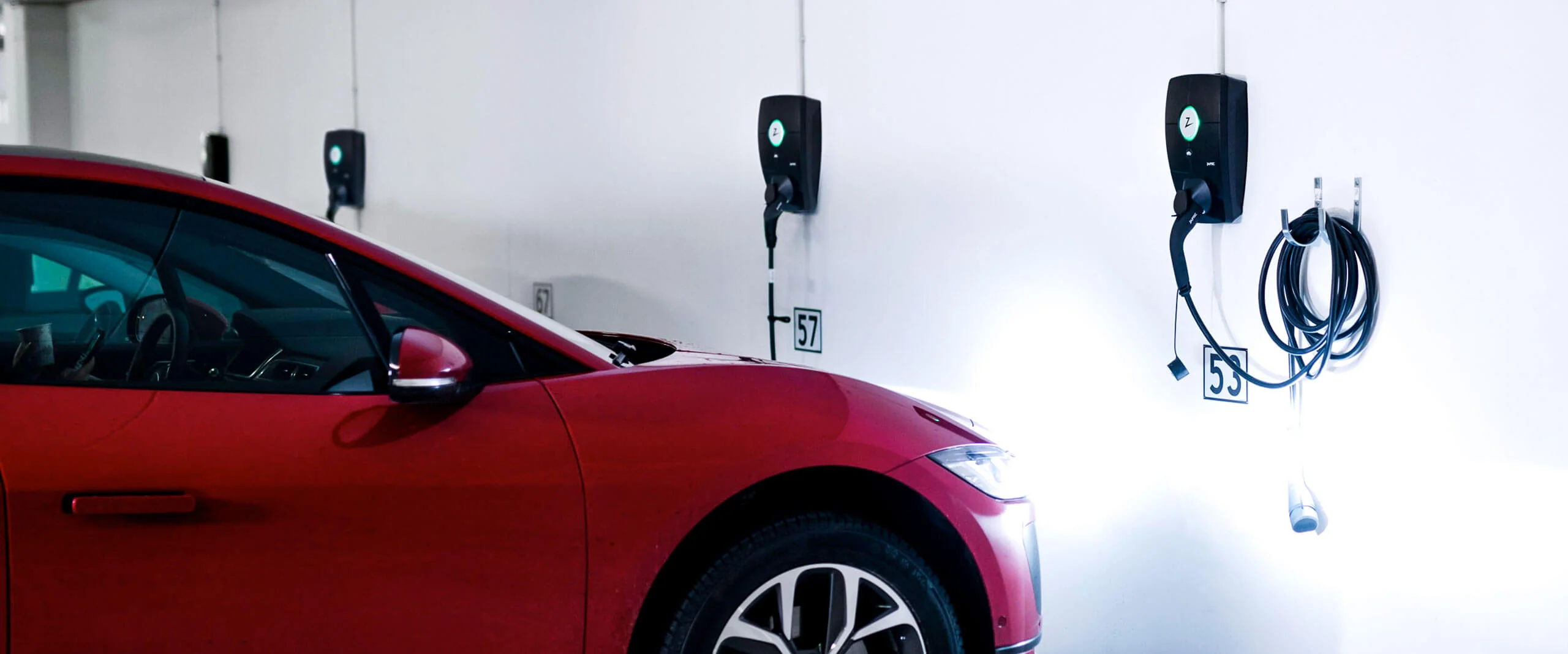 Having built their business on Monta, Zapp Mobility have become a leading charge point operator managing several thousand charge points for enterprises, municipalities and EV drivers. Taking full advantage of the Monta suite, Zapp has also secured an extra stream of recurring revenue that has skyrocketed by 117 % in the Monta Marketplace.
| | | |
| --- | --- | --- |
| 117 % service agreement increase on Monta's marketplace | Operates over 145 charging sites | 330 % charge revenue increase in 6 months |
Using the Marketplace to increase Zapp's recurring revenue stream by 117 %
Zapp Mobility started out as a company that managed the government's tax refund scheme on behalf of EV drivers. In short, the tax refund scheme provides EV drivers with a kickback everytime they charge their EV from their home address. Having to manually go through long excel lists every month to serve their customers, Zapp Mobility started using Monta's Marketplace to manage that part of the business. 
"We used to go through 700-1000 rows in Excel Sheets every time we needed to make a payout to our customers. Being onboarded on Monta's Marketplace where everything runs digitally, we saved 24 hours of manual work each month and our recurring revenue has gone up by 117 %", says Eric Scharnowski, CEO and founder of Zapp Mobility.
Monta's marketplace works like any other marketplace where partners can offer subscriptions such as extended warranty, government grants and a variety of different charge point services to EV drivers and businesses. Generating recurring revenue with minimal admin work has freed up a lot of Zapp Mobility's time to grow its B2B part of the business. 
One CPMS to manage 145 different charging sites (and counting)
Since Zapp Mobility started with Monta, they have won more than 145 charging sites and are always ready to bid on bigger, more complex EV charging projects using Monta as their sole Charge Point Management System (CPMS). Monta's flexible setup, user-friendliness and future-proof solutions can accommodate all types of charging needs.
"Today, we're a lot more focused on B2B sales and using Monta as our CPMS makes it easy for us to manage the complex requirements fleets, workplace, enterprise and municipalities have regardless of hardware. We can collect charging data, offer multiple payment options and guarantee security and stability on a whole other level than the competitors'', says Eric Scharnownski.
Within two years, they've won prestiges charging sites at Copenhagen Airport, Danish Crown, Royal Unibrew and Blue Water Shipping and their charging revenue has gone up by 330 % in 6 months. Eric Scharnowski credits Monta as a central element of Zapp Mobility's tremendous success.
"Monta is the hub for our entire business. It allowed us to move incredibly fast. We couldn't move as quickly as we did as a company without the ability to pull everything together into one simple, smooth place. It's phenomenal."
This massive growth and ability to bid on any type of charging project means they've now grown to a size where new markets are becoming more and more interesting.
Expanding to new markets using Monta as the backbone of the business
Having become a leading operator in Denmark, Zapp Mobility have set their sights on the rest of Europe. The operator has already set up shop in Germany and is planning to go for both charging tenders as well as offering services to German EV drivers and business through the Monta Marketplace
"We're proud to offer a digital marketplace that not only provides EV drivers and businesses with top-quality services, but also helps our partners to thrive. By joining our marketplace, partners can reach a wider audience and boost their revenue streams. It's a win-win for everyone involved," says Peter Vodder, Monta Country Manager.