Payment options and invoicing
With payment options customised to your country and services, we make sure every journey is more accessible and enjoyable. Easily pay for EV charging with our flexible payment options, while managing your business operations becomes a breeze with our invoicing solutions.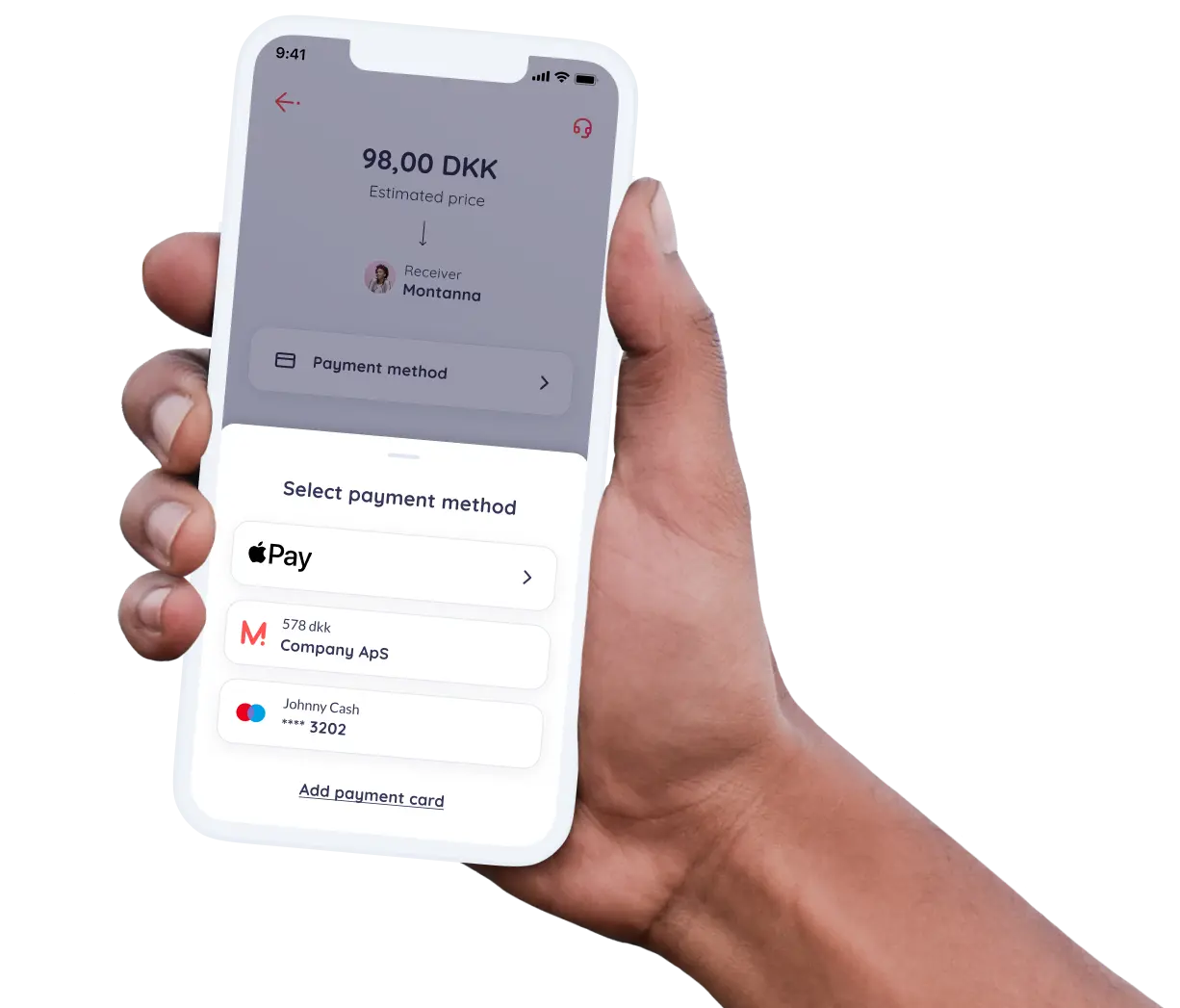 In this table, you can see the available payment options for EV drivers on the Monta app and businesses when they receive invoices.
Payment method

Use case

PSP Provider
Country support

iPhone

Android

Monta Portal

Monta API


Stripe


Monta Countries


Stripe


Monta Countries


Stripe


Monta Countries


Wise


All Countries


Adyen


Norway

Adyen


Denmark


Finland

Payter (only)





(part of Card flow)


(part of Card flow)

Monta payment options
For EV Drivers

Google Pay & Apple Pay
Monta enables payment through popular platforms like Google Pay and Apple Pay. These digital payment services allow you to securely and effortlessly complete transactions using your smartphone, eliminating the need for physical cards or cash, and making the charging process less time-consuming.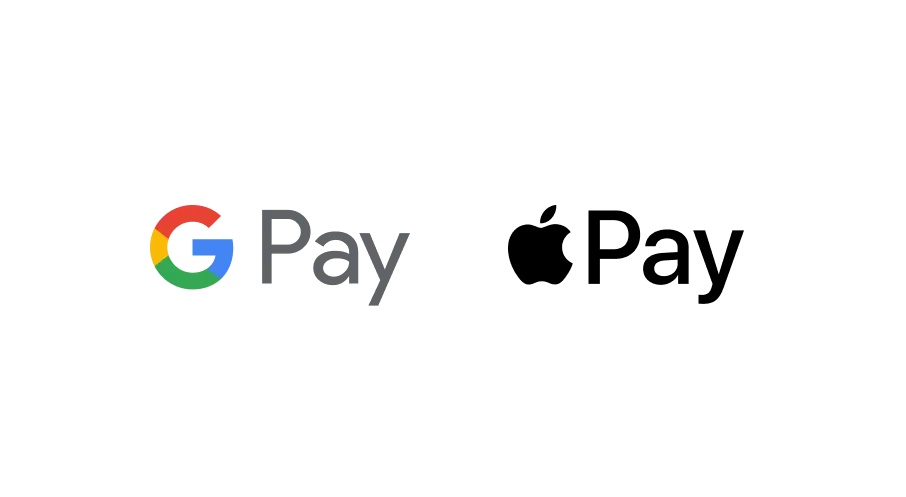 Monta Wallet
Monta Wallet is a virtual payment system within the Monta app that can be used to charge your EV. There you can add a bank card as a payment method and withdraw money from your bank account without using a credit card every time you charge.

To conveniently withdraw or deposit money from your Wallet, simply connect your bank account using its IBAN. Monta will handle all transactions on your Wallet to support easy tracking of charges, deposits, and withdrawals.

Your tax refunds will also be deposited to your Monta Wallet (only in Denmark). You can also use the Wallet to order charge keys and QR stickers from the Monta shop within the app.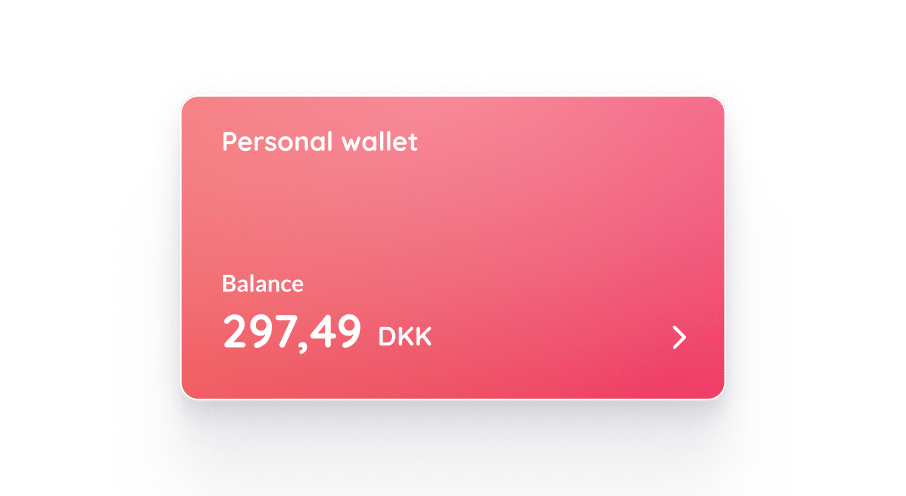 Monta QR stickers
Monta stickers help you easily find and use public charge points. To start charging, just scan the QR code on the sticker. With the sticker, you can charge your EV and pay for charging even if you don't have a Monta account. After scanning the QR code, choose how much you want to charge and select your payment method (Card, Google Pay, or Apple Pay).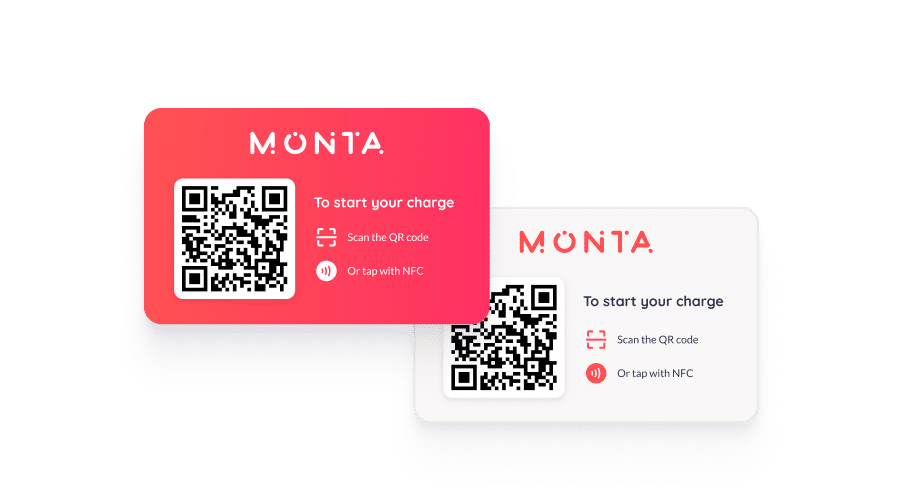 Card
With the option to pay by card, you can easily complete transactions at charging stations, providing a convenient and widely accepted payment method.

Some charge points support Payter terminals where payment can be done by card as well. We are working on integrating more types of payment terminals so you can easily pay for a charge using your bank card.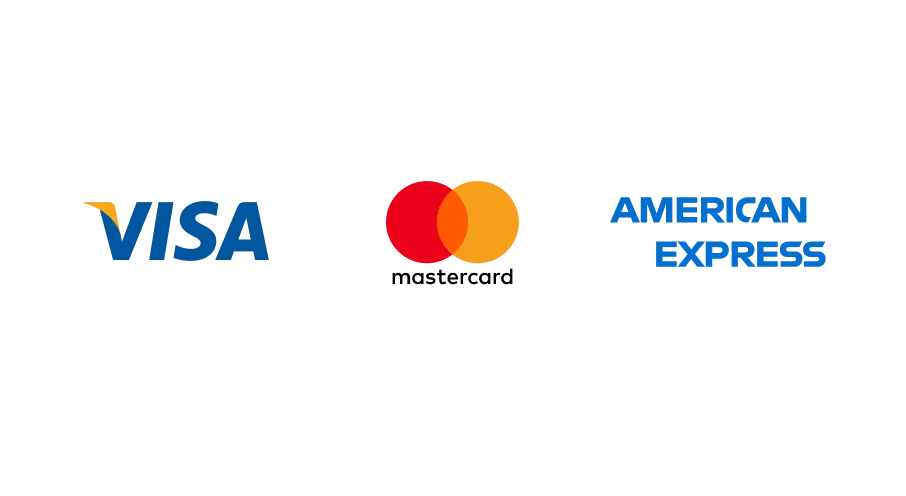 MobilePay & Vipps
We support popular mobile payment methods like MobilePay (available in Denmark and Finland) and Vipps (Norway). With these convenient platforms, you can once again effortlessly pay for your charging sessions using your smartphone.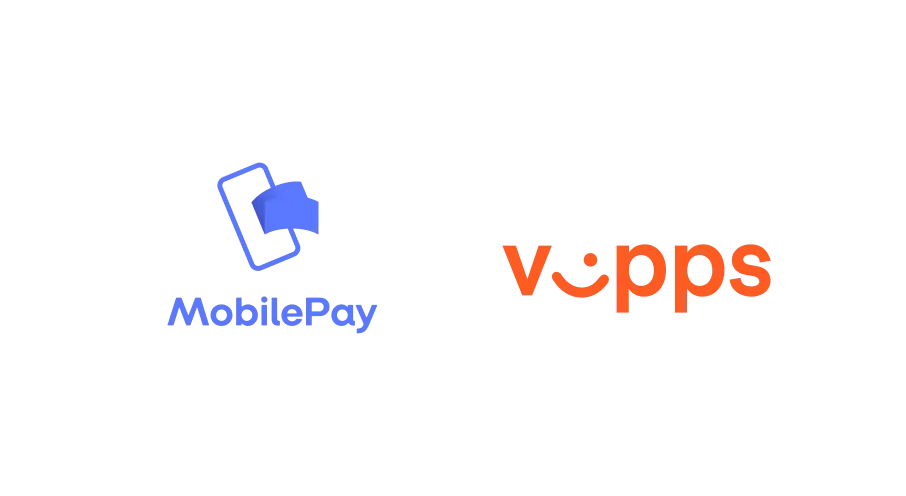 Charge keys
Monta charge keys are RFID cards used for starting and paying for charging sessions. They are paired with Team Wallets and are a convenient way to start a charge without using the Monta app or scanning QR stickers.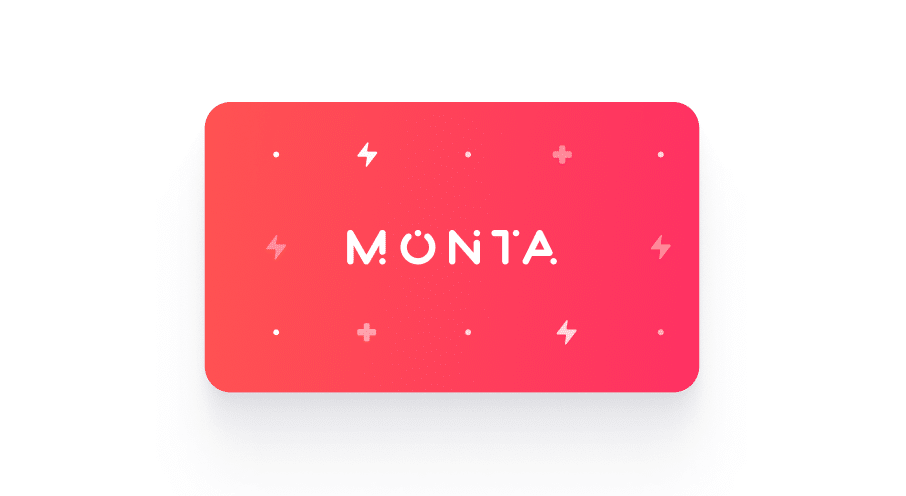 Monta payment options
For businesses
Paying Monta invoices
As a business, you will receive a monthly Monta invoice which includes two payment methods:

Payment by card via a seamless direct link in the invoice;
Or via bank transfer using the provided IBAN and SWIFT codes.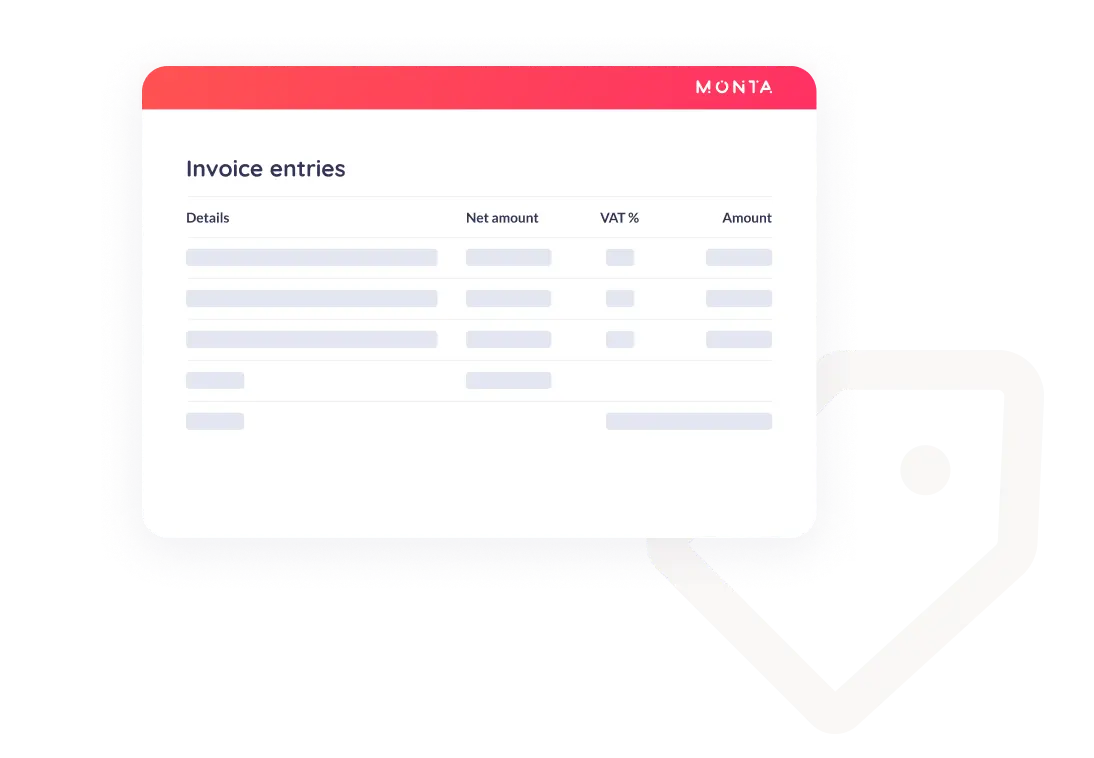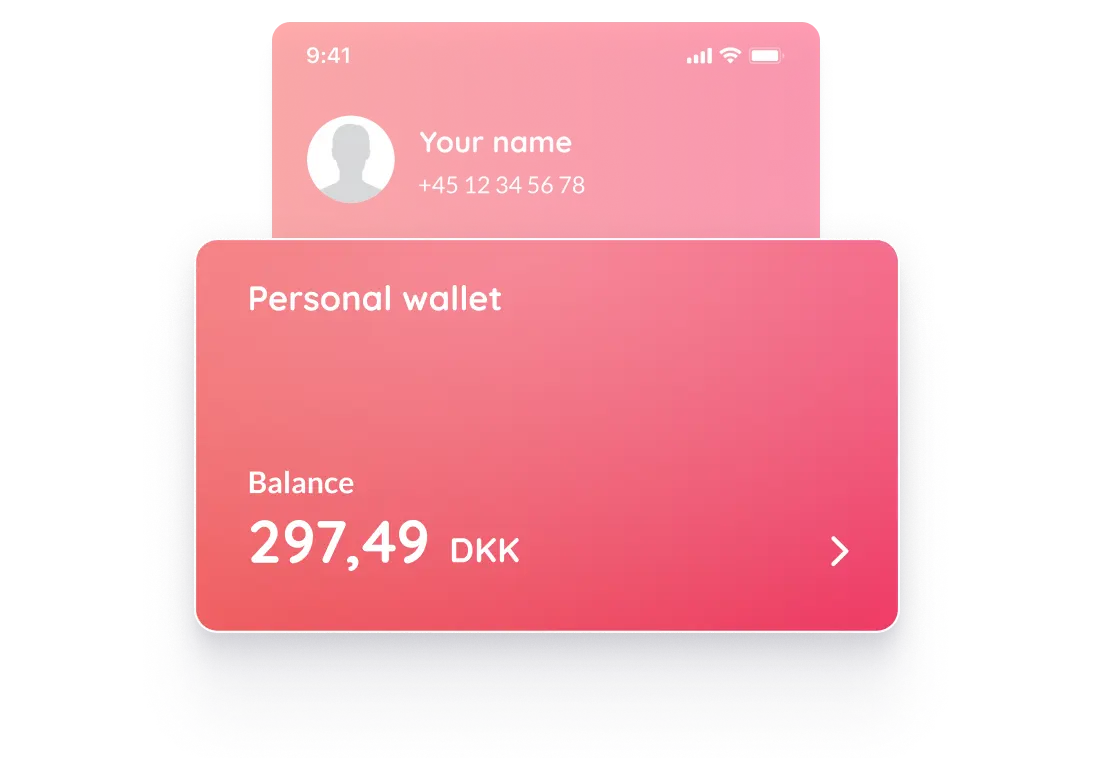 Monta Wallet
Each solution provider with an Operator account has a Monta Wallet which allows them to receive payments from EV drivers. The Wallet can be operated in their preferred currency, eliminating the need for currency conversions.

All financial transactions such as charge payments, subscription purchases, etc., are recorded in the Monta Wallet for easy tracking. To withdraw funds from the Wallet, businesses can simply transfer the funds to their business account using their IBAN.

Additionally, all invoicing will be automatically handled through the Wallet. In case of insufficient funds in your wallet, they will receive an invoice to pay the negative balance.

Payment security
Monta leverages trusted payment processors - Stripe, Adyen, and Payter - and only handles payment details indirectly via secure tokens, ensuring PCI DSS compliance.

To offer instant and contactless payments, Monta also integrates with specific payment terminals. In these cases, payment processing is handled by a connected payment processor, such as Elavon for Payter terminals, which ensures a seamless and secure payment experience.