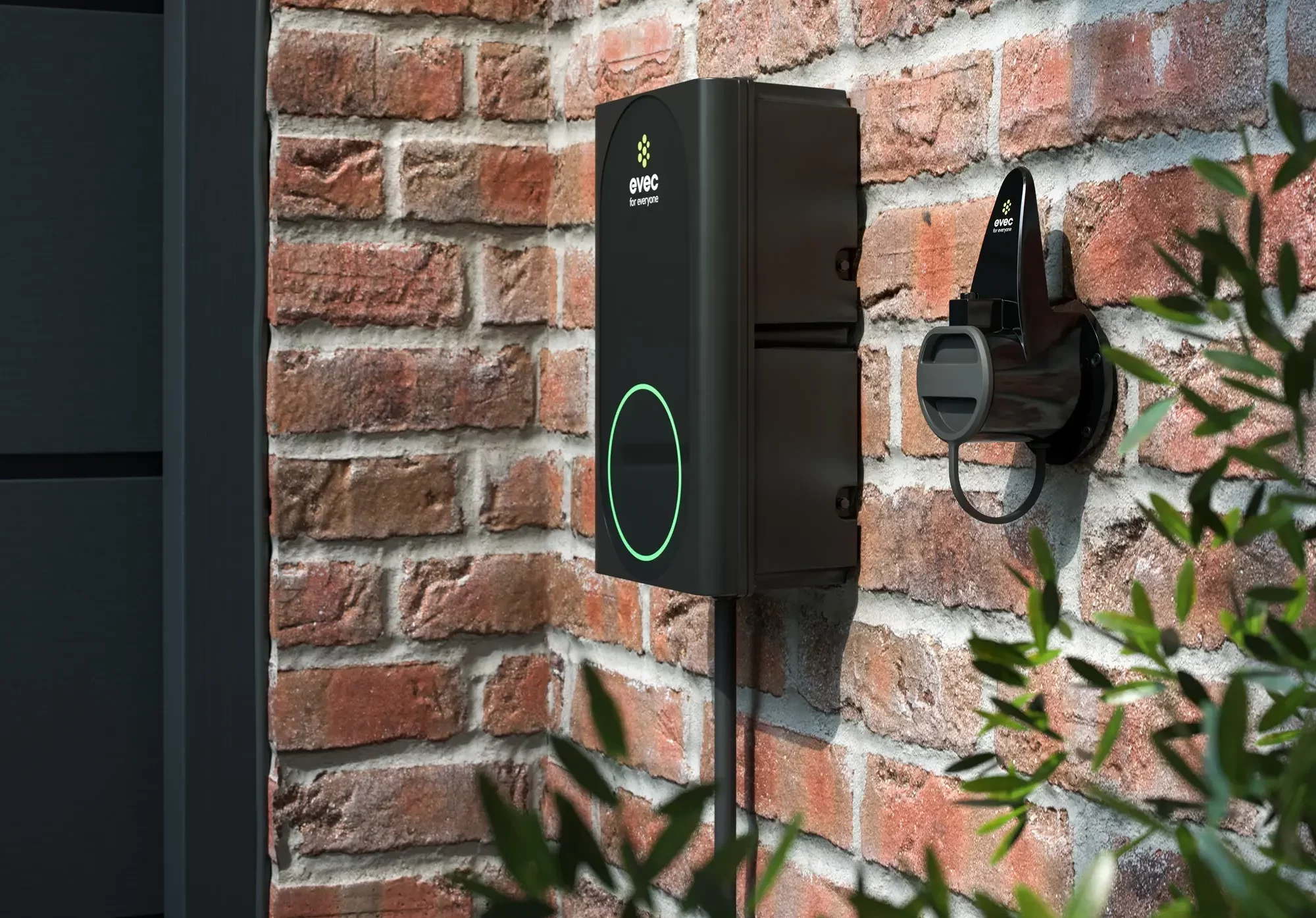 21 February, 2023 - evec, the UK's fastest growing manufacturer and supplier of electric vehicle (EV) charge points, and EV charging platform Monta are joining forces to enable affordable and accessible charging across the UK.
evec, which has seen huge YoY growth, is driving forward the adoption of EVs by providing the most affordable residential and commercial EV chargers on the market. By providing high-quality, value-driven EV chargers that are Powered by Monta, evec and Monta hope to dramatically influence the UK's EV charging targets and help meet the goal of 300,000 charge points in the UK by 2030.
evec's chargers will now be shipped directly from the factory with Monta software enabled as part of the Powered by Monta programme, ensuring an easy onboarding process to Monta's platform. evec's customers will be able to join and use Monta's roaming network of over 280,000 charge points across Europe, meaning that each driver is able to charge at home, at work, and on the go.
The Monta platform enables charge point owners, both residential and commercial, to monetise their charge point by sharing it with the EV charging community. Charge point owners will be able to fully own the availability, cost, and access for charging ensuring a fully flexible solution for all charge point owners.
evec is aiming to be carbon positive across their entire operations and will use Monta's data to understand the carbon impact of EV charging. Stephen Johnson, CEO at evec comments:
"Sustainability is core to everything we do at evec, and in partnering with Monta we hope to not only accelerate our own carbon reduction but to accelerate the decarbonisation of transport in the UK. Electric vehicles offer a huge opportunity to create a greener future in the UK, and evec and Monta will be a huge part of this transition. We're confident that our high quality, value-conscious charge points combined with Monta's innovative software solutions will enable a new influx of drivers to transition to EVs."
evec's newest commercial pedestal chargers will be Powered by Monta with Monta's software available during installation, Alok Dubey, UK Country Manager of Monta, comments:
"The UK is hugely lagging in EV charger installs, so it's important that partners like evec are providing accessible ways to charge for residential and commercial users. By joining the Powered by Monta programme, EVEC ensures that all charge points can be intelligently managed and that each EVEC customer will have access to the best of Monta's software and features."
About Monta
Monta is an electric vehicle (EV) charging platform that is looking to revolutionise EV charge point infrastructure globally. By providing an EV charging app for car owners and a management system for charge point owners, Monta connects drivers, site owners and charge installers to supercharge electric vehicles and create an open, accessible network of charge point infrastructure.
The Monta software allows any company, organisation, and public entity with available sites and space to view, manage and set up charge points for employees, guests, and public EV drivers. Charge point owners can then manage users, power usage, pricing, access and transactions through the Monta app.
Through peer-to-peer charging, homeowners can share their chargers with a community of EV drivers as a source of additional income while helping save the planet. By connecting personal EV chargers to the Monta app, private charge point owners can view their charging history, manage access to the charge point, and set their own pricing and usage.
About evec
evec is an electrical vehicle (EV) charger manufacturer looking to supercharge EV adoption in the UK. By providing a high-quality, affordable EV charger for homes and businesses, evec is removing one of the key barriers to EV ownership and making the electric switch possible for everyone.
evec's range domestic and commercial chargers are tough, weatherproof and dustproof. The chargers are easy to setup and control via their evec app or via their pay-to-charge partner, Monta. evec's chargers are also compliant with all EVs and come with a 3-year warranty for extra peace of mind.
In addition to their passion for creating a greener infrastructure in the UK, evec believe that their manufacturing process shouldn't damage the planet. That's why they've partnered with Cool Earth and Earthly to connect with projects that help to offset their carbon output and become a climate positive business.
hello world!