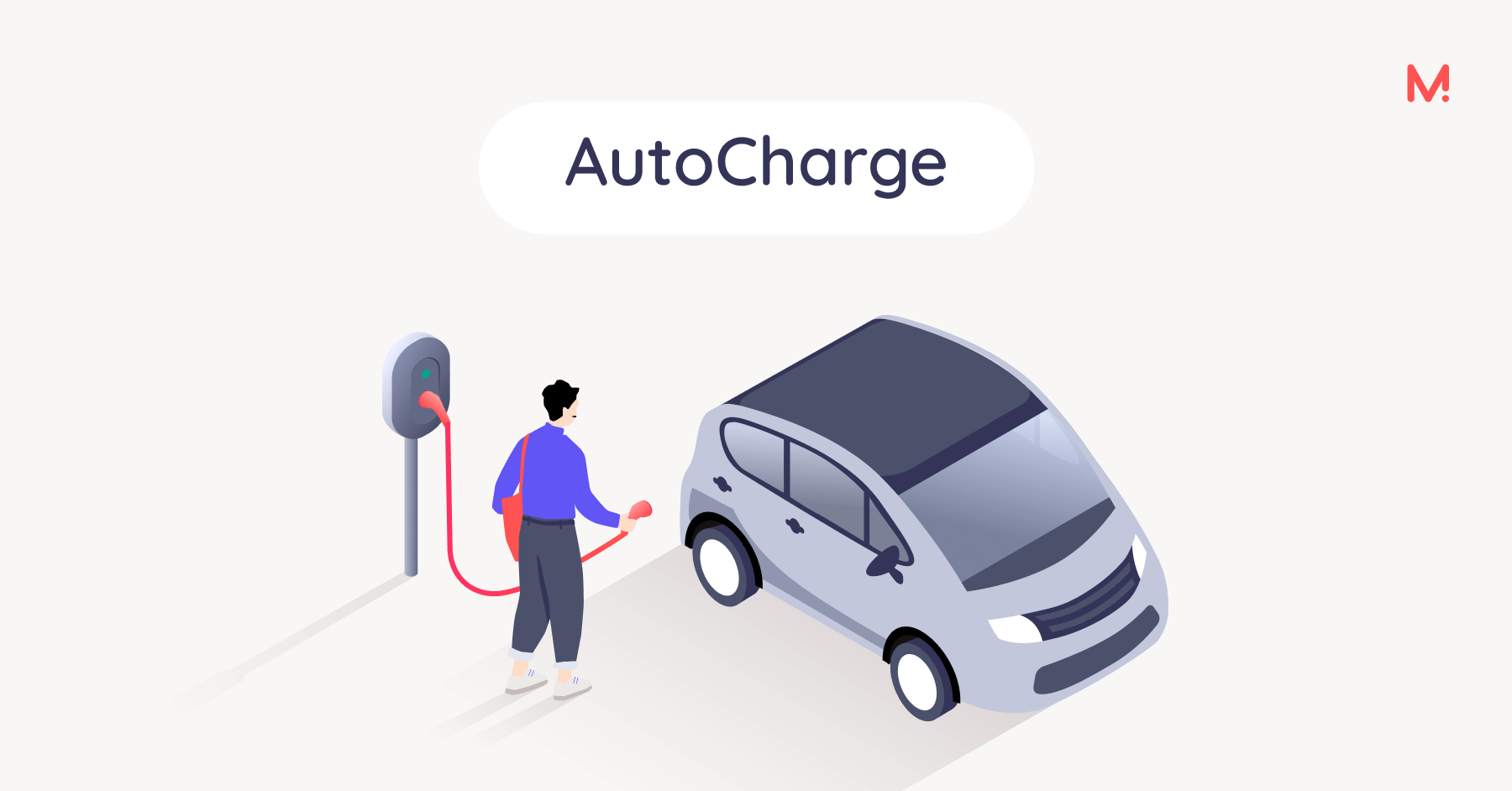 EV sales break new records with momentum expected to continue throughout 2023, yet one question remains at the top of every EV driver's mind: When will charging become effortless and seamless?
It's no secret that initiating a charging session can sometimes be frustrating, especially when it relies on an app that may encounter communication issues or there's no card reader on the charger and you're unable to sign into your account.
Tesla drivers have long enjoyed a seamless charging experience with their Superchargers as they can simply plug in and start charging, with the station automatically billing their account. However, drivers of other EV brands have been searching for a similar hassle-free solution since 2014 when Plug and Charge (ISO 15118) was introduced, which promised a similar seamless experience.
Charge point manufacturers, charging networks, and EV OEMs have yet to come together and reach a consensus on making a universally available and standardised Plug and Charge system for all EV drivers. The delay in this adoption has left many EV drivers without the same level of convenience that Tesla drivers enjoy. The good news is that AutoCharge technology is now available through Monta, providing a solution for all EV drivers, regardless of their vehicle brand, while the EV charging industry decides on a standard for Plug and Charge.
In this blog, we'll delve into the current challenges of EV charging and introduce you to Monta's AutoCharge, a much-needed solution that aims to improve the EV charging experience today.
Current challenges around EV charging
One of the ongoing challenges surrounding EV charging is the complexity of payment methods. Roaming charging networks often require EV drivers to have separate accounts or RFID cards for each charging network, leading to confusion and frustration. A simple and unified payment solution is needed to improve the overall user experience and ensure the widespread adoption of electric vehicles. Currently, the most common way to authorise EV charging is with RFID cards. However, the problem is that RFID cards can be easily copied, posing a security risk.
In addition to payment complications, EV drivers often encounter difficulties when finding and utilising charge points. The inconsistency of charging interfaces across different charging stations can be confusing for users, making it challenging to understand how to initiate a charging session.
How AutoCharge aims to ease charging
With AutoCharge, EV drivers can just plug in and start charging without extra steps. The technology works with most EVs that support CCS connectors and offers a similar convenience to using an RFID card but with enhanced security and simplicity since drivers only need to plug in the cable. 
In order for it to work, the Vehicle Identification Number (VID) is communicated through the Open Charge Point Protocol (OCPP). Once the connection is established, the charging session is automatically initiated without any further actions required. Behind the scenes, user identification, authorisation, and payment processes are seamlessly handled without any interruption or inconvenience to the driver. When it's time to hit the road again, simply unplugging the charger stops the charging automatically.
Now, drivers won't have to deal with EV charging apps or RFID cards to connect to the charger or pay for charging.
AutoCharge vs. Plug and Charge: What's the difference?
The common goal: seamless charging
Both AutoCharge and Plug and Charge aim to simplify the charging process and enhance convenience for EV drivers. They eliminate the need for manual authentication and payment methods, providing a more streamlined experience. By using AutoCharge or Plug and Charge, drivers can avoid the hassle of dealing with apps or RFID cards and enjoy a more user-friendly charging process. Both technologies utilise CSS connectors, also known as the Combined Charging System connectors. These connectors are used for both communication and charging between the electric vehicle and the charging station.
Key differences
The technologies differ in their underlying security and complexity, with Plug and Charge being more secure due to its embedded ISO 15118 standard. However, implementing Plug and Charge is challenging as it requires cooperation from multiple parties in the ecosystem to handle various certificates before it can be interoperable among all players. While technically fully functional, Plug and Charge requires the establishment of a robust Public Key Infrastructure (PKI) and cooperation from car manufacturers for widespread implementation.
As there are certain obstacles to overcome before Plug and Charge can be widely adopted, AutoCharge serves as a temporary solution that offers the benefits of streamlined charging and improved security while the industry prepares for full-scale Plug and Charge implementation.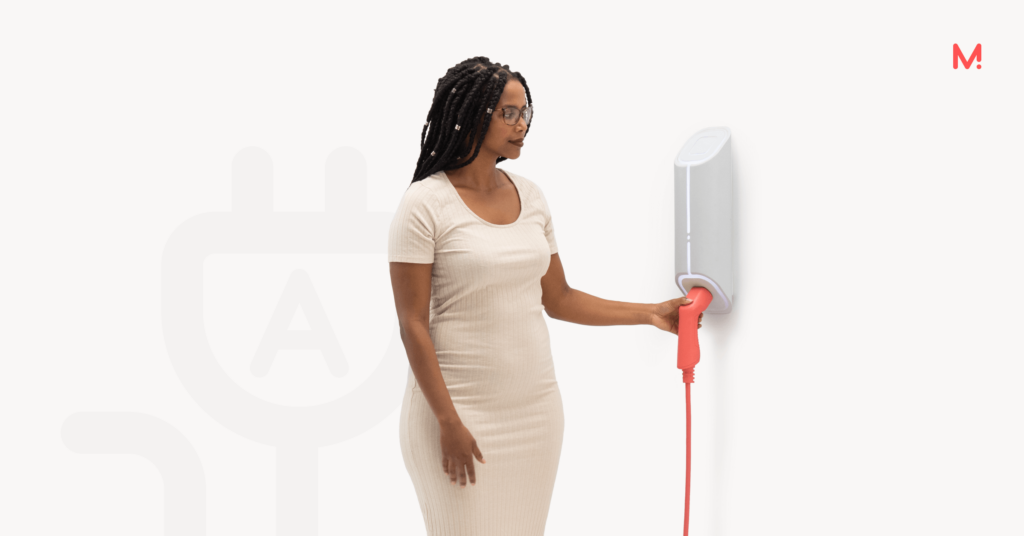 AutoCharge: Secure and convenient charging for the EV industry now
Until Plug and Charge becomes widely available, AutoCharge provides a much-needed and secure solution for seamless EV charging today. For the industry, it serves as a way to test and improve the user experience, driving a better adoption of EVs, while Plug and Charge remains the ultimate goal.
Long term, Plug and Charge is probably the better way to go. But what we need right now is a solution that works and a lot of people can easily adopt. And the one thing I can say about AutoCharge is that it's a lot more open and it's much easier to implement from both a CPO perspective and hardware manufacturer perspective.

Brian Estrada, Engineering Director & Head of Backend at Monta
This is how the EV industry benefits from the implementation of AutoCharge:
EV drivers: With AutoCharge, EV drivers can simply plug in to start charging and unplug to stop—no more card swiping or app tapping. With automatic payment handling, the entire process is effortlessly taken care of.
Charge point hardware manufacturers: Besides being easier to implement than Plug and Charge, AutoCharge makes chargers more attractive to EMSP and drivers alike due to their unmatched simplicity, increasing sales. Users won't have to learn how to operate their chargers and just enjoy seamless charging from the start.
CPOs: The simplicity of AutoCharge will increase traffic to charging stations. The feature saves time and money by providing standardised systems for managing multiple charging stations, as well as simplifying billing processes. In addition to making AutoCharge available across roaming networks, we also support roaming partners to implement the data exchange in a privacy-focused way.
EV manufacturers: Producing EVs compatible with AutoCharge provides a competitive advantage and adds value to EV manufacturer's products.
Monta bringing a seamless charging experience now
The transition from driving a fossil-fuel car to an electric vehicle can be challenging, especially when considering range anxiety and the complexities of charging and payment systems. However, improving the overall EV charging experience not only benefits the drivers but also has a positive impact on the value chain and the infrastructure rollout. By reducing hurdles and making the EV charging experience easier, we can facilitate a smoother transition to EVs.
Monta released AutoCharge to remove these obstacles and provide a hassle-free experience to all EV drivers, including cautious new EV owners.
Preparing the infrastructure
With AutoCharge, Monta's focus is on experimenting with the user experience (UX) and user interface (UI) of how Plug and Charge will be. We believe that the overall flow, including car registration and making payments, remains the same. With this in mind, Monta is working on preparing the necessary infrastructure.
Time to act now
We have noticed that an increasing number of users are encountering issues when roaming. Tesla's network offers a flawless experience with Plug and Charge, but using a non-Tesla network can get complicated as payment and authentication become tricky. We understand that users cannot wait for another three years for Plug and Charge to be fully figured out, which is why Monta decided to bring a seamless Tesla-like experience to users of other electric vehicles.
Bringing a seamless experience together
Implementing Plug and Charge requires collaboration between OEMs, charge point manufacturers, and software providers like Monta. While achieving seamless integration takes time, Monta aims to accelerate the process by introducing features like AutoCharge faster to market.
We collaborated with an industry partner who played a significant role in developing and releasing the AutoCharge feature. Since chargers that support both Plug and Charge and AutoCharge are still limited, investing in this feature might not make business sense. However, our partnership has unlocked a large network that supports AutoCharge, which expands the feature's use case. This collaboration also serves as a springboard to encourage hardware manufacturers to incorporate AutoCharge support in their products. Why? Because the improved charging experience for drivers and the added selling point make it attractive for hardware manufacturers to embrace AutoCharge.
For hardware manufacturers, enabling AutoCharge is an opportunity to already differentiate their product type from the market. There are loads of different brands and models out there. Will your model deliver the best and most secure experience for the driver? That will be a very strong selling point.

Mike Hawkes, Head of Expansion at Monta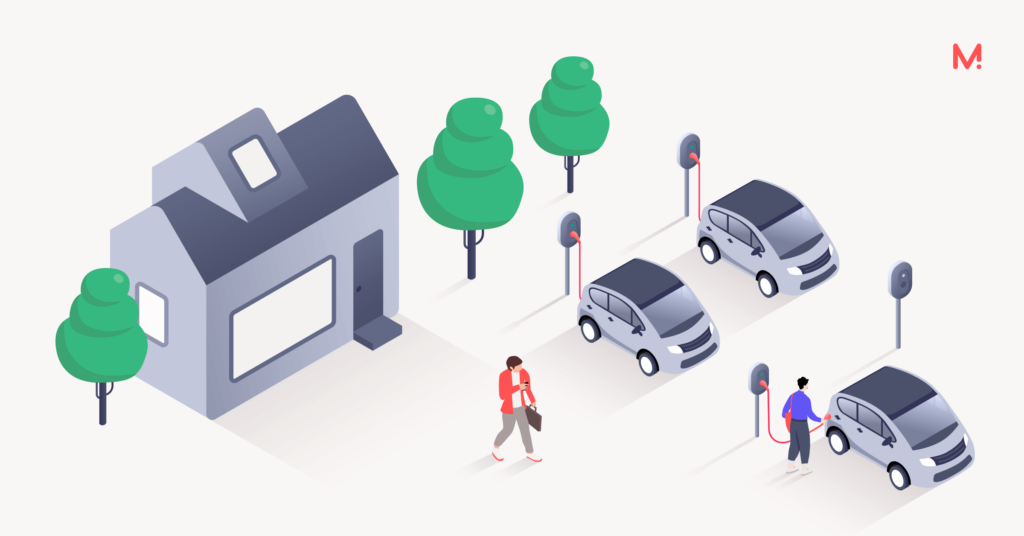 How to enable AutoCharge through Monta?
AutoCharge can bring a seamless EV charging experience, but to fully realise its potential, industry players need to work together. Most EVs with a CSS connector can already use AutoCharge today, but hardware manufacturers need to work with us to enable AutoCharge across roaming networks, ensuring a more convenient and interoperable charging experience for all EV drivers.
Technically, every car supports AutoCharge right now. It's just the hardware manufacturers that kind of need to build support for actually giving us the data that we need to make the feature work.

Brian Estrada, Engineering Director & Head of Backend at Monta
Integrating AutoCharge into charge points
If you have DC charge points or AC chargers with ISO 15118-3 capable hardware, you can enable AutoCharge and start making EV charging as seamless as possible. Here is what you should do:
Hardware manufacturers building an OCPP 2.0.1 charge point with support for Plug and Charge can also add AutoCharge support with very little extra effort.
Getting EV drivers started with AutoCharge
AutoCharge works with any DC charger or AC charger ISO-15118-3 capable hardware, being currently available at ABB and Alpitronic DC chargers (see which models here).
To use AutoCharge, you need an electric vehicle with a CSS connector and a unique, non-shared vehicle ID. Some vehicles have shared codes and therefore cannot use AutoCharge.
If you have a compatible model, connect your vehicle to the Monta app. Once integrated, you can conveniently use AutoCharge.
Want to learn more about AutoCharge?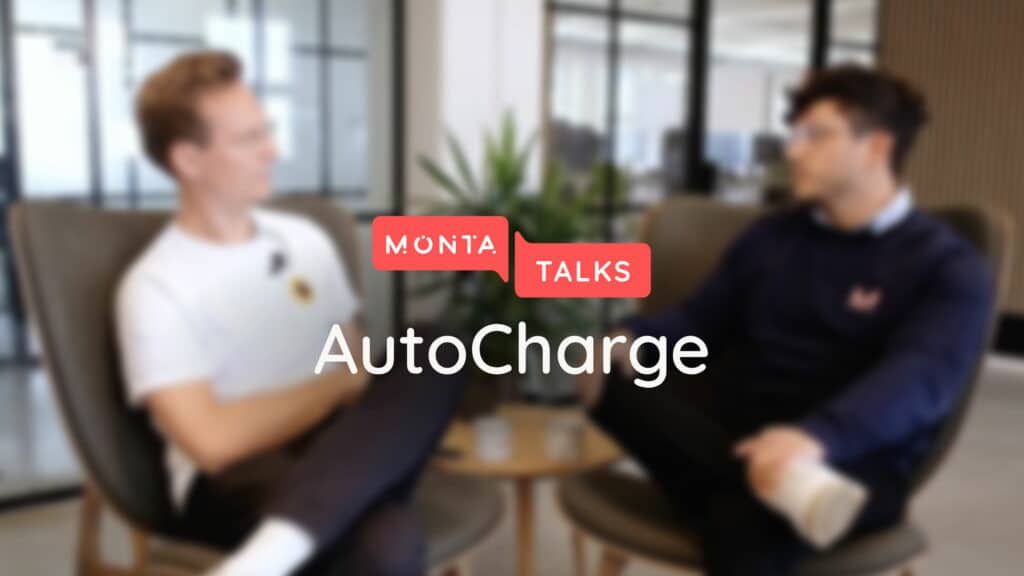 Listen to the first episode of our new video series Monta Talks where Mike Hawkes and Brian Estrada dive more into AutoCharge and its impact on the EV ecosystem.