What is Eichrecht compliance?
The German government has created a regulation for paid charging, called Eichrecht. This regulation is put in place to ensure that users are invoiced for exactly the amount of kWh that they charged.
In order for the charge to be compliant with Eichrecht, the charge point (hardware), needs to be "Eichrechtkonform", to make sure it measures and reports the charging activity correctly.
At the same time, the software used for the charging (Monta) needs to log all charge sessions correctly, so the user can at all times check themselves, what that have charged and where.
Please note it's not a requirement for Monta to log the charging sessions. Some charge points comply with Eichrecht without sending the data to Monta. This means that not all charge points are Eichrecht compliant with Monta.
Prerequisites to check if your charge was Eichrecht compliant:
A charge, performed through Monta
The receipt for the charge
A Transparency Software (i.e. S.A.F.E.)
1. Perform a charge
When you perform a charge, you get a receipt with the charge summary. At the bottom right corner of the receipt, there is a field called "Charge signed data", in the form of a link.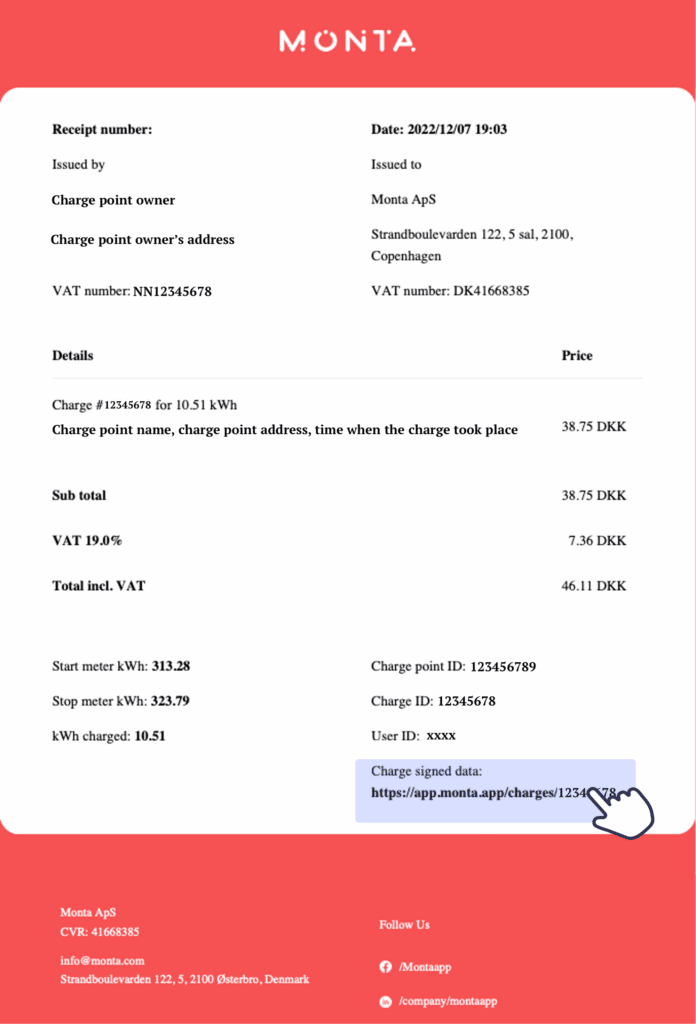 2. Download the data related to the charge
You can click the link, it will open in your browser. Then, you need to copy the data and save it as a ".xml" file, so you can unload it to the transparency software. This file contains the data to verify the start and end meter of the charge.
3. Insert the data into a Transparency Software
Now you are able to insert the file you downloaded into a Transparency Software. You can download the S.A.F.E. Transparancy Software from here.
Click on "File" and select option "Open".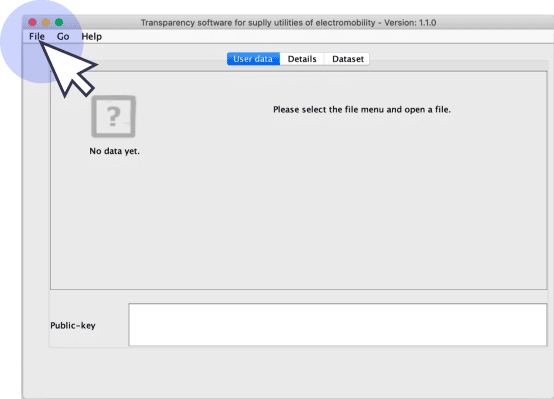 Select the .xml file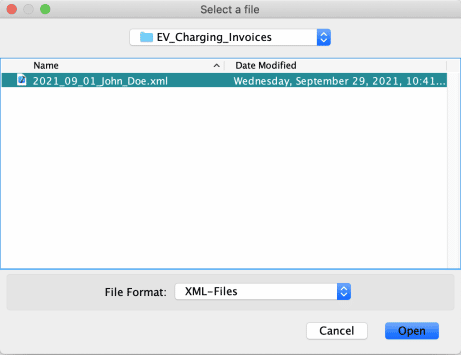 See the charge related data
Please note this is an example image with concealed private data.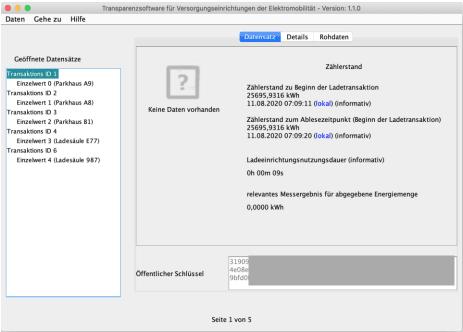 The charge has been verified
This is an indication that the charge has been verified.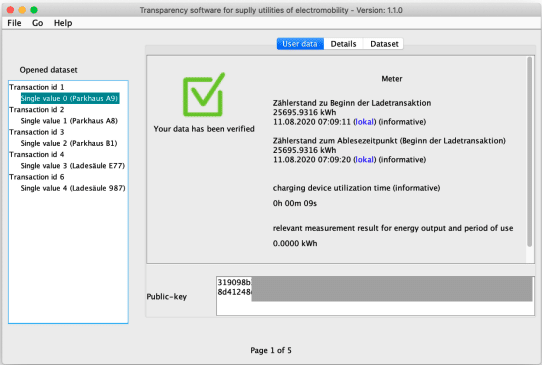 Select "Details"to see more insights about the charge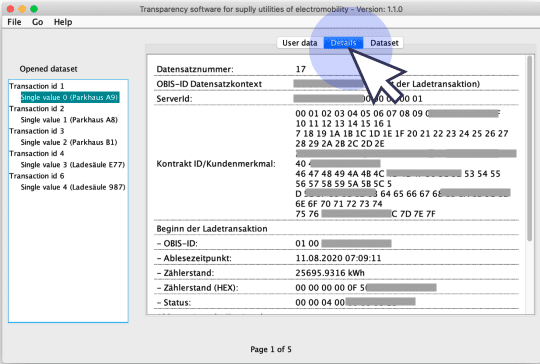 For more details, please visit the S.A.F.E. website.