Some charge points require you to install Monta on the charge point before you can connect it to your Monta account. We recommend to check out this section of guides, where you can find your charge point brand and follow the installation steps first.
1. Under "Chargers", select "Charge points" tab
There, you will see a "+" sign. Click on it and select the Team, where you want the charge point to be.
In Monta, we use Teams, so you can easily differentiate between your personal charge points, and the ones you want to share with family, friends or employees. You can read more about Teams and how to create a new one here.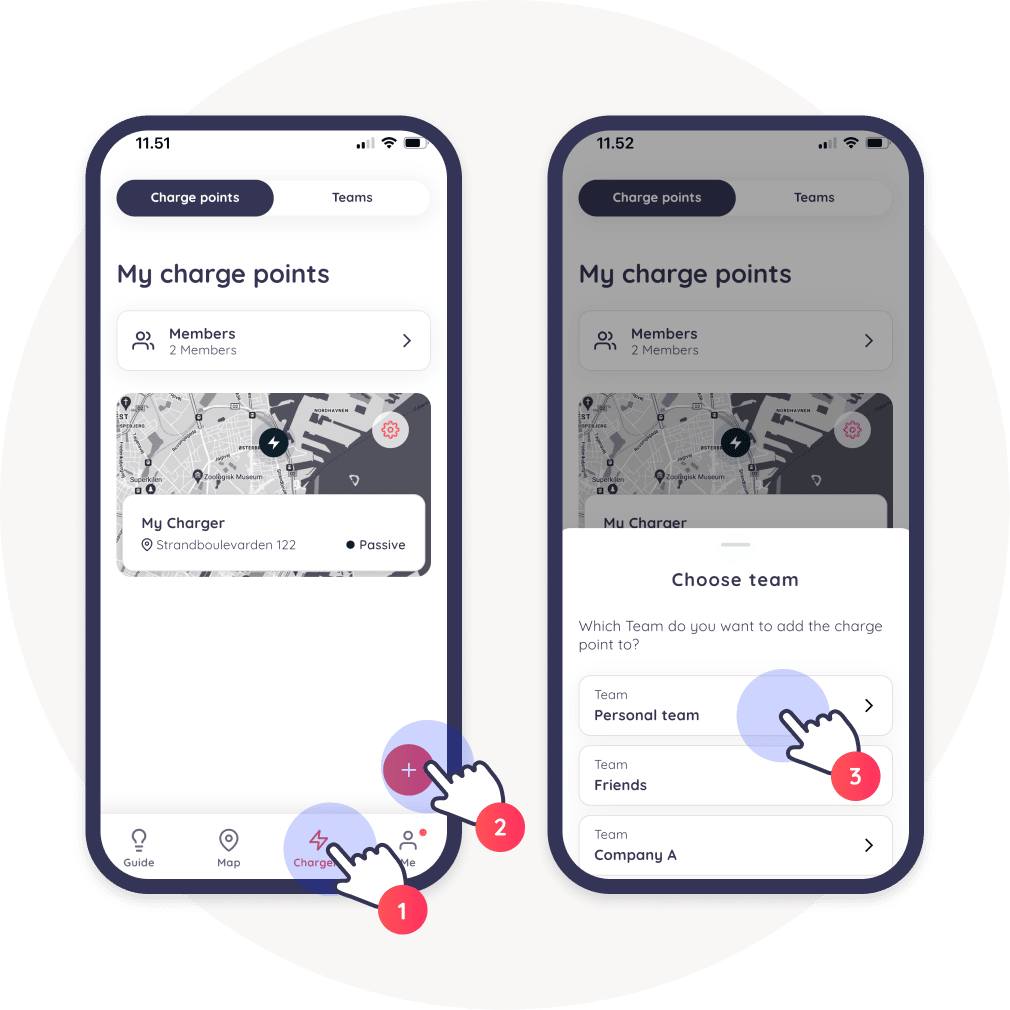 2. Fill in your charge point details
Select the Brand, Model, Charge point effect and Connector type of your charge point.
Give your charge point a name and specify the location.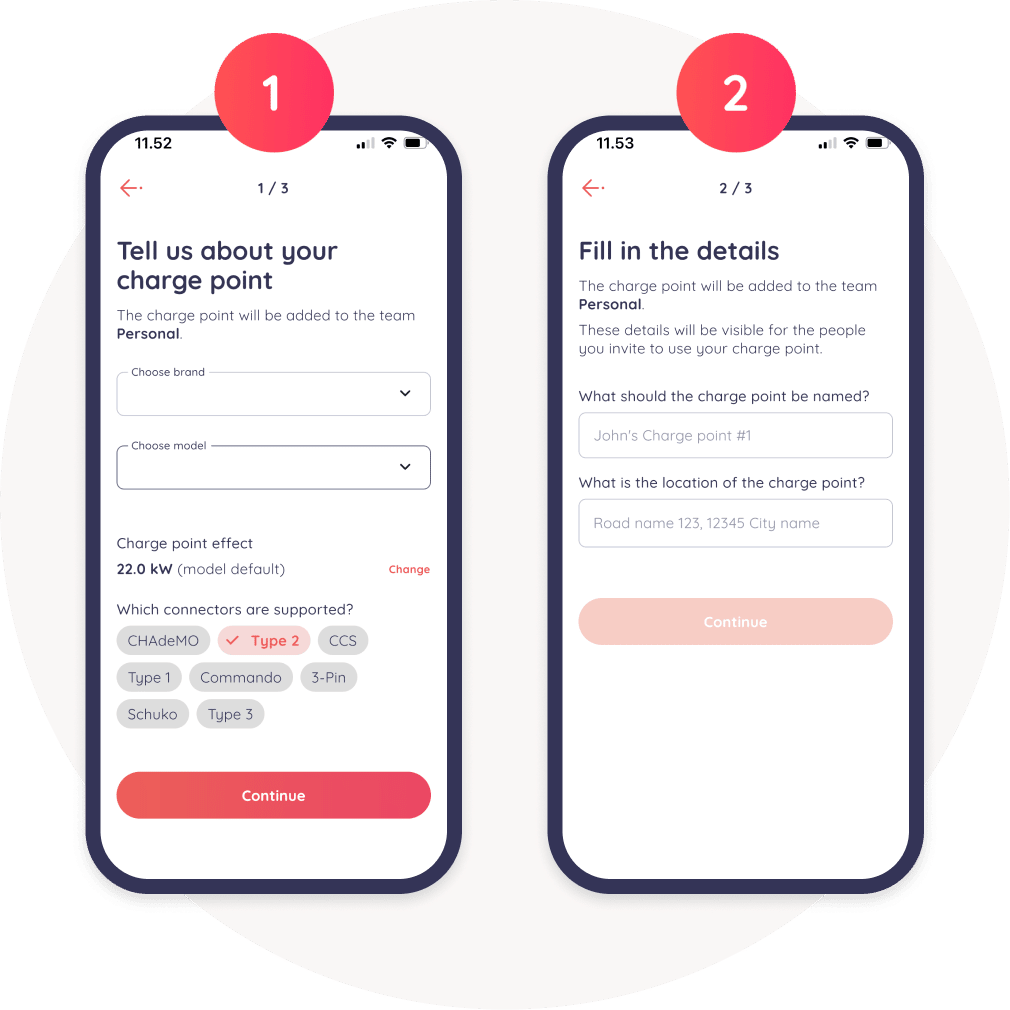 This is where you can choose how you want your charge point to work with Monta. You can have it so that it instantly charges, schedules a charge or manually charges or schedules a charge. To read more about how our scheduled SmartCharges work, click
here
.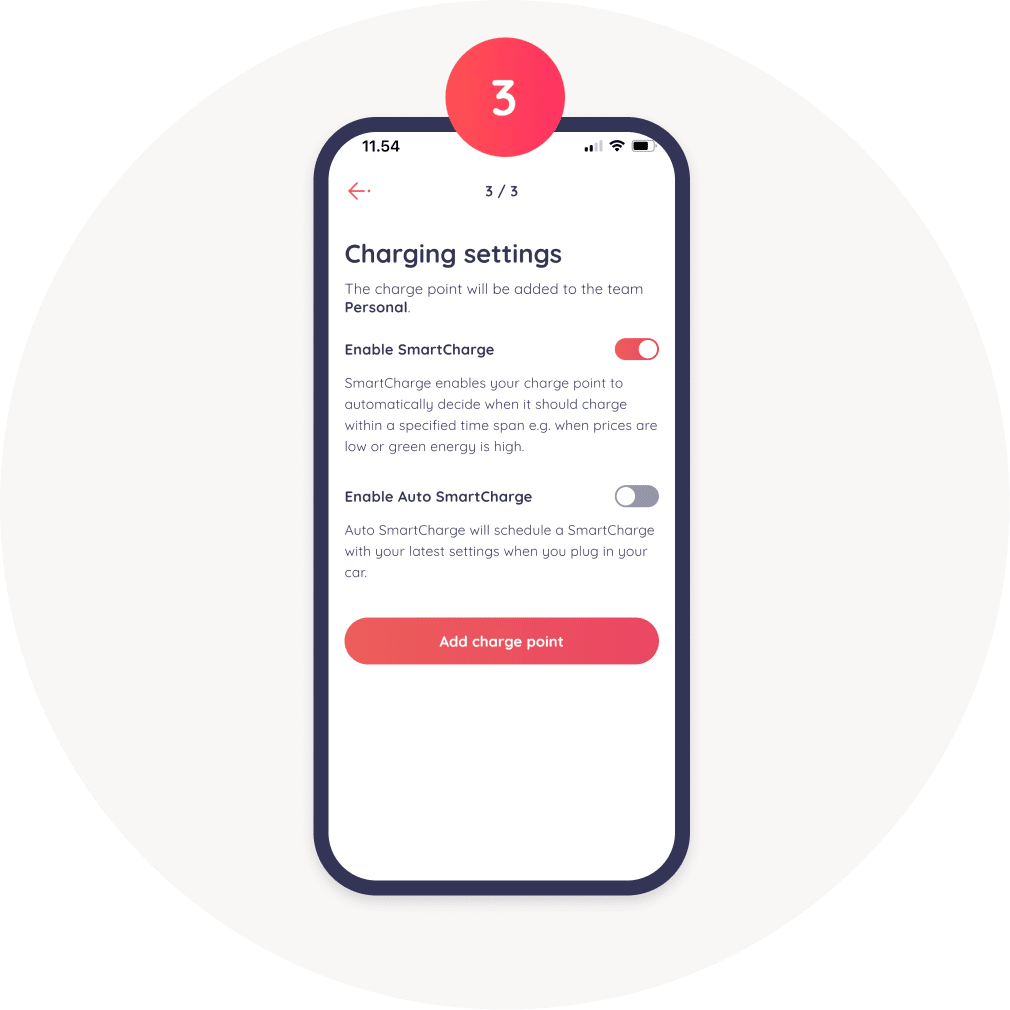 Please note that you can always change these settings and you do not have to make the decision at this point. You are able to proceed by clicking on "Add charge point".
3. Click on "Connect now"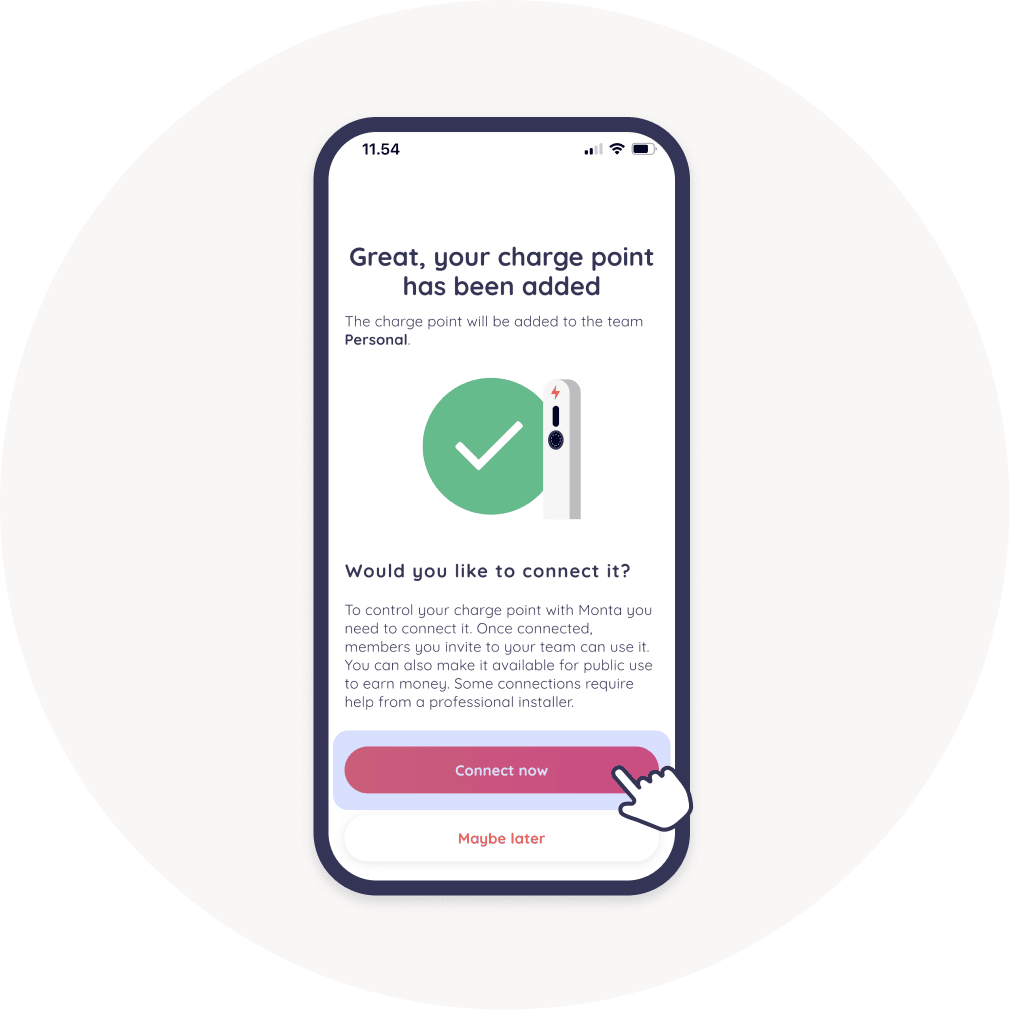 4. Continue with charge point login
Charge points such as Easee, Wallbox and Zaptec, for example, require you to log in with your charge point login credentials at this stage. This is the same login you have for your charge point's app/cloud.
Please note we have used Easee cloud login just as an example. If you see a similar login page, please enter your respective charge point login credentials. You will see the following three screens:
1. Login to the Cloud
2. Select your charge point
3. Click on "Yes, pair charge point"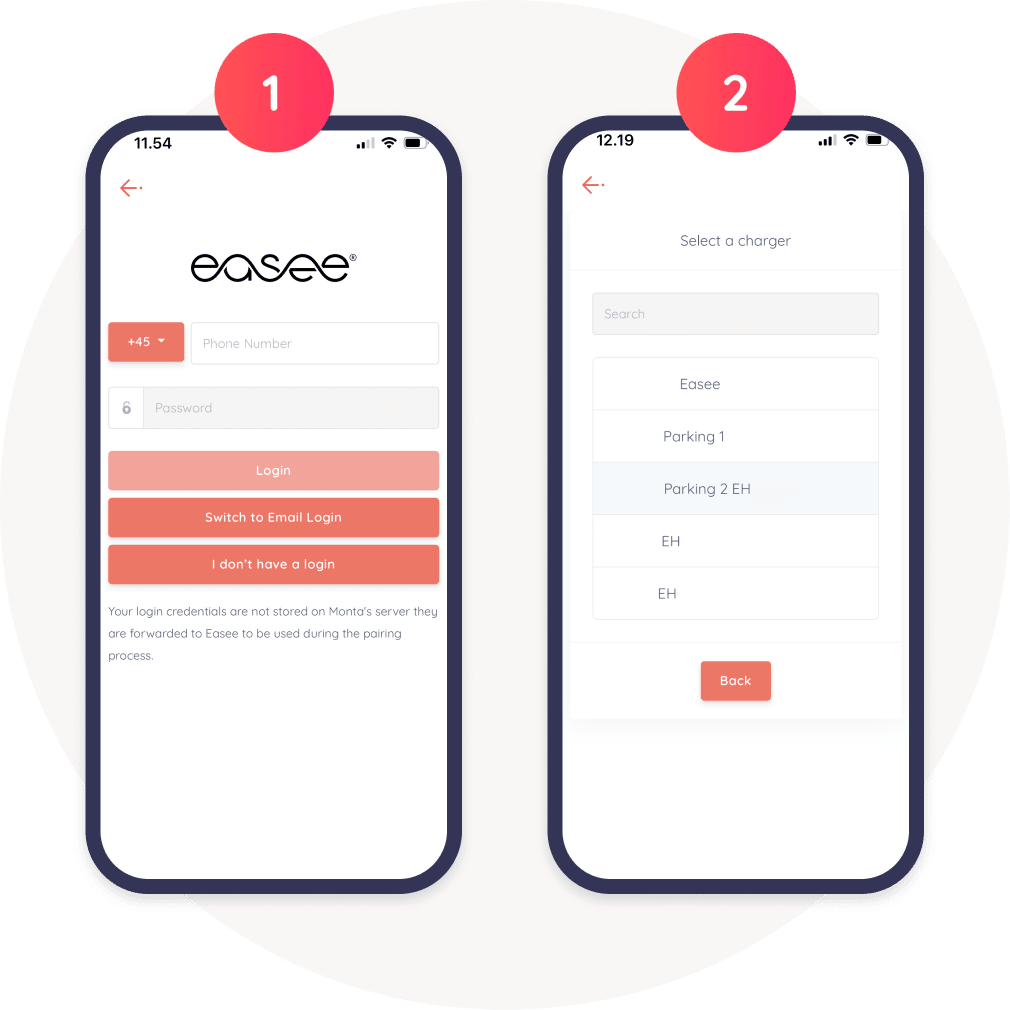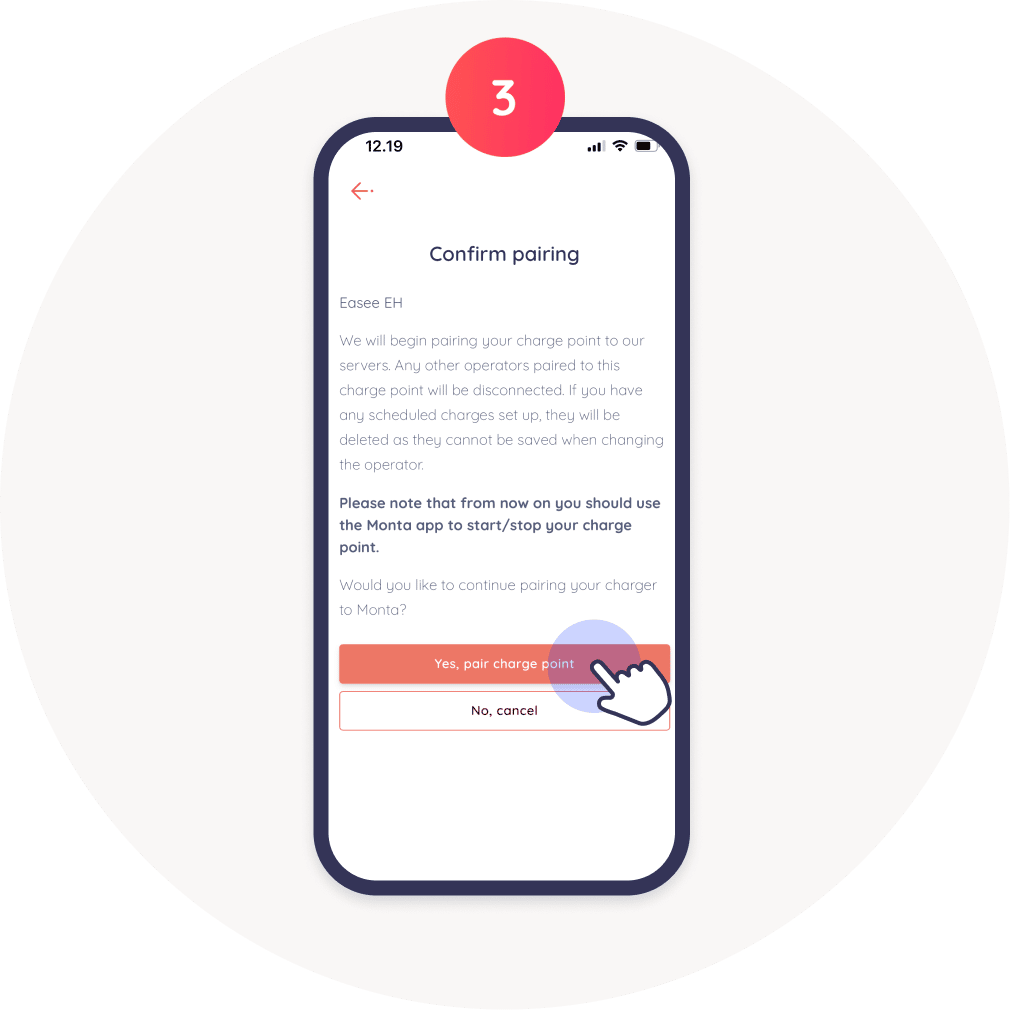 If you have used this connection method, continue to step 6.
5. Continue with a serial number
If you see this screen, this means you need to put in your charge point's serial number and click to check the connection between Monta and your charge point.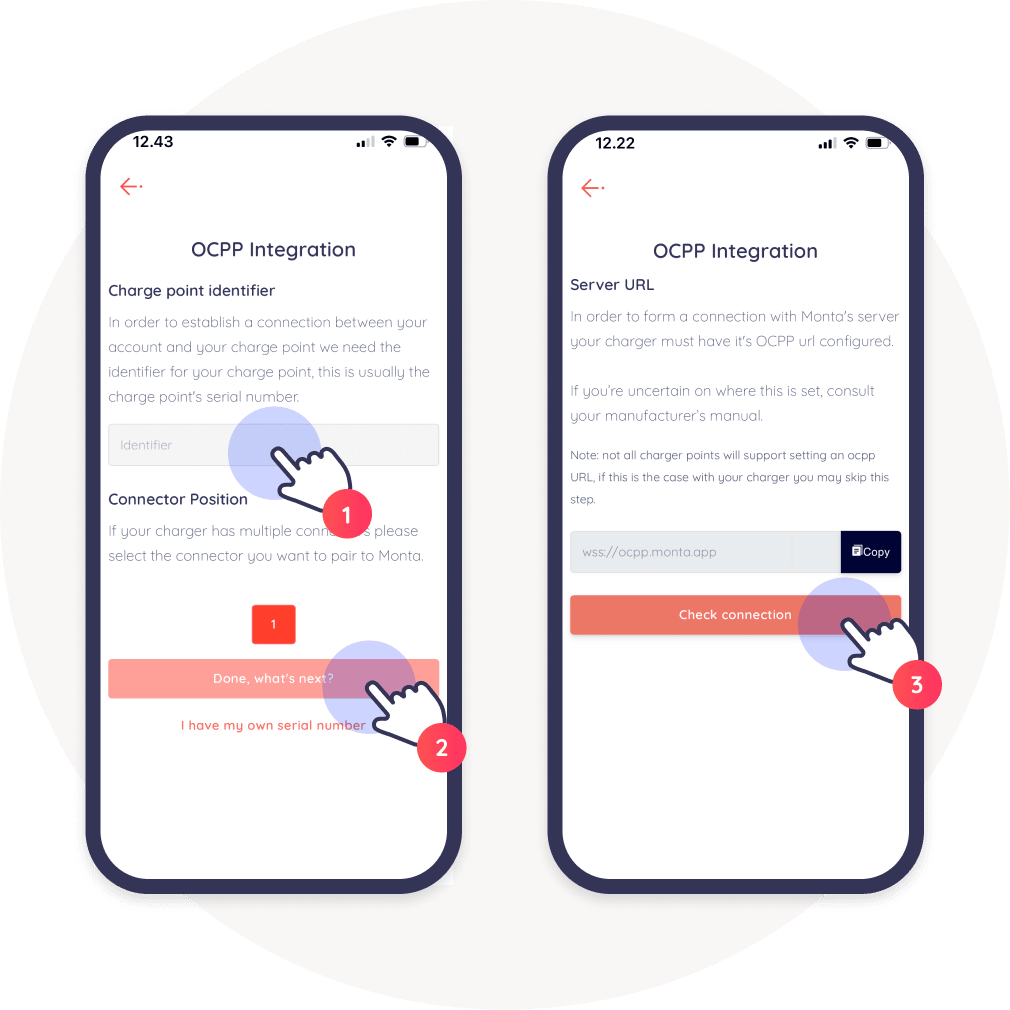 6. Wait for verification
Here Monta verifies the connection between our system and your charge point. This should take a couple of seconds.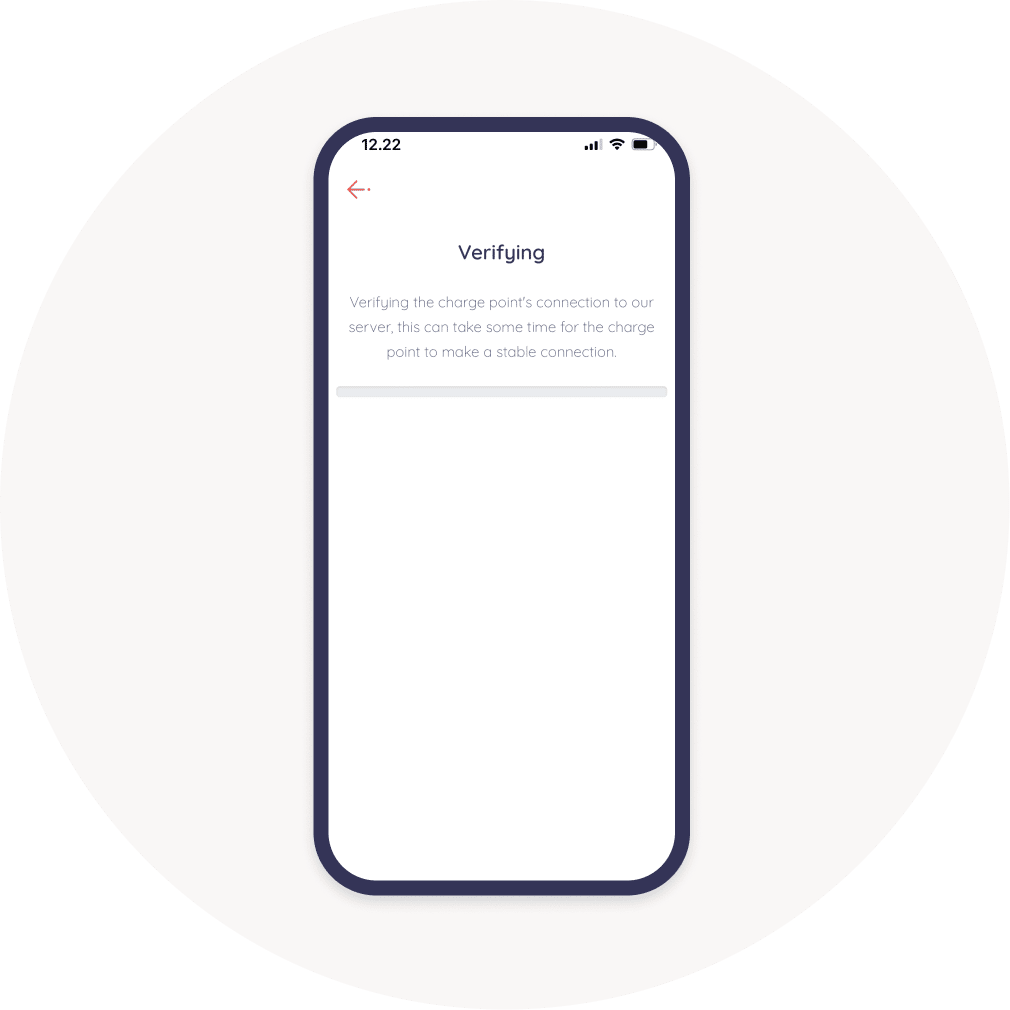 7. Perfecto! You are now connected to Monta!
Once you connect your charge point, it will show as "Available".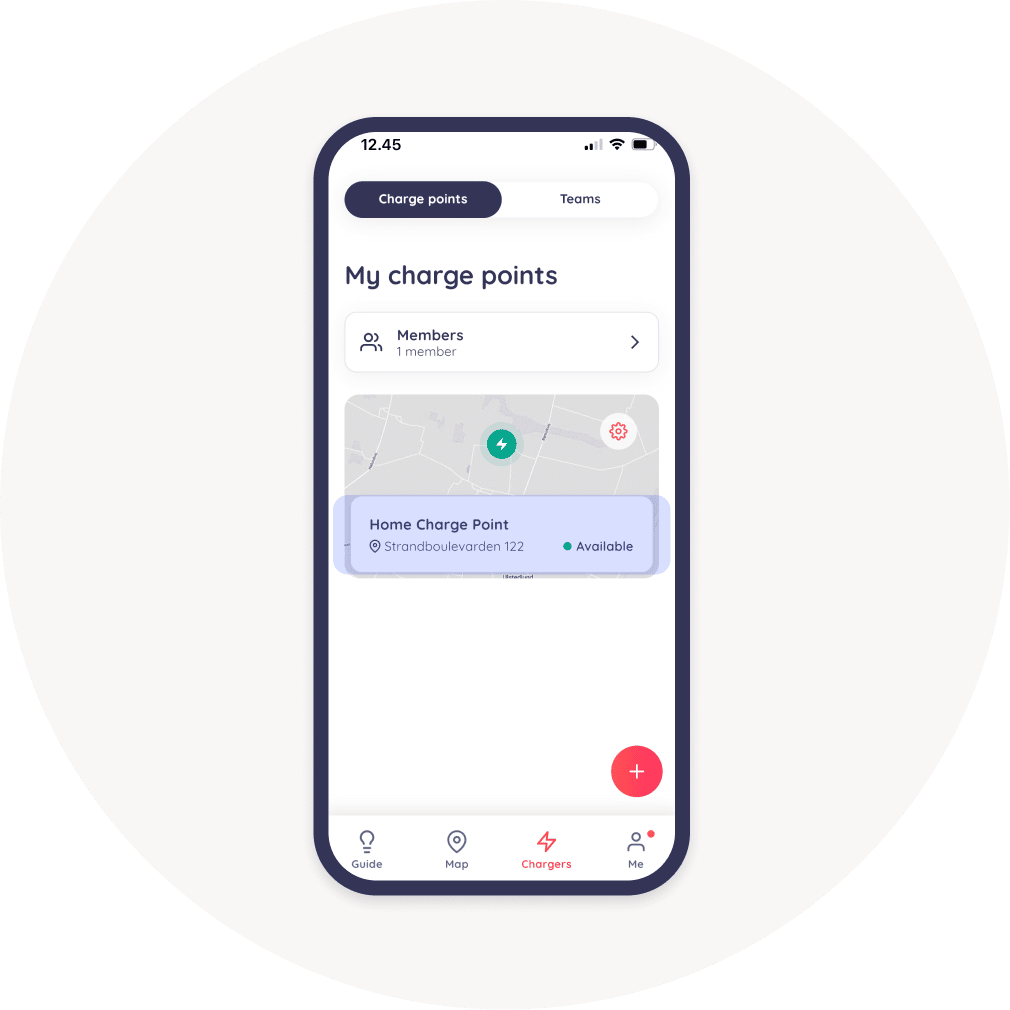 8. What's next? 
There are so many things you can do now that your charge point is connected to Monta!
Here are some suggestions: