1. Open the charge point settings and select "Access settings"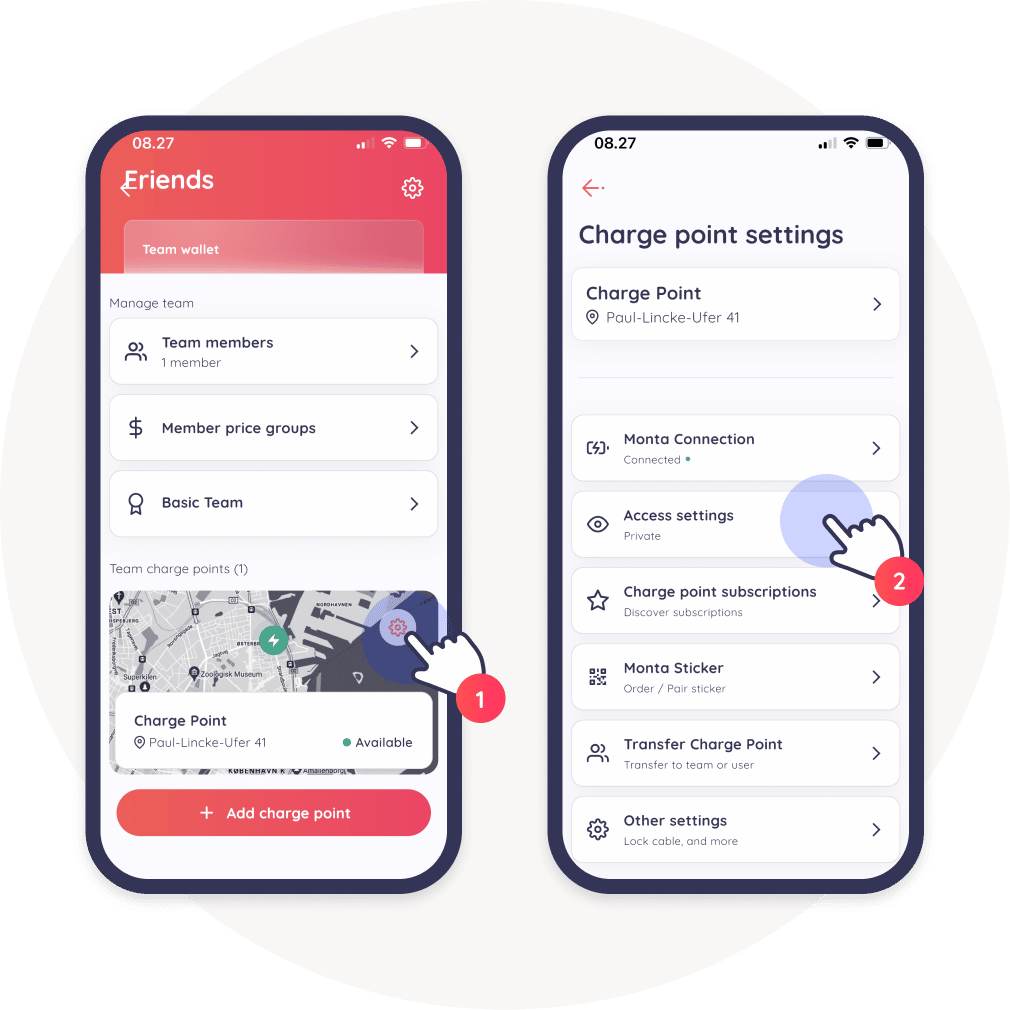 2. Click on "Private" and enable "Auto SmartCharge"
Enter the Private access settings of the charge point.
Make sure to toggle SmartCharge and Auto SmartCharge on and save the changes.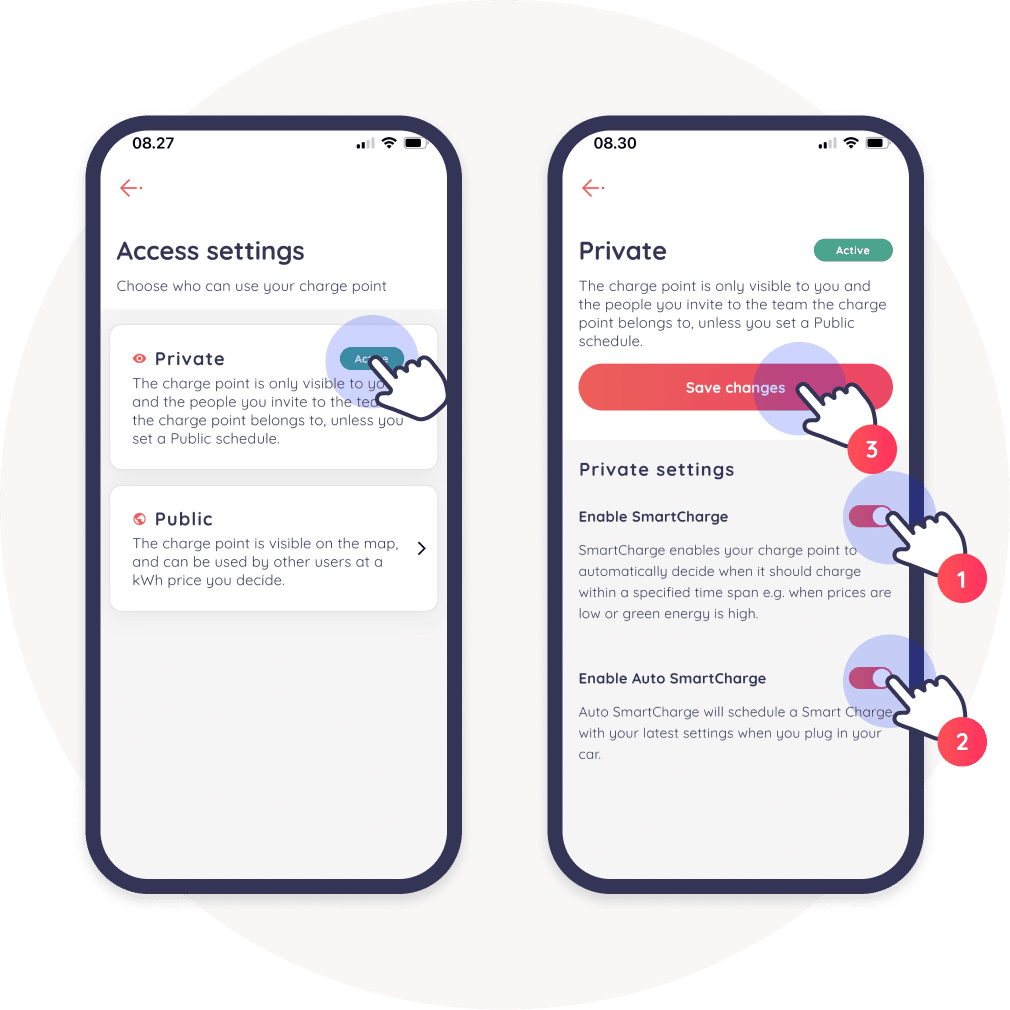 3. Perform one regular SmartCharge session
Now you need to perform one regular SmartCharge session, where you manually swipe to start charging. After this, the charge point will use the settings, such as charging amount and end time for the charge and schedule the charge automatically.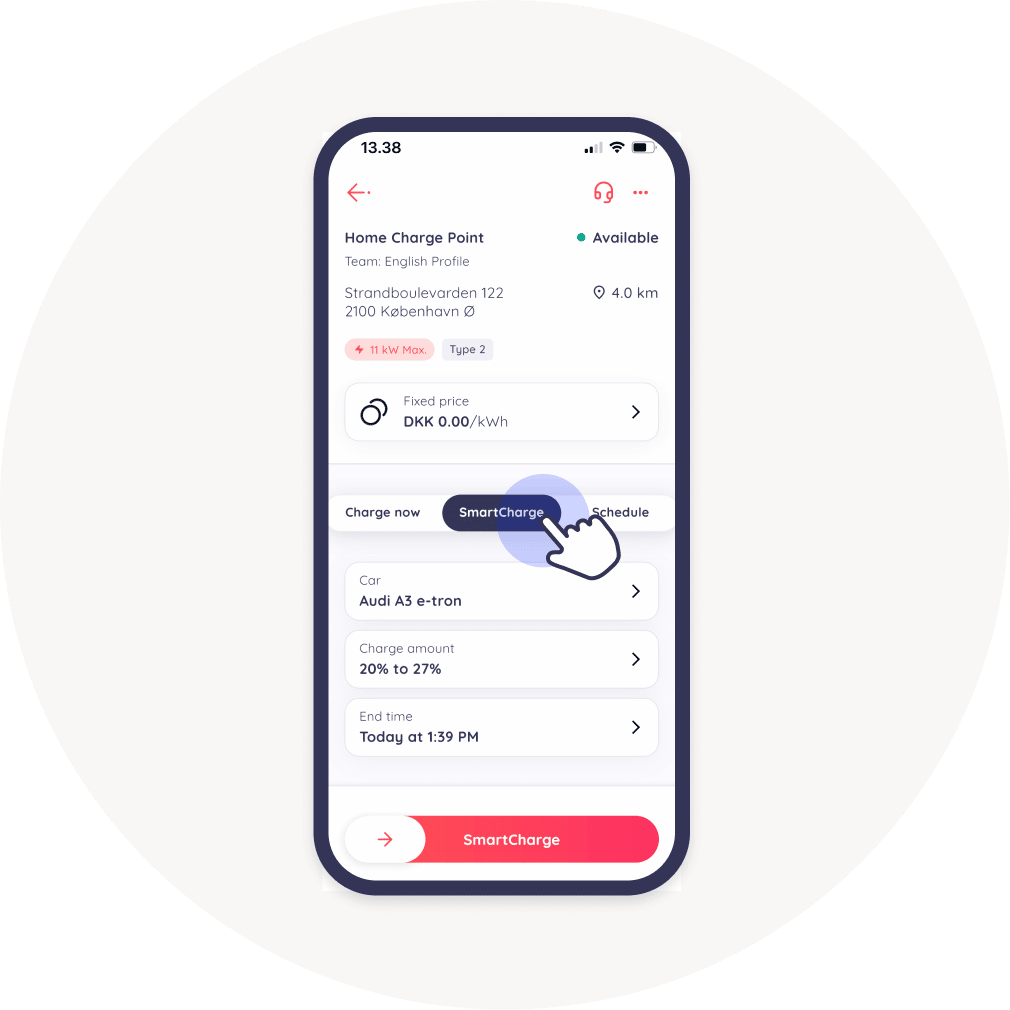 4. Plug in your car and see the magic happen!
When you are using Auto SmartCharge you do not need to start the charging session in the Monta app, but only to plug in your car.
The charge will be scheduled and will begin automatically.
Happy charging!